Updated Mar 4, 2022 -

World
Russia lays siege to southern Ukraine, seizes nuclear plant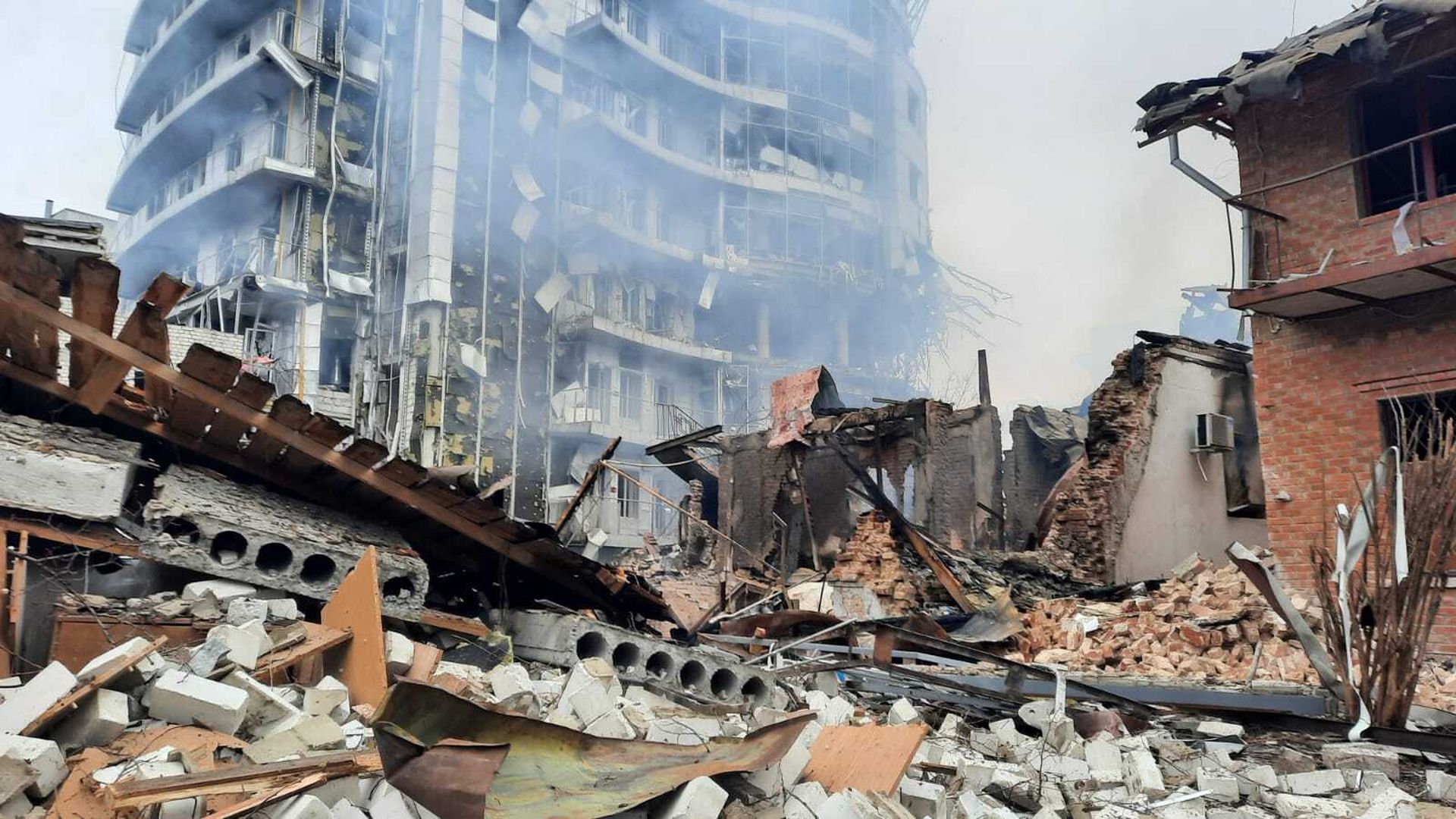 Russian forces stepped up their assault on major Ukrainian population centers on Friday, appearing to capture the strategic southern port city of Kherson and turning to siege tactics elsewhere in the face of fierce resistance.
The latest: Russian troops have seized the Zaporizhzhia nuclear power plant in the southeast after hours of shelling that resulted in Ukrainian deaths and sparked a since-extinguished fire nearby, Ukrainian officials said. Ukraine's President Volodymyr Zelensky accused Russian forces of "nuclear terror."
Local officials and the U.N.'s nuclear watchdog reported that the plant was secured, but Zelensky urged European leaders to "wake up" and stop Russia's military "before this becomes a nuclear disaster."
President Biden said after speaking with Zelensky over the phone that Russia should "cease its military activities" at the plant. U.K. Prime Minister Boris Johnson, who also spoke with Zelensky, is seeking an emergency U.N. Security Council meeting in the coming hours over the shelling.
Meanwhile, the U.K. Ministry of Defense said in a Friday intelligence update that the southeastern city of "Mariupol remains under Ukrainian control but has likely been encircled" by Russian forces. "The city's civilian infrastructure has been subjected to intense Russian strikes," the MoD added.
Local officials say the population is running out of electricity, heating and water, and the humanitarian situation is dire.
State of play: Russian forces in the south are seeking to cut off Ukraine's access to the sea, advancing toward the major port city of Mykolaiv after taking control of Kherson. A senior U.S. defense official said Russian troops in the south have not experienced the same logistical and supply issues that have held up the offensive near Kyiv.
The official told reporters Thursday that 90% of the Russian forces that had massed on the border were inside Ukraine, and that Russia has launched 480 missiles since the start of the invasion. Most of Ukraine's air and missile defense systems remain intact.
The head of Ukraine's military intelligence agency told Military Times that Ukrainian fighter jets have been striking the 40-mile Russian convoy outside of Kyiv, which U.S. and U.K. officials say remains "stalled" due to fuel and food shortages.
Zoom out: In a second round of peace talks near the Ukraine-Belarus border on Thursday, the Ukrainian and Russian delegations agreed to organize humanitarian corridors to allow civilians to flee, but made no progress toward ending the war, according to a Ukrainian official.
Russian President Vladimir Putin told French President Emmanuel Macron during a 90-minute phone call Thursday that his goals — demilitarization and "denazification" of Ukraine — would be achieved no matter what, a Kremlin official said.
In a televised statement to his Security Council, Putin accused the Ukrainian military of using civilians and foreigners as human shields, in an apparent attempt to shift blame for the fast-growing civilian death toll from his invasion.
Putin said the family members of Russian troops killed in Ukraine would receive up to 7 million rubles ($65,000). He claimed, despite evidence to the contrary, that the invasion was going to plan and that Russia's forces "completely understand what they are fighting for."
The White House sent Congress a request on Thursday for $10 billion in additional humanitarian, security and economist assistance for Ukraine.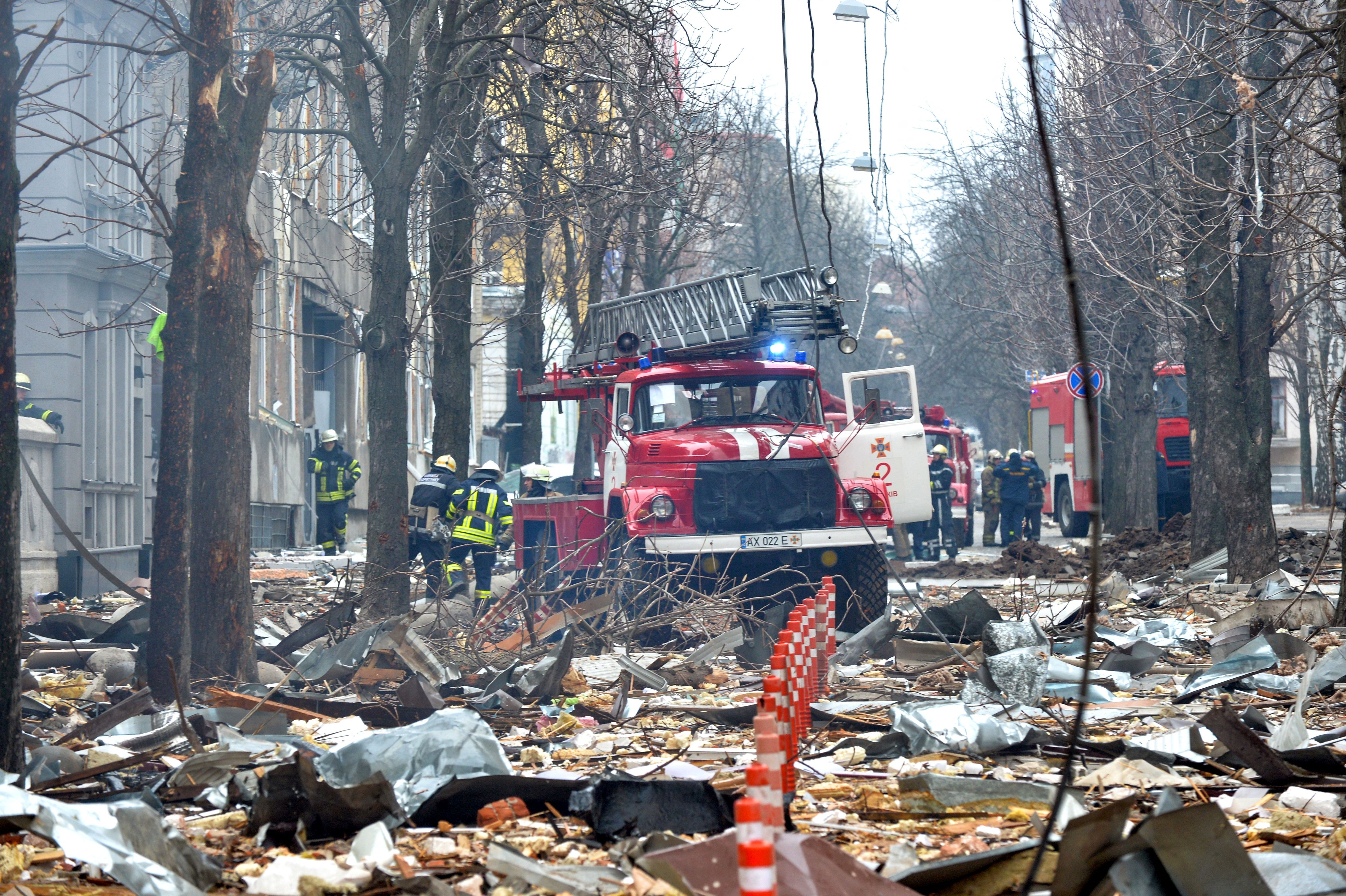 The big picture: The Russian plan to sprint to Kyiv and force a swift capitulation has faltered under stout Ukrainian resistance. But Russian forces are taking towns and cities, particularly in the south, intensifying their bombardments and continuing to funnel forces toward the capital.
Kharkiv, a Russian-speaking city of 1.4 million, has been under siege for days. Zelensky accused Russia of war crimes after Kharkiv's central square was destroyed in a missile strike.
The humanitarian situation in Kharkiv, Mariupol, Chernihiv and suburbs north of Kyiv under consistent Russian assault is growing increasingly dire.
What they're saying: In a Thursday video address, Zelensky called Ukraine "a nation that broke the enemy's plans in a week — plans that have been built for years, treacherously, deliberately, with hatred of our country, of our people, of any people who have heart and freedom."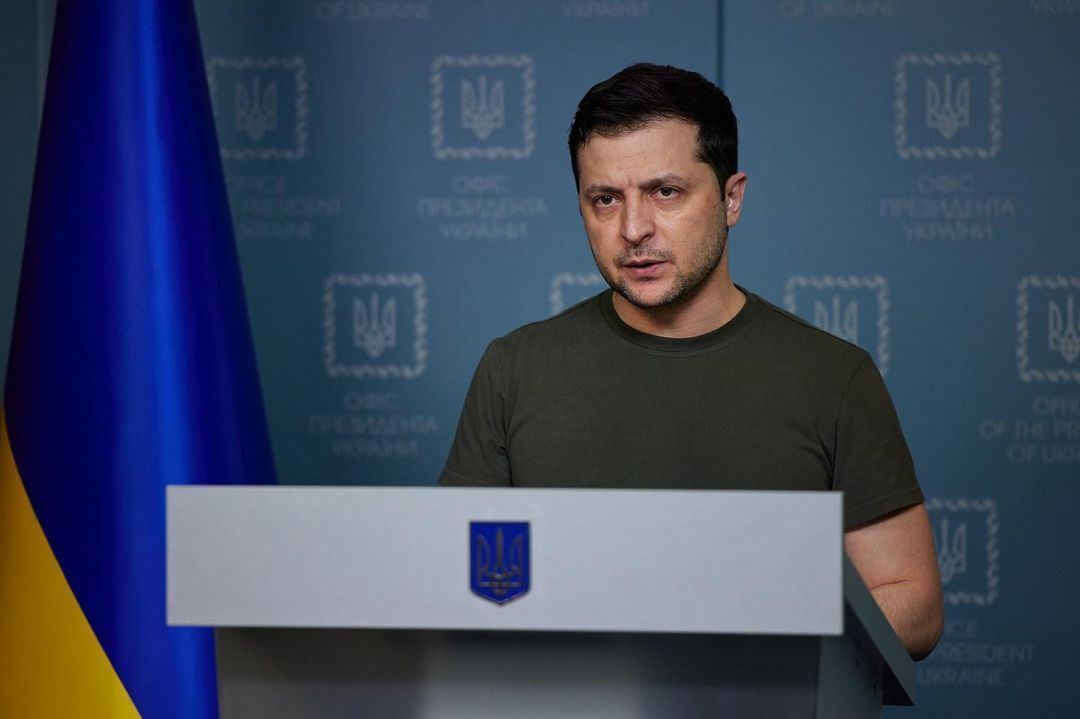 By the numbers: Ukraine's State Emergency Service said Wednesday that more than 2,000 civilians have been killed since Russia invaded on Feb. 24. Attacks on civilian areas have increased in the past 48 hours, but the casualty number is impossible to verify.
In its first acknowledgment of significant casualties, Russia's defense ministry announced Wednesday that 498 Russian troops had been killed and 1,597 injured. Ukraine has claimed its forces have killed more than 5,300 Russian troops. Neither figures have been independently verified.
A senior U.S. defense official declined to comment on the accuracy of the Russian figures, but said: "My advice to anyone would be to be extremely skeptical over any information the Russian Ministry of Defense puts out there."
At least 1 million Ukrainians have fled to neighboring countries, the U.N. said Wednesday.
The EU is planning to allow Ukrainian refugees to live and work in the bloc for up to three years.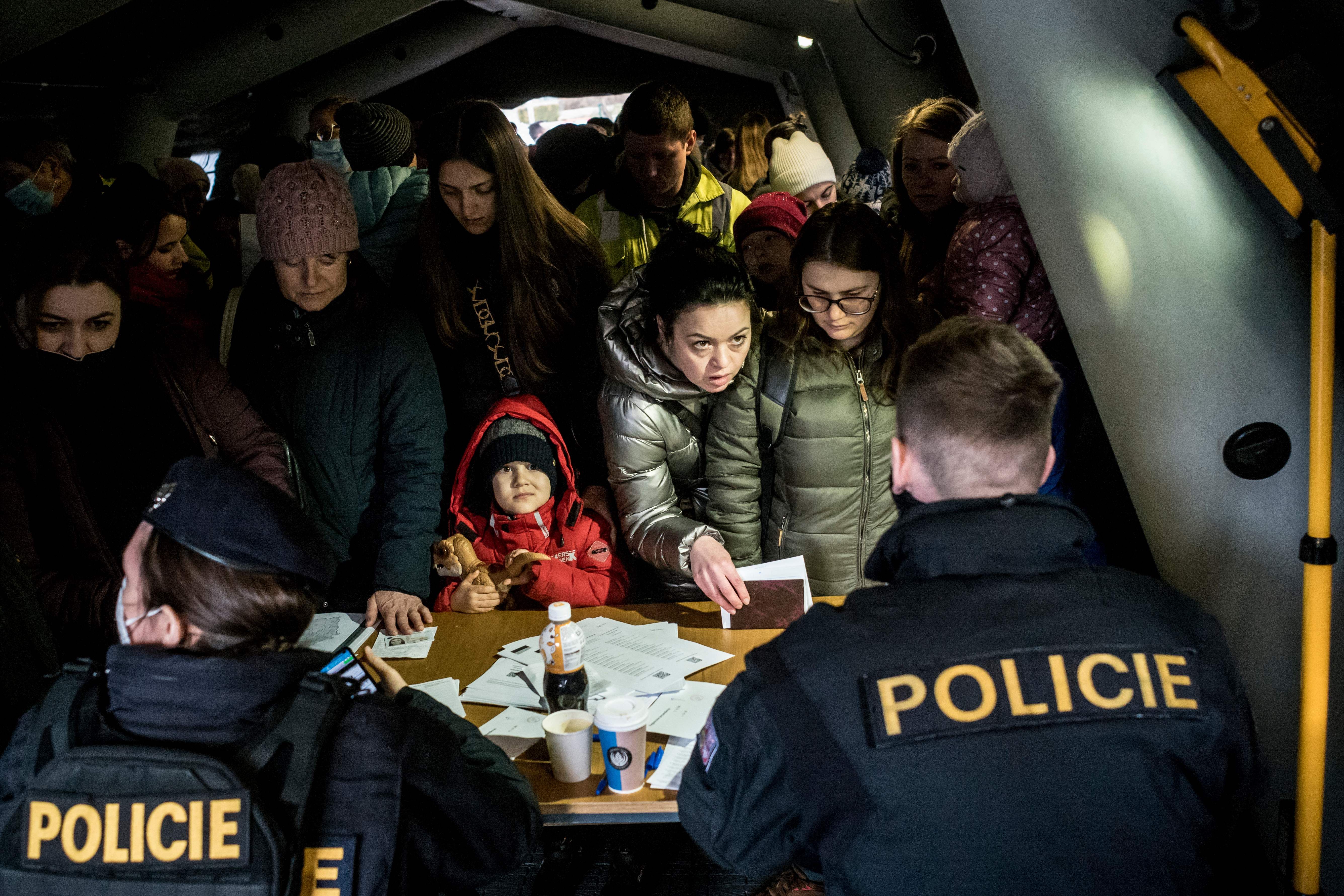 In Russia, citizens are watching their savings deplete as the ruble crashes and losing access to everything from new iPhones to Disney films to flights to Europe. The Russian stock market remains closed but investors are desperate to get their money out.
Russian authorities have vowed to arrest anyone who protests, but there have still been significant gatherings in Moscow and St. Petersburg.
What else is happening: 141 countries voted in favor of a UN General Assembly resolution on Wednesday "deploring" Russia's aggression, while five voted against and 34 abstained.
Ukrainian authorities claimed they had foiled an assassination plot against Zelensky by a unit of elite Chechen special forces, in part thanks to tips from members of Russia's Federal Security Service who do not support the war. That claim could not be verified.
Zelensky is pushing for an accelerated acceptance into the European Union, which he said would be a signal that Europe accepted Ukraine as an equal member. It would also be an economic boon after the war.
He's also pleading with NATO for a no-fly zone, but that would force NATO to possibly shoot down Russian troops and risk a far wider conflict between nuclear powers.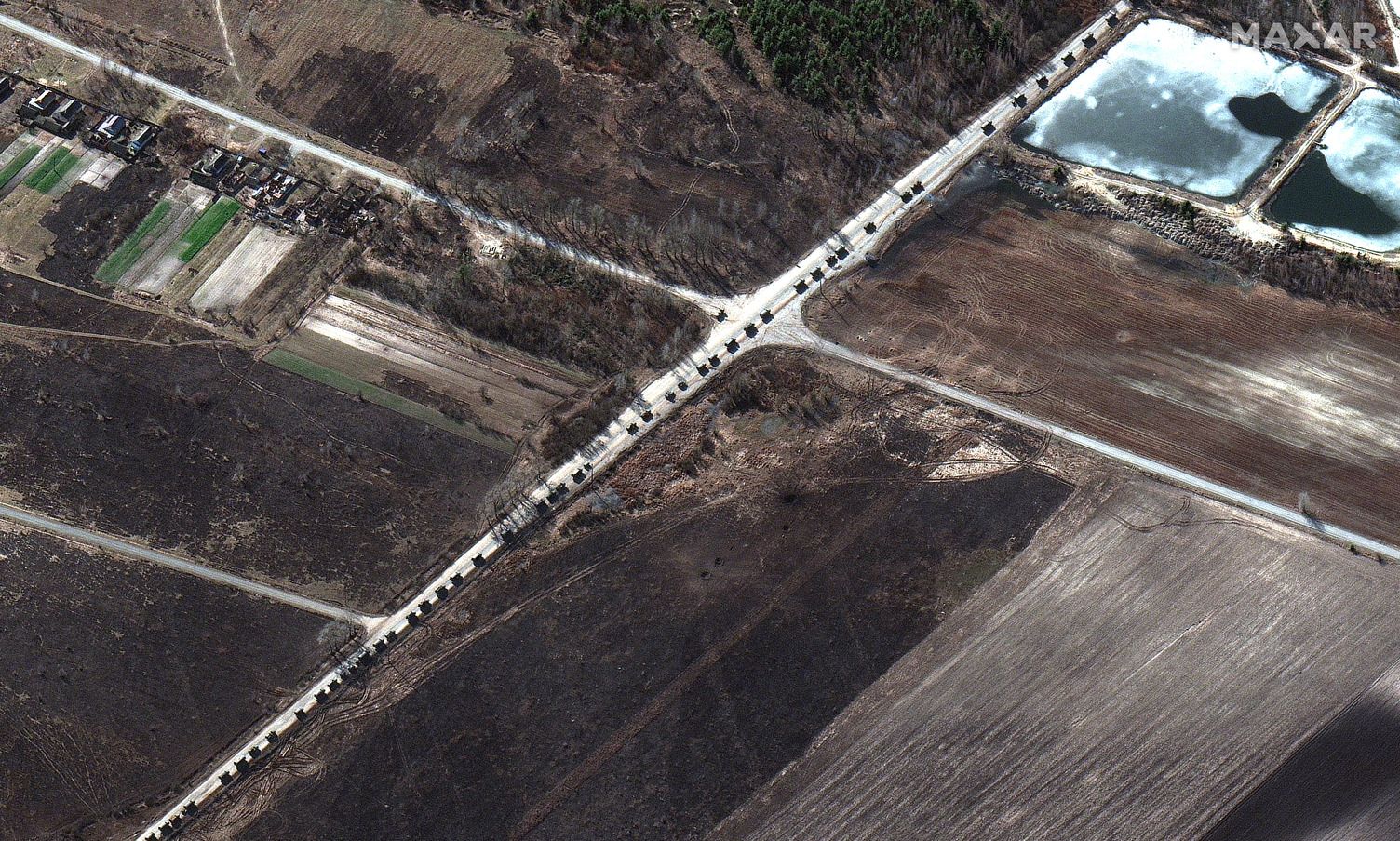 Russian officials have made vague threats of a wider war.
Former President Dmitry Medvedev tweeted a warning that "in human history, economic wars quite often turned into real ones," while Foreign Minister Sergei Lavrov warned that a third world war would turn into a nuclear war.
Putin has put Russia's nuclear deterrence force on alert, citing the sanctions and "aggressive language" from the West.
U.S. Defense Secretary Lloyd Austin canceled a ballistic missile test scheduled for this week "to demonstrate we are a responsible nuclear power" in response to Putin's actions.
The U.S. and European allies were scrambling to get weapons through Poland to the front while they still can. Moscow has said it will hold countries that supply weapons used on Russian troops responsible.
What to watch: With Russia closing in on Ukraine's largest cities and employing aggressive tactics, such as the bombing of civilian areas, the danger to civilians is growing.
The chief prosecutor of the International Criminal Court has opened an investigation into allegations of war crimes, crimes against humanity or genocide committed in Ukraine since 2013.
With peace talks showing little likelihood of success, analysts and officials are considering what off-ramps might still be available.
Go deeper: The latest on the Russia-Ukraine crisis
Editor's note: This article has been updated with new details throughout.
Go deeper