The top Republicans who aren't voting for Trump in 2020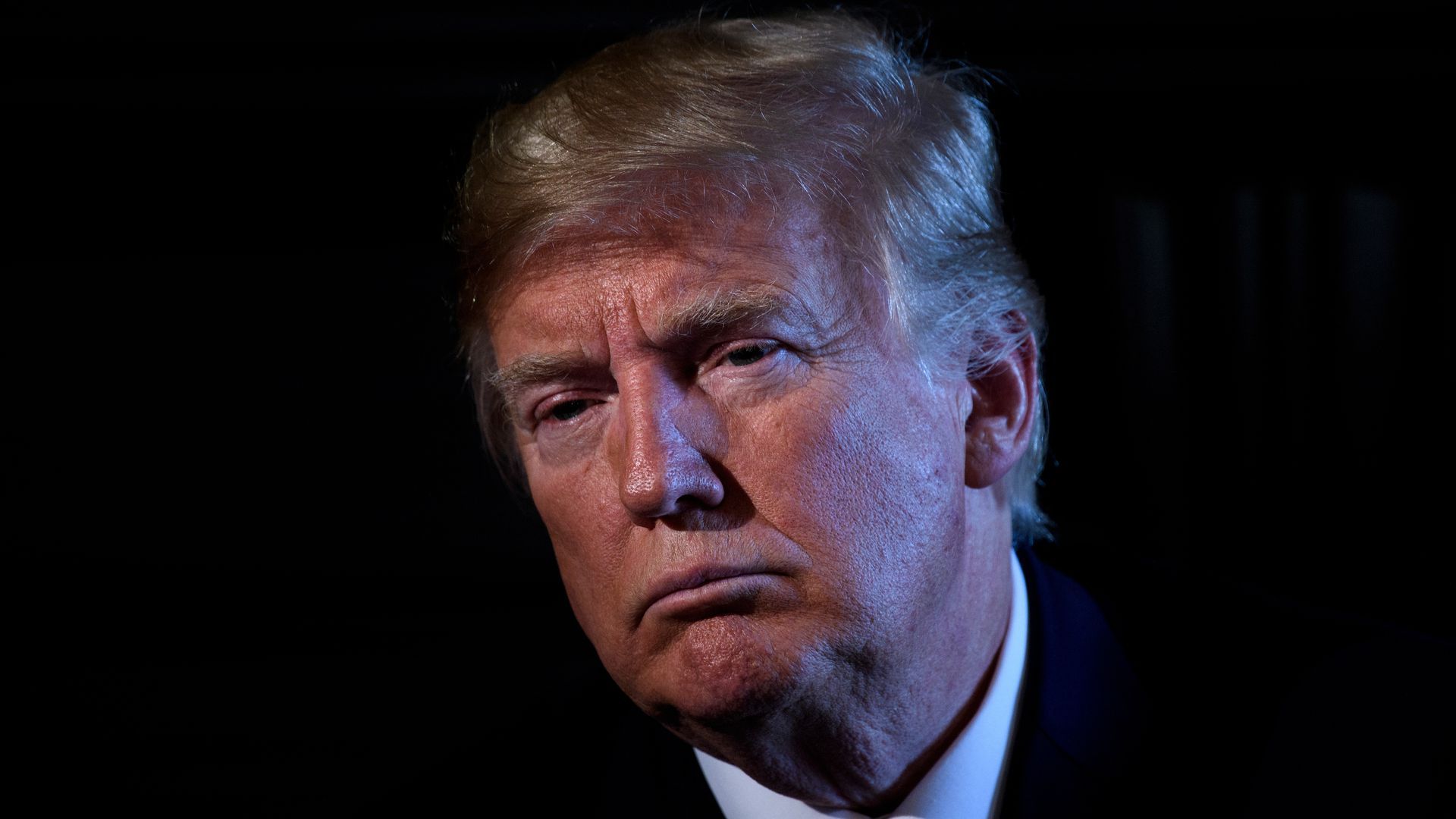 Maryland Gov. Larry Hogan said last week that he cannot support President Trump's re-election.
Why it matters: Hogan, a moderate governor in a blue state, joins other prominent Republicans who have publicly said they will either not vote for Trump's re-election this November or will back Biden.
Not voting for Trump:
Massachusetts Gov. Charlie Baker: "The governor cannot support Donald Trump for president and is focused on seeing Massachusetts through the pandemic. He'll leave the election analysis to the pundits," a spokesperson said.
Vermont Gov. Phil Scott: He has been a vocal critic of the president, supporting House Democrats' impeachment inquiry and saying earlier this year Trump "shouldn't be in office." He reaffirmed this summer that he will not support Trump in November.
Maryland Gov. Larry Hogan: The frequent Trump critic said that he cast a write-in vote for former President Ronald Reagan because he "thought it was important to just cast a vote that showed the kind of person I'd like to see in office."
Sen. Mitt Romney (Utah): The party's 2012 presidential nominee said in February that he will not support Trump shortly after he voted to convict the president on one count in his impeachment trial.
John Bolton: Trump's former national security adviser said he will not vote for Biden or Trump and hopes that history remembers Trump "as a one-term president."
William H. McRaven: McRaven, who led the raid that killed Osama bin Laden, has publicly criticized the president. He told The New York Times, "This fall, it's time for a new leadership in this country — Republican, Democrat or independent."
Voting for Biden:
Colin Powell: The former secretary of state under George W. Bush and retired four-star general said that he will support Biden because he believes that Trump has "drifted away" from the Constitution.
Carly Fiorina: The 2016 presidential candidate said she will support Biden because she believes he is "a person of humility and empathy and character," per The Atlantic.
John Kasich: The former Ohio governor and 2016 presidential candidate is not only endorsing Biden, but also speaking at the DNC to support the former vice president.
Rick Snyder: The former Michigan governor said he will vote for Biden because "Trump lacks a moral compass" and "ignores the truth."
Jeff Flake: The former Arizona senator said in April he would vote for Biden instead of Trump, per CNN.
Miles Taylor: The former Department of Homeland Security chief of staff officially endorsed Biden saying, "Even though I'm not a Democrat, even though I disagree on key issues, I'm confident that Joe Biden will protect the country."
Tom Ridge: The former Pennsylvania governor said he would be voting for Biden, writing in the Philadelphia Inquirer, "I believe the responsible vote is for Joe Biden...It's time to put country over party. It's time to dismiss Donald Trump."
Cindy McCain: The widow of the late Sen. John McCain (Ariz.) lent her voice to a video about her husband's friendship with Biden that aired during the Democratic National Convention and formally endorsed the former vice president in September, calling him the "candidate in this race who stands up for our values as a nation."
Marc Racicot: The former Montana governor and former chair of the Republican National Committee announced that he would vote for Biden, citing his character and noting that it was "more important than any other issue."
Michael Steele: The former chair of the Republican National Committee wrote for NBC News that he was supporting Biden because the 2020 election is "about the course of a nation and the character of her people reflected in the leader they choose."
On the fence:
Sen. Lisa Murkowski (Alaska): Murkowski, one of Trump's consistent foils in the Senate, said that she was "struggling" to support the president's re-election after James Mattis, the former defense secretary, issued a public rebuke.
Undecided publicly, but skeptical, via a New York Times report:
George W. Bush: The former president has reportedly decided not to support Trump's re-election, though he's made no public statements to that end.
Jeb Bush: The former Florida governor and 2016 presidential candidate is so far reportedly undecided.
Worth noting: While former top military leaders like Mattis and John Kelly are technically non-partisan, they both served in Trump's administration and have publicly expressed skepticism about the president's standing ahead of the 2020 election.
Mattis said Trump made a "mockery of our Constitution" and called him "the first president in my lifetime who does not try to unite the American people" after the president's response to mass protests in the wake of George Floyd's killing.
Kelly, Trump's former chief of staff and homeland security secretary, said he agreed with Mattis' comments.
Go deeper: These Senate seats are up for election in 2020
Editor's note: This article has been updated with the latest Republicans to back Biden.
Go deeper