Trump impeachment hearing: Highlights from Marie Yovanovitch's testimony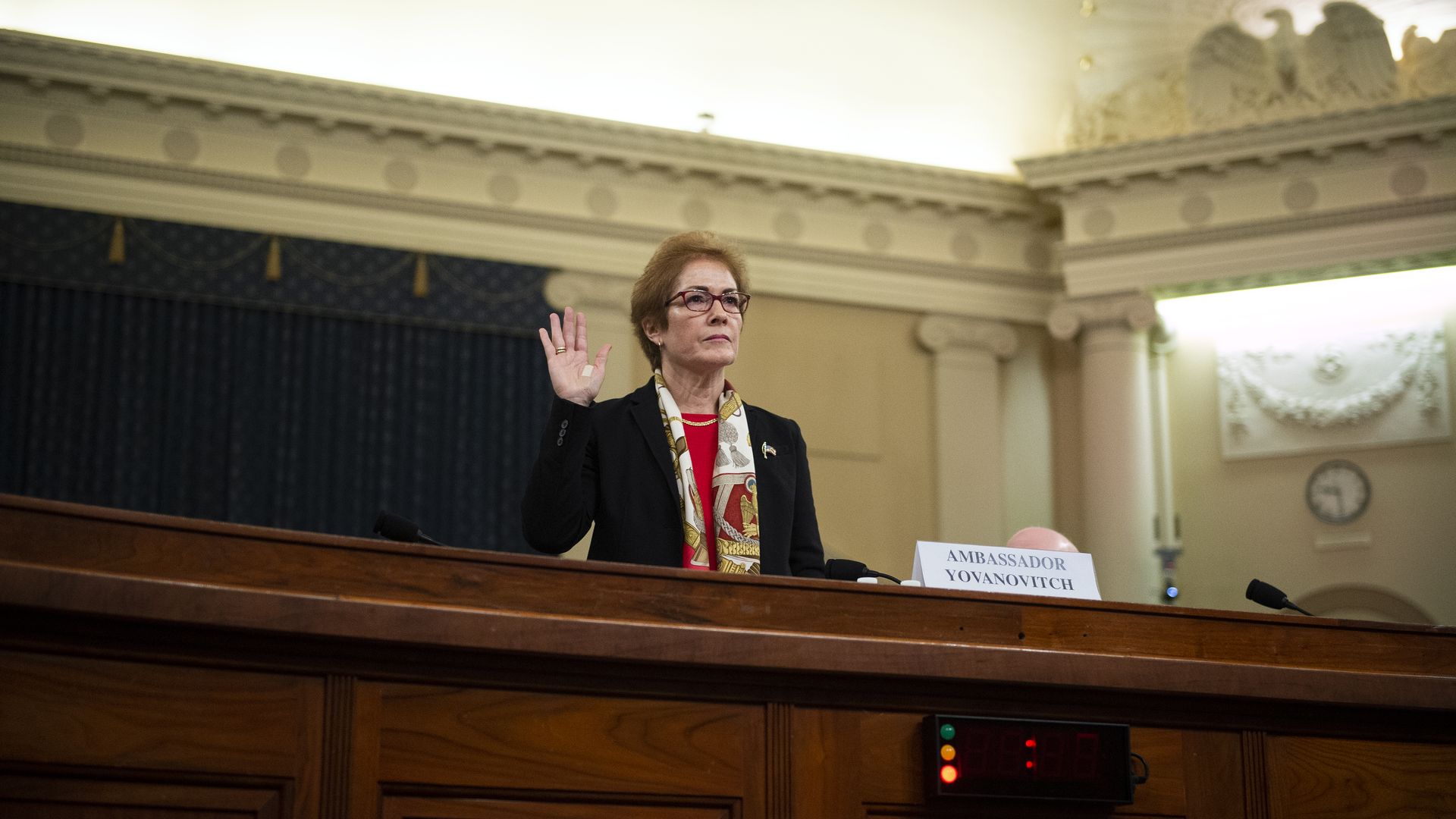 Marie Yovanovitch, the former U.S. ambassador to Ukraine, testified Friday in the House's second public impeachment hearing.
Driving the news: Trump took to Twitter as Yovanovitch testified to attack her diplomatic career, saying that everywhere she served "went bad." House Intelligence Chairman Adam Schiff (D-Calif.) read the tweets directly to Yovanovitch about 20 minutes after Trump posted them.
Other highlights:
The backdrop: During her closed-door deposition before the House impeachment committees, Yovanovitch testified that President Trump's lawyer Rudy Giuliani led the smear campaign that led to her firing.
Yovanovitch is a career diplomat who also previously served as the ambassador to Armenia and Kyrgyzstan under the administrations of George W. Bush and Barack Obama.
Watch:
Read:
Go deeper:
Go deeper