All the qualifiers for November's Democratic debate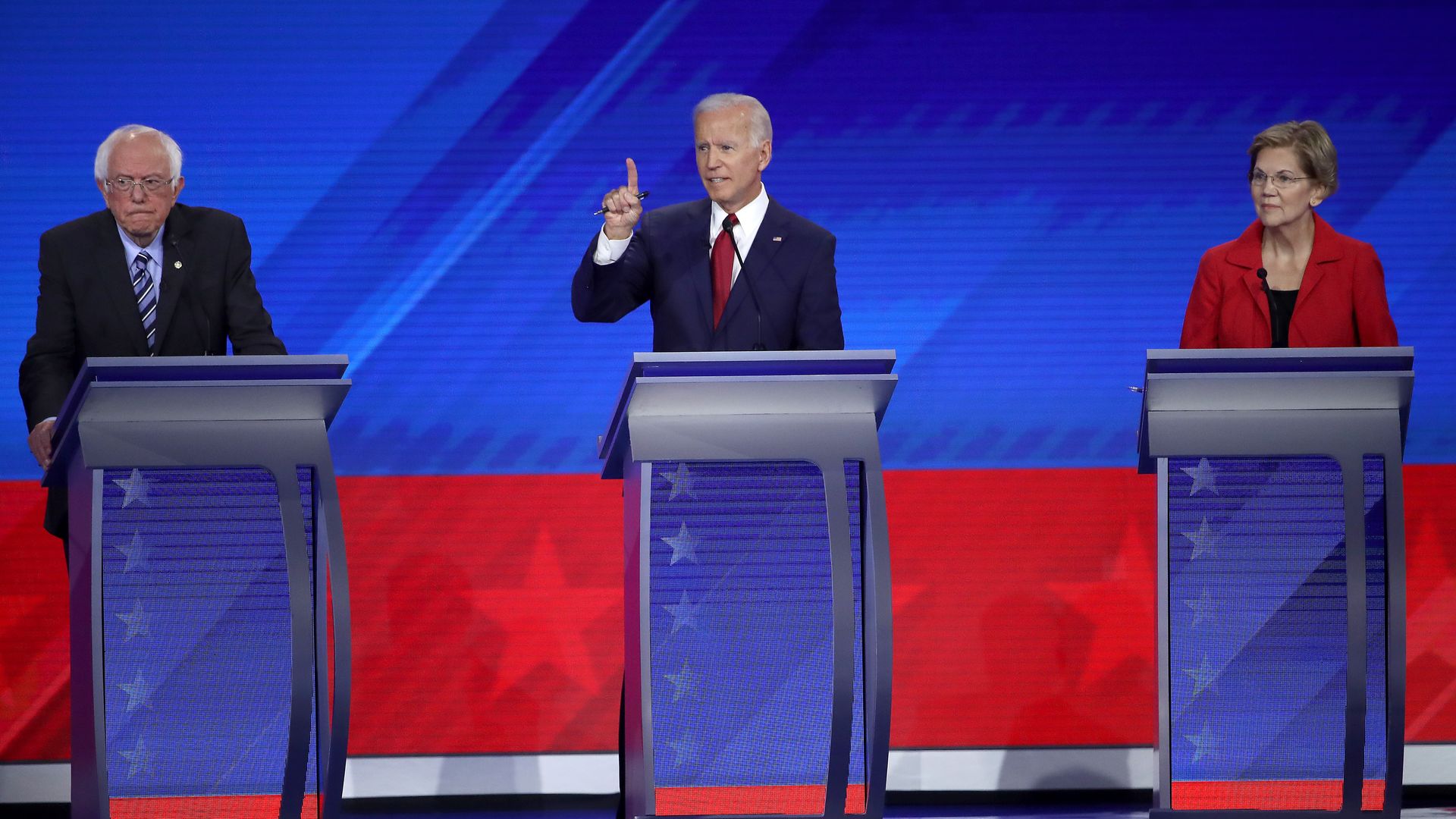 The November Democratic primary debates, hosted by MSNBC and the Washington Post, are scheduled to take place in Georgia on Nov. 20. Ten presidential candidates qualified to appear on stage, leaving former HUD Secretary Julián Castro as the notable exception.
How it works: Each candidate needed to hit 3% in at least four accepted polls to qualify, or 5% in two single-state polls in Iowa, New Hampshire, South Carolina and/or Nevada. Candidate were also required to attract 165,000 unique donors and a minimum of 600 unique donors per state in at least 20 states.
MSNBC's Rachel Maddow, NBC's Andrea Mitchell, the Washington Post's Ashley Parker and NBC's Kristen Welker — an all-female panel — will moderate this debate.
The candidates who qualified:
Notably missing: Castro — who has appeared at all previous 2020 Democratic debates — is the final leading Democrat who failed made the cut for November.
The big picture: The Democratic National Committee has continued to narrow qualifying thresholds for its 2020 debates, raising polling and individual donation requirements for November's debate along with the sixth 2020 presidential debate scheduled for Dec. 19.
Go deeper: 2020 presidential election: Track which candidates are running
Go deeper