What we know: The life and death of Jeffrey Epstein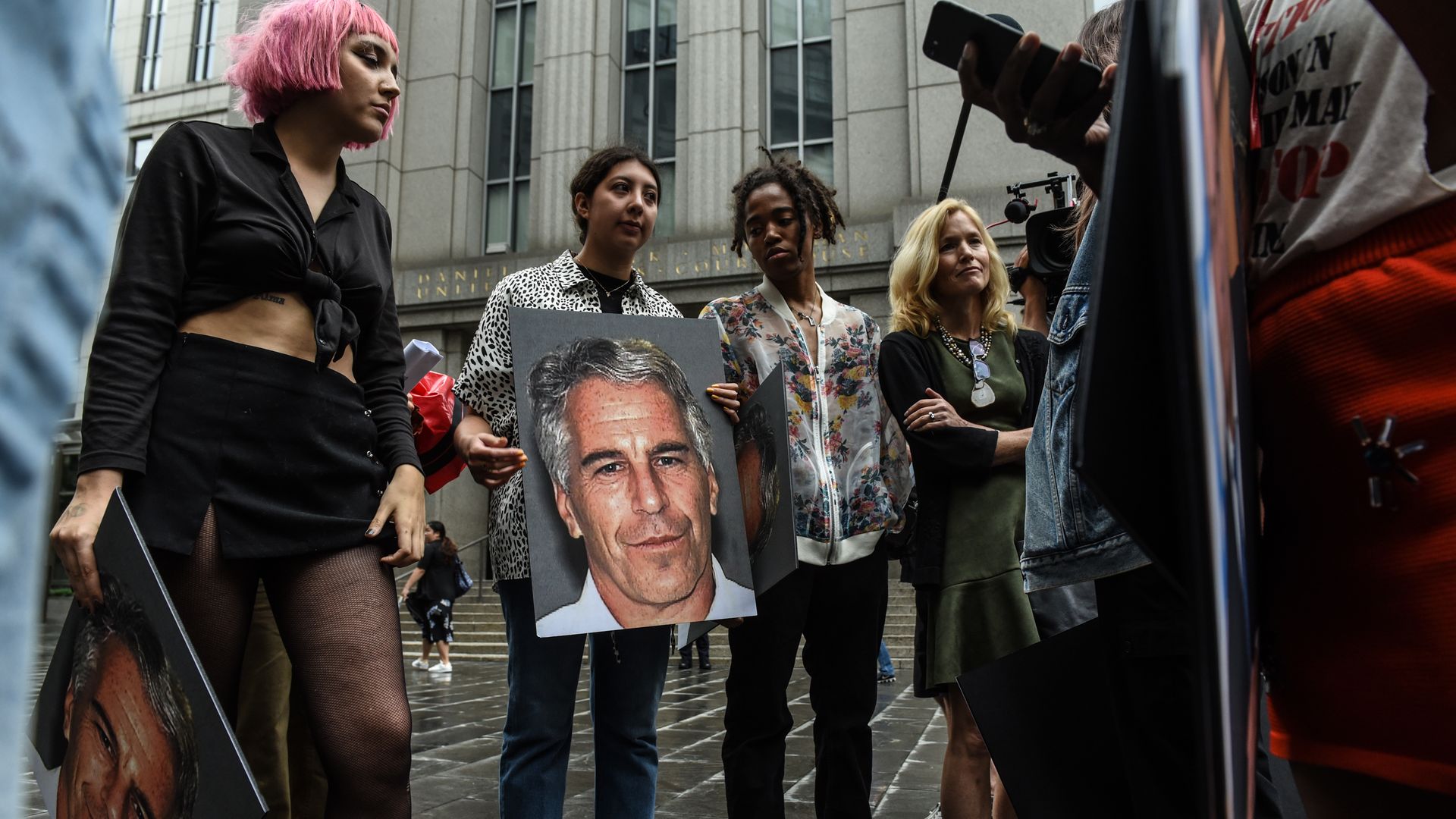 Federal prosecutors charged multimillionaire Jeffrey Epstein with sexual abuse and sex trafficking of underage girls in July. On Aug. 10, the 66-year-old was found dead in an apparent suicide at a federal detention center in New York City.
The latest: After alleged victims and their attorneys testified at a hearing on Aug. 27, a federal judge formally closed the criminal sex trafficking case against Epstein Aug. 29. Meanwhile, prosecutors in France opened a preliminary investigation into Epstein, "in connection with possible offenses such as rape, the sexual assault of minors and criminal conspiracy" in late August.
At least 8 prison officials were aware of an order not to leave Epstein alone in his cell, but they apparently ignored the directive in his final hours, the Washington Post reports. Court documents filed on Aug. 19 show that Epstein signed a will and created a "hastily arranged trust" less than 48 hours before his death, according to the New York Times.
Epstein's death was determined a suicide by hanging, according to official autopsy results released Aug. 16, per the NYT.
Prosecutors moved on Aug. 19 to dismiss the indictment against Epstein, but are considering charging others with facilitating his alleged abuse of minors, AP notes.
What happened: Epstein was not under suicide watch at the time of his death, despite guards finding him unconscious in his cell from a possible suicide attempt in July.
Epstein died just 1 day after newly unsealed documents were made public from a 2015 defamation lawsuit that detailed what his accusers described as a sex-trafficking operation.
Attorney General Bill Barr has directed the Bureau of Prisons (BOP) to temporarily reassign the warden in charge of the Metropolitan Correctional Center where Epstein was held pending the outcome of a Justice Department and FBI investigation. Barr has said there were "serious irregularities" at the MCC and that the Justice Department will ensure that those responsible for the oversight are held accountable.
Up to 20 MCC staff members have been subpoenaed by federal prosecutors, per the AP. The BOP placed 2 staff members assigned to Epstein's unit on leave. Guards are suspected of falsely stating in log books that they checked on inmates every half hour, AP reports.
One medical examiner who performed Epstein's autopsy found that the hyoid bone in his neck, near the Adam's apple, was broken. This can happen during a suicide by hanging or after strangulation, per the NYT and Washington Post.
Epstein's lawyers say they plan to conduct their own investigation into his death and are prepared to sue the government for video footage of the area near Epstein's jail cell during the time leading to his death, per WashPost.
Timeline
The earliest allegations against Epstein date back to 2002. They include sexual abuse and exploitation of underage girls and young women, as well as requesting some of the women to recruit others, per the NYT.
In a 2002 interview with New York Magazine, Trump said he enjoyed Epstein's company, and, "It is even said that he likes beautiful women as much as I do, and many of them are on the younger side." Per the Washington Post, Trump has since minimized his friendship with Epstein.

And Trump wasn't the only president Epstein socialized with. "In his eyes, [Bill] Clinton as a species represents the highest evolutionary form of the political animal," noted New York Magazine.
2005
A teenage girl's parents told the Palm Beach police that she had been molested by Epstein in March, according to the Miami Herald and the NYT.
By October, law enforcement had identified more than 20 possible victims.
2006
2007
Email records indicate Epstein's attorneys and prosecutors, led by then-U.S. attorney for the Southern District of Florida, Alexander Acosta, discussed a possible plea deal.
2008
A federal grand jury indicted Epstein on minor prostitution charges.
In a deal with federal prosecutors on June 30, federal charges were dropped in exchange for Epstein pleading guilty to state charges — a single count of solicitation of prostitution with a minor. According to the Miami Herald, "Among the terms agreed upon: that the victims would not be notified, that the deal would be kept under seal and all grand jury subpoenas would be cancelled."
Epstein began an 18-month sentence in the Palm Beach County stockade in July. He was released 6 days a week to work from his office.
Two of Epstein's victims filed a lawsuit against the federal government, accusing them of violating their rights, per the NYT.
2009
Epstein was released in July, 5 months early.
His nonprosecution deal was made public in September.
2011
Two of Epstein's victims filed a motion in March accusing federal prosecutors of violating their rights by keeping the deal secret, the New York Times reports.
2017
Acosta was confirmed as U.S. labor secretary in April.
The Miami Herald began an investigation of Acosta's nonprosecution agreement from 2007, discovering that Acosta negotiated a plea deal that granted Epstein immunity from federal sex-trafficking charges.
Reporter Julie Brown pored through records, files and court documents and found more than 80 alleged victims.
2018
Brown's investigative report was published in November.
2019
A judge ruled in February that prosecutors had broken the law in reaching the previous plea bargain.
Epstein was charged in federal court in Manhattan with sex trafficking and sex trafficking conspiracy. He pleaded not guilty and was held without bail. He was flagged as "an extraordinary risk of flight and danger," the New York Times writes.
Investigators seized a series of nude photos depicting underage girls from Epstein's New York City townhouse, according to the NYT.
In July, House Oversight Committee Chairman Elijah Cummings (D-Md.) requested Acosta's testimony regarding his role in Epstein's 2008 plea deal.
Acosta defended his handling of the sex-trafficking case involving Epstein.
Acosta resigned in mid-July.
A New York woman, who alleges she was sex-trafficked and raped by Epstein, sued his estate on Aug. 14, reports the NYT.
3 women filed lawsuits on Aug. 20, alleging that Epstein sexually assaulted them, the AP reports. 2 of the women said they were 17 at the time of assault.
Jennifer Araoz, one of Epstein's accusers, who said she was sexually assaulted by him when she was 15, is suing Epstein's estate, NPR reports.
Civil rights attorney Lisa Bloom called for the administrators of Epstein's estate to "freeze all his assets and hold them for his victims who are filing civil cases" on Aug. 10.
The DOJ says a psychologist working at the detention center where Epstein was held signed off on removing him from the suicide watch list, found NPR.
Why it matters: Epstein's death has brought new questions about the accusations, investigations and the broader implications.
The intrigue: "Even though the criminal prosecution of Mr. Epstein ended this morning, there remained questions about co-conspirators," Paul Butler, a Georgetown University law professor, told the Washington Post the day of Epstein's death.
Epstein led a "mysterious yet ultra-opulent lifestyle," writes Axios' Felix Salmon.
He also had a collection of "powerful pals," including private equity billionaire Leon Black, per Axios' Dan Primack. The Miami Herald reports Clinton, Prince Andrew and former Israeli Prime Minister Ehud Barak were also in his social circle.
What's next: The criminal case against Epstein ends with his death, but accusers' lawyers are still seeking justice for their clients.
Go deeper:
Go deeper