Bernie Sanders on the issues, in under 500 words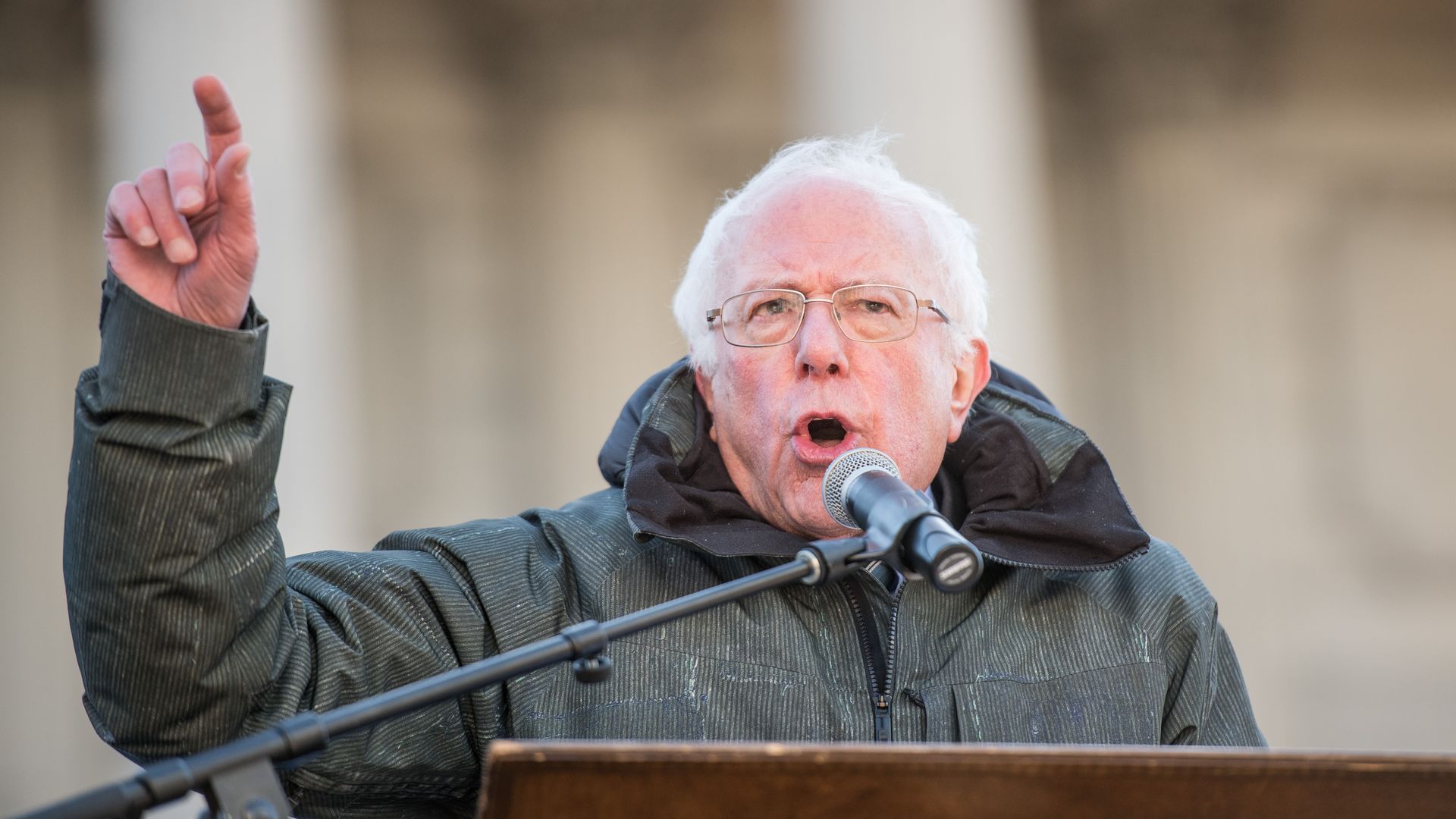 Bernie Sanders is an independent Vermont senator whose platform has been a force in driving the party to the left. He is one of the last major candidates standing — alongside former Vice President Joe Biden — in the race for the 2020 Democratic nomination.
Key facts:
Current position: Senator from Vermont — 12 years served
Age: 77
Born: Brooklyn, New York
Undergraduate: Brooklyn College, University of Chicago
Date candidacy announced: Feb. 19, 2019
% of votes in line with Trump, per FiveThirtyEight: 14.4%
Previous roles: House Representative for Vermont's at-large congressional district, Mayor of Burlington, Vermont
Stance on key issues:
Key criticisms:
Socialism: That he's too far left or the party has moved past him and he is no longer the only potential candidate who carries the "progressive" label.
Campaign staff sexual misconduct: Sanders' 2016 presidential campaign was plagued by patterns of sexism and inappropriate behavior.
Age: A recent poll found 43 of Iowa's 76 Democratic county leaders say they want a young candidate as their 2020 nominee for president.
Lack of loyalty: Despite running for president as a Democrat in 2016, Sanders has long identified as an independent and said he won't join the party.
Pragmatism: Many of Sanders' proposals would need high levels of government spending, prompting questions about how feasible some actually are.
1 fun thing:
While serving as mayor of Burlington, he recorded a folk album — titled "We Shall Overcome" — with 30 Vermont musicians.
Go deeper: Everything you need to know about the other 2020 candidates
Go deeper