Axios World
May 01, 2023
Welcome back to Axios World.
I just realized this newsletter turned five years old last month. I'm so honored that so many of you seem to find it valuable.
Now on to the news. We start tonight (1,710 words, 6½ minutes) with a special report on how U.S. allies are preparing for a potential Taiwan crisis, with reporting from myself, Han Chen and Bethany Allen-Ebrahimian in Taipei.
1 big thing: U.S. allies prepare for possibility of war over Taiwan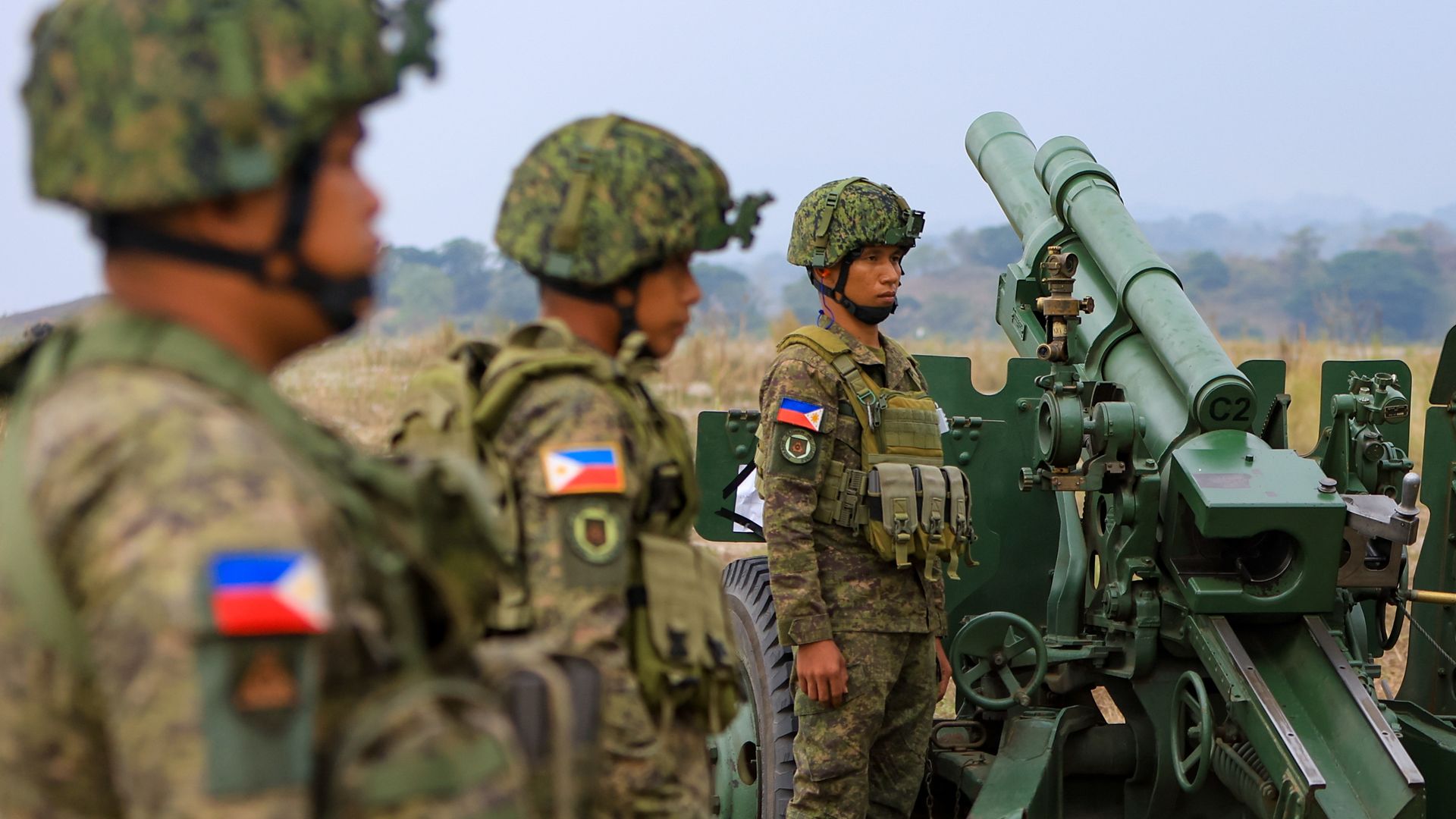 A war between the U.S. and China over Taiwan would be a nightmare scenario for America's allies in the Pacific, but it's becoming increasingly clear what roles they might play if one breaks out.
The big picture: French President Emmanuel Macron declared last month that Europe should not get "caught up in crises that are not ours," such as the escalation over Taiwan sparked by U.S.-China rivalry. U.S. allies in the region don't have that luxury.
The U.S. has no formal commitment to defend Taiwan, but President Biden has repeatedly said that Washington would intervene.
A Taiwan crisis could take several forms short of an all-out invasion — a blockade, cyber warfare, or attacks on offshore islands. In any contingency, U.S. allies in the region would play a critical role.
Driving the news: Philippines President Bongbong Marcos visited the White House today, shortly after the largest-ever version of annual U.S.-Philippines military drills. For the first time, the war games focused in part on securing the 7o-mile wide channel between the Philippines' northern islands and Taiwan.
As U.S. and Filipino forces rehearsed for potential conflict with China, Chinese Foreign Minister Qin Gang visited Manila and urged the Philippines — a U.S. treaty ally that moved closer to Beijing under Marcos' predecessor, Rodrigo Duterte — against "picking sides."
Earlier this year, Marcos granted the U.S. access to four new bases, three of which are in the north and face Taiwan.
Beijing's ambassador to Manila, Huang Xilian, declared in April that Washington clearly planned to use the bases to "interfere in the situation across the Taiwan Strait." Huang accused the Philippines of "stoking the fire" rather than prioritizing the security of its 150,000 overseas workers in Taiwan — comments some interpreted as a veiled threat.
Ahead of his visit to Washington, Marcos said the bases were for collective defense not "offensive operations," and his country will not become a military "staging post."
Asked whether the U.S. could use the bases in the event of war with China, a senior U.S. official told reporters Sunday, "We're careful not to go through scenarios in public."
Between the lines: The Philippines' location would make it highly significant in any Taiwan crisis.
"At the end of that day it's about access," says Eddie Paruchabutr, an Atlantic Council fellow and former U.S. Army strategic planner who served in the Philippines. "Without the Philippines, we'd have a lot less options."
U.S. forces could be left "floating around in the ocean" and vulnerable to Chinese missiles without access to airfields and ports in the Philippines, he says.
Meanwhile, U.S. military facilities in Okinawa have served as staging grounds for U.S. operations from Vietnam to Afghanistan, and would likely play a central role in any Taiwan crisis — making Japan complicit from Beijing's perspective even if it took no other action.
But Tokyo is making its own plans. In addition to stepping up cooperation with Washington, Japan is also undertaking its biggest defense spending hike in decades.
Japan is widely seen by analysts as the most likely U.S. ally to contribute troops to defend Taiwan.
Japan's constitution limits its highly advanced military to self-defense, but some in Tokyo argue that an invasion of Taiwan would cross the threshold of endangering Japan's survival.
While Japan is unlikely to explicitly commit to defending Taiwan, "there are ways to signal to Beijing that it can't assume Japan would remain on the sidelines," says David Sacks, a research fellow at the Council on Foreign Relations. Those include improving command and control systems and interoperability with the U.S. forces, he says.
Part II: The view from Australia and South Korea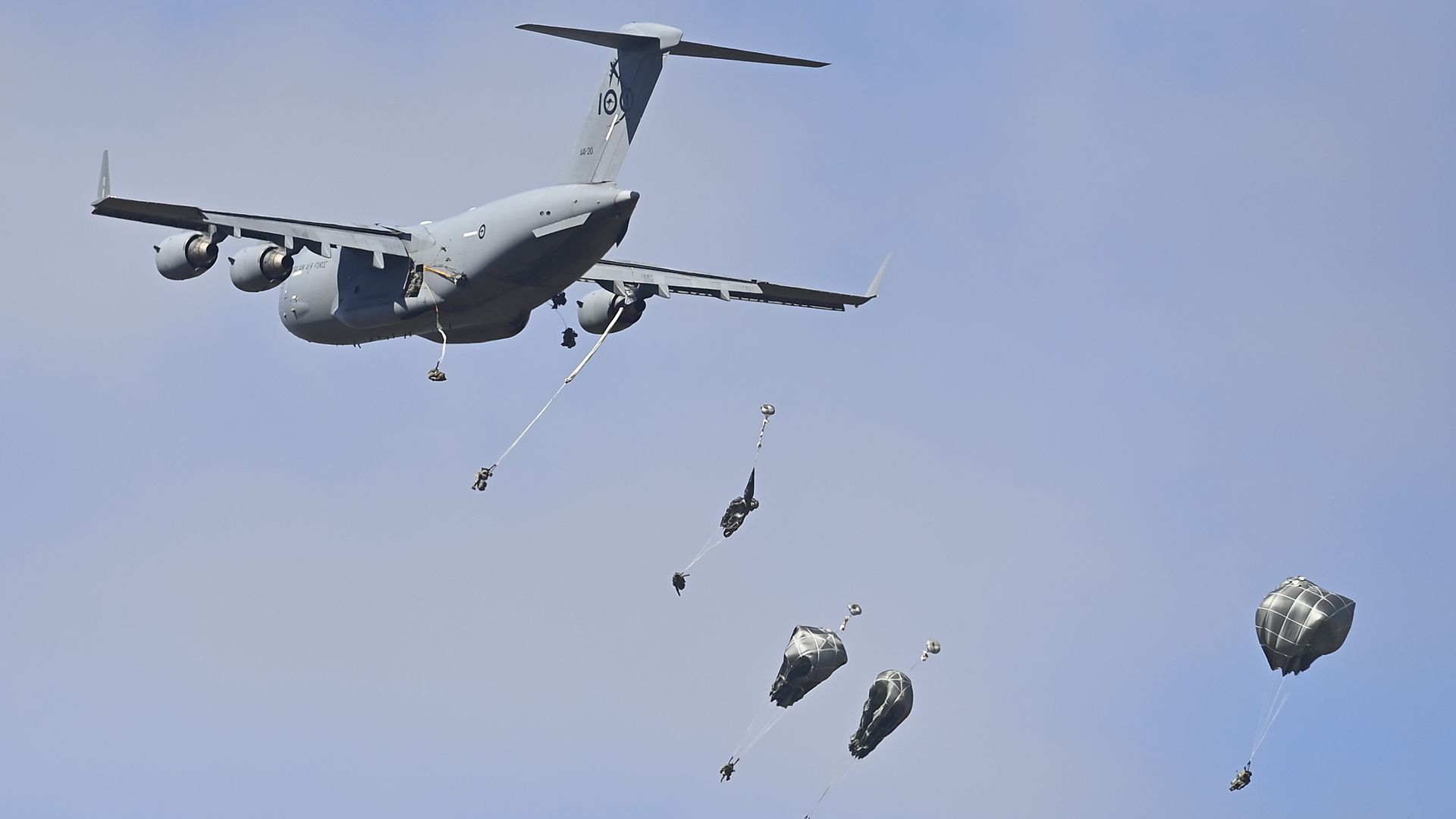 Australia's geography would also make it a critical hub from which the U.S. could resupply its forces and launch operations.
"The role for Australia in a Taiwan contingency is highly unlikely to be at the front line in the Taiwan Strait," says Ashley Townshend, a senior fellow with the Carnegie Endowment based in Sydney.
But Canberra is deepening military ties with Washington and recently announced major investments in upgrading its northern military bases and in procuring nuclear submarines under the AUKUS framework.
In a Taiwan crisis, Australia would likely be responsible for securing sea lanes and tracking Chinese vessels across a wide geographic area, and might take on tasks like escorting U.S. bombers en route to the Taiwan Strait, Townshend says.
South Korea has also increased its military spending and cooperation with the U.S., and Korean officials have held discussions with the Pentagon about Taiwan-related contingencies. Still, Seoul's overwhelming focus remains on North Korea.
Partially for that reason, South Korea would be unlikely to consider sending troops into the Taiwan Strait. But the U.S. could pull some of its own 30,000-strong contingent out of Korea, and would likely expect Seoul to play a key support role.
That could leave Seoul exposed to retaliation from China, and more vulnerable to North Korea.
State of play: South Korean officials have tended in the past to tiptoe around the Taiwan issue, but President Yoon Suk-yeoul sparked anger from Beijing last month by saying Taiwan's security was "not simply an issue between China and Taiwan" but a "global issue," like North Korea.
Then there's Europe.
The U.K. and France have naval presences in the Pacific, though neither has committed to defending Taiwan.
A French official told Axios they expect the U.S. would be more focused on how Europe could hit China economically in the event of a Taiwan crisis. China-EU trade was worth $732 billion last year.
Macron, meanwhile, argues that U.S. hawkishness risks bringing a Taiwan crisis closer — a concern other allies share ahead of the 2024 election.
The bottom line: "We're all worried," Townshend says of the intersection between U.S. politics and Taiwan escalation. "The whole region."
3. Global news roundup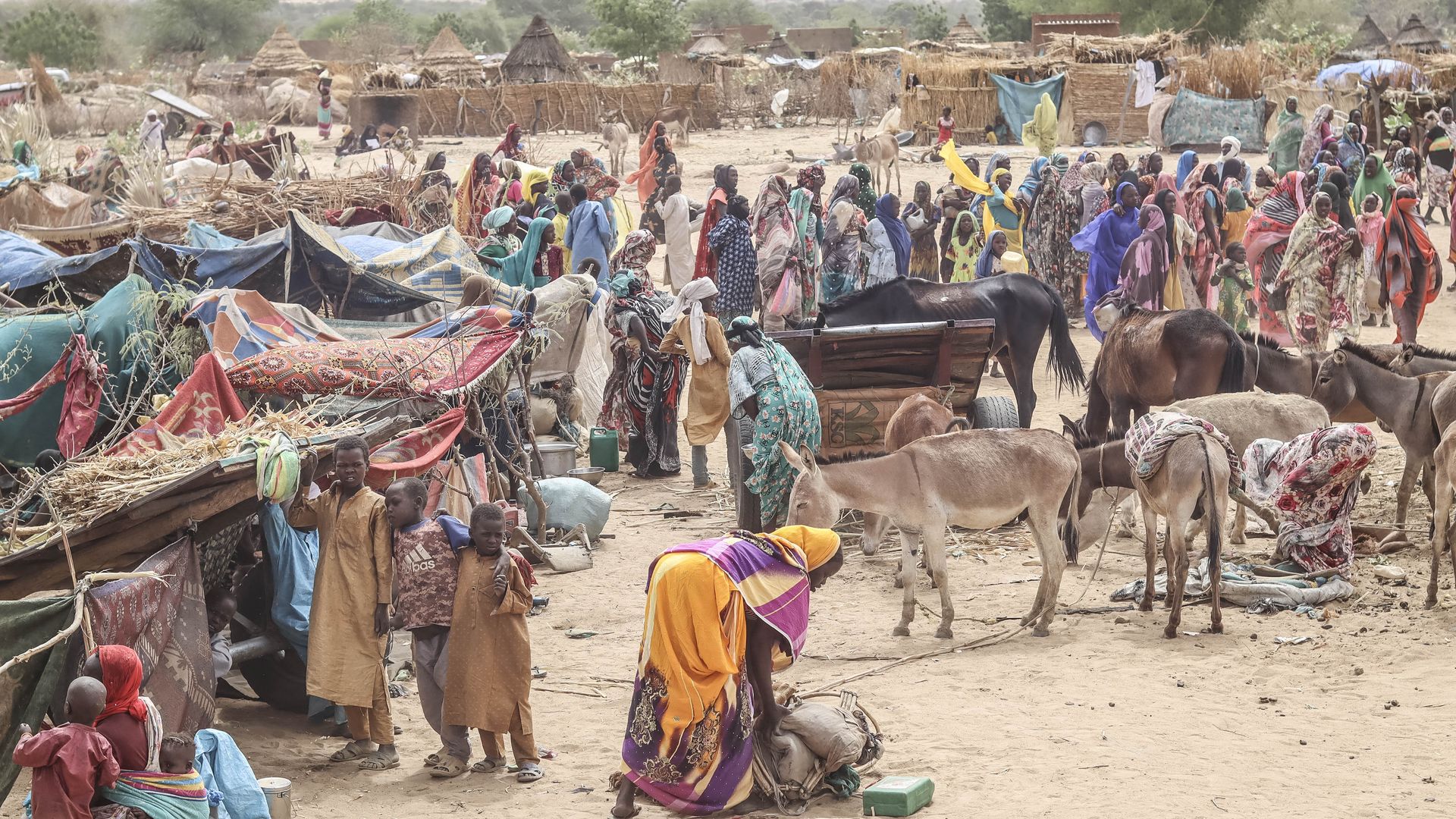 1. Conservative Santiago Peña won Paraguay's presidential election yesterday, meaning the long-ruling Colorado Party will retain power and Paraguay will maintain relations with Taiwan.
2. According to preliminary results, 90% of voters in Uzbekistan backed constitutional changes that will allow President Shavkat Mirziyoyev to seek two more seven-year terms.
3. Sudan's army conducted airstrikes in Khartoum today despite a cease-fire intended to allow civilians to escape the city.
"The army said it was attacking the city to flush out its paramilitary rivals," the BBC reports.
The UN says 800,000 people may flee the conflict.
4. Ding Liren became the first Chinese man to win the World Chess Championship.
Bonus: Where in the World?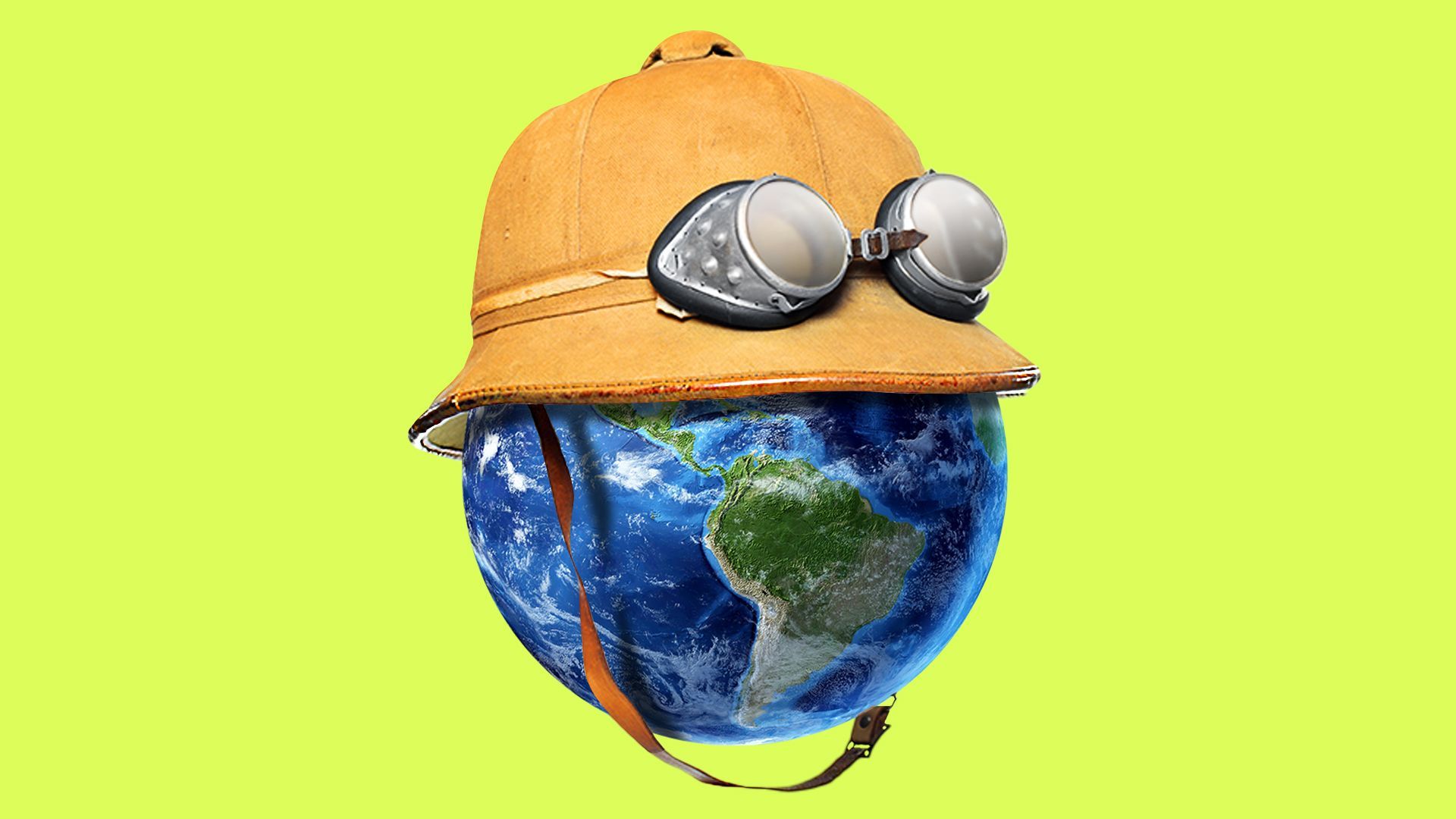 You may associate these 20th century figures with a different country, but can you name the country in which they were born?
We're ideally looking for the modern-day country (in #3, for example).
Albert Einstein
Adolf Hitler
Josef Stalin
Pope John Paul II
Mother Teresa
Che Guevara
Marie Curie
Golda Meir
Henry Kissinger
George Orwell
Scroll to the bottom for answers.
4. Explosions on both sides of Russia-Ukraine border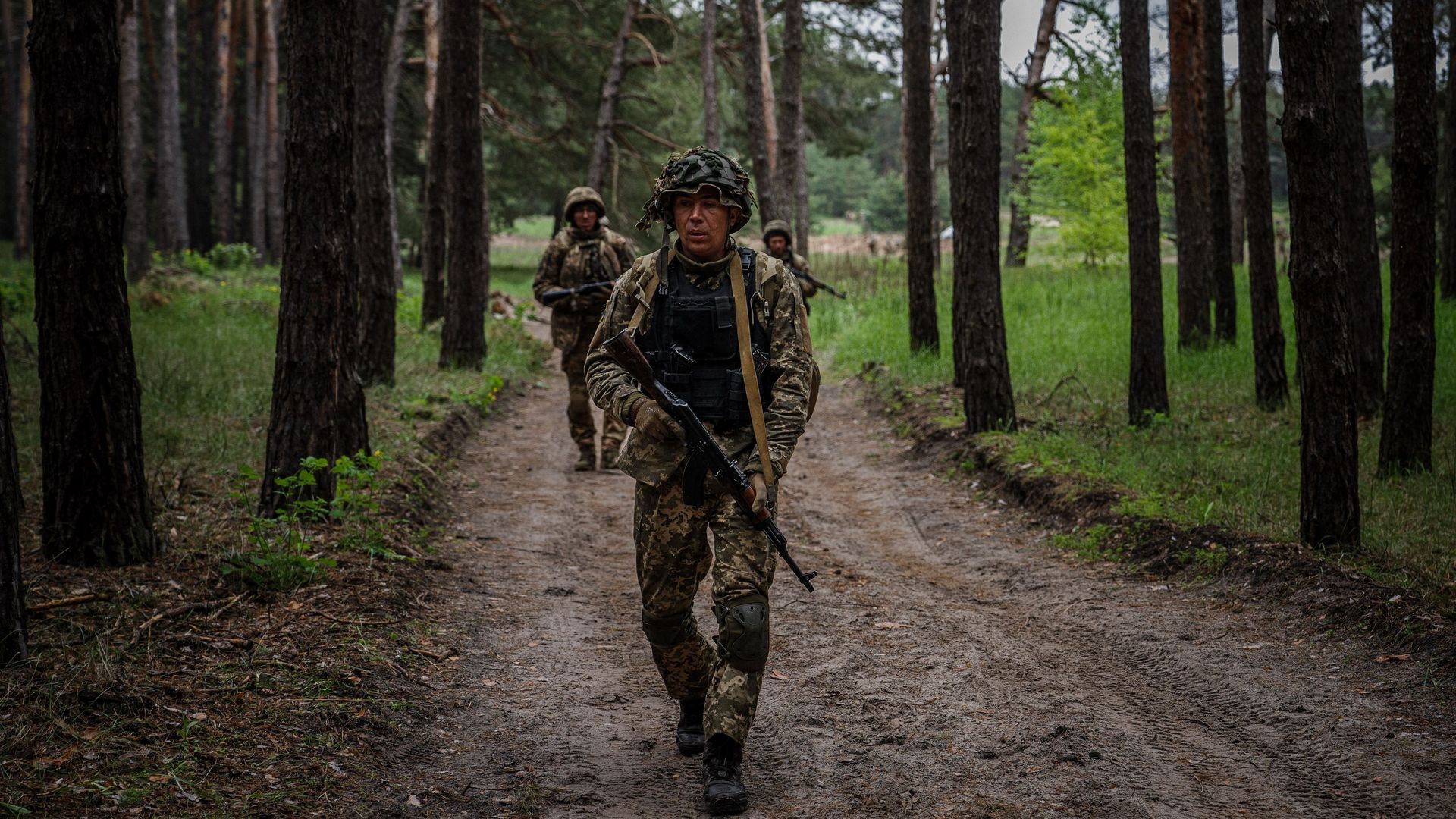 Strikes have been reported on both sides of the Russia-Ukraine border in the past 48 hours in another sign that the war is entering a more kinetic phase.
Targets reportedly included a Russian oil depot in Crimea and a freight train in western Russia, as well as a rail hub and arms depot in southeastern Ukraine.
Russia and Ukraine may both be targeting supply lines ahead of an expected Ukrainian counteroffensive.
The latest: The White House said today that it believes 20,000 Russian soldiers have been killed since December, mostly in the battle for Bakhmut. The U.S. does not release casualty estimates for Ukraine.
At least 25 Ukrainians were killed on Friday in Russia's largest wave of missile attacks in two months.
Meanwhile… House Speaker Kevin McCarthy rebuked a Russian reporter who questioned his support for Ukraine, delivering his most full-throated defense of Kyiv's war effort since Republicans won the House majority, Axios' Zach Basu reports.
After a Russian reporter began a question by saying, "We know that you don't support the current unlimited and uncontrolled supplies of weaponry and aid to Ukraine," McCarthy shot back:
"Did he say I don't support aid to Ukraine? No, I vote for aid for Ukraine. ... I do not support what your country has done to Ukraine. I do not support your killing of the children, either. I think you should pull out."
Why it matters: Growing GOP skepticism of U.S. aid to Ukraine has alarmed officials in Ukraine and NATO, but it may be more bark than bite.
5. Data du jour: Where Putin remains popular
Approval of Russia's global leadership fell across much of the world between 2021 and 2022, after the invasion of Ukraine, according to Gallup's World Poll.
Approval fell from 43% to 12% in Argentina, 21% to 6% in Germany, 50% to 27% in the Philippines and 55% to 29% in Kazakhstan — a particularly striking shift — to name a few examples.
In Ukraine, approval went from 12% to 0%.
Note: The latest polling was conducted mostly in mid-to-late 2022.
The flip side: Some countries bucked the trend.
In India, approval actually increased from 28% to 39%. The trend was similar in Bangladesh (33% to 43%). Vietnam also registered an increase (41% to 52%).
While approval dipped in most African countries, in others like Nigeria (52%), Tanzania (31%) and South Africa (29%), it was virtually unchanged.
In Mali, where Russian mercenaries from the Wagner Group have a presence, approval increased from 84% to 90% in 2022. Approval also remained high in Chad (68%) and Niger (59%).
The bottom line: Views on the invasion vary depending on where you're sitting.
6. Jack Ma's new gig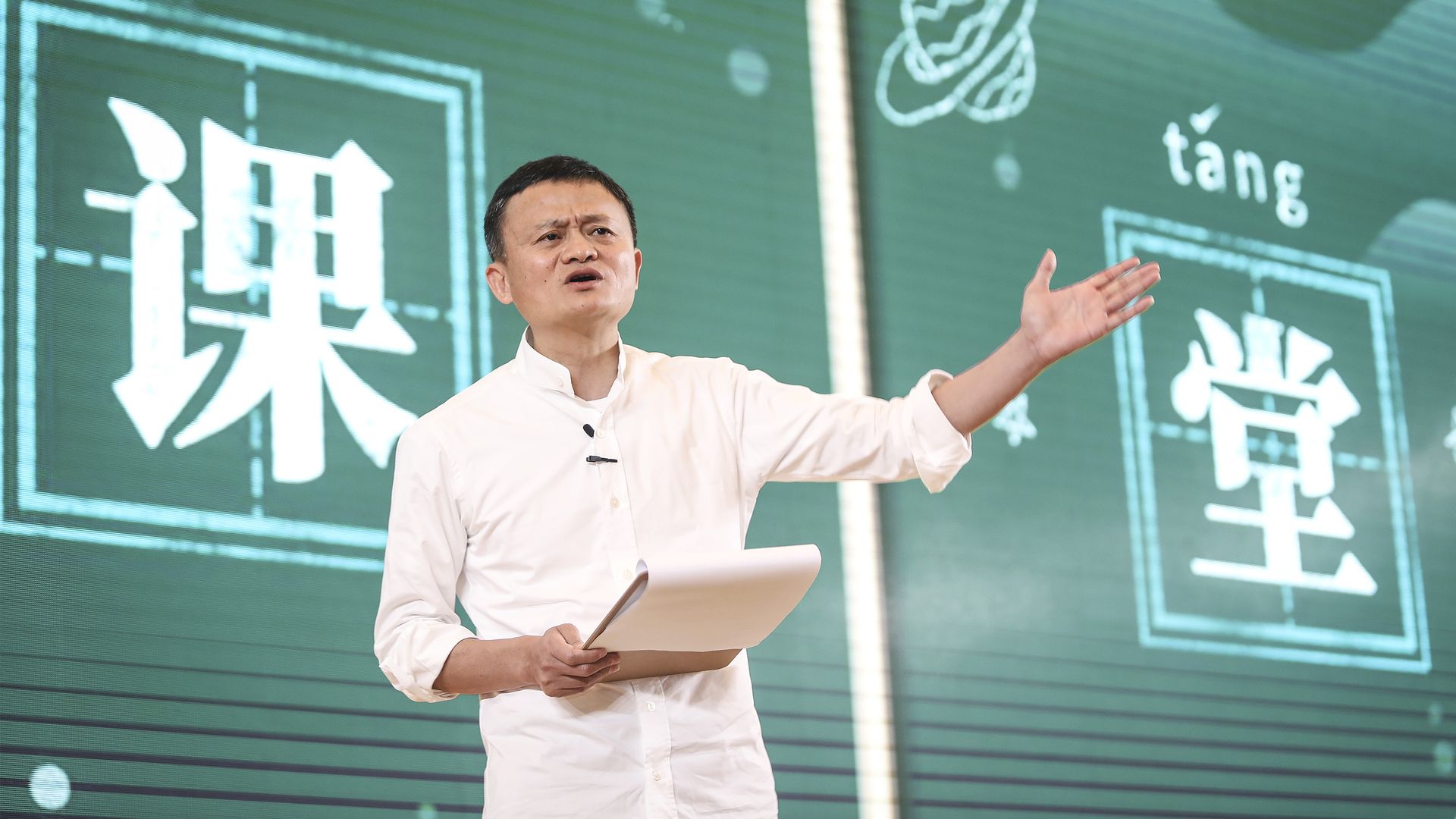 Alibaba founder Jack Ma was China's most famous tech mogul. In 2020, he disappeared from public view after criticizing Chinese regulators.
Ma has been spotted occasionally in Europe and Thailand, and the FT reported last year that the erstwhile celebrity CEO was living under the radar in Japan.
Now he's starting a new job as a visiting professor at Tokyo College. The school says he'll research sustainable agriculture and lead seminars on entrepreneurship.
7. Stories we're watching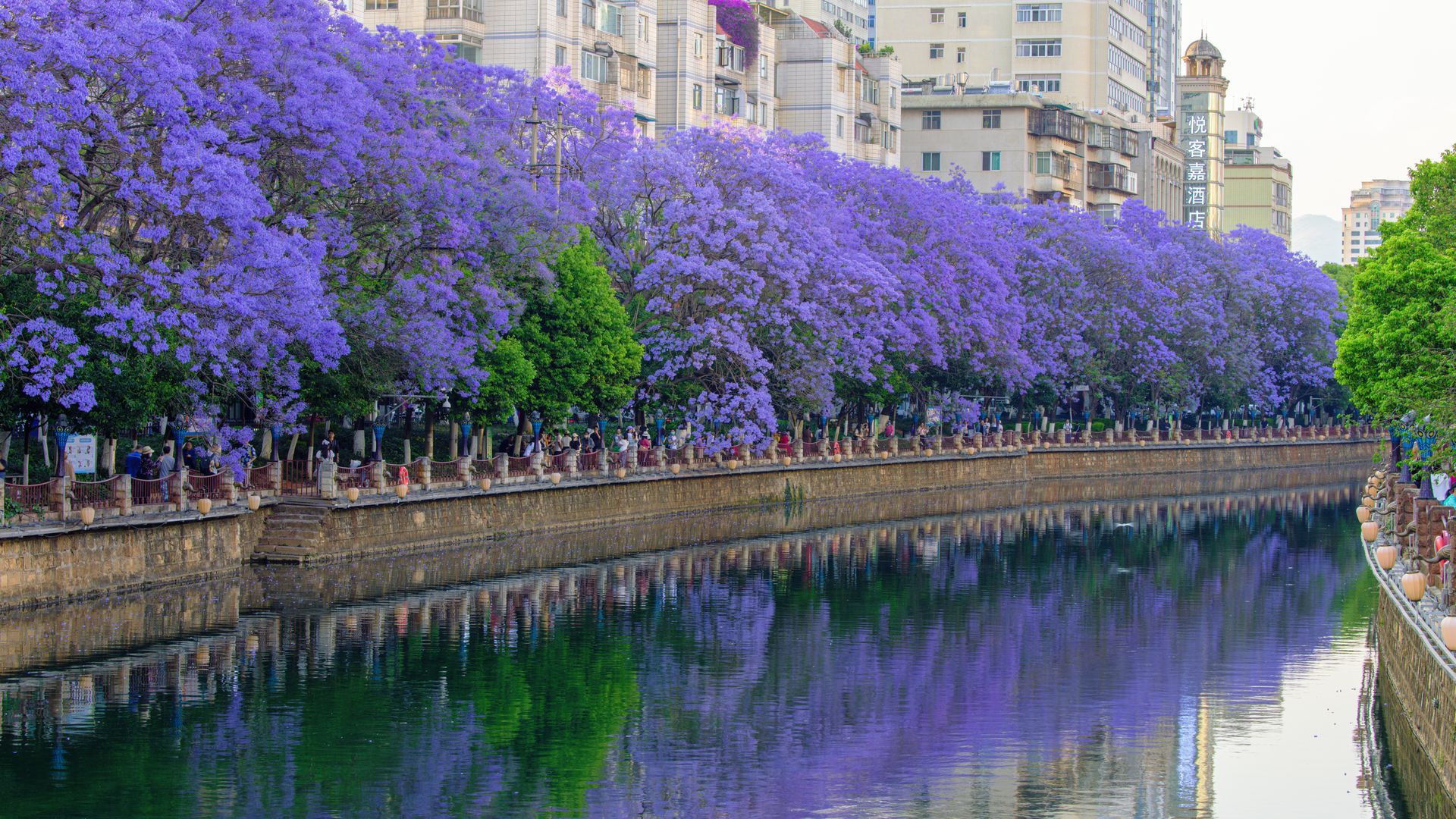 Answers: 1. Germany; 2. Austria/Austria-Hungary; 3. Georgia/Russian Empire; 4. Poland; 5. North Macedonia/Ottoman Empire; 6. Argentina; 7. Poland; 8. Ukraine/Russian Empire; 9. Germany; 10. India