This really doesn't look like a recession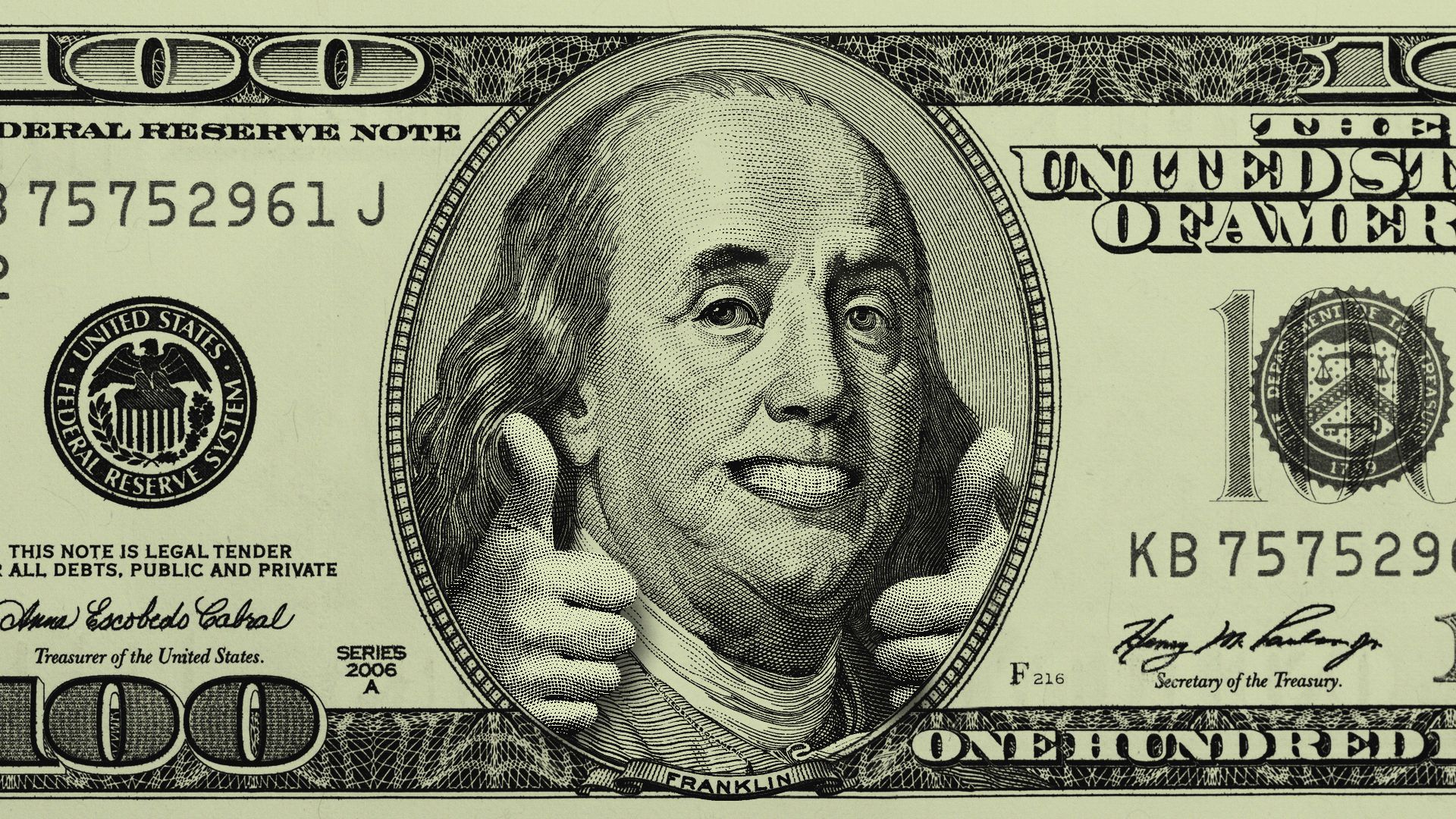 Neither corporate earnings nor the latest GDP numbers imply we're careening toward an economic contraction.
Why it matters: Last year, as the Fed tightened rates at the most rapid clip since the early 1980s — and stocks fell about 20% — obsession with the possibility of a downturn overtook both executives and the business press.
The big picture: To paraphrase the economist Robert Solow, the downturn has been everywhere, but in the economic statistics.
Solid corporate profits, low unemployment, and Thursday's sturdy GDP data suggests the U.S. economy is more or less fine.
Sure, it's slowed down — which is necessary to lower inflation — but there's scant evidence the economy is wobbling on the cliff's edge.
The latest: New numbers Thursday showed Q1 GDP grew at an annualized rate of just 1.1%, less than the 1.9% expected.
But the undershoot was driven largely by notoriously noisy inventory numbers, which fell sharply — and this doesn't tend to signal much about the actual economy's health, as Axios' Courtenay Brown reported.
On the other hand, consumers seem hale and hearty.
Real disposable income was up 8% during the quarter — the best gain in a decade aside from when it was juiced by government payouts during the COVID crisis.
That helped drive consumer spending up 3.7%, the fastest since 2021.
Meanwhile, in the corporate world: Nearly 80% of companies that have released Q1 results have delivered better-than-expected numbers, a higher than usual pace of upside surprises.
As a result, analysts have started raising their earnings forecasts for the coming year, a sign of an increasingly rosy outlook.
What they're saying: CEOs think the American consumer is in good shape.
"We kind of like the environment we're in right now, where consumers have jobs, they have money, they're visiting restaurants, and the inflation that we're seeing is pretty modest," said Chipotle CFO John Hartung on an earnings call Tuesday.
"The consumer demand for our brand remains strong. So there's no change from our perspective in terms of how we're feeling about rest of the year," McDonald's CEO Christopher Kempczinski said, also on Tuesday.
"We have strong demand environment this summer, and we're highly confident that, that will continue going forward," according to Robert Isom, American Airlines CEO, on a Wednesday call.
"The US consumer, I think, is holding up well," said Andre Schulten, CFO at Procter & Gamble, on Monday.
The bottom line: For sure, there are weak spots, like the housing market. And things could change if the actual impact of the last year of rate hikes still hasn't fully registered.
But in an economy that's 70% consumption, the current strength of the consumer is tough to square with the idea of a looming downturn.
Go deeper