The GDP report's silver linings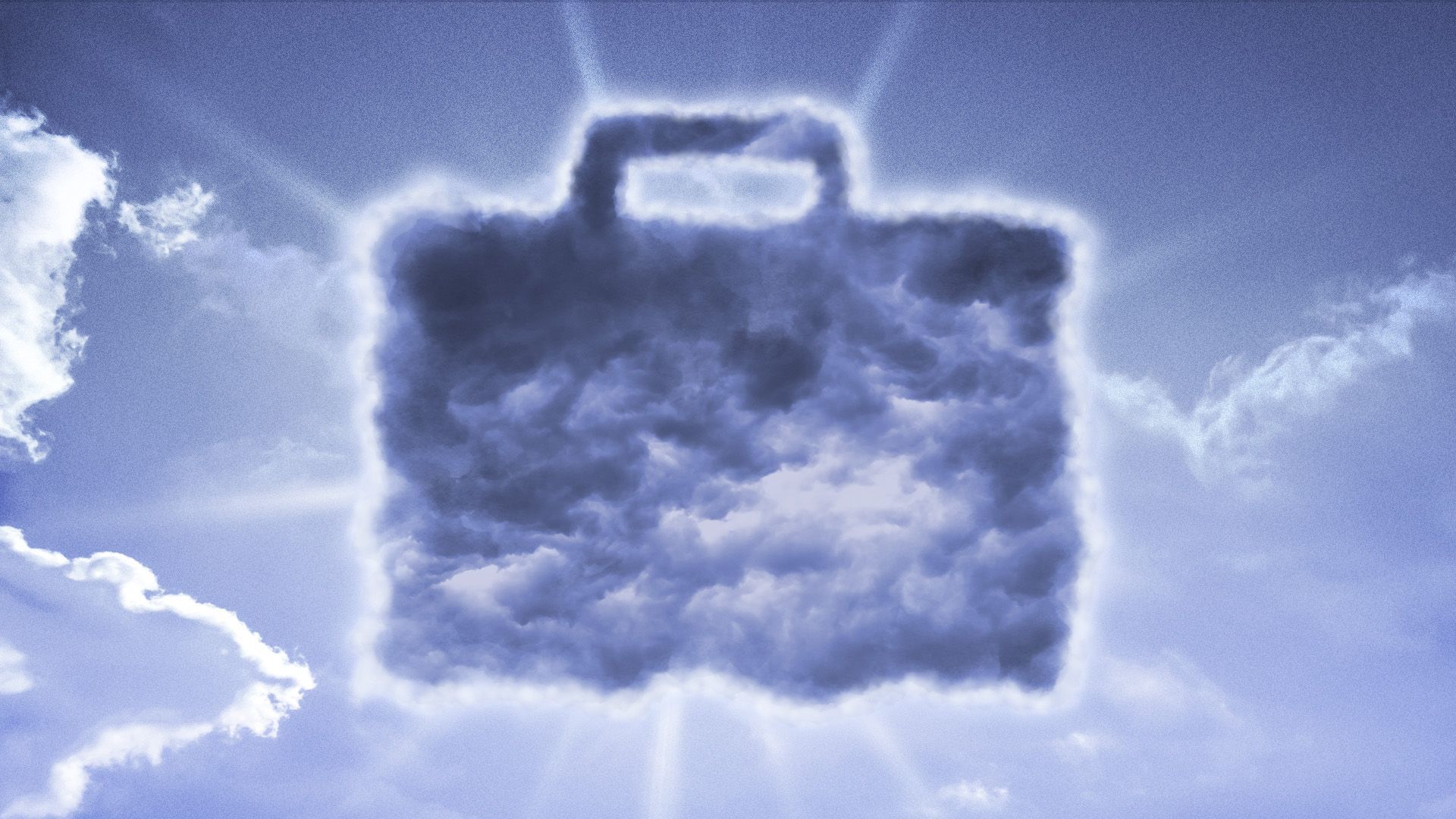 At first glance, first-quarter gross domestic product numbers look grim: The economy expanded at a 1.1% annualized pace — a big slowdown from growth rates seen in the second half of 2022.
Yes, but: The underlying details look more encouraging.
Why it matters: While there are signs that the Fed's interest rate hiking campaign is leaving an imprint on the economy, there are others that show demand — particularly on the part of consumers— is still holding up.
Details: The big drag on GDP came from a huge swing in business inventories, which subtracted 2.3 percentage points from overall growth.
But that category is volatile and subject to big quarter-to-quarter moves. The developments here tend not to signal much about the economy's health.
What they're saying: "We didn't want the economy to grow too quickly or too slow," says Michael Madowitz, director of macroeconomic policy at the Washington Center for Equitable Growth. "The details of the report litigated by policy wonks show we have landed in the range we want to."
The big picture: Other details of the report send conflicting signals about how the Fed's aggressive rate hikes are affecting the economy. On the one hand, the data confirms that business activity is stalling out as borrowing costs rise.
By the numbers: Non-residential fixed investment — how much businesses are spending on new buildings, equipment and more — rose at a 6% annualized rate in the third quarter of 2022. That slowed to 4% in the final months of 2022. In Q1, it was just 0.7%.
The other side: A slowdown in housing was the first sign of the Fed's hikes taking hold. But the worst of the housing recession may be over, with the sector becoming less of a drag on growth.
As recently as Q3 2022, residential investment plunged at a 27% annualized pace. In Q1, it declined at a 4% rate.
Meanwhile, inflation-adjusted consumer spending — a category that accounts for about two-thirds of economic activity — is showing no signs of cooling.
Personal spending accelerated at a quicker rate last quarter, with a huge increase in car and auto part purchases.
The intrigue: The Fed's tightening campaign began in the first quarter of 2022. Yet one year later, the GDP report shows how fairly strong demand remains, with still-rapid inflation.
One measure of underlying demand of businesses and consumers — final sales to private domestic purchasers — jumped at a 2.9% annual rate, the fastest pace since 2021.
The bottom line: "The 'R Word' that one should use when discussing the American economy over the past two years should be resilient, not recession," writes RSM chief economist Joe Brusuelas.
Go deeper