U.S., U.K. and Australia submarine deal shows new resolve to counter China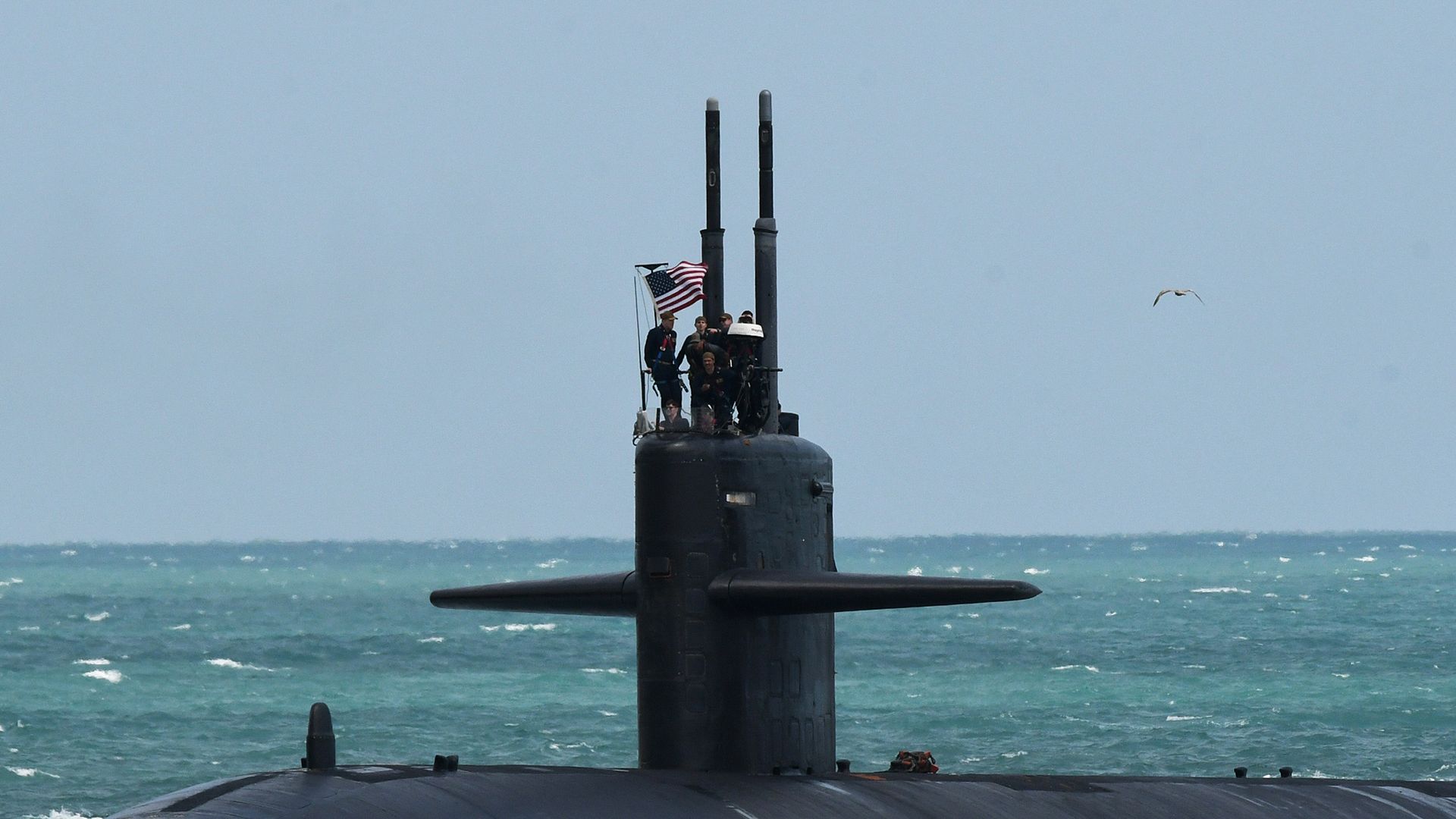 The plan revealed on Monday by the U.S. and the U.K. to transfer nuclear-powered submarine technology to Australia shows how seriously the three countries are taking the military threat from China in the Indo-Pacific, analysts say.
The big picture: It's the first time in 65 years that the U.S. has shared the technology — and only the second time ever.
The broader significance of the AUKUS pact is the "intentionality to drive technological integration, grow the industrial capacity, and deepen strategic coordination between all three countries," said Charles Edel, Australia chair at the D.C.-based Center for Strategic and International Studies, in a press briefing on Friday.
"All of this is being undertaken to help make our closest allies more powerful and more capable of convincing Beijing that it's no longer operating in a permissive security environment."
What they're saying: By implementing the deal, the U.S., U.K. and Australia "completely disregard the concerns of the international communities and are walking further and further down the path of error and danger," Chinese Foreign Ministry spokesperson Wang Wenbin said at a press briefing on Tuesday.
Between the lines: For China, AUKUS is a signal that the U.S. is committed to helping Australia acquire capacity for "integrated deterrence," Jingdong Yuan, a professor at the University of Sydney who researches Asia-Pacific security, told Axios.
That means the Australian fleet "can be part of coordinated allied operations, such as regular patrols in the South China Sea or around the key choke points or sea lanes."
Nuclear-powered submarines are quieter and more difficult to detect than conventional submarines, and they can stay beneath the surface for longer periods of time, Yuan said. That strengthens deterrence and "adds complication" for China's territorial claims in the South China Sea and elsewhere, Yuan said.
Go deeper