Biden, U.K. reveal plan to arm Australia with nuclear-powered subs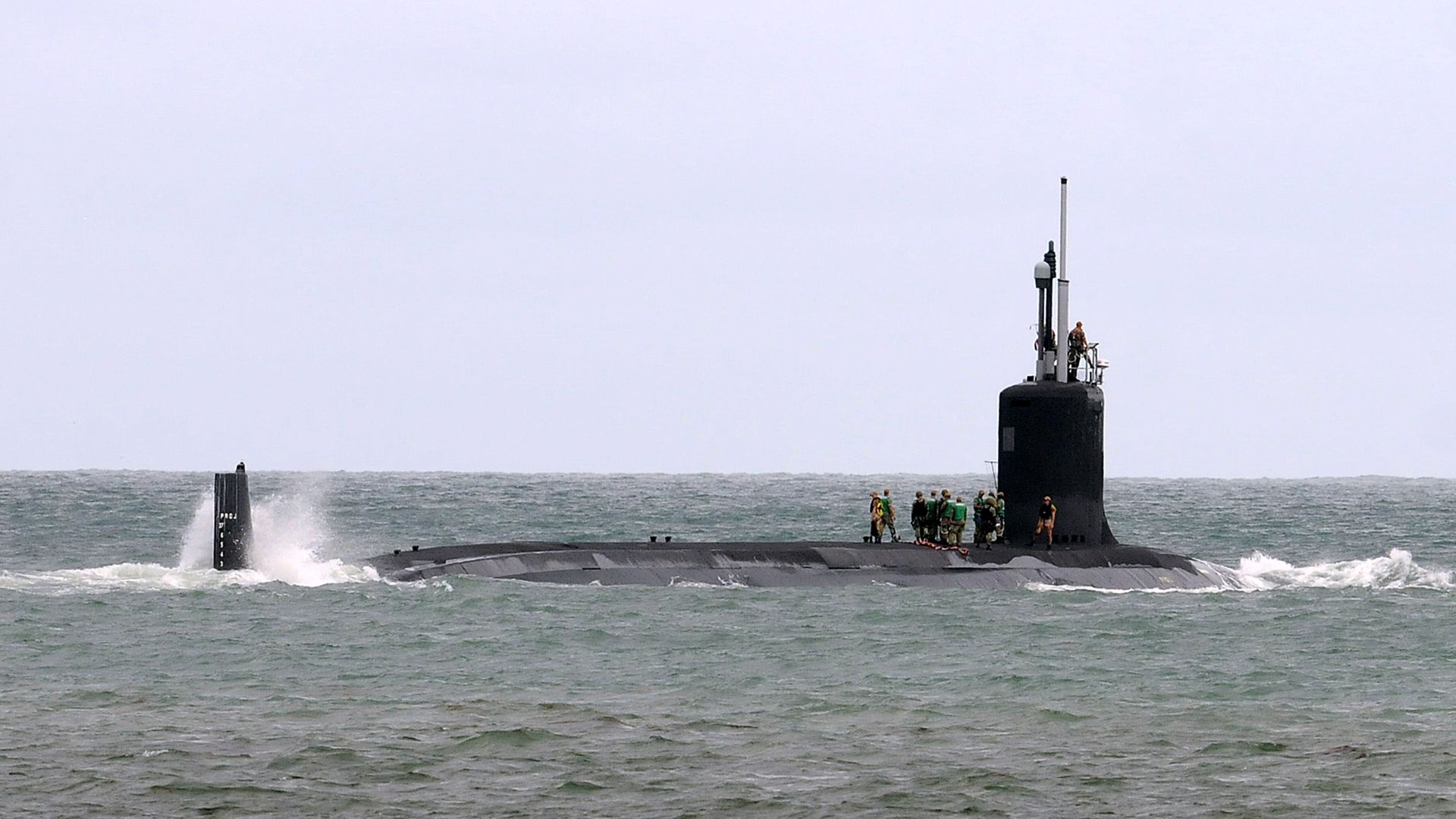 The White House on Monday unveiled details of a joint agreement with the U.K. and Australia to supply the latter nation with nuclear-powered submarines.
Why it matters: It's the first concrete step taken by the trilateral strategic partnership, known as AUKUS, that was announced in 2021 and seeks to counter China's influence across the Asia-Pacific region.
Zoom in: In a joint statement Monday, the three countries said the plan uses a phased approach that begins this year, with Australian military and civilian personnel embedding with the U.S and Royal Navy "to accelerate" training.
Then, starting in the early 2030s, the U.S. will sell Australia up to five Virginia-class nuclear-powered attack submarines, pending Congressional approval.
The agreement also calls for Australia and the U.K. to build a new class of nuclear-powered submarines based off a British design and technology from all three countries.
What they're saying: "Our plan elevates all three nations' industrial capacity to produce and sustain interoperable nuclear-powered submarines for decades to come, expands our individual and collective undersea presence in the Indo-Pacific, and contributes to global security and stability," the countries said in the statement.
"Our nations are committed to further trilateral collaboration that will strengthen our joint capabilities, enhance our information and technology sharing, and integrate our industrial bases and supply chains while strengthening the security regimes of each nation," per the statement.
This is the first time the U.S. is sharing nuclear technology for submarines in 65 years, per the New York Times.
Zoom out: China's Foreign Ministry spokesperson Mao Ning criticized the U.S., U.K., and Australia at a press briefing last Thursday, saying their cooperation "constitutes serious nuclear proliferation risks," exacerbated the arms race, and undermined stability in the Asia-Pacific region.
Australian Prime Minister Anthony Albanese last month praised the nuclear submarines being provided by the AUKUS pact as the "biggest leap in our defense capability in our history," Bloomberg reported.
Earlier Monday, British Prime Minister Rishi Sunak announced that the U.K. would boost defense spending by about $6 billion, some of which would go towards funding "the next phase of the AUKUS submarine programme."
Go deeper