Biden officials present a united front at top cyber conference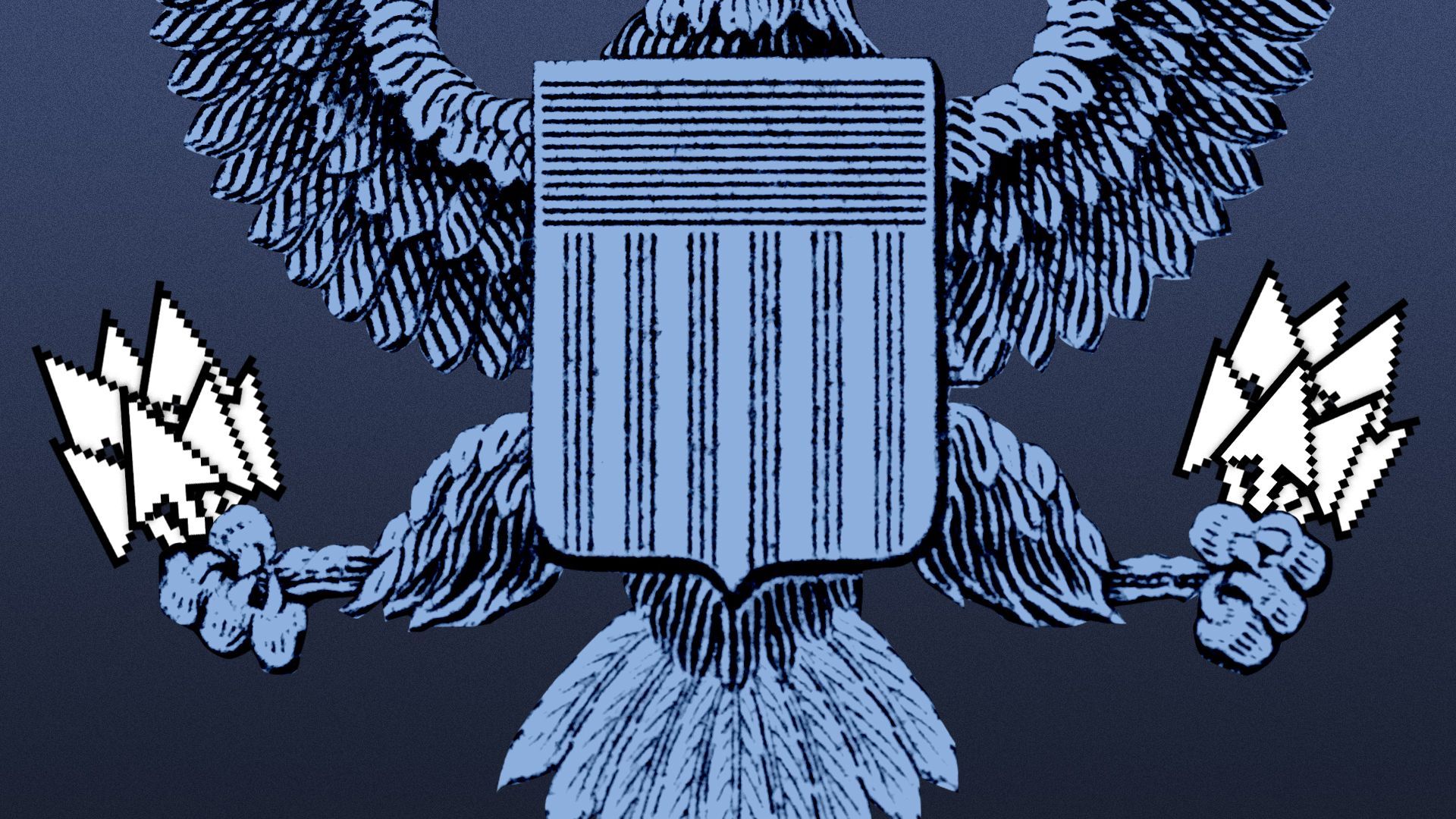 The Biden administration's cyber team arrived at the RSA Conference with — for the first time — a clear message about how each agency approaches the government's vast cyber mission.
Why it matters: That team hasn't felt so united in recent months, with reports of bickering between two top White House cyber officials, the recent departure of the first-ever national cyber director, and stories about disgruntlement inside the country's top cybersecurity agency.
But at RSA, officials brushed off those concerns and presented what could be the clearest picture yet of the Biden administration's new cyber offices and their responsibilities.
The big picture: Since President Joe Biden took office, his administration has created at least three new high-ranking cyber roles:
Between the lines: The creation of so many new cyber offices in such a short time — on top of the continued expansion of the Cybersecurity and Infrastructure Security Agency — caused confusion among policymakers, executives and their lobbyists about who they should turn to in the event of a major cyber incident.
What they're saying: "We're two grownups working in the White House on the same issue, and there's plenty to go around," acting national cyber director Kemba Walden told Axios about her relationship with Neuberger during a press roundtable at RSA.
"There's genuinely plenty of work to go around, and I'm just grateful that we have smart leaders that are thinking about this thoughtfully and who are passionate," she added.
Zoom in: Walden and her team weren't the only ones in San Francisco trying to clarify their role in the Biden administration's cyber vision this week.
CISA appeared on several panels and at events that established the agency as the clear intermediary between private companies and the U.S. government when attacks happen or new threat intelligence pops up.
Fick appeared on a panel that highlighted his office's facilitation role between U.S. entities and international allies on all cyber issues — including everything from cyber aid to Ukraine to standards-setting for 5G deployment.
Yes, but: It remains to be seen how sturdy these definitions will be in practice.
The White House's two cybersecurity offices have overlapped on some policymaking decisions, such as the creation of the national cyber strategy, as Bloomberg detailed.
An NSC spokesperson told Axios that Neuberger's position "coordinates across all departments and agencies, developing and implementing policy focused on defensive and offensive cyber and emerging technology."
Meanwhile, CISA, the NSA and State each coordinate with their international counterparts on various issues, from threat intelligence sharing to the establishment of secure-by-design principles.
Sign up for Axios' cybersecurity newsletter Codebook here
Go deeper