Axios What's Next
March 07, 2023
For all the hubbub about students using ChatGPT to do their homework for them, it's actually teachers who are flocking to the platform, Jennifer reports today.
Join Axios on International Women's Day tomorrow at 8am ET in Washington, D.C. for an event focused on the next steps to achieving greater gender equality — and the progress that's already been made. Register here to attend in person.
Today's newsletter is 950 words ... 4 minutes.
1 big thing: Teachers warm to ChatGPT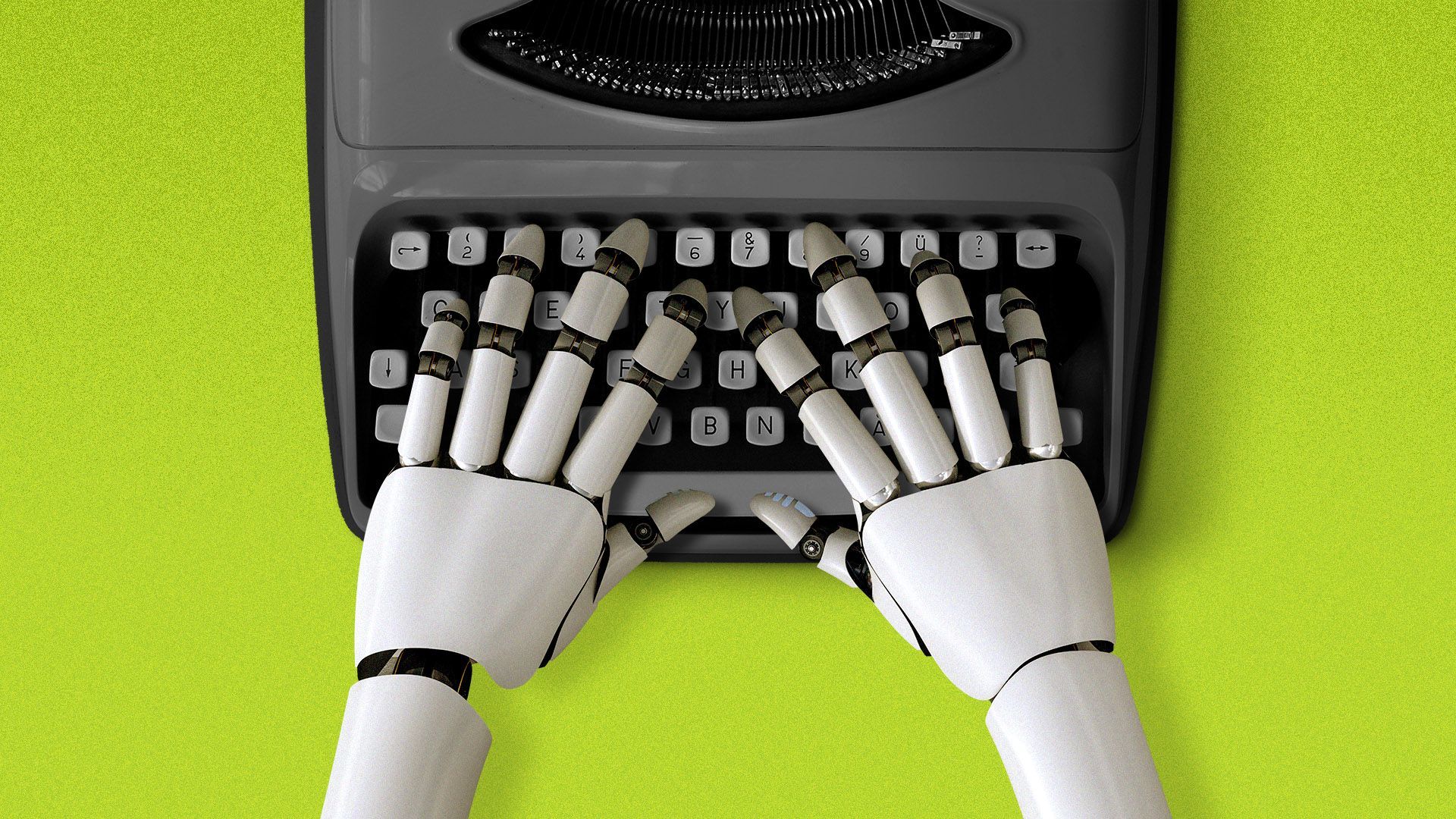 Teachers and students are using ChatGPT regularly and see it as a positive force in education, according to the first national survey of their attitudes toward the breakthrough generative AI platform, Jennifer A. Kingson reports.
Why it matters: Many school districts have banned ChatGPT, fearing rampant plagiarism — but attitudes among educators are changing rapidly.
Driving the news: The Feb. 2-7 survey of 1,000 teachers (grades K–12) and 1,000 students (ages 12–17) found high levels of adoption, with teachers relying on ChatGPT more heavily than students.
51% of teachers reported using ChatGPT, with higher usage among Black (69%) and Latino (69%) educators.
Teachers say they're using it for lesson planning (30%), coming up with creative ideas for classes (30%) and building background knowledge for lessons and classes (27%).
A third of students 12-17 say they've used ChatGPT for school (33%), including 47% of those 12–14.
The poll was commissioned by the nonprofit Walton Family Foundation and conducted by Impact Research.
By the numbers: 40% of teachers said they use ChatGPT weekly, and 10% said they use it almost every day.
Middle school and high school teachers were more likely to use it for lesson planning (38% and 35%, respectively), brainstorming (38% and 34%) and building background knowledge (31% and 34%) than pre-K and elementary school teachers.
Among the teenagers polled, 68% said ChatGPT could help them improve as students, and 75% said it could hasten their learning process.
88% of teachers and 79% of students who have used the tool said it had a positive impact.
Teachers who have not used ChatGPT were more likely to say it has had no impact (44%) than a negative one (10%).
What they're saying: "We are only at the very beginning of seeing how this can unlock learning," Romy Drucker, director of the K-12 Education Programs at the Walton Family Foundation, tells Axios.
"What we see in the data is that teachers need better tools and resources to meet this moment, and that's why they're among the earliest adopters of ChatGPT."
Zoom in: "We know that our most disadvantaged students are in need of the greatest attention," Drucker said when asked about the racial and ethnic disparities in ChatGPT usage among teachers.
"And so I see it as speaking to the creativity of diverse educators, finding ways to serve the diverse needs of students."
Yes, but: ChatGPT is very much a work in progress, and often spits out wrong or cockamamie answers.
For students inclined to cheat or cut corners, it makes it easy to gin up homework without breaking a sweat (though ChatGPT detection programs are ramping up to thwart dishonesty.)
ChatGPT doesn't provide the source materials from which it draws information.
What's next: "Both students and their teachers believe we should be finding ways to incorporate ChatGPT into education and use it to its full potential," Impact Research wrote in a memo.
When used properly, ChatGPT is no different from calculators or Wikipedia, Drucker said, citing earlier innovations that prompted shuddering from traditionalists about the corruption of proper schooling.
The bottom line: The ChatGPT genie is out of the bottle, whether educators like it or not.
2. 🗺️ From office space to living space
Nearly 2,500 new apartments are being built in Washington, D.C. as part of a sweeping effort to convert unused or underused office space into housing, Cuneyt Dil and Paige Hopkins report.
Why it matters: Cities nationwide are eyeing such conversions to revitalize their downtown cores in the work-from-home era while easing their overall housing crunch.
By the numbers: Nearly 400 converted units are currently under construction across D.C., with another 2,105 planned in upcoming projects, per an Axios tally.
The intrigue: Officials are planning a 20-year tax break for builders who commit to making 15% of their converted units affordable, as part of their goal to attract 15,000 new residents to downtown D.C.
Yes, but: There are barriers to converting offices; if an office building is half full with long-term leases, the building owner can't just kick out the tenants, for one.
3. 📊 Swanky offices lure workers back
Visits to Manhattan's swankiest offices are far outpacing those to less fancy digs, according to an innovative new data set from the Real Estate Board of New York (REBNY), Emily Peck reports.
Details: The new report looks at randomized cellphone location data to assess how many visits were made to 250 office buildings across midtown, midtown south and downtown Manhattan in 2019, 2021 and 2022.
Visits to offices graded "A+" are at 66.3% of 2019 levels, while those to "B" buildings are at just 53.6%.
What they're saying: Being at a prime location with great amenities "is going to give you at least a leg up in getting folks back to the office," says Keith DeCoster, director of market data and policy for REBNY.
Case in point: Occupants of SL Green's One Madison, a massive renovated office building in midtown south, will have access to an in-house catering service attached to celebrity chef Daniel Boulud — among a host of other amenities.
4. All aboard: Cascades route resumes full service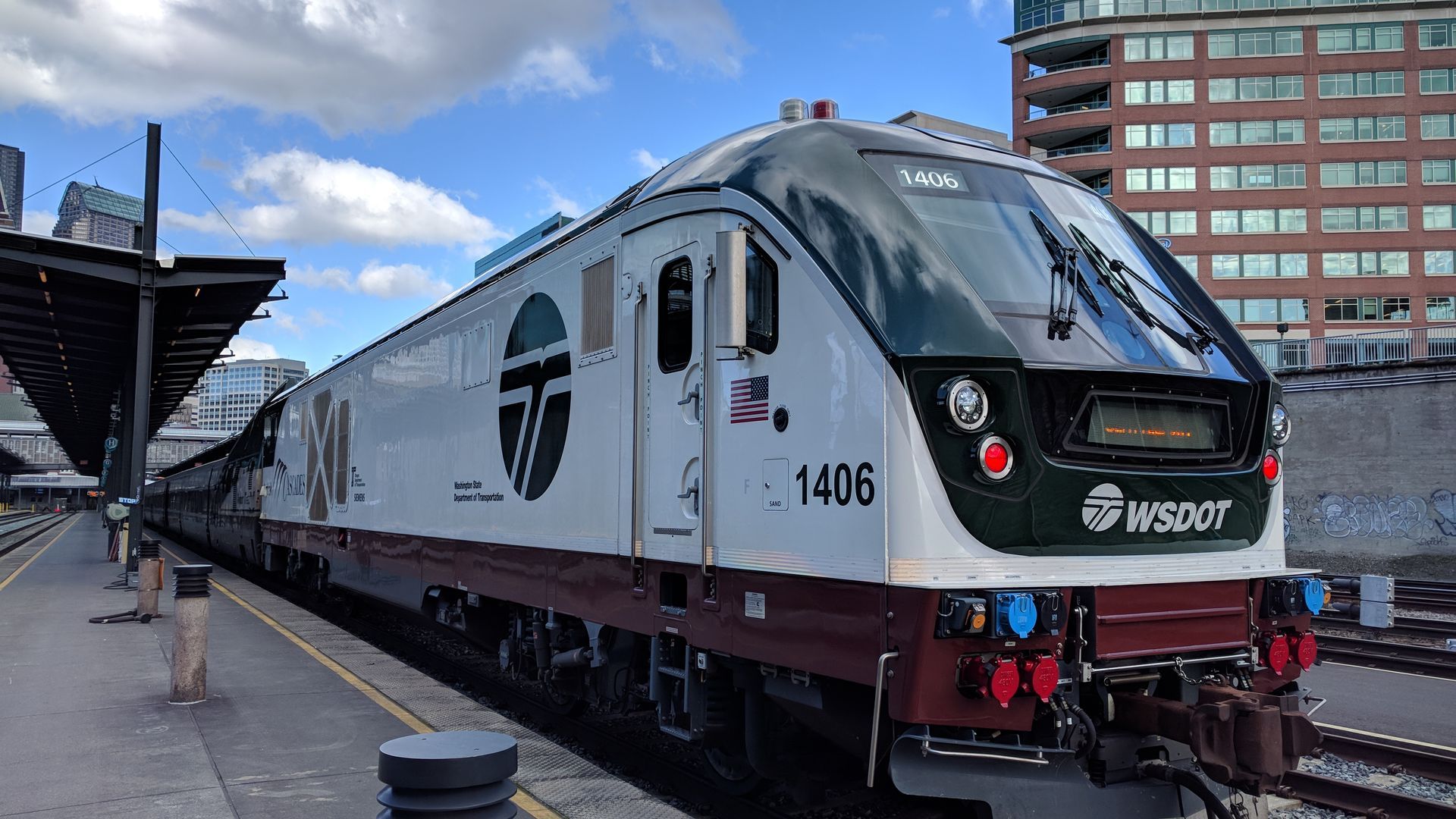 Amtrak has resumed service between Portland, Oregon, and Vancouver, British Columbia, on its popular (and gorgeous) Cascades route, Christine Clarridge reports.
Why it matters: It's the first resumption of direct service between those cities since cross-border runs were halted amid the COVID-19 pandemic.
It also raises the number of daily round trips between Seattle and Canada to four, fully restoring pre-pandemic Cascades service levels.
The Cascades route is one of Amtrak's most popular and scenic lines, running along the Pacific coast and featuring spectacular water and mountain views.
What's next: Amtrak's new train cars, called Airo, are set to first show up on the Cascades line sometime in 2026.
Big thanks to today's What's Next copy editor, Egan Millard.
Was this email forwarded to you? Get your daily dose of What's Next by signing up here for our free newsletter.