Teachers and students warm up to ChatGPT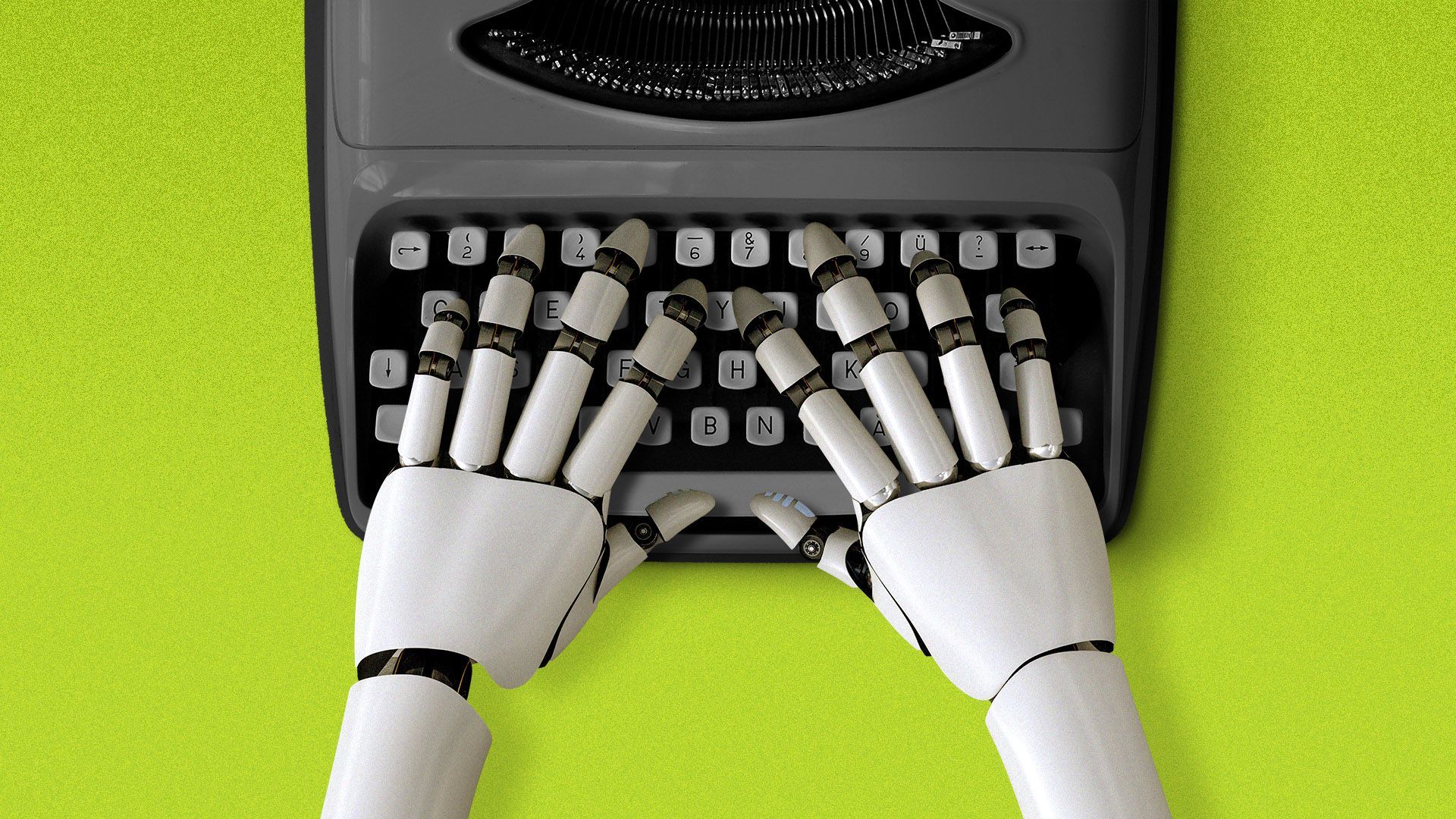 Teachers and students are using ChatGPT regularly and see it as a positive force in education, according to the first national survey of their attitudes toward the breakthrough generative AI platform.
Why it matters: Many school districts have banned ChatGPT, fearing rampant plagiarism — but attitudes among educators are changing rapidly.
Driving the news: The Feb. 2–7 survey of 1,000 teachers (grades K–12) and 1,000 students (ages 12–17) found high levels of adoption, with teachers relying on ChatGPT more heavily than students.
51% of teachers reported using ChatGPT, with higher usage among Black (69%) and Latino (69%) educators.
Teachers say they're using it for lesson planning (30%), coming up with creative ideas for classes (30%) and building background knowledge for lessons and classes (27%).
A third of students 12–17 say they've used ChatGPT for school (33%), including 47% of those 12–14.
The poll was commissioned by the nonprofit Walton Family Foundation and conducted by Impact Research.
By the numbers: 40% of teachers said they use ChatGPT weekly, and 10% said they use it almost every day.
Middle school and high school teachers were more likely to use it for lesson planning (38% and 35%, respectively), brainstorming (38% and 34%) and building background knowledge (31% and 34%) than pre-K and elementary school teachers.
Among the teenagers polled, 68% said ChatGPT could help them improve as students and 75% said it could hasten their learning process.
88% of teachers and 79% of students who have used the tool said it had a positive impact.
Teachers who have not used ChatGPT were more likely to say it has had no impact (44%) than a negative one (10%).
Of note: The survey didn't break down what subjects the teachers taught.
What they're saying: "We are only at the very beginning of seeing how this can unlock learning," Romy Drucker, director of the K-12 Education Program at the Walton Family Foundation, tells Axios.
"Pandemic learning loss has created an urgent need to think about solutions and approaches to strengthen teaching and learning for students."
"What we see in the data is that teachers need better tools and resources to meet this moment, and that's why they're among the earliest adopters of ChatGPT."
Zoom in: "We know that our most disadvantaged students are in need of the greatest attention in this moment," Drucker said when asked about the racial and ethnic disparities in ChatGPT usage among teachers.
"And so I see it as speaking to the creativity of diverse educators, finding ways to serve the diverse needs of students."
Yes, but: ChatGPT is very much a work in progress, and often spits out wrong or cockamamie answers.
For students inclined to cheat or cut corners, it makes it easy to gin up homework without breaking a sweat (though ChatGPT detection programs are ramping up to thwart dishonesty.)
ChatGPT doesn't provide the source materials from which it draws information.
What's next: "Both students and their teachers believe we should be finding ways to incorporate ChatGPT into education and use it to its full potential," Impact Research wrote in a memo.
When used properly, ChatGPT is no different from calculators or Wikipedia, Drucker said, citing earlier innovations that prompted shuddering from traditionalists about the corruption of proper schooling.
The bottom line: The ChatGPT genie is out of the bottle, whether educators like it or not.
Go deeper