Friend or foe? Teachers debate ChatGPT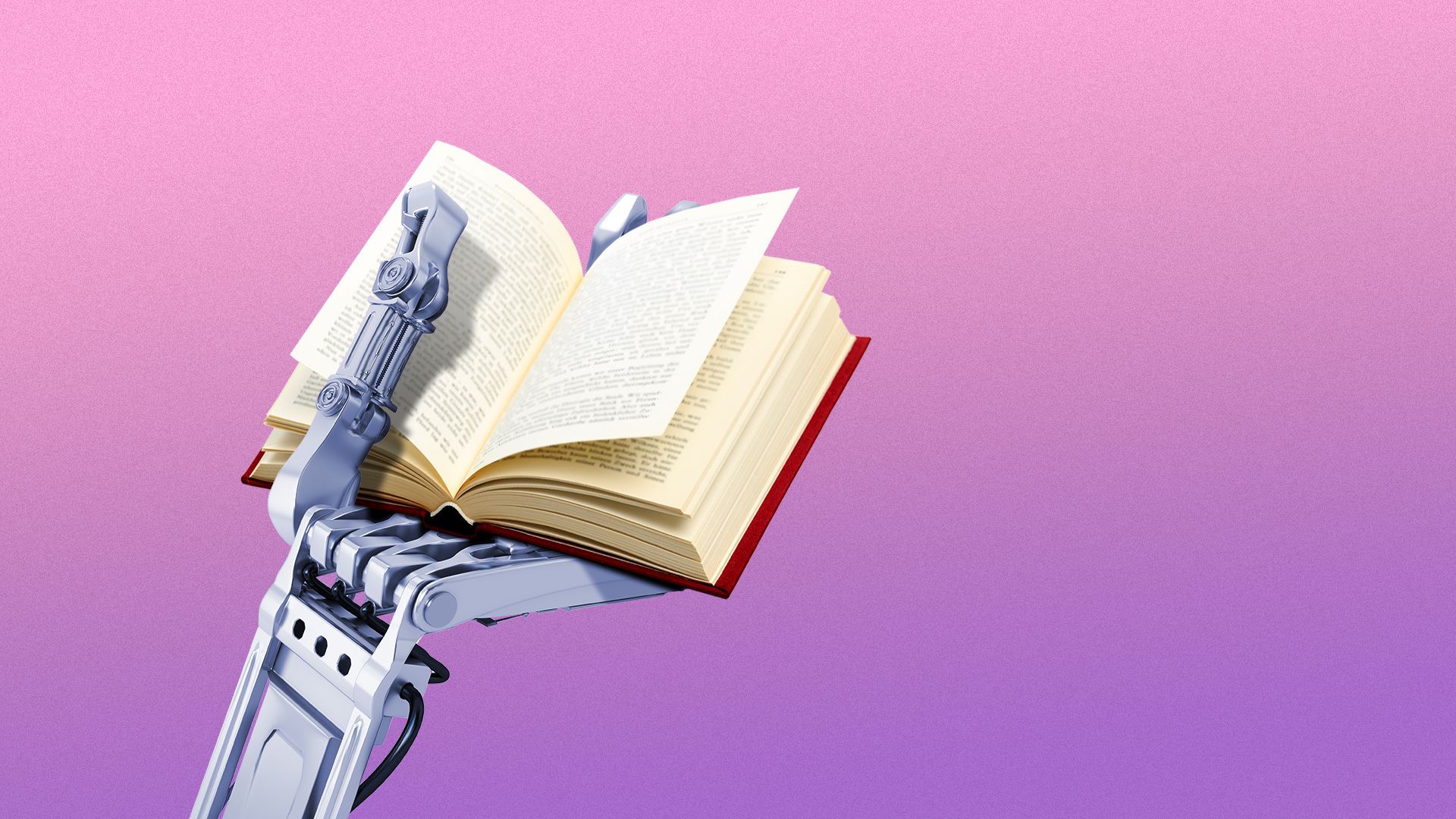 ChatGPT, the new artificial intelligence tool that can write remarkably cogent essays on any topic based on simple prompts, is sparking intense debates among educators about the nature and purpose of modern teaching methods — and how to sniff out plagiarists.
Why it matters: Some teachers foresee "a flood of cheating," while others envision a big opportunity to improve — and modernize — how writing is taught.
Driving the news: Several school districts have blocked the chatbot from their systems, but critics say such bans are shortsighted and ineffective.
"Kids will always find ways to take shortcuts around hard work," says Philip Vinogradov, director of innovation at Merion Mercy Academy, a private high school near Philadelphia.
From calculators and CliffsNotes to Google Translate, Grammarly and Photomath, teachers have always had to stay one step ahead of students, he notes.
Catch up quick: ChatGPT was released for free public use in November by research firm OpenAI, delivering an early holiday gift to tech-savvy students in need of, say, a pre-vacation essay about "Macbeth."
The nation's largest school district — New York City — swiftly blocked access to ChatGPT on city-owned laptops and networks (though teachers and students can presumably get it on their own devices).
A Princeton student wrote an app, GPTZero, to detect if something was written by ChatGPT.
OpenAI may add a watermarking system to flag plagiarism.
What's happening: Teachers have been holding meetings and comparing notes about the tool's ramifications and possible responses.
Suggestions have included requiring students to handwrite their essays, like in the days of yore.
Some schools are bolstering their honor codes, or doubling down on "authenticity pledges" students must sign before submitting work.
The intrigue: Some teachers are experimenting with ways to use ChatGPT in the classroom, either to explore the nature of "good" writing or to create linguistic scaffolding that students can build on.
Brett Vogelsinger, who teaches 9th grade English in Doylestown, Pennsylvania, invited his students to use ChatGPT as an aid — not a substitute — for writing an essay about "To Kill a Mockingbird."
Only four took him up on it, and two dropped out, saying ChatGPT's responses weren't "long enough or deep enough or interesting enough," Vogelsinger said.
For the others, it did "a good job of pointing out what parts of the text they should be thinking of."
With ChatGPT, students have "this little AI friend who is going to bat around ideas with them — that's how I look at it," Vogelsinger told Axios.
What they're saying: Students and teachers "will come to use this technology to augment the writing process, not replace it," Marc Watkins, a lecturer at the University of Mississippi, wrote for Inside Higher Ed.
"It is crucial for us to teach our students about these models, how to use them ethically and what it will mean for their writing process."
The other side: Others worry it's "the end of high-school English," per the headline on an Atlantic essay from teacher Daniel Herman.
"The arrival of OpenAI's ChatGPT ... may signal the end of writing assignments altogether — and maybe even the end of writing as a gatekeeper, a metric for intelligence, a teachable skill," Herman wrote.
Reality check: The writing produced by ChatGPT is formulaic, and the content is often inaccurate.
It doesn't include citations or sources, and it's programmed to exclude anything that happened after 2021.
Yes, but: "It's a lot better than the writing of some of our kids," Vinogradov told Axios.
The bottom line: Students who use ChatGPT to slack off do so at their own peril — but there's educational potential here too.
"It's a mistake to be relying on it for anything important right now," tweeted Sam Altman, CEO of OpenAI.
Go deeper