Axios Sneak Peek
January 12, 2021
Welcome back to Sneak Peek, anchored by Alayna Treene, Hans Nichols and Kadia Goba.
🚨Breaking: Sen. Joe Manchin, a moderate Democrat, tells Fox News that impeachment would be "ill-advised."
Today's newsletter — edited by Glen Johnson — is 1,272 words, a 5-minute read.
1 big thing: Scoop... Trump blames Antifa for riot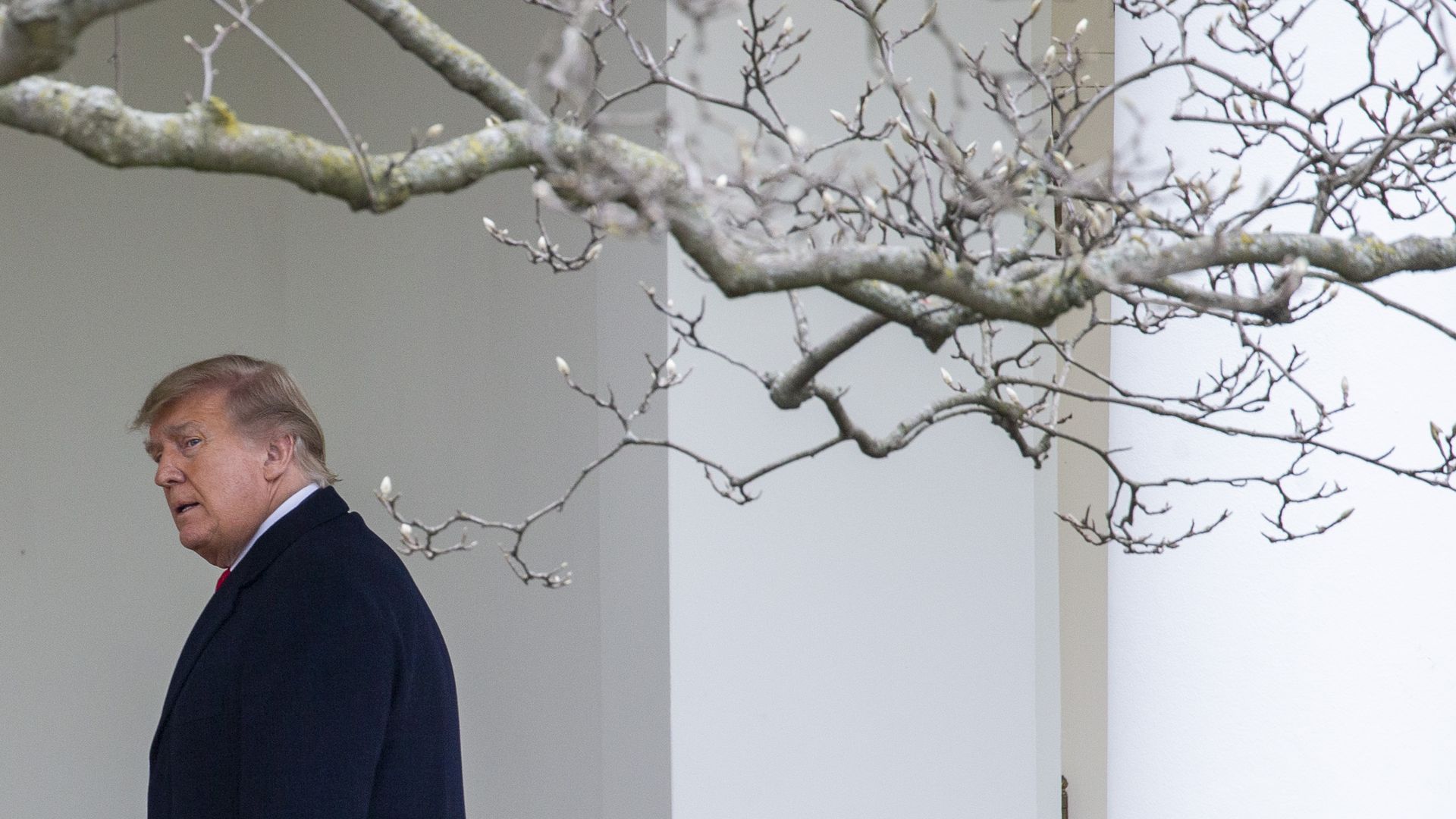 President Trump today privately — and falsely — blamed "Antifa people" for storming the Capitol, even though clear video and documentary evidence exists showing the rioters were overwhelmingly Trump supporters, Axios' Jonathan Swan reports.
Why it matters: Despite facing an impeachment vote for an assault he helped incite, the outgoing president is still sticking with his tried-and-true playbook of deflecting and reaching for conspiracies.
Behind the scenes: In a tense, 30-minute-plus phone call this morning with House Minority Leader Kevin McCarthy, Trump trotted out the Antifa line.
McCarthy would have none of it, telling the president: "It's not Antifa, it's MAGA. I know. I was there," according to a White House official and another source familiar with the call.
The White House official said the call was tense and aggressive at times, with Trump ranting about election fraud and an exasperated McCarthy cutting in to say, "Stop it. It's over. The election is over."
McCarthy, who is facing major blowback for his role in encouraging dissent over the election outcome, went further:
He told Trump he should call Joe Biden, meet with the president-elect and follow tradition and leave a welcome letter in the Resolute Desk for his successor.
The president told him he hadn't decided whether to do so for Biden.
A White House spokesperson did not immediately respond to a request for comment.
Go deeper: McCarthy: "Undisputedly" no evidence Antifa participated in deadly Capitol siege
[UNSUPPORTED BLOCK TYPE: header-one]
2. McCarthy's fight for survival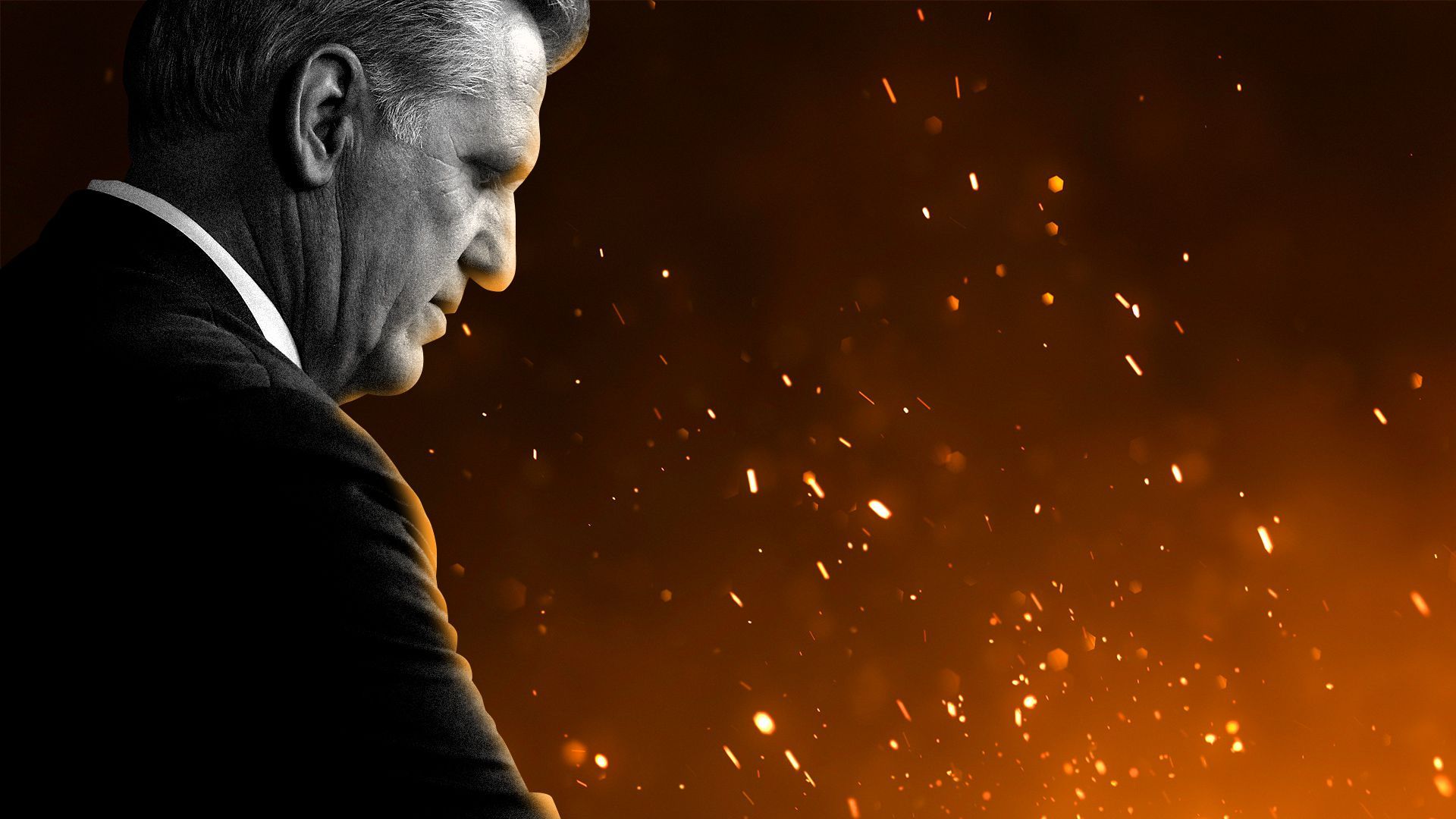 His admonition of Trump notwithstanding, McCarthy is under siege, raising challenges to his best-laid plans for becoming House speaker, Axios' Alayna Treene reports.
Why it matters: The California Republican had been ready to vault out of the minority at the 2022 midterms. But now he finds his fundraising challenged, his links to Trump toxic and a tricky impeachment environment to navigate.
While some in the House Republican caucus broke ranks with the president following his incitement of the riot, that's no easy feat for McCarthy.
He, more than any other Republican leader, has personally tied himself to Donald Trump during the past four years.
A huge part of his success as House minority leader has been because Trump — who has dotingly referred to him as "my Kevin" — and his base have had his back.
What we're hearing: McCarthy and his team are worried because the sprint to the midterms begins now. Nonetheless, they think they have enough time to reset their image and get the party and its funding streams back on track.
His goal is to work on uniting the separate factions and reframe the narrative. Corporations operate on the "show-me, not tell-me" policy, one aide said, and McCarthy can restore the money spigot with results.
3. Corporate funding cuts alarm Senate campaigners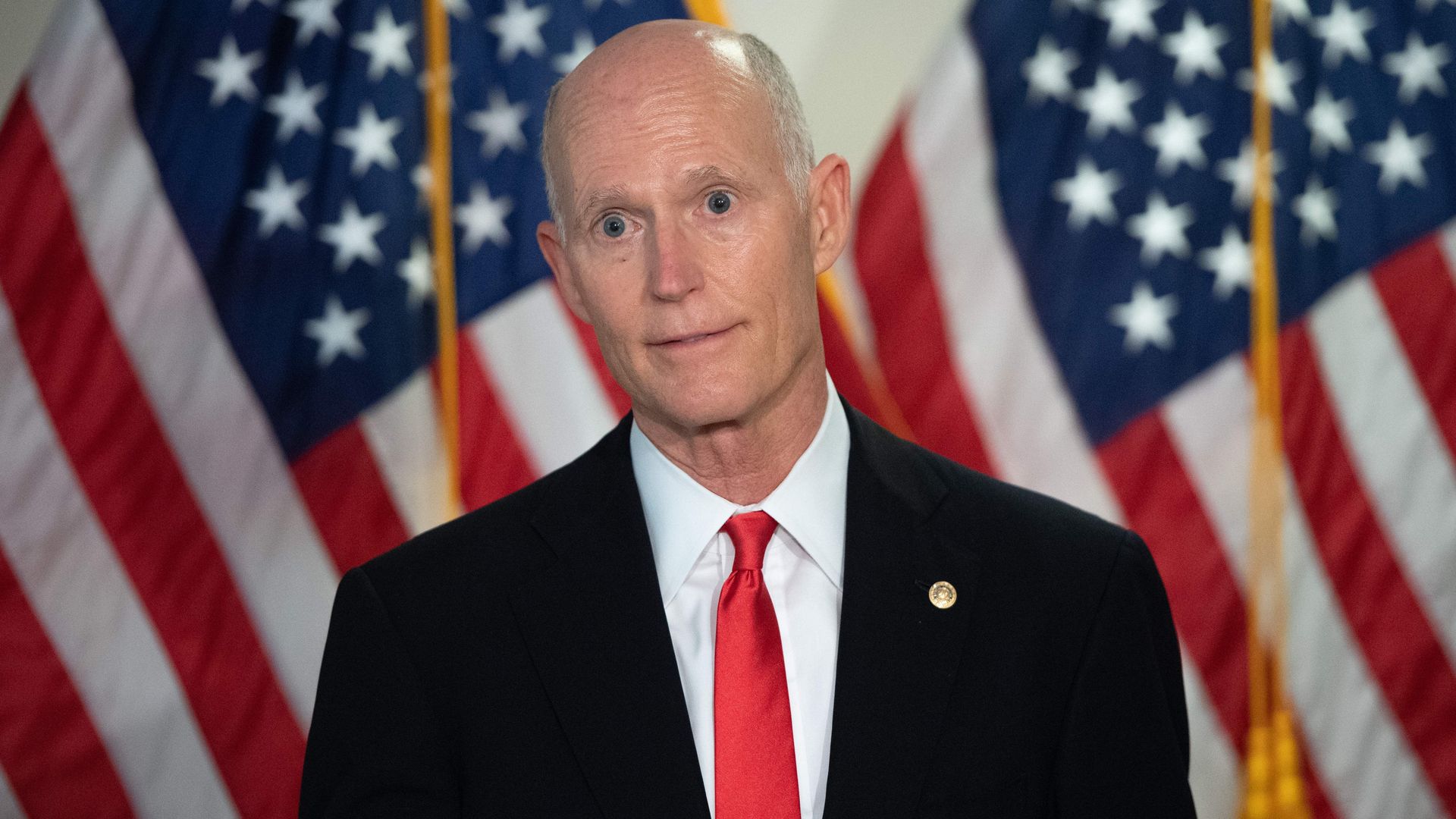 While Team McCarthy is confident he can raise money for House Republicans, it's a different story among those working vital Senate races.
In a tweet tonight, Maggie Haberman wrote: "Very real concern among Rs working on Senate races that Rick Scott, who backed the objections to the PA results, won't now be able to raise money as NRSC chair as companies balk at giving to Rs who took that move."
A list of the party's corporate critics:
Comcast said it was suspending political contributions to elected officials who voted to object to the certification of Electoral College votes.
Verizon also said it was suspending political contributions to lawmakers who voted in favor of objecting to the election results.
AT&T's Federal PAC board decided to suspend contributions to members of Congress who voted to object to the certification of Electoral College votes.
Marriott International said the hotel giant will pause donations "to those who voted against certification of the election."
Blue Cross Blue Shield Association said it will suspend contributions to "lawmakers who voted to undermine our democracy" by challenging Electoral College results.
Dow, the chemical giant, told Bloomberg it will not donate to lawmakers who voted to object to the certification for one election cycle — two years for those in the House and six years for senators.
Airbnb said its PAC will withhold donations to lawmakers "who voted against the certification of the presidential election results."
4. Impeachment vote will shuffle both parties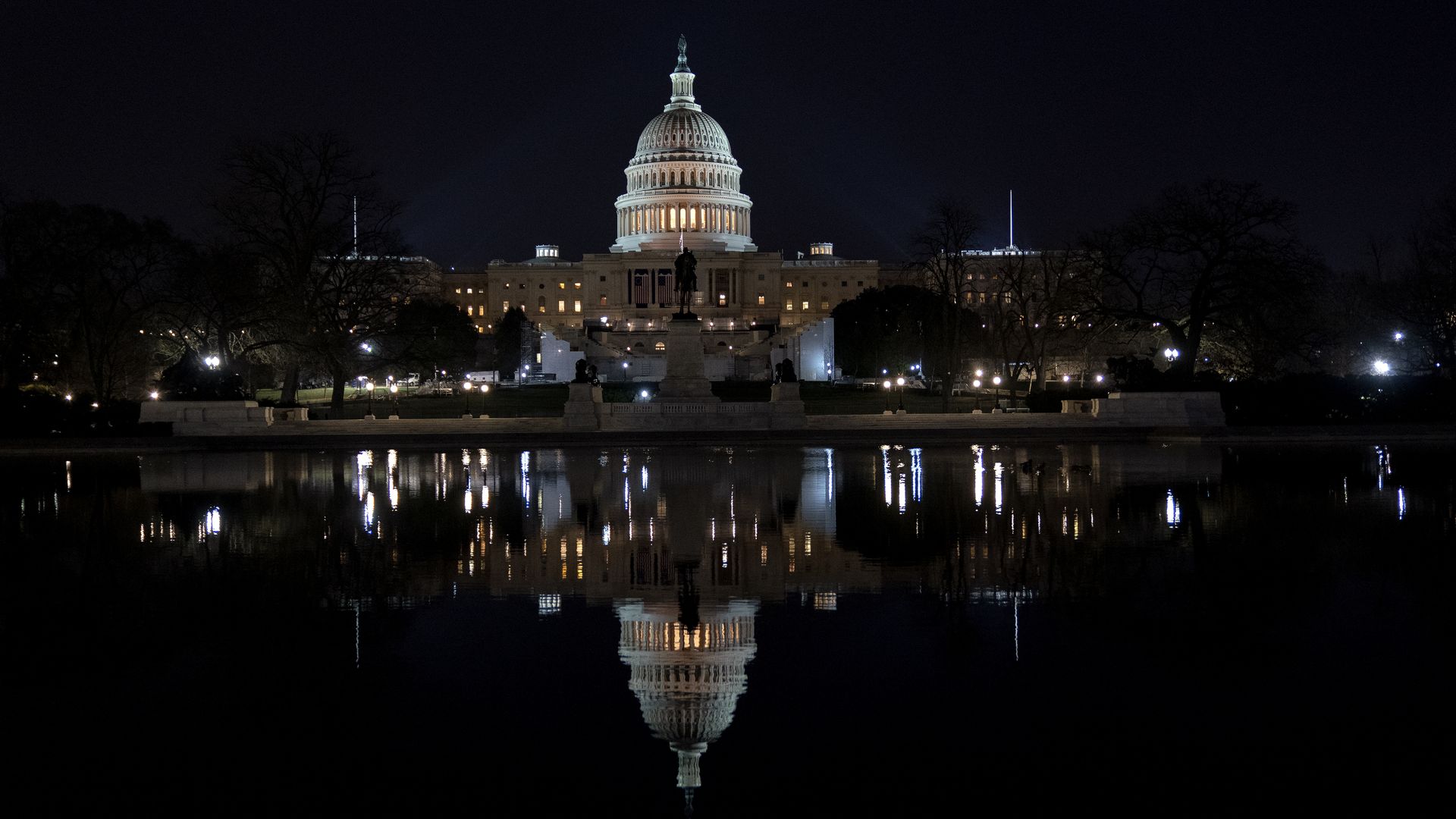 The expectation House Republicans will reject a plan to use the 25th Amendment to oust President Trump on Tuesday is shuffling Democrats and Republicans on the impeachment vote to follow, Axios' Kadia Goba, Alexi McCammond and Alayna Treene report.
Why it matters: House Democrats are split between those who want to deliver an impeachment resolution immediately and those who want to withhold it to allow other Senate business to proceed. A sizable number of Republicans may also vote to impeach after last week's pro-Trump assault on the Capitol.
Progressives are not happy with the discussion on waiting.
One aide told Lexi a delay ignores the pressing need to limit the damage Trump can cause during his final days and lessen pressure on Senate Republicans over time.
There is some precedent to impeach and convict government officials after they've left office but never has a sitting president been impeached twice, let alone after he is no longer in power.
William Belknap, a war secretary in President Ulysses Grant's administration, resigned in 1876 and Congress later voted to impeach him. He was acquitted following a trial.
Editor's note: This article has been corrected to reflect that Belknap was acquitted after he resigned.
5. Epoch Times revenue soared on Trump conspiracies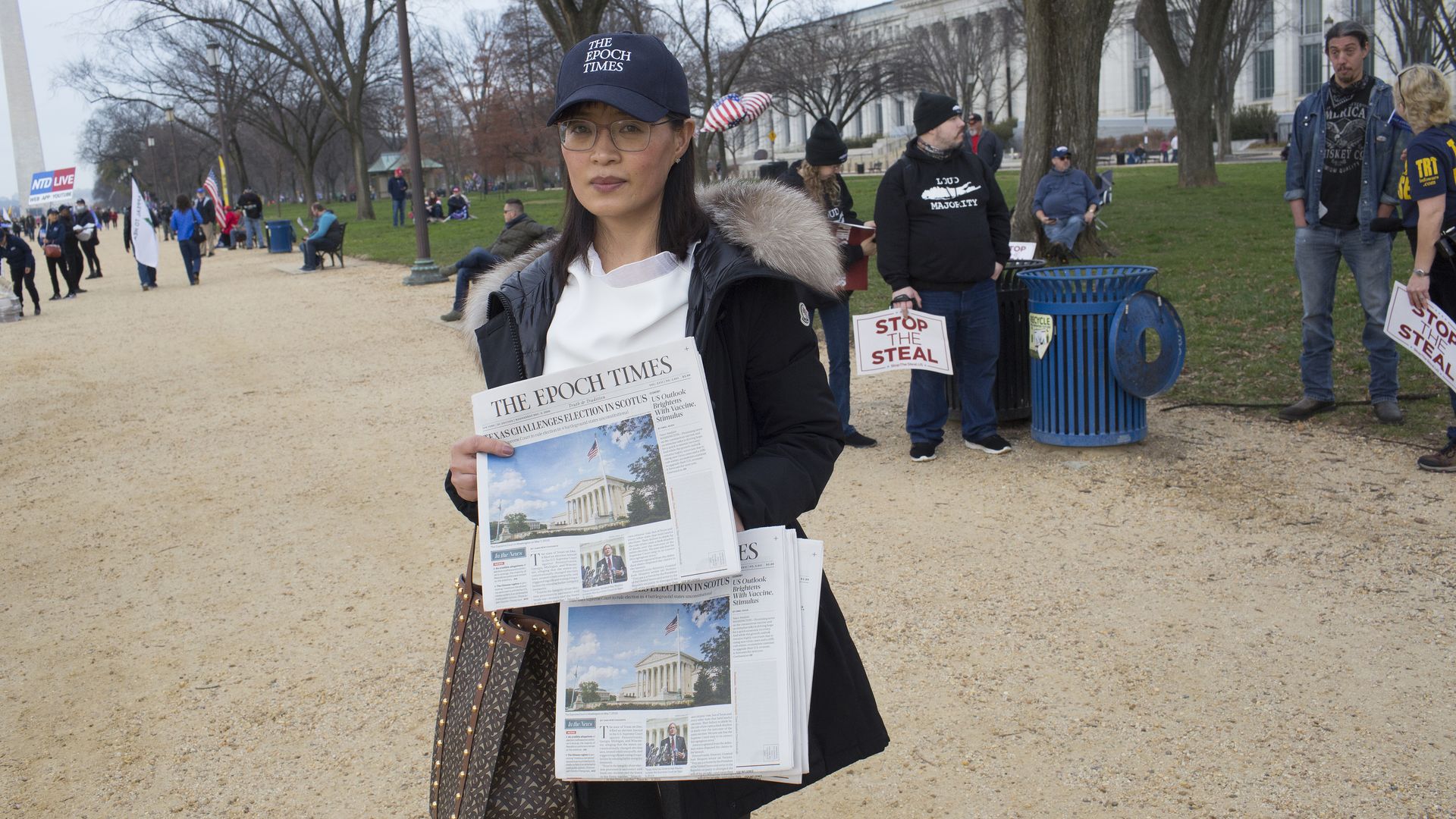 The publisher of The Epoch Times, a stridently pro-Trump publication with a flair for conspiracy theories and links to Chinese dissidents, nearly quadrupled its revenue during the first three years of the administration, Lachlan Markay writes in his debut piece for Axios.
Why it matters: The nonprofit Epoch Times Association's 2019 revenue of $15.5 million, up from $3.9 million in 2016, shows how lucrative news coverage catering to the president's most fervent supporters could be — and will likely remain even after he leaves office.
Founded in 2000, The Epoch Times has ties to members of the Falun Gong, a Chinese religious movement that's been persecuted by the country's ruling Communist Party.
In its annual tax filings with the IRS, the Epoch Times Association says its "purposes are inspired by the founders' personal experiences in Communist China and their efforts to bring honest, uncensored news despite oppression and violence."
6. ⏳ Data: 60-year House span
Newly sworn in Rep. Madison Cawthorn, at 25 the minimum age to serve in the House of Representatives, is the first member to be born in the 1990s.
7. Capitol assault costs more public freedoms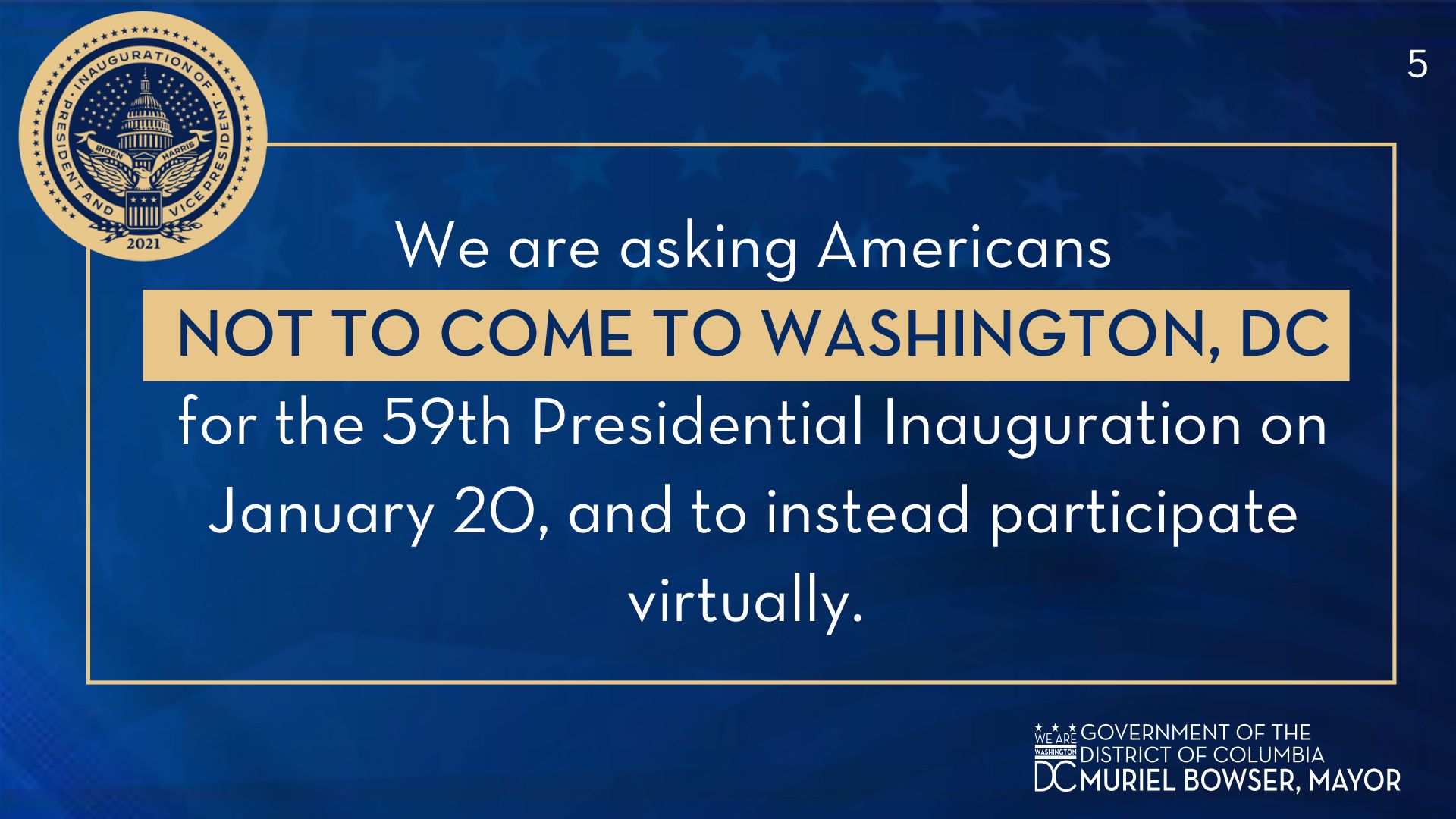 Last week's siege is turning the nation's capital into Fortress Washington, Axios' Glen Johnson reports.
Why it matters: In the aftermath of Capitol assault, security has been heightened throughout D.C., prompting the question: Will the loss of freedoms be temporary or permanent? It's also sparked rage that prior defenses proved so porous.
National Park Service authorities announced today they have closed the Washington Monument through Biden's inauguration.
The Washington Post reported up to 15,000 National Guard troops could be sent to the city to ensure security for the event.
Mayor Muriel Bowser asked President Trump to issue a pre-emergency declaration, releasing extra security funding. He later agreed. She also asked tourists to stay away from the city.
Groups of U.S. Park Police officers are already patrolling the Lincoln Memorial. Barriers are spread at the foot of the steps where Martin Luther King Jr. once spoke, with a gap for pedestrians that can be closed at a moment's notice.
Security fencing now surrounds the Capitol, and National Guard troops are stationed on the perimeter. The fence will remain for 30 days.
Crews have reinstalled plywood on offices and storefronts throughout downtown after removing it following Election Day.
8. Information gap fuels insider attack fears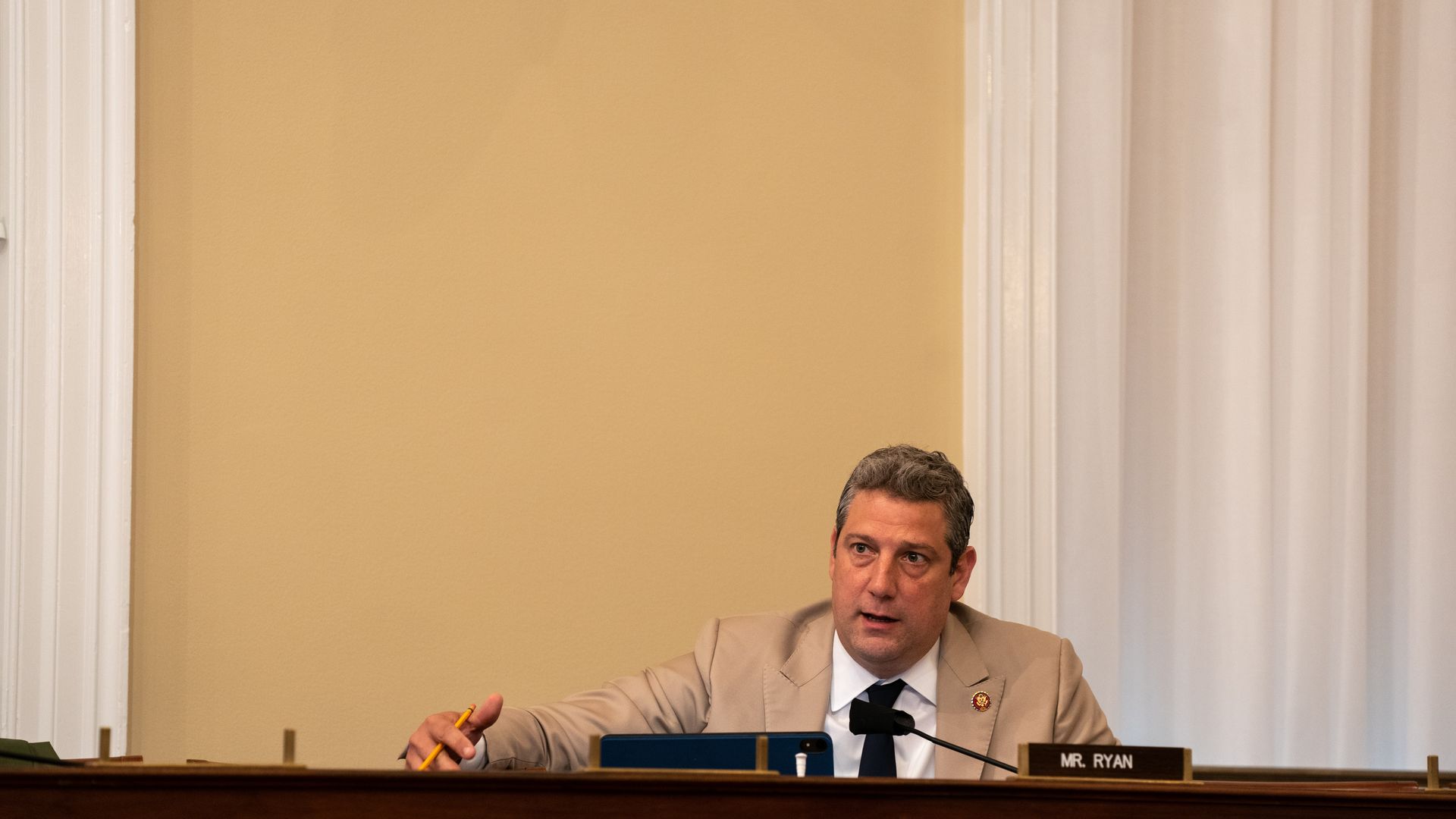 An information gap following the Capitol assault has fueled fears among members of Congress that it was an inside job involving the Capitol Police, Axios' Alexi McCammond writes.
Why it matters: The mass resignations by the Capitol Police chief and Senate and House sergeant-at-arms, coupled with few briefings by federal officials like the FBI, have left important questions unanswered and a lone Democratic congressman from Ohio trying to fill in the gaps.
Rep. Tim Ryan, chairman of a House Appropriations subcommittee overseeing the Capitol Police, has held three virtual briefings to update reporters.
On Monday, he shared the shocking news that two Capitol Police officers had been suspended and 10–15 were under investigation for their behavior during the riot.
"One was the selfie officer, and another was an officer who put a MAGA hat on and started directing people around," Ryan said.
There hasn't been an official briefing or press conference from the Capitol Police since the attack.
9. Pic du jour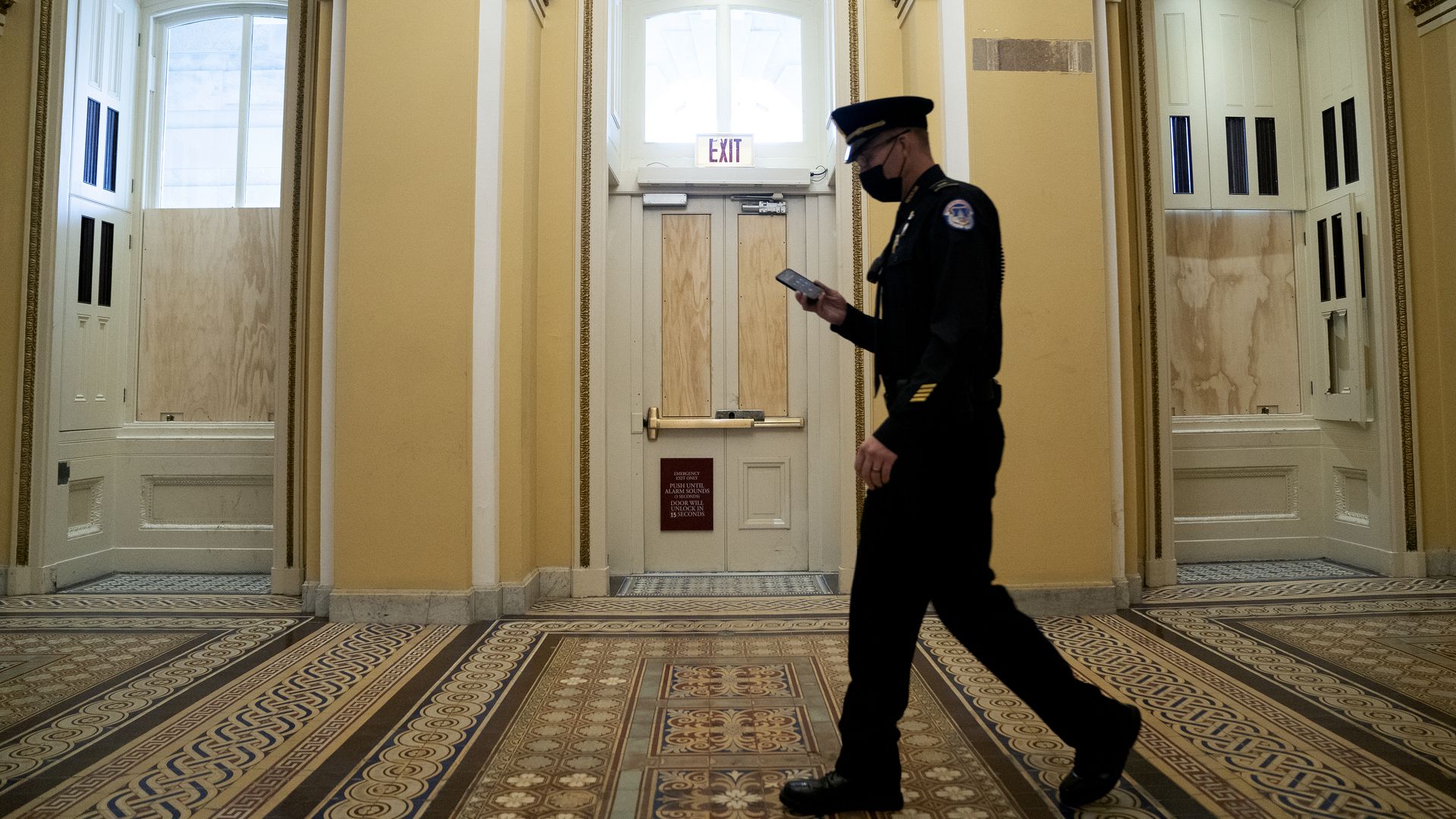 A Capitol Police officer walks past boarded-up windows in the building today.
🎉 Thanks for reading. If you haven't signed up for Sneak or other Axios newsletters, you can through this link.