Axios Media Trends
January 11, 2022
Today's Media Trends is 1,483 words, a 6-minute read. Sign up here.
Situational awareness: Three women were named CEOs of major media companies yesterday, adding to a broader trend of women assuming top business and editorial roles at news companies in the past year. Full list.
1 big thing: Bull market for media elites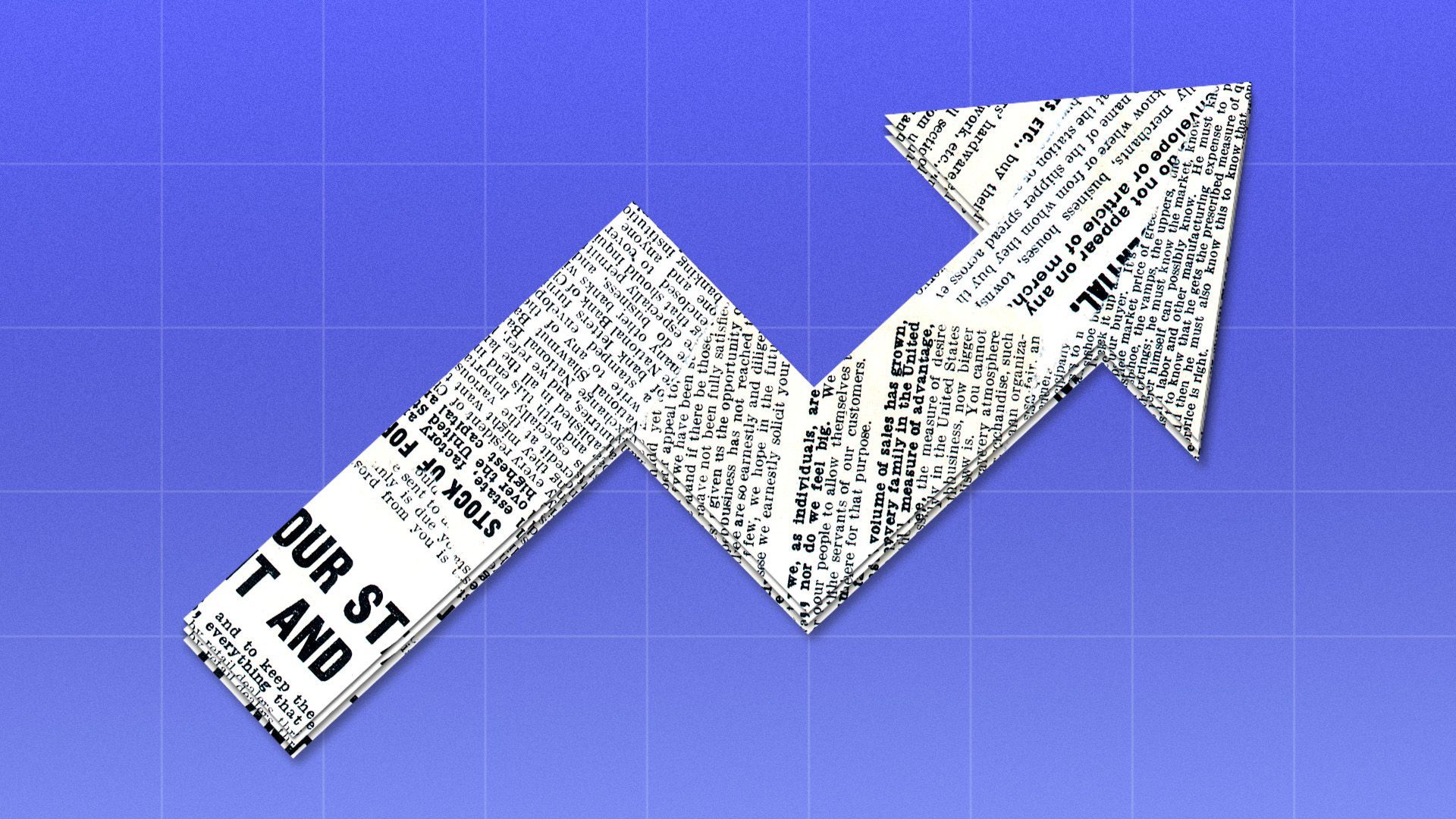 It's a bull market for media companies targeting high-end readers, with Justin Smith and Ben Smith joining the likes of Puck, Air Mail, The Information, Axios, Punchbowl News, and others targeting influential, wealthy individuals with new digital publications.
Why it matters: "In this commercial environment, quality is being supported by paying audiences," said Rodney Benson, chair of NYU's Department of Media, Culture, and Communication.
"That's how the business model works in a capitalistic system," said Kathleen Hall Jamieson, director of the Annenberg Public Policy Center and founder of Factcheck.org.
"The problem is that we can't have so much behind paywalls, that the public can't afford to break through," she said.
"It's not just a subscription problem," argues Benson. "Advertising-supported free media also don't pay much attention to marginalized, poor audiences."
What to watch: Experts argue more taxpayer-funded public media is a possible response to this growing trend.
A growing trend of dropping paywalls during critical news events, like the onset of the pandemic, or offering some free content via social media marketing provides some optimism.
The bottom line: "Literate and affluent people will be well served in the emerging economy for news," said Jay Rosen, journalism professor at New York University.
"We know this. Just as we know that the rulers of empires will be kept well informed. What we don't know is whether democratic publics will have quality news and information that wins their attention and fits their budget."
2. Scoop: Investor in The Athletic blasts company for sale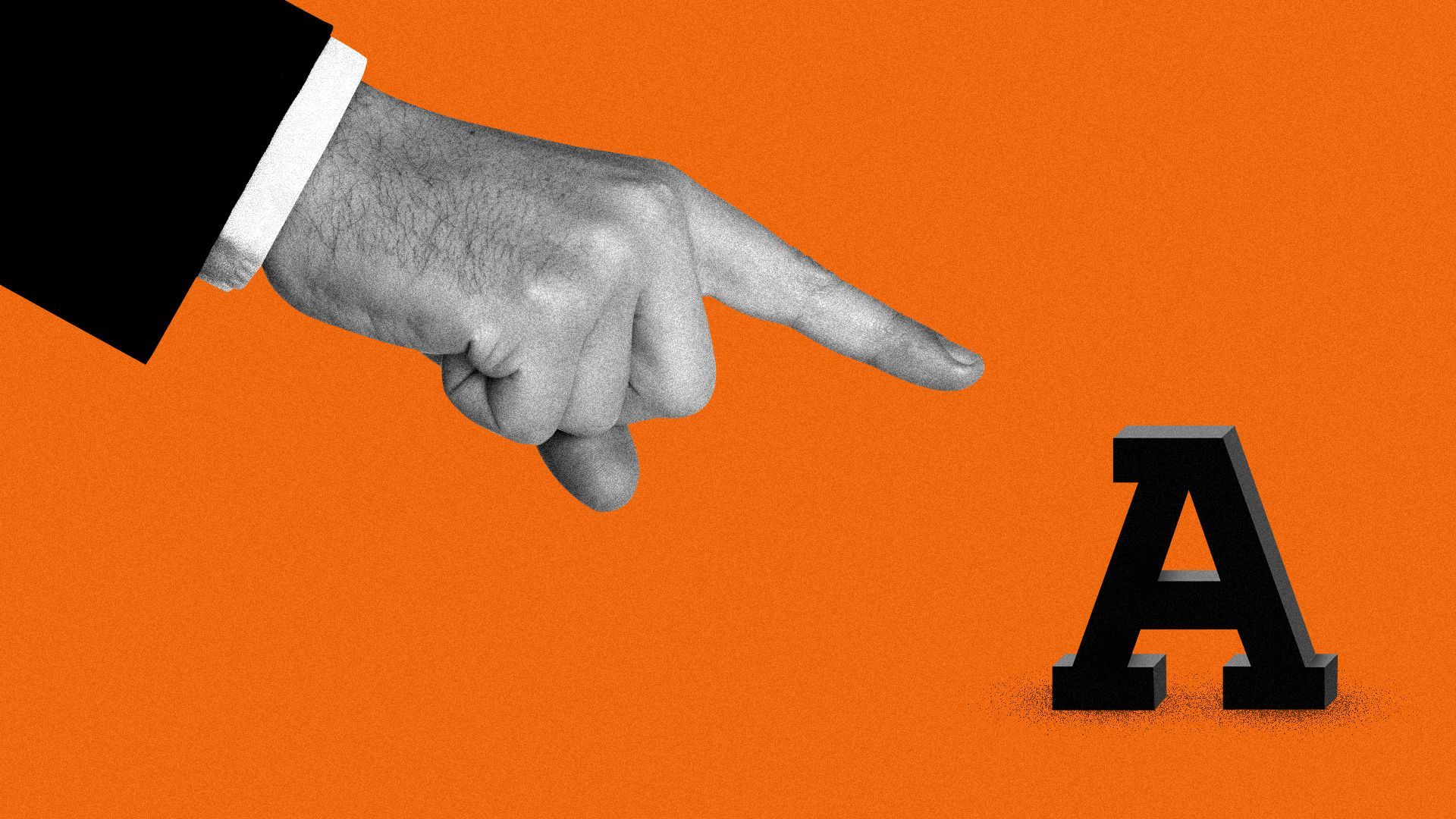 A venture capital investor in The Athletic is criticizing the company for its $550 million sale to The New York Times, saying the media upstart was "gun shy and on defense post-Covid."
Why it matters: This is a reminder that there can be downsides to raising venture capital at high valuations, Axios' Dan Primack and I write.
Backstory: Powerhouse Capital's co-founders first invested in The Athletic in 2018, as part of a Series B round at an $80 million post-money valuation. But that was while they were leading a predecessor firm. Powerhouse came in on the Series C and Series D rounds, the latter of which was done in early 2020 at a $530 million post-money valuation.
That final investment basically broke even, as a source tells Axios that the sale price is just four cents per share higher than the Series D price.
Those that front-loaded their investments in earlier rounds will have better outcomes.
Early investors tell Axios they are happy with the outcome.
What they're saying: Axios obtained a letter Powerhouse sent to its limited partners, which argues that The Athletic sold too early. It reads, in part:
"The Management team opted for this all-cash acquisition at the last round's valuation rather than take on more capital to push forward with some of the international and other initiatives (sports betting, increased podcasting, more sports like F1) ... While we believe that there is still more value to unlock for The Athletic platform, it now appears that the NY Times gets to build on that foundation."
Another venture capital investor in The Athletic says that he wouldn't have "taken a potshot at management like that" in a written correspondence, but that he largely agrees with the diagnosis.
He adds that an alternative option would have been to seek out new money, either equity or debt, in order to get profitable so that growth could become self-funded. Once management began engaging in deal talks, however — first with Axios and SPACs, and later with the N.Y. Times — it may have been psychologically hard to reverse course.
3. BuzzFeed stock slips
BuzzFeed's share price hit an all-time low Monday, amid a broader market sell-off. As of Monday afternoon, BuzzFeed's market cap was $584 million, a little more than a third of its valuation in 2016.
Yes, but: It's not unusual for a company to experience volatility in its early weeks of trading, and other media companies are also down.
The SPAC market has also cooled in recent months.
Why it matters: BuzzFeed's performance is being closely evaluated as a litmus test for how the market will respond to other digital media rollups.
BuzzFeed is projecting $654 million in revenue in 2022 and $117 million in profit.
4. The ad tech industry's record rebound
A record number of advertising and marketing technology companies went public last year, according to a new report from LUMA Partners, a media and marketing investment firm.
Deal volume among ad tech, marketing tech and digital media companies soared 82% year-over-year.
Why it matters: It wasn't long ago that investors were pulling back from the ad tech industry, fearing it would crumble as the sector moved away from tracking cookies and toward privacy-focused targeting solutions.
But optimism surrounding the country's economic recovery, inflated public market valuations and growth in streaming and e-commerce has investors much more excited about ad tech today.
5. Disney tops 2021 box office, thanks to Marvel
Disney topped the 2021 box office, followed by Sony, per Comscore. Both firms reaped the benefits of an exclusive theatrical premier of "Spider-Man: No Way Home," which grossed over $1.5 billion in global ticket sales.
Disney's top three highest-grossing films last year were all Marvel titles, including "Spider-Man: No Way Home," "Black Widow," and "Eternals."
Be smart: Disney has released its Marvel movies in theaters, while continuing to release its Pixar animated hits on its streaming service, Disney+, where presumably the company thinks it can attract more subscribers without sacrificing too much box office revenue.
The big picture: While domestic ticket sales roughly doubled last year from 2020 to $4.5 billion, they were still less than half of pre-pandemic totals.
What we're watching: Hollywood is bracing for another year of bleak award shows, in part due to ongoing COVID-19 complications, with the Critics Choice Awards and the Grammy Awards both being postponed.
If you missed the Golden Globes Sunday, you weren't alone. For the first time in decades, the show wasn't broadcast on live television or via a digital livestream, due to an ongoing public relations crisis that took the event completely offline.
6. Mayer and Staggs' Hollywood buying spree
Candle Media, a new media rollup company backed by Blackstone and led by former Disney executives Tom Staggs and Kevin Mayer, has acquired Faraway Road Productions, the content studio behind Fauda.
Why it matters: Staggs and Mayer are looking to create a global media company via rollup brands that they can one day take public, per The Information.
Last week, Candle bought a minority stake in Will Smith and Jada Pinkett Smith's entertainment company, Westbrook Inc.
In November it acquired Moonbug Entertainment, a UK-based digital content company that's home to the YouTube streaming hit "Cocomelon," reportedly for $3 billion.
In August, it bought Reese Witherspoon's production company Hello Sunshine for $900 million.
By the numbers: The Information reported last week that Blackstone has so far contributed just under $2 billion in cash to Candle Media and that since last summer, Candle has used that money along with equity and debt to make "around $4 billion worth of acquisitions."
7. Cable news networks chart divergent paths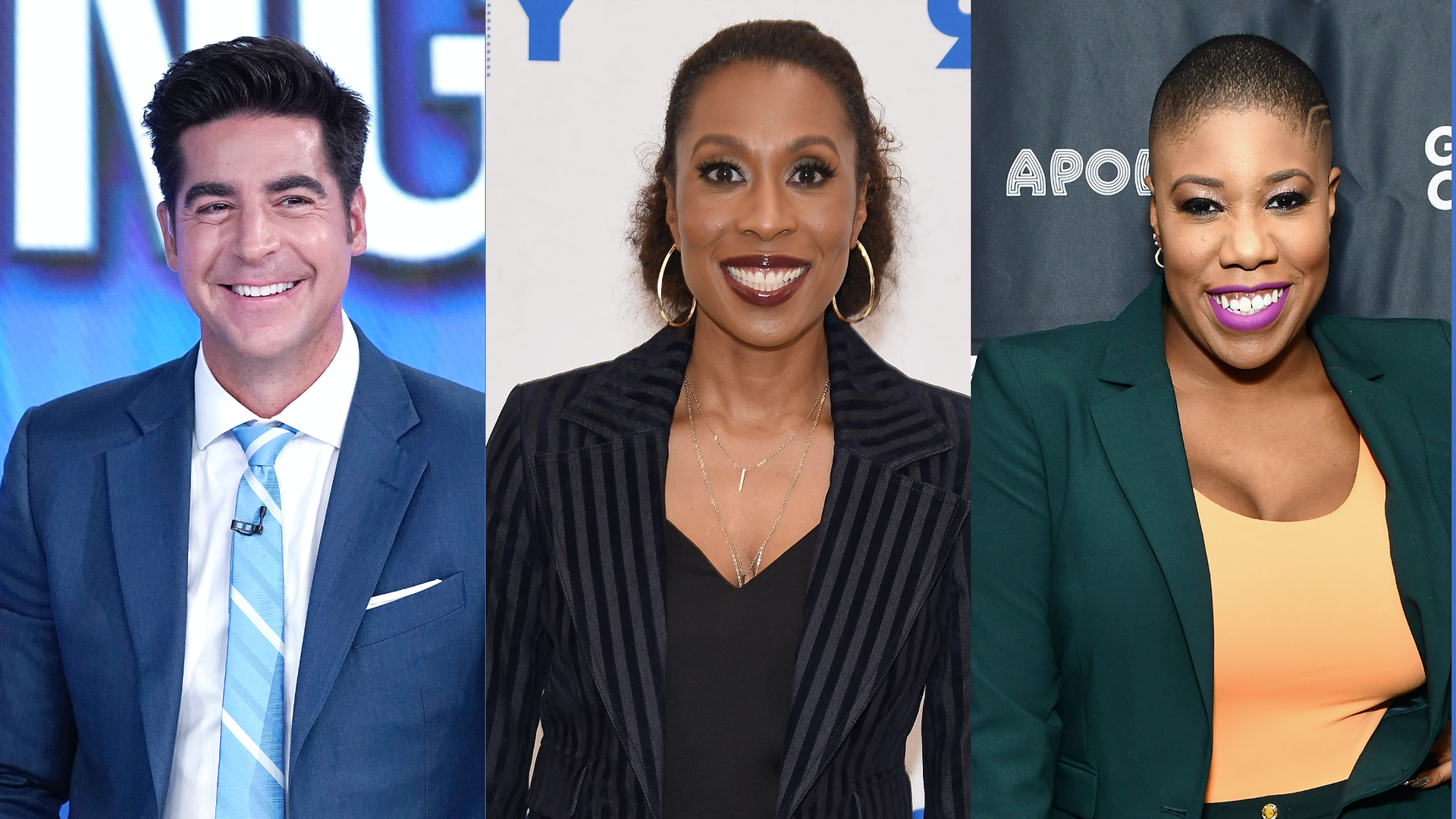 Fox News, CNN and MSNBC all announced major hires and staffing shakeups Monday, as the three networks continue to wrestle with their post-Trump and post-cable futures.
Fox News named Jesse Watters the new host of its 7 p.m. hour, leaning into its pro-Trump viewership. The new show, called "Jesse Watters Primetime," will launch on Jan. 24.
MSNBC hired Symone Sanders, a former senior adviser and chief spokesperson to Vice President Harris, to host a new weekend show on its cable network, and a streaming program for its streaming product on NBC's Peacock service.
CNN announced NPR veteran Audie Cornish is joining CNN as an anchor and correspondent for CNN+. It also announced a new show from cooking writer Alison Roman.
8. 1 fun thing: Anime rising
Global demand for anime content grew 118% percent over the past two years, making it one of the fastest-growing content genres by that metric during the pandemic, according to data from Parrot Analytics.
Why it matters: Surging viewership has led to more deal-making in Hollywood around the genre, Axios' Kerry Flynn and I write.
Driving the news: Last week, AMC Networks bought anime distributor and streaming company Sentai Holdings.
Sony Pictures Entertainment acquired Crunchyroll, one of the largest U.S.-based anime streaming services, for $1.2 billion from AT&T last year. It plans to merge Crunchyroll with Funimation, another anime streaming service it already owns, to create one giant platform.
Netflix is developing a new anime series based on "Scott Pilgrim," a hit graphic novel series, The Hollywood Reporter reported Friday.
By the numbers: Overall, the share of global demand that anime took across all content genres was 7.11% in December, up from 4.2% in Jan 2020, per Parrot.