Axios Communicators
May 18, 2023
Welcome back! I just returned from NYC, where I attended a happy hour with 100+ journalists and comms pros, hosted by Axios x Edelman.
🍸Cocktail party chatter: artificial intelligence, CNN's recent Trump town hall and the shrinking media landscape. More on that below. ...
Today's newsletter is 1,370 words, a 5-minute read.
1 big thing: Journalists want data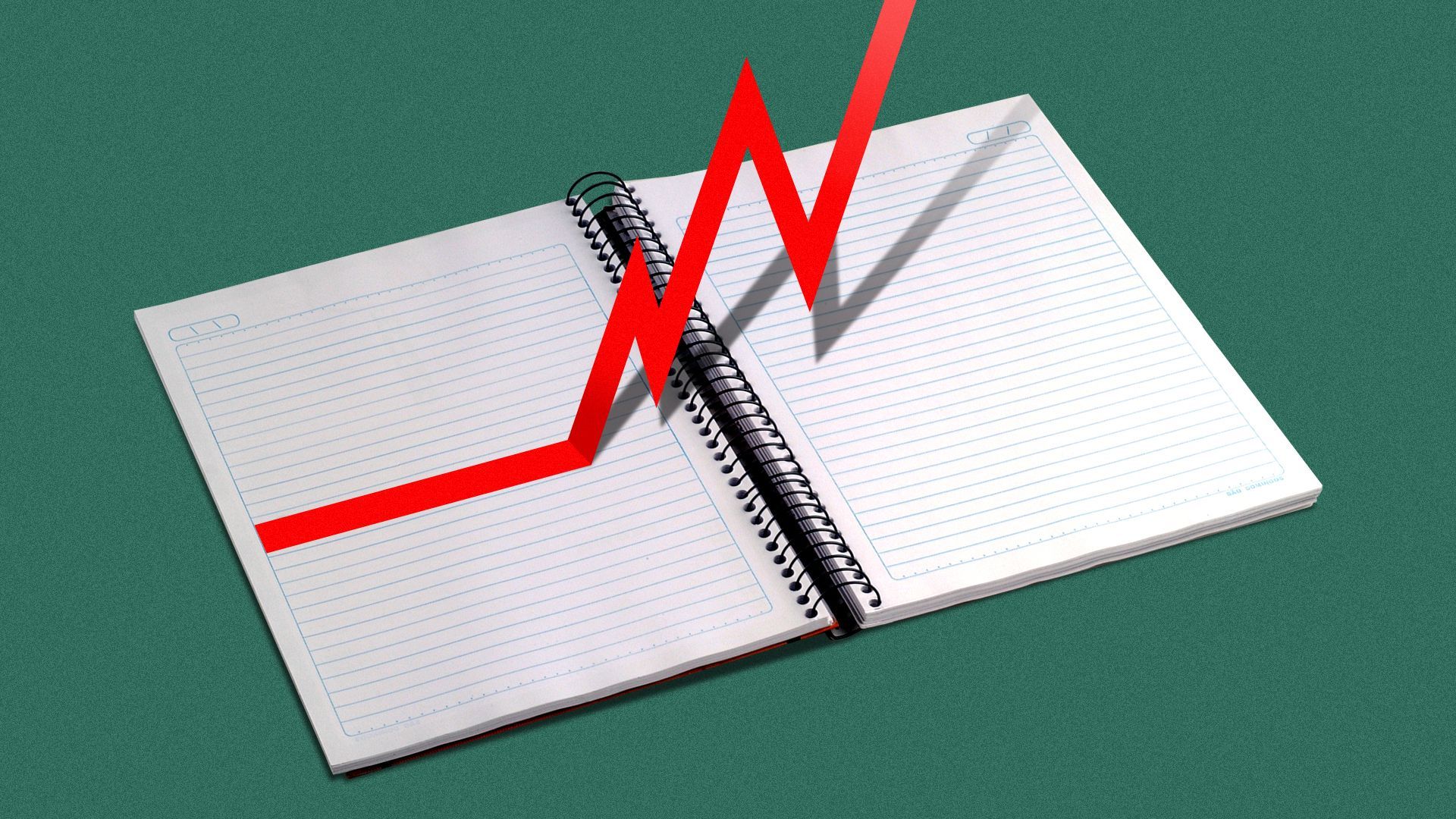 As newsrooms shrink and faith in media plummets, journalists are looking for more ways to tell compelling and trustworthy stories, according to a new report from media monitoring platform Cision.
Driving the news: Cision surveyed 3,132 journalists from across the globe in February and March to gauge the industry's top priorities and challenges.
The biggest challenges are smaller newsrooms and reduced resources, the balancing act of covering important topics while also driving business and battling misinformation.
The top priorities for journalists include accurate reporting, maintaining audience trust and sharing stories that impact communities.
Journalists are also changing their social media habits, flocking to LinkedIn and Instagram in place of Twitter, according to the report.
State of play: When it comes to the relationship status of media and strategic communicators, it's complicated.
For almost every journalist who says relationships with communications professionals have become more valuable, there's one who says those relationships have gotten worse.
Some of the most common gripes include receiving irrelevant, jargon-filled pitches and too many follow-ups.
And according to the report, a surefire way to get blocked is by sending pitches that read like marketing materials and include phrases like "urgent industry-leading breaking news" when it's not.
Zoom in: Journalists are increasingly looking for compelling data to inform their reporting, and 68% want to see original research and trend data in pitches.
"When asked specifically what communications professionals can do to make their jobs easier, 66% of journalists responded with 'provide data and expert sources.'"
🖼 The big picture: As attention spans continue to shrink, reporters are relying more on visuals to tell a story.
43% of journalists say they've used data visualizations in the last year and 1 in 3 won't consider covering a product unless the pitch includes "data showing trends and problems the product is solving for my readers," according to Cision.
Plus, 77% report using images and 44% include video in their reporting.
The bottom line: For a pitch to be effective, multimedia assets and expert voices must be readily available and PR pros should be comfortable explaining data.
Yes, but: PR teams should first make sure the methodology aligns with the outlet's requirements.
Plus, it's a bonus when communicators are able to share bespoke data sets and raw numbers that show a trend or big picture observation.
2. Levi Strauss CEO: Values are "key to longevity"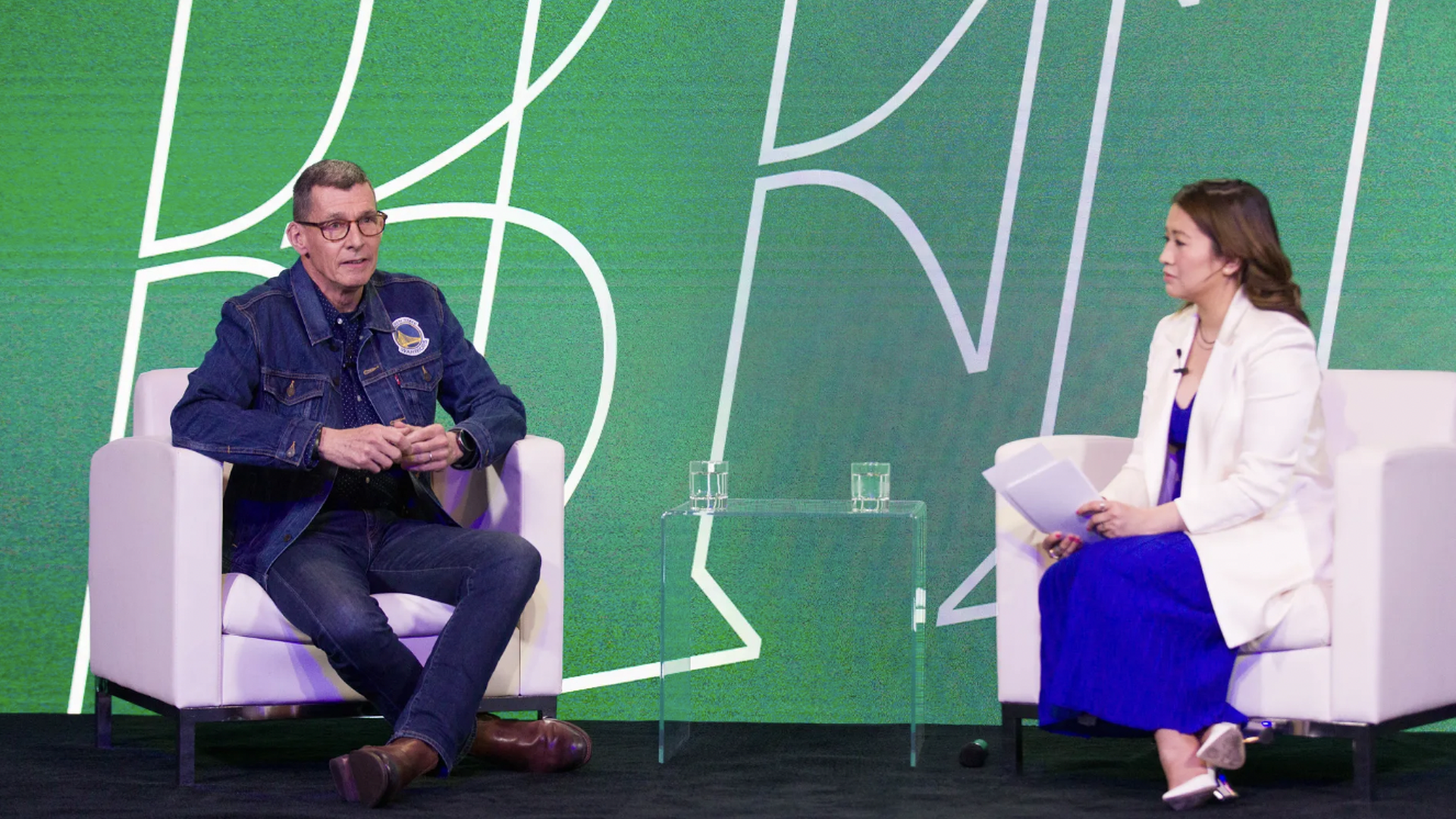 Consumers are increasingly supporting companies that align with their own beliefs, write Axios' Hope King and Emily Hamilton.
Driving the news: On stage at Axios' BFD event, Levi & Strauss CEO Chip Bergh said that taking a position on social issues is key to brand loyalty and longevity.
Yes, but: Values can look very different in hindsight and changes in position can further challenge companies to clarify their views.
For example, Levi used the slogan "made by white labor" on its products and advertisements as it adopted an anti-Chinese labor policy following the U.S. Chinese Exclusion Act in the 1880s before reversing itself about a decade later.
Disney's initial reluctance to speak out against Florida's Parental Rights in Education Bill under former CEO Bob Chapek triggered employee walkouts. Since changing course, Disney has entrenched itself in a feud with Gov. Ron DeSantis.
And Bud Light's recent collaboration with transgender influencer Dylan Mulvaney and subsequent sales decline illustrates some of the potential commercial consequences.
State of play: Shoppers became more purpose-driven during the pandemic, according to a 2022 report from the National Retail Federation.
Such "purpose-driven consumers" accounted for 44% of shoppers across all major products, up from 40% in 2020, the NRF report found.
That's now a larger share that those driven by convenience and products that will simplify their lives (37%), and those prioritizing product functionality and price value (4%).
What to watch: How former Kohl's CEO Michelle Gass interprets and leads on Levi's values when she steps up to fill Bergh's shoes sometime in the next 12 months.
3. SKDK acquires Jasper Advisors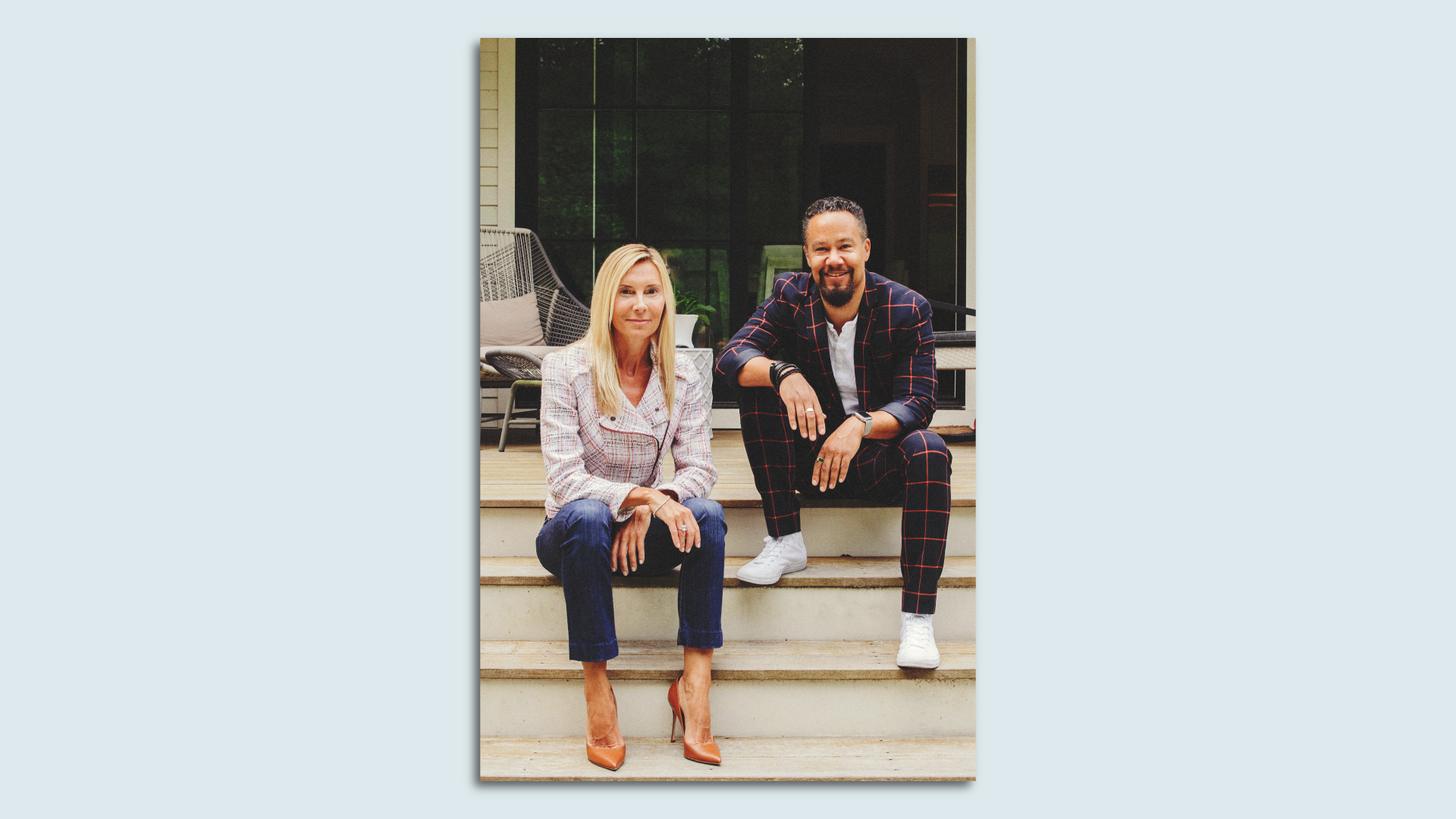 Public affairs consultancy SKDK has acquired the c-suite advisory firm Jasper Advisors, founded by Julie Andreeff Jensen and David Sutphen.
Why it matters: The acquisition highlights the growing demand for strategic communication support at the highest levels of business, as evidenced by the flurry of roll-ups within the PR and public affairs industry.
Details: SKDK refused to disclose the deal terms but said that Jasper will remain an independent subsidiary and continue to manage its roster of business, entertainment and sports clients.
Jensen, a former Citadel and Washington Football Team executive, and Sutphen, a 2U executive and Brunswick alum, formed the firm just eight months ago.
"We want to focus on the client work and we think there's so many synergies between what SKDK brings to the table and what we bring," Sutphen told Axios. "We have sports practice and we're doing some great C-suite advisory work. ... We felt like the combination of the two firms would allow us both to do the kind of work that matters."
The big picture: The deal is just one of the many recent consolidations within the PR industry.
In the last two weeks, Inkhouse was acquired by BerlinRosen and Kivvit merged with Subject Matter.
Meanwhile, KKR bought a 30% stake in FGS Global last month and earlier this year, Penta Group announced the acquisition of European firm Hume Brophy.
What they're saying: "Communications is front and center to everything the CEO, boards and those in the leadership are doing," says Jensen. "Those CCOs need advisers [who] can be looking at issues holistically and be able to react quickly, but also be strategic. ... I think that's why you're seeing some of the the consolidation in the industry."
4. Communicator Spotlight: Franz Paasche of PayPal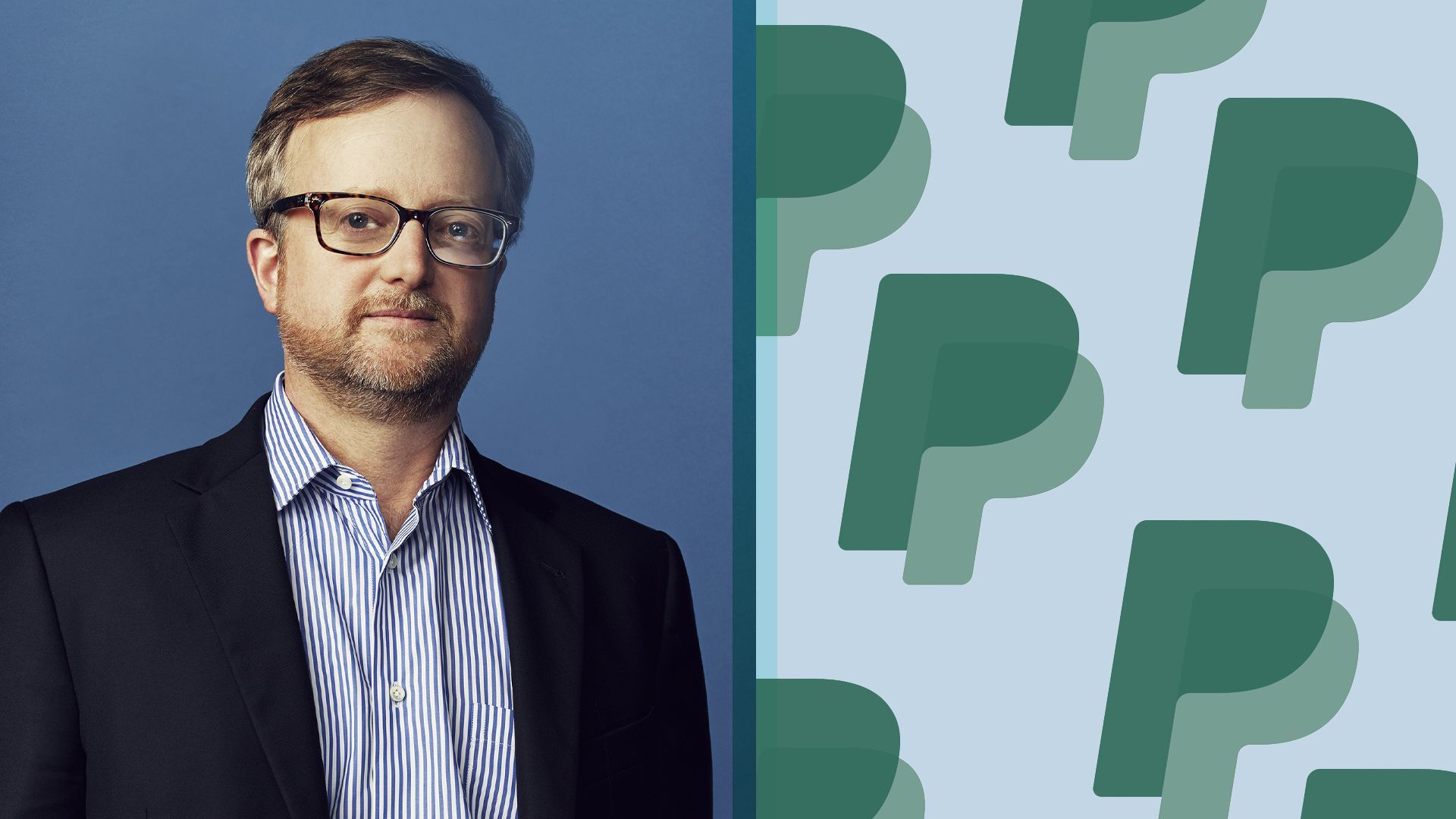 Franz Paasche serves as chief corporate affairs officer at PayPal, where he oversees communications, employee engagement, reputation management, strategic research, public affairs, social impact, sustainability and strategic partnerships teams.
Why it matters: Paasche is one of the first to hold the chief corporate affairs officer position, and believes "in many ways, [corporate affairs] is an engine for the mission, vision and values of the company."
📝 Current priority: Supporting PayPal's small-business month initiative, which is happening throughout May.
🌡 Hardest day on the job: Closing the office in the early days of the COVID-19 pandemic.
"We'd prepared around the clock so we could make this move while providing seamless service for our customers who needed reliable digital payment services more than ever."
"As a global company, we were navigating varying health conditions and government policies in many different parts of the world, which required extensive and nuanced internal communications and the rapid establishment of an array of employee and customer support systems."
📈 Trend watch: Artificial intelligence and what it will mean for companies and communications functions.
🏆 Communication professionals he admires: Corey duBrowa at Google, Sally Susman at Pfizer and Michael Stewart at PricewaterhouseCoopers.
🌱 De-stress routine: Being in nature.
"When I have free time, I like to spend it outdoors gardening or pruning. For years, I have been trying to grow fig trees in New England... and have finally achieved some success!"
🍽 Content plate: He's currently reading "Say the Right Thing" by Kenji Yoshino and is watching HBO's "Succession" and tuning in to Kara Swisher's accompanying podcast.
🧠 Best advice he received: "When I was a young attorney at Paul Weiss preparing for my first trial, a senior litigation partner asked to see my hands and said, "If you don't have paper cuts, you're not doing it right."
"I've carried this advice forward as an adage for the value of being fully prepared, reviewing every document, mastering the facts and issues, and trying to think through every relevant scenario."
5. 🗓 Look ahead: Axios-Harris Poll 100
Since 2017, Axios and Harris Poll have partnered to gauge the reputation of the most visible brands in America.
Why it matters: Companies are caught in a balancing act involving business objectives, employee and consumer expectations and political backlash.
Details: The two-step survey polls Americans to first establish the 100 "most visible" brands.
From there, the reputation quotient of these 100 companies is measured based on culture, ethics, citizenship, trustworthiness, vision, growth and products and services.
👀 What to watch: 2023 results will be released next week. Stay tuned!
Go deeper ... explore last year's report.
🙏🏻 Thanks to editors Nicholas Johnston and Kathie Bozanich for this week's newsletter. We will be back next Thursday!
In the meantime, tell your friends and colleagues to subscribe.