KKR agrees to buy 30% stake in communications consultancy FGS Global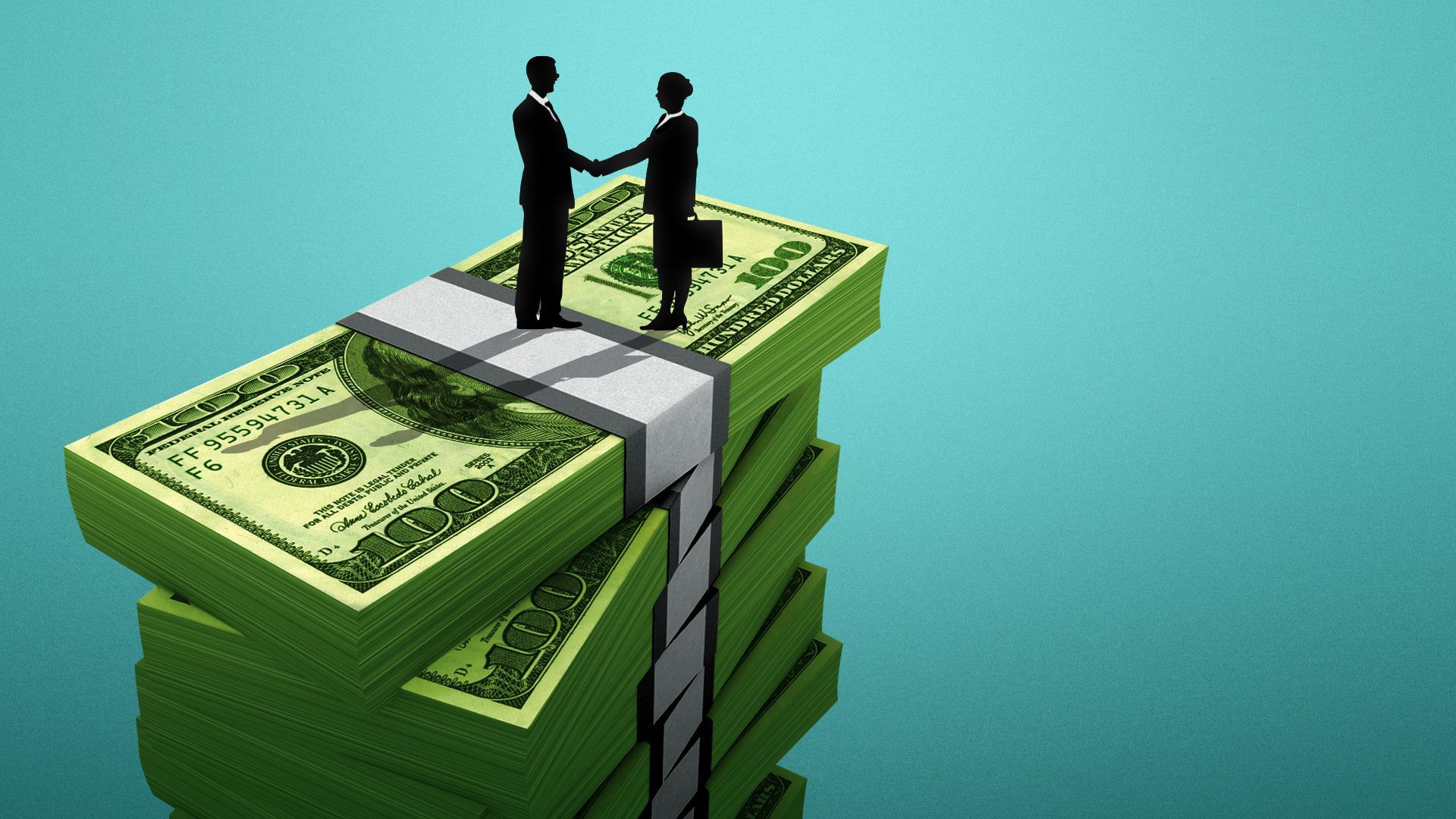 KKR has agreed to acquire a 30% stake in communications consultancy FGS Global, in a deal that values the company at $1.425 billion.
Why it matters: The continued investment in strategic communications advisories underscores the growing demand from companies seeking help with corporate affairs and stakeholder management services.
Catchup quick: The Glover Park Group was founded in 2001 by democratic strategists Joe Lockhart, Carter Eskew, Michael Feldman and Chip Smith and quickly established itself as a major player within the Washington, D.C. consulting scene.
The Glover Park Group merged with UK-based firm Finsbury and German-based Hering Schuppener in 2020 and combined with Sard Verbinnen & Co. in 2021 to create FGS Global.
FGS Global, which advises clients like CVS Health, the National Football League and Apple, offers strategic and financial communications counsel, government affairs, corporate positioning and creative services.
The firm is backed by WPP, a UK-based advertising and communications holding company with stakes in BCW, Ogilvy and Hill + Knowlton.
Zoom in: WPP will keep a majority stake, KKR takes a minority position and Golden Gate Capital will exit.
Substantial shares will remain with FGS and the firm plans to expand its employee ownership to include nearly half of its staff worldwide.
The deal is expected to close by the end of the third quarter.
What they're saying: "Our mission to help leaders lead in an increasingly complex stakeholder environment is timelier than ever. The fact that a global investor with the great sophistication and experience of KKR has joined WPP in seeing what we see in our people, the work we do for clients and our future is immensely motivating," Alex Geiser, FGS global CEO said in a statement.
The big picture: Over the past few years, companies have grappled with the pandemic, social justice and ESG issues, as well as a turbulent economy, and that has fueled demand for hiring strategic communication consultants, a business that comes with low overhead costs and typically high, steady fees.
Go deeper