Levi Strauss CEO: Values are "key to longevity"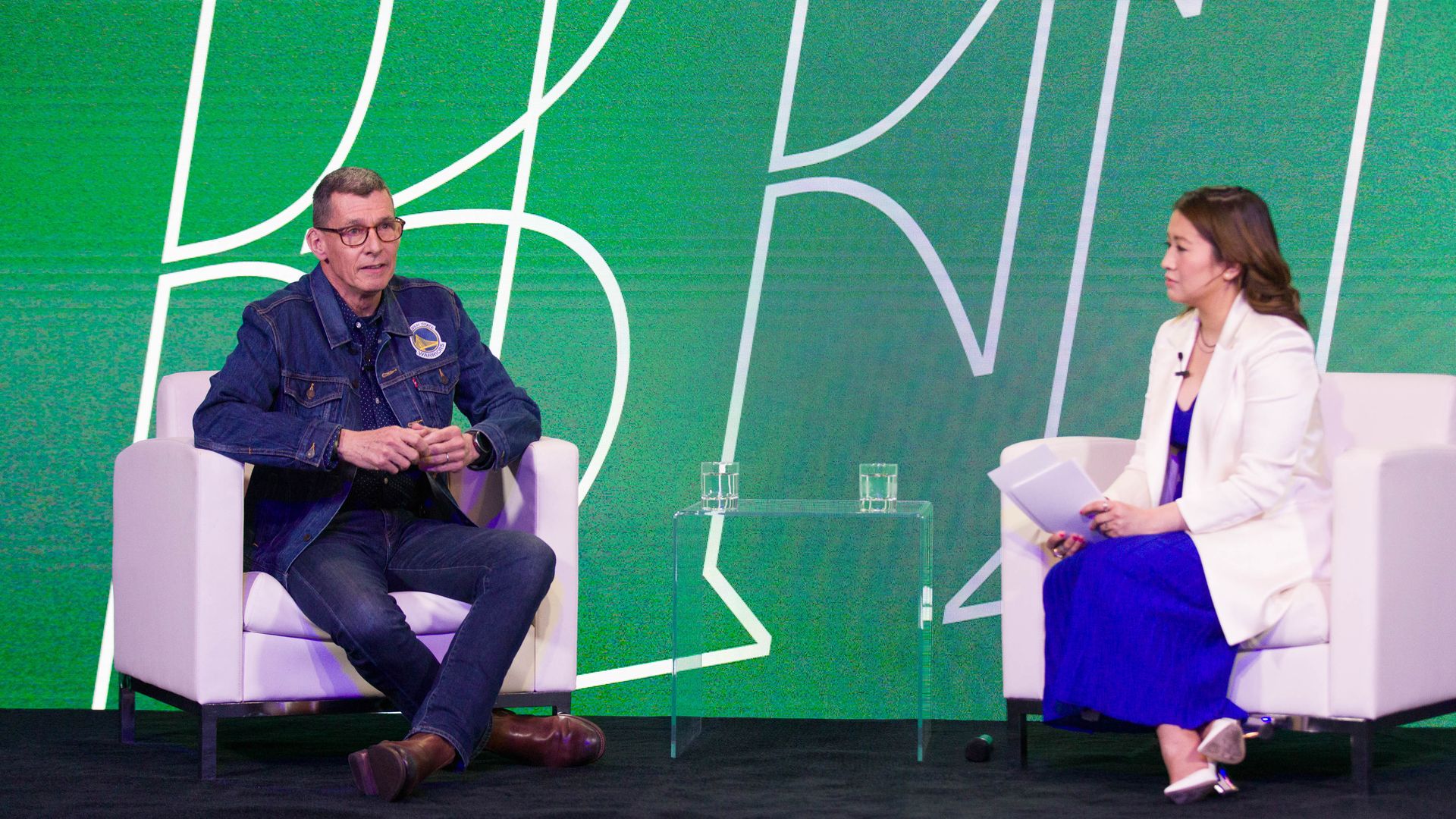 Consumers now demand more from companies than just products — they're increasingly supporting firms that stand for their own beliefs.
Why it matters: Taking a position, even passively, can carry risks for a business — as consumers or workers with opposing viewpoints could pull away.
State of play: Shoppers became more purpose-driven during the pandemic, according to a 2022 report from the National Retail Federation.
"The trifecta of cost, convenience, and value has historically driven shopping behavior," but people who choose brands based on how well those brands align with their values now represent the largest segment of global consumers, the report found.
By the numbers: Such "purpose-driven consumers" accounted for 44% of shoppers across all major products, up from 40% in 2020, the NRF report found.
That's now a larger share that those driven by convenience and products that will simplify their lives (37%), and those prioritizing product functionality and price value (4%).
What they're saying: "I've worked in three places my entire adult life — the [250-year-old] U.S. Army ... then 28 years at [186-year-old] Procter and Gamble ... and then Levi Strauss," Chip Bergh, CEO of 170-year-old Levi Strauss told Axios' Hope King at Axios' SF BFD.
"The key thread through all three of those institutions is their values. ... I do think it's the key to longevity."
Yes, but: Values can look very different in hindsight and changes in position can further challenge companies to clarify their views.
Levi has "always stood up for what's right," according to its website, but there was at least one period when it didn't.
The company used the slogan "made by white labor" on its products and advertisements as it adopted an anti-Chinese labor policy following the U.S. Chinese Exclusion Act in the 1880s before reversing itself about a decade later.
Meanwhile, Disney's initial reluctance to speak out against Florida's Parental Rights in Education Bill under former CEO Bob Chapek triggered employee walkouts. Since changing course, Disney has entrenched itself in a feud with Gov. Ron DeSantis.
And Bud Light's recent collaboration with transgender influencer Dylan Mulvaney and subsequent sales decline illustrates some of the potential commercial consequences.
💭 Our thought bubble: Values may be a key thread, especially as leadership turns over, but product quality and smart execution can never be under-appreciated.
Levi Strauss is commemorating 150 years of the original five-pocket jean, the 501, this month.
Revenue from the line grew nearly 30% in 2022 from 2021, as overall sales for the company grew 7%.
What to watch: How former Kohl's CEO Michelle Gass interprets and leads on Levi's values when she steps up to fill Bergh's shoes sometime in the next 12 months.
Go deeper