Axios AM
August 24, 2023
Happy Thursday! Smart Brevity™ count: 1,485 words ... 5½ mins. Edited by Emma Loop.
🐘 1 big thing: Trump wins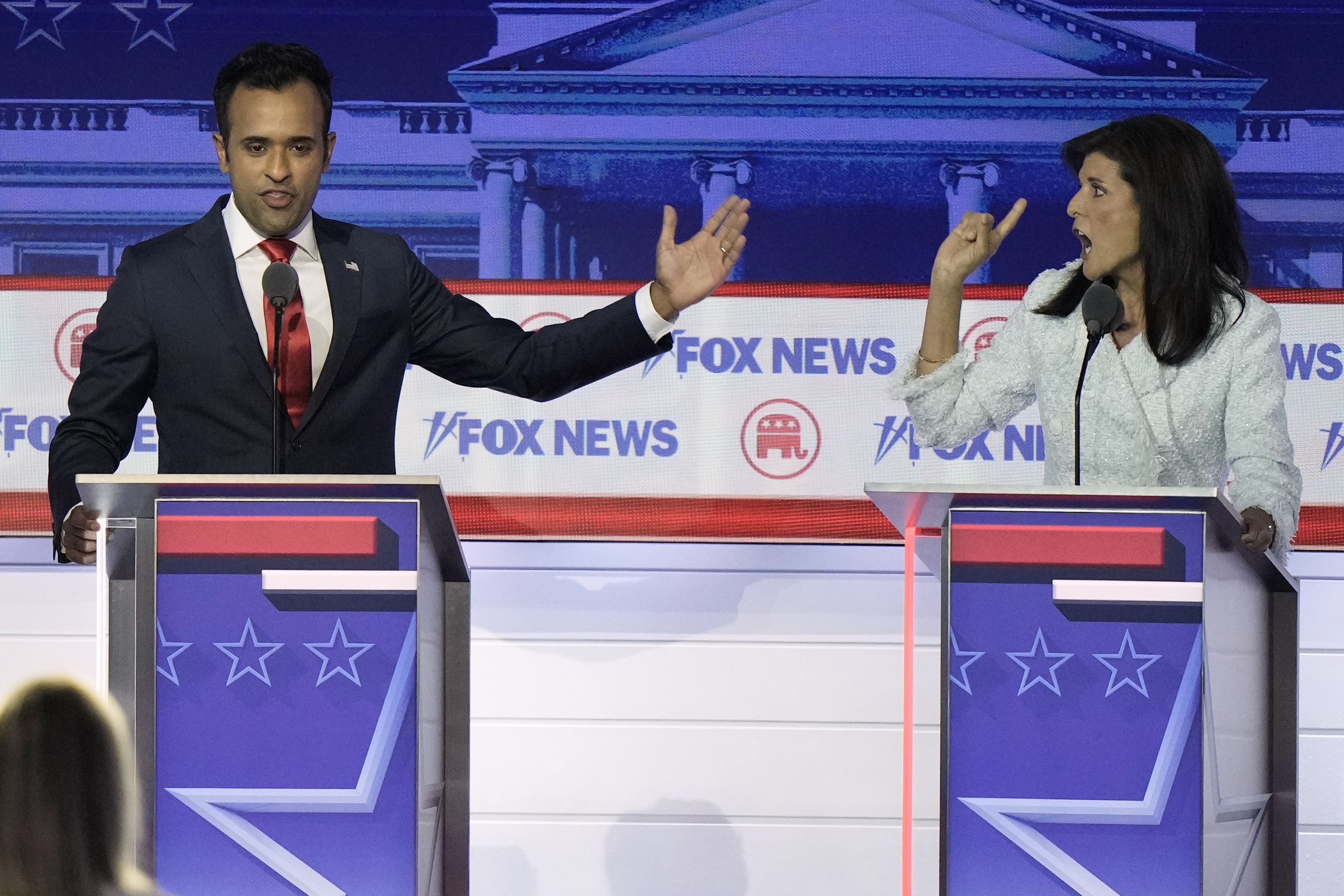 MILWAUKEE, Wis. — Former President Trump, who didn't show up, won the first debate of the 2024 presidential race by a landslide.
It's what co-moderator Bret Baier called "the elephant not in the room."
Except for one section about Trump's indictments, most of the two-hour show was like a normal debate, with one big problem — the most relevant candidate was 900 miles away at his golf club in New Jersey.
🥊 On the Fox News postgame show, former Trump White House official Kellyanne Conway called the debate field "the undercard."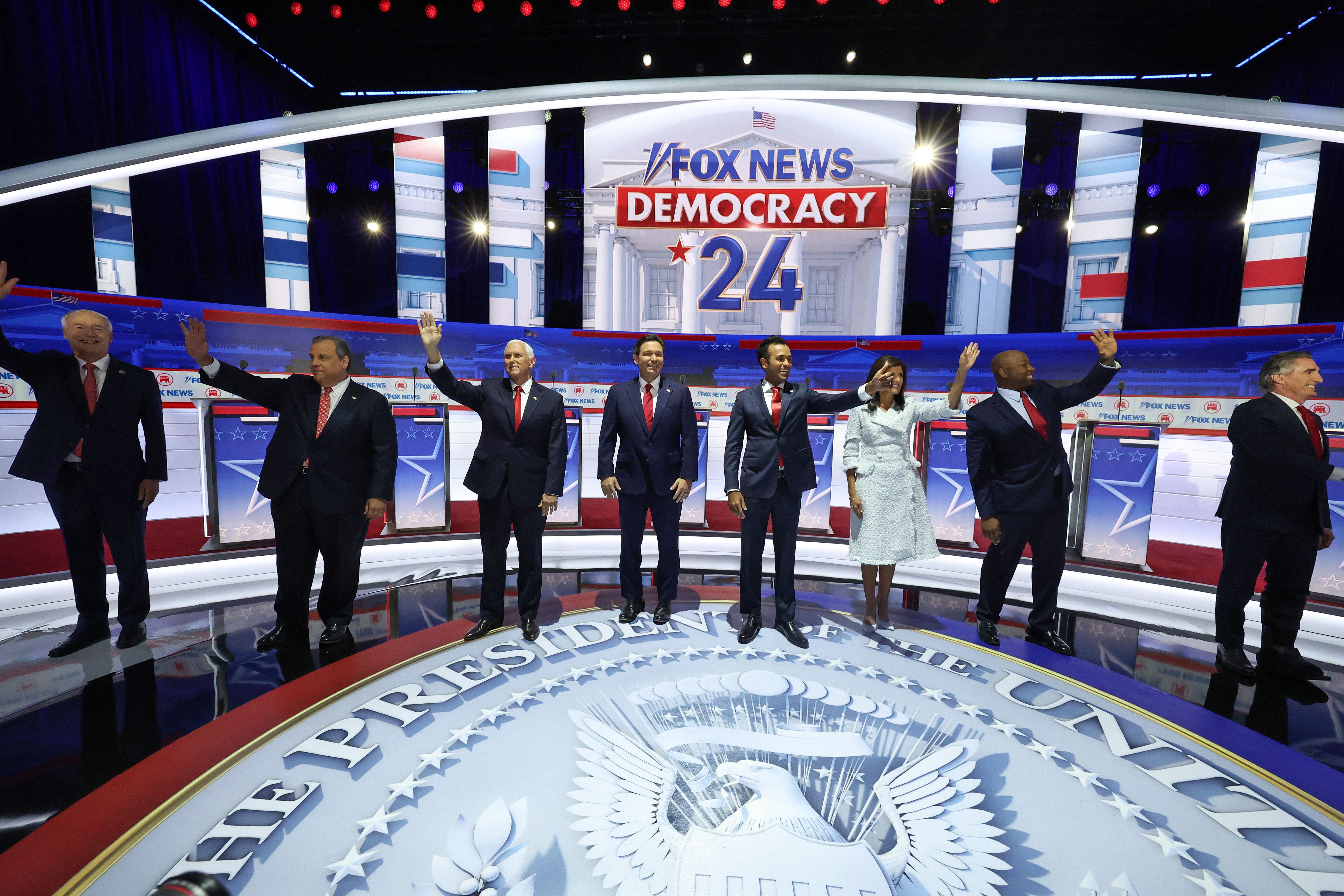 Vivek Ramaswamy — a biotech entrepreneur from Ohio who, at 38, was the youngest on the stage — has been rising in GOP presidential polls and came out of the gate with more energy than the others.
But his elders regularly slapped him back, Axios' Alex Thompson reports from the debate hall in Milwaukee, where the Republican convention will be held 11 months from now.
In the debate's keeper moment, Nikki Haley — former UN ambassador and South Carolina governor — told Ramaswamy: "You have no foreign policy experience — and it shows! It shows!"
Chris Christie, the former New Jersey governor, early on called Ramaswamy an "amateur": "I've had enough already tonight of a guy who sounds like ChatGPT."
Former Vice President Mike Pence called him a "rookie" and said the country can't take "on-the-job training."
Ramaswamy shrugged it all off with a big smile, while saying: "It is not morning in America. We live in a dark moment. And we have to confront the fact that we're in an internal, sort of cold cultural civil war."
Elon Musk wrote during the debate: "Vivek is increasingly compelling."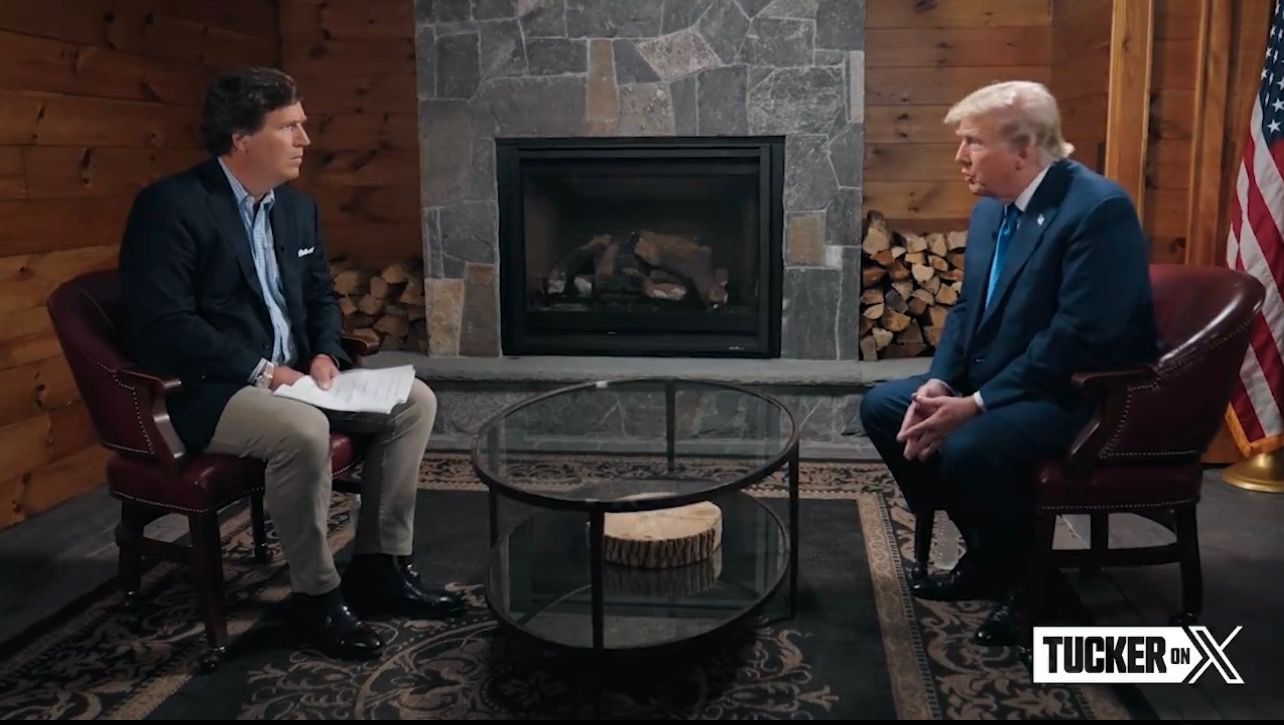 🔎 Between the lines: The Ramaswamy jabs, and the sharp elbows he threw in return, so dominated the debate that Florida Gov. Ron DeSantis — who wants this to be a two-man race with Trump — was often left out.
Ramaswamy called Trump — who counter-programmed the debate with a taped, 45-minute online interview with Tucker Carlson — the "best president of the 21st century" and repeatedly defended him.
In the spin room of the Fiserv Forum, DeSantis campaign manager James Uthmeier said: "There was a lot of fighting in the mud, and [DeSantis] was the guy that looked presidential."
Senior Trump adviser Chris LaCivita said: "August 23, 2023, in Milwaukee, Wis., is the day that the DeSantis for President campaign died ... You can't win a debate by making a cameo appearance."
Sen. Tim Scott (R-S.C.) was non-combative, making it tough to cut through.
As the time's-up bell rang at one point, Scott quipped: "I'm a Southern boy. I talk slow."
More quotes from our live coverage ... Go deeper: Axios' Barak Ravid on Ukraine in the debate.
2. 🦾 Tech's giddy whiff of 1995
Chipmaker Nvidia's blowout earnings report late yesterday is a strong sign that we're still only at the starting gate of Silicon Valley's artificial intelligence boom, Axios managing editor Scott Rosenberg writes.
Why it matters: The billions of dollars in cash that companies are laying out for Nvidia's AI chips show that there is more than stock speculation or vaporware products at play in the current frenzy.
How it works: Winners in the earliest phases of tech growth cycles like this one are always the sellers of the raw hardware businesses need to build out capacity in new platforms.
Flashback: In the mid-1990s, when every corporation in America suddenly realized they had to get onto the internet, there was only one company ready to supply, in bulk, the routers firms needed to connect.
Cisco Systems made many fortunes.
Today's hot commodity: Nvidia's AI chips, which are specialized processors that are fine-tuned to accelerate the calculations underlying ChatGPT and other generative AI applications.
That has put the company at the white-hot center of AI investment, and left Nvidia with more demand than it can handle.
"A new computing era has begun," Nvidia founder and CEO Jensen Huang said. "Companies worldwide are transitioning from general-purpose to accelerated computing and generative AI."
🧮 By the numbers: Nvidia reported $13.5 billion in revenue for its second quarter of 2023 — up 88% from the previous quarter, and well ahead of the $11.2 billion that analysts were expecting. Sales were more than double those from the same quarter a year ago.
Doubling revenue isn't unheard of for growth companies. Doubling it at this scale is rarer.
🧠 Between the lines: The global race to stockpile Nvidia's AI chips has gotten a big boost from the Biden administration's sharp moves to keep advanced AI hardware out of China's hands.
That has pushed Chinese firms to place $5 billion in orders from Nvidia this year, the Financial Times reports, including orders for a special AI chip designed to comply with new U.S. export restrictions.
Other nations, including Saudi Arabia and the UAE, have also rushed to stockpile Nvidia chips to hedge against further U.S. limits.
3. 🇷🇺 Plane looked fine until last 30 seconds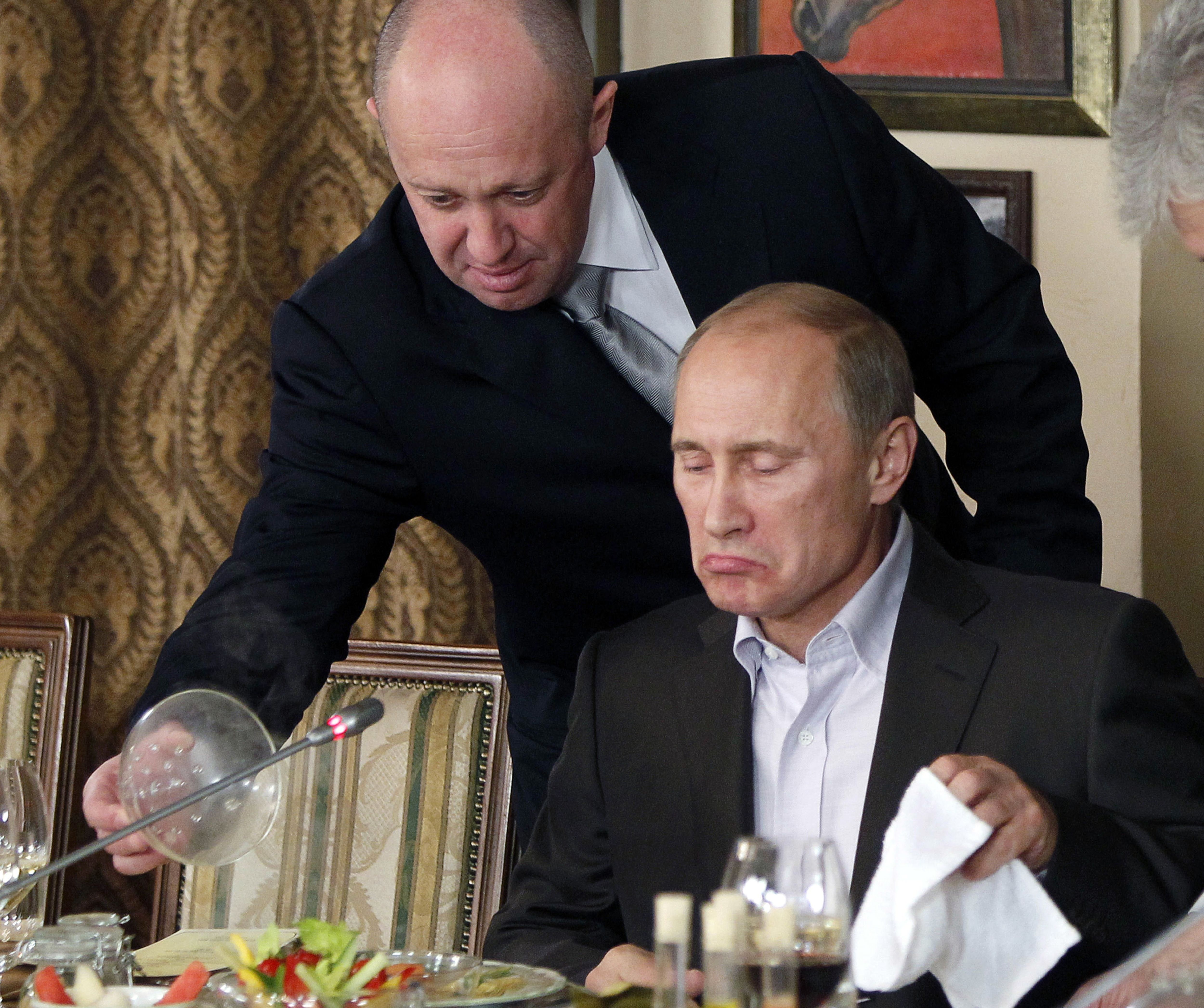 An Embraer Legacy 600 executive jet — believed to have carried Wagner mercenary chief Yevgeny Prigozhin to his death in Russia yesterday — showed no sign of problem until a precipitous drop in its final 30 seconds, Reuters reports from flight-tracking data.
Russia's aviation agency said Prigozhin, who led an aborted mutiny in June, was one of 10 people aboard.
It was traveling from Moscow to St. Petersburg when it crashed.
Within about 30 seconds, the aircraft plummeted 8,000+ feet from its cruising altitude of 28,000 feet.
Go deeper: The crash is widely seen as an assassination — Putin's revenge.
4. 🗞️ WSJ reporter's detention extended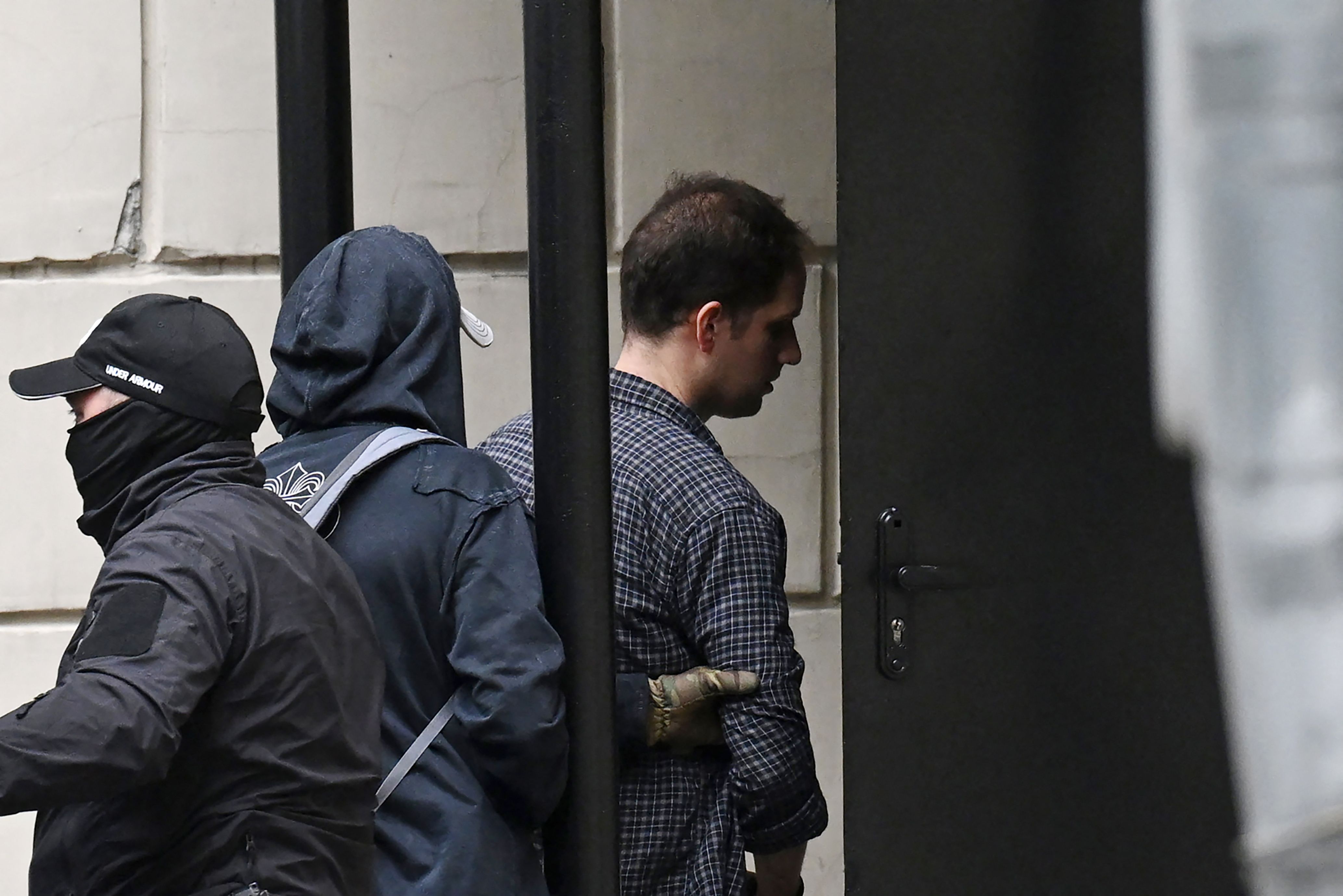 A court in Moscow extended by three months the pretrial detention of Evan Gershkovich (seen above today), the Wall Street Journal reporter who has been held by Russia for five months.
In a closed hearing, a judge granted the request of investigators that Gershkovich, 31, remain behind bars awaiting trial until Nov. 30, the Journal reports (subscription).
5. ⚖️ Trump to be booked today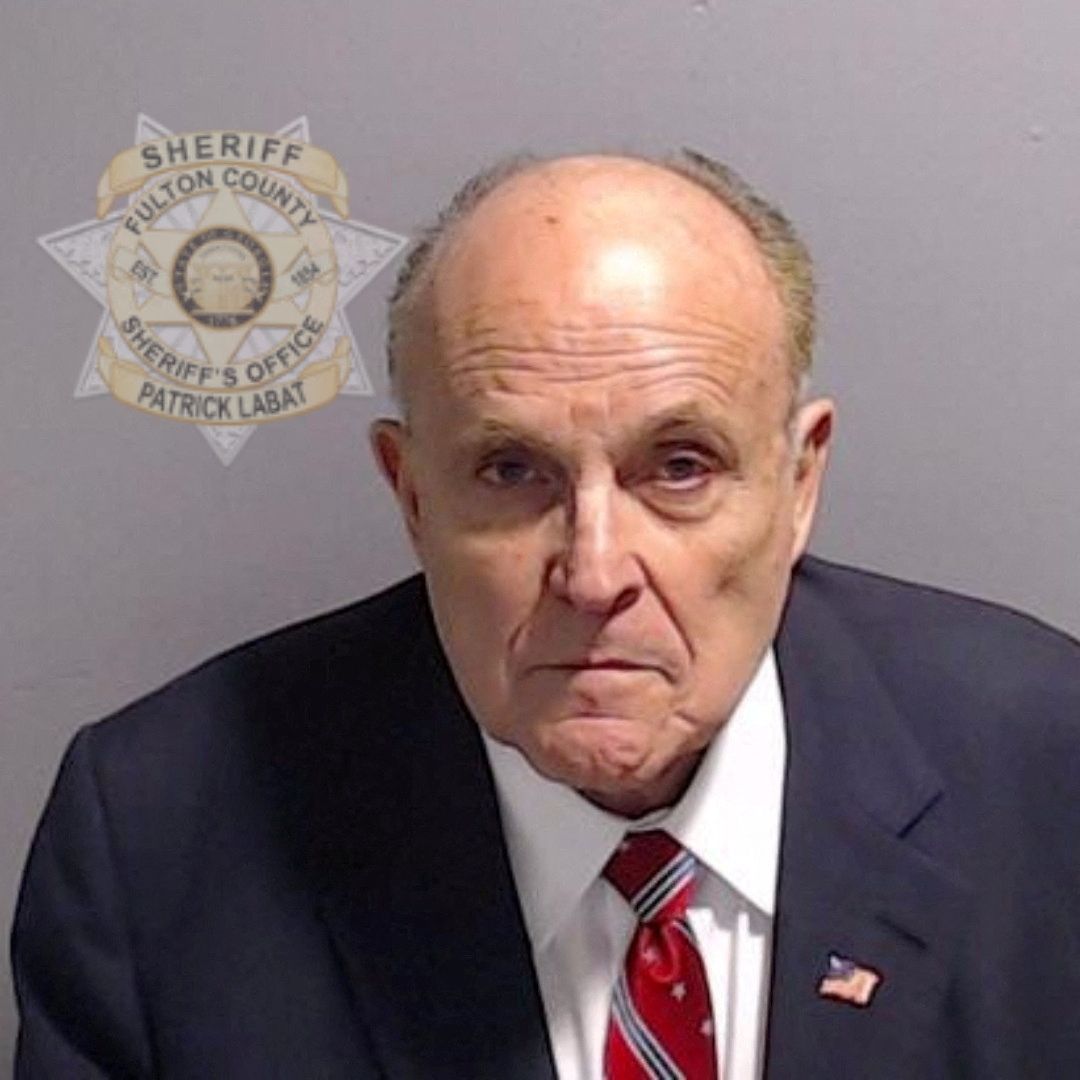 Former President Trump's arraignment in the Georgia election case — expected today — could be the biggest public spectacle yet in his web of legal challenges, Axios' Sareen Habeshian reports.
Trump and the 18 others charged alongside him in the case have until noon tomorrow to surrender. Several have already done so.
The Georgia case is full of firsts for Trump:
It could be the first time he gets his mugshot taken.
The Georgia trial could be televised.
6. 💉 Kindergarten vaccine exemption rate ticks up
The nationwide median rate of kindergartners with vaccine exemptions nearly doubled between the school years ending in 2012 and 2022, Axios' Alex Fitzpatrick and Kavya Beheraj report from CDC estimates.
Why it matters: Skepticism about the COVID vaccine appears to be fueling broader vaccine resistance among a relatively small but growing number of parents — a trend that began before the pandemic.
🔎 Between the lines: 70% of Americans say healthy kids should be vaccinated as a requirement to attend public school — down from 82% in the pre-pandemic era, a Pew survey found.
There's a significant partisan split: 85% of Democrats agree with such a requirement, compared to 57% of Republicans.
Democratic support for vaccine requirements has held steady. Republican support has nosedived 22 points from 2019.
Interactive version of this map, with state-by-state data.
7. 🇮🇳 India is fourth nation on Moon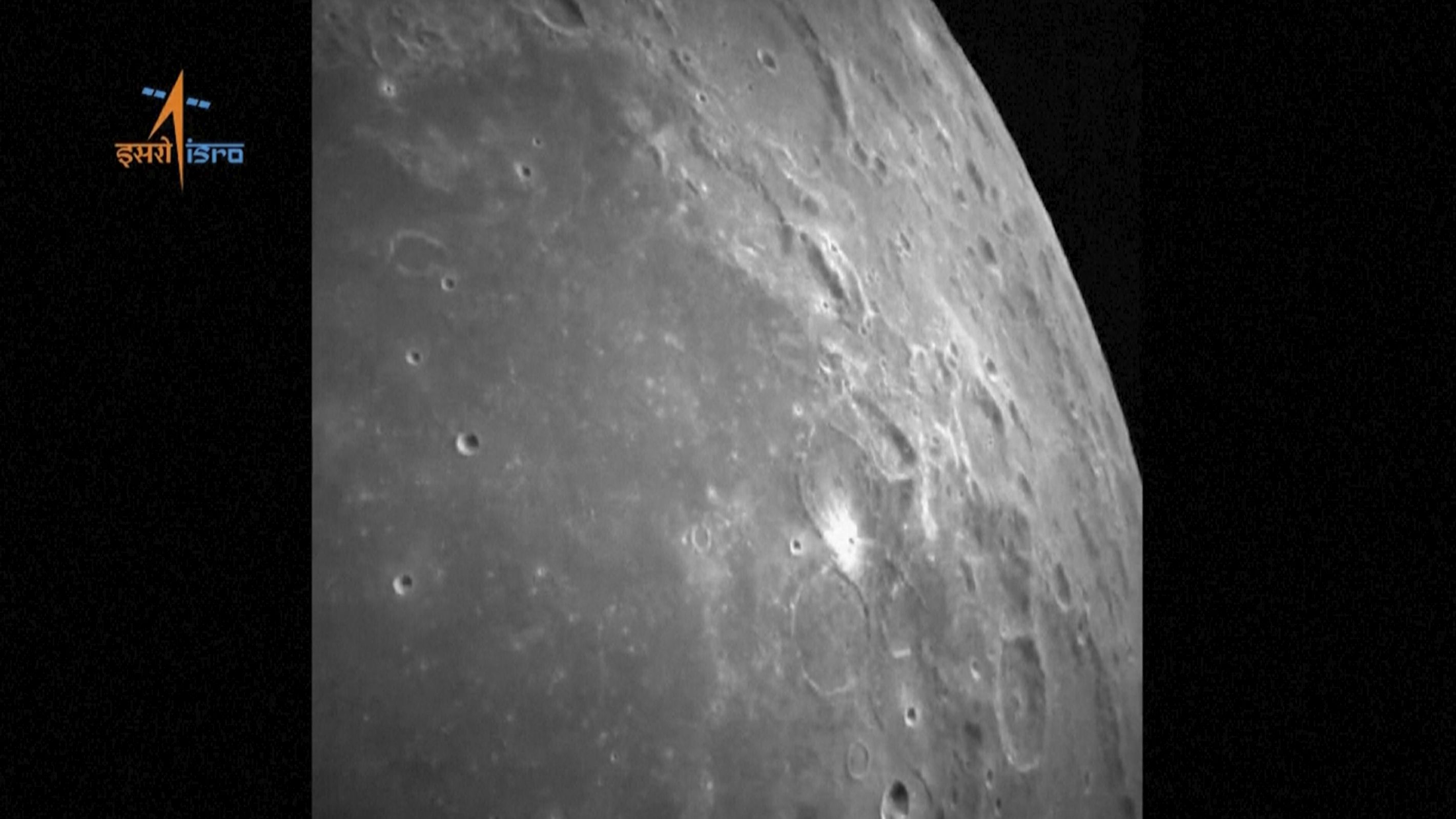 This image from video shows the surface of the Moon as India's Chandrayaan-3 lander prepared for touchdown yesterday.
Why it matters: India now joins the U.S., the then-Soviet Union and China as the only countries to land on the Moon, Axios Space author Miriam Kramer writes.
8. 📺 Scoop: CNN Max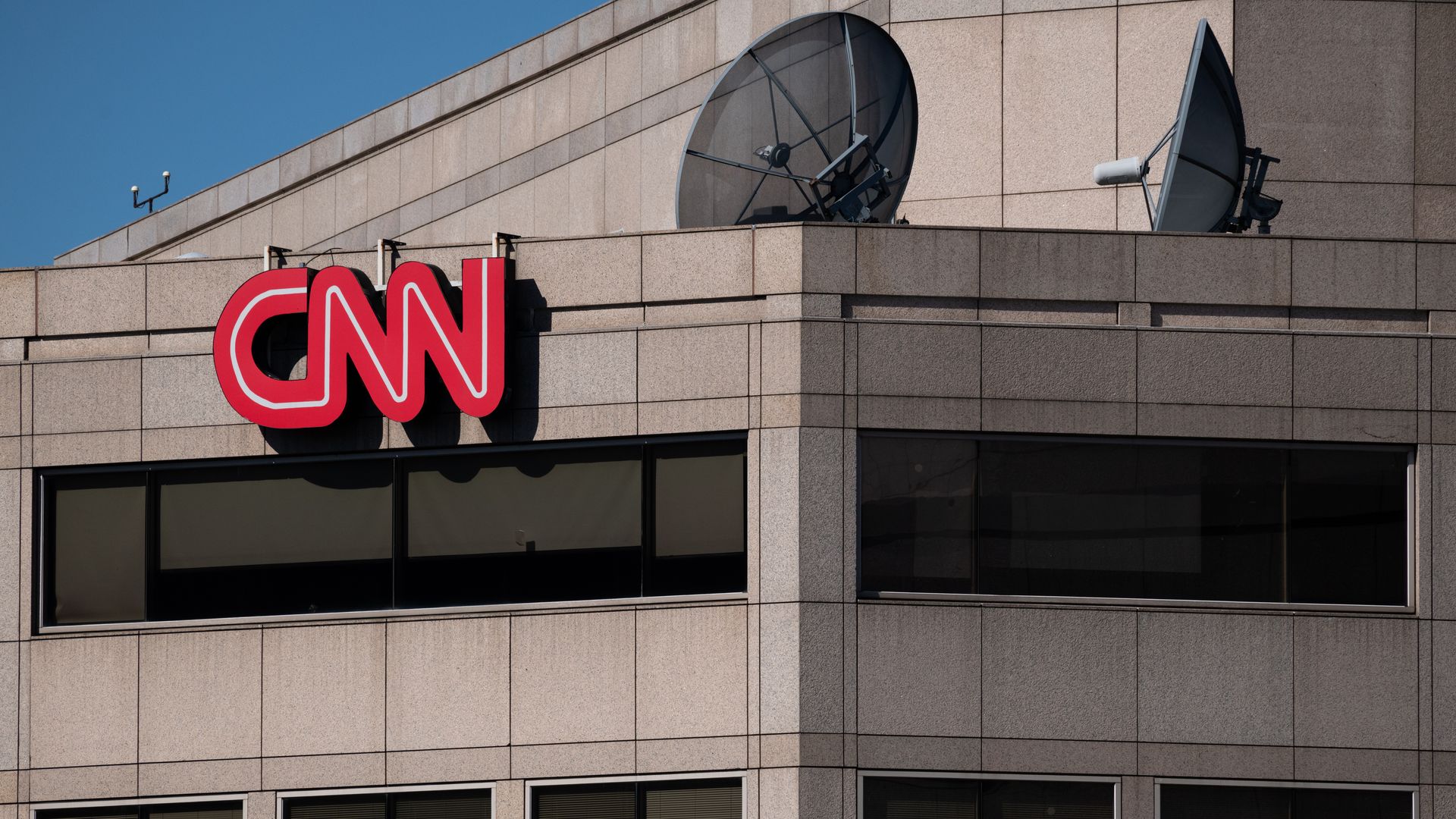 Warner Bros. Discovery plans to launch a livestream channel for CNN on its streaming platform, Max, with 24 hours of live content, sources tell Axios' Sara Fischer.
Why it matters: WBD executives were quick to dismantle CNN+, the subscription streaming service CNN's previous leadership launched last year. Now they're racing to build a new streaming strategy.
One of the first moves when WBD CEO David Zaslav combined WarnerMedia with Discovery last year was killing CNN+, the expensive subscription streaming service that was the brainchild of former CNN CEO Jeff Zucker.
Because of existing contracts with cable providers, CNN can't just put its regular feed on Max.
Between the lines: Max will lean into live news — cheaper than the CNN+ programming centered around the network's talent.
📬 Thanks for sharing this August week with us. Please invite your friends to sign up.