Scoop: Warner Bros. Discovery plans new 24-hour livestream called CNN Max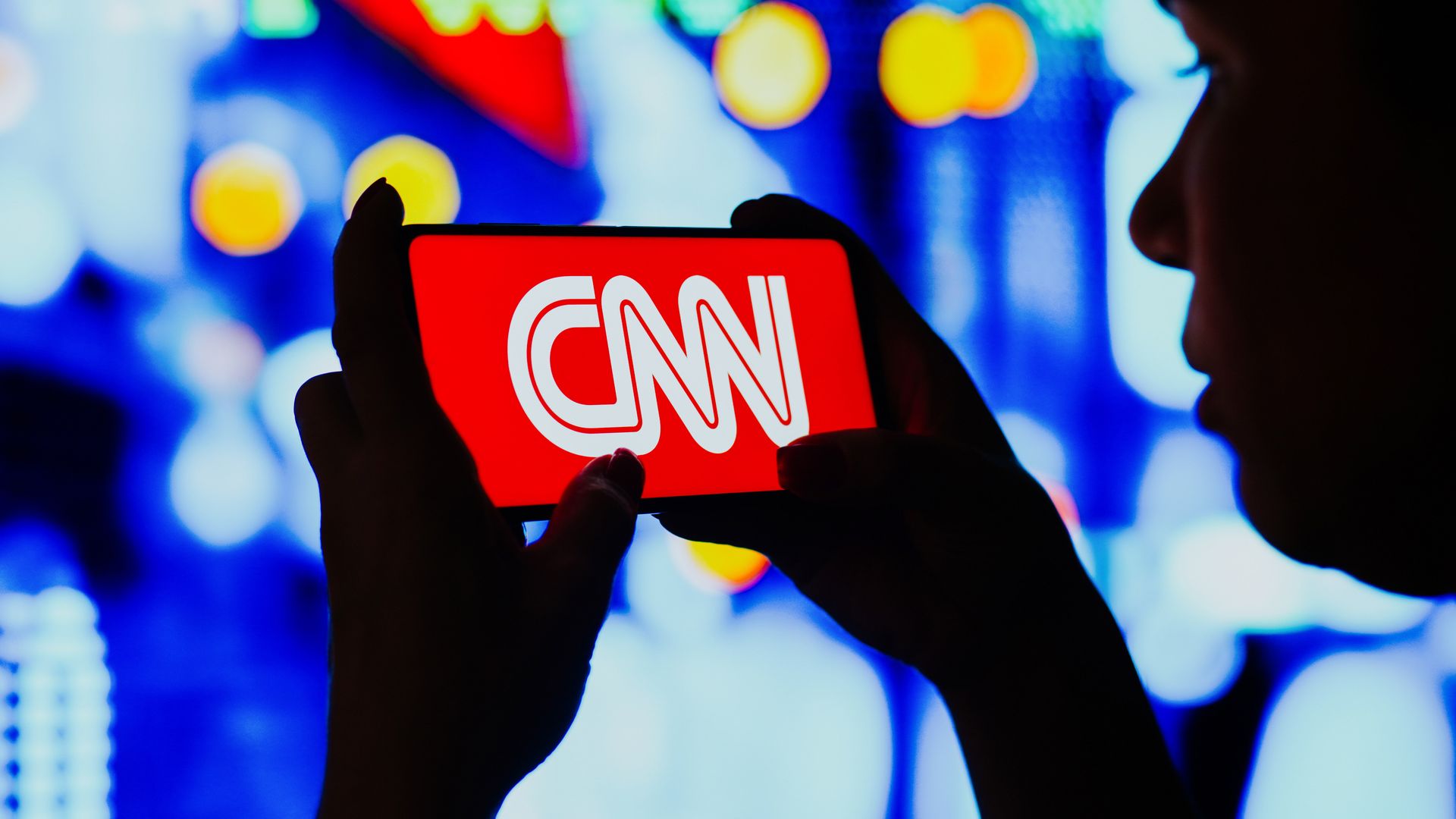 Warner Bros. Discovery (WBD) is planning to launch a livestream channel for CNN on its streaming platform Max that will include 24 hours of live content, sources told Axios. Cable operators and CNN staff are being informed this week of the plans, per the sources.
Why it matters: WBD executives were quick to dismantle CNN+, the subscription streaming service CNN's previous leadership had launched last year. Now they're racing to build a new CNN streaming strategy that suits their own objectives.
Catch up quick: One of WBD CEO David Zaslav's first moves when he combined WarnerMedia with Discovery last year was to kill CNN+, the expensive subscription streaming service that was the brainchild of former CNN CEO Jeff Zucker.
The service was losing hundreds of millions of dollars, and WBD executives weren't convinced it would turn a profit within reasonable time.
The shutdown cost hundreds of jobs and created a morale crisis at the network.
With cord-cutting reaching an all-time high, staffers grew concerned that CNN would be unprepared to take on the digital future.
Details: The new livestream section for CNN, called CNN Max, will feature parts of CNN International's North America feed, in addition to four hours of exclusive programming for Max on weekdays.
Because of its existing contracts with cable providers, CNN cannot place the same feed it distributes to Americans on its traditional live TV channel on Max.
The four hours of live programming created distinctly for Max will not be anchored by any new talent, a source told Axios. Instead, existing CNN talent will be used to fill those hours.
Sources told Axios that Rahel Solomon, the network's global business correspondent, and Jim Sciutto, the company's chief national security correspondent, are being discussed for anchor roles for the streaming service, in addition to appearing on linear TV.
Three of the four hours of Max programming will be produced out of the company's headquarters in Atlanta. One hour will be produced in Washington D.C.
Between the lines: The service is different from CNN+ in that it leans much more heavily into live news, as opposed to personality programming centered around the network's talent.
Leaning into existing live programming has helped manage the expenses associated with the new streaming effort.
Executives want to treat the livestream rollout as an experiment, where they can learn and iterate based on consumer demand, sources said.
The CNN Max feed will launch with a "beta" label as a way to signal to consumers that more features and functionality will soon be added.
Representatives for Max and CNN declined to comment.
The effort is being led internally by CNN executive vice president and general counsel David Vigilante.
Sources told Axios that WBD executives are eager to roll out the service soon, as it begins to experiment with bringing more live programming to Max and as election season gets underway.
CNBC reported that WBD plans to simulcast live MLB games on its cable networks and on Max in October.
Yes, but: An expedited rollout means that so far, product and monetization features are limited.
Sources told Axios that the live feed will include the same ads sold on linear TV to start. Eventually, they plan to integrate advanced advertising features that would allow the network to place targeted digital ads on the service.
CNN executives are also considering putting a blank slate over the feed during the ad breaks, a tactic used by other networks, like CNBC, which offers CNBC Pro subscribers access to its live feed digitally.
The service will have limited functionality to start, but eventually, executives plan to roll out a pause button, DVR capabilities, and more.
Be smart: Adding live programming to Max could help the service compete against rivals that already include live content, like Paramount+.
The ability to distribute CNN's live programming, especially during breaking news events, to Max's massive audience has added benefits for both Max and CNN.
Max subscribers will be able to switch over to breaking news coverage within the platform seamlessly. CNN gets access to a much wider audience than it would through a standalone service.
Yes, but: Integrating CNN into Max could create new headaches for WBD, including alienating conservative Max subscribers who are disenchanted with the network's coverage because they believe it leaned to the left in the Trump years.
The big picture: Nearly every major broadcast and cable news network has some sort of standalone streaming strategy to help those networks hedge against the inevitable collapse of the traditional television bundle.
CNN was already behind its competitors when it launched CNN+ in 2022. Now, it's even further behind.
NBC News launched a free, ad-supported streaming network called NBC News NOW in 2019. MSNBC content streams on Comcast's streaming service, Peacock.
Fox News launched Fox Nation, an opinion and analysis-focused subscription streaming service, in 2018.
CBS launched CBSN as a free, ad-supported service in 2014. ABC News launched a streaming service called ABC News Now in 2014. It launched a new service called ABC News Live in 2020.
Disclosure: The author of this article is a paid contributor for CNN.
Go deeper