India makes history with its first successful Moon landing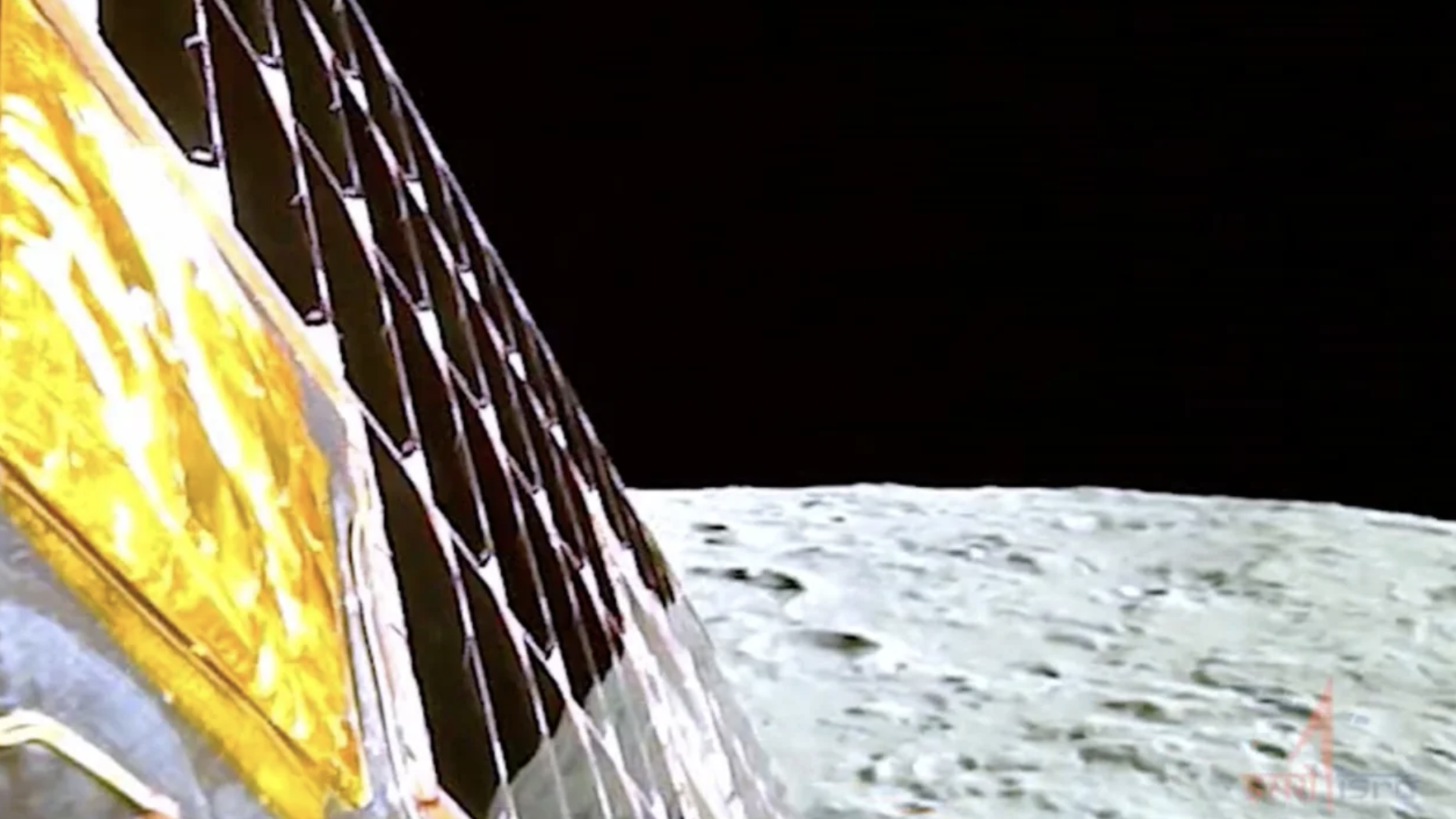 India's Chandrayaan-3 lander successfully touched down on the surface of the Moon Wednesday, days after a Russian lander crashed into the lunar surface ahead of its landing attempt.
Why it matters: The successful mission vaults India into a league with just a handful of other space agencies that have accomplished the hard feat of landing on the lunar surface. India has also become the first country to land in the Moon's south polar region.
Catch up quick: India launched its Chandrayaan-3 lander in July.
The mission includes a lander and a small rover that will descend to the lunar south pole.
The mission is a follow-up to India's failed landing attempt of its Chandrayaan-2 mission's Vikram lander in 2019.
Russia's Luna-25 crashed into the Moon after an orbital maneuver went awry, Russian space agency Roscosmos said Sunday.
What they're saying: "This is an unprecedented moment," Indian Prime Minister Narendra Modi said after the moon landing.
"This is the moment for [a] new, developing India. This is the moment for 1.4 billion" Indians, he said via videolink from South Africa where he is attending the BRICS summit.
"India's successful moon mission is not just India's alone," Modi added, saying it belongs to all of humanity.
The big picture: The Moon is becoming an increasingly popular place among space agencies and companies catering to them.
The south pole, in particular, is thought to be rich in water ice, which might be ideal to convert into rocket fuel, allowing access to deeper space destinations like Mars and beyond.
Both the U.S. and China are planning human missions to that region of the Moon in the coming years.
Editor's note: This story has been updated with additional details after the successful landing.
Go deeper