March 03, 2022
Hello, Thursday. Smart Brevity™ count: 1,499 words ... 5½ mins. Edited by Noah Bressner.
⚡ Situational awareness: The House's Jan. 6 committee says in court documents that former President Trump "may have engaged in criminal acts" to overturn the results of the 2020 election. Keep reading ... 221-page filing.
1 big thing: Putin's CEO crisis
Giant global businesses in every sector are abandoning Russia following the invasion of Ukraine.
Why it matters: In addition to condemning the invasion, the companies see an impossible environment — from worker safety ... to the logistics of getting supplies ... financial and sales disruption ... and the complexity of complying with sanctions, Axios' Hope King writes.
State of play: Financial sanctions have isolated Russia from the rest of the world. Businesses operating in Russia have an increasingly limited ability to collect revenue or pay workers and suppliers.
Economic sanctions, including export controls, have curtailed imports.
Some workers are being moved out of Russia.
Restricted airspace and travel are preventing companies from getting the equipment they need to continue to operate.
Between the lines: Some companies that have very little physical presence in Russia — including many in tech, retail and media — are limiting how products are used in the country or have pulled them.
Flashback: Since the Soviet Union's collapse three decades ago, Russia had been seen as an emerging market with long-term growth potential.
In the seven days since the invasion began:
Boeing suspended major operations in Moscow, as well as maintenance and technical support for Russian airlines.
Shell will sever ties with Russian gas giant Gazprom and end its roughly $1 billion financing of the Nord Stream 2 gas pipeline.
Exxon Mobil says it will exit Russia oil and gas operations valued at more than $4 billion and cease new investment.
GM, which sells only about 3,000 cars a year in Russia, says it will suspend exporting vehicles.
Ford suspended operations.
BMW stopped shipments and will stop production in Russia.
VW paused delivery of Audis already in Russia so it can adjust car prices to reflect the decline in value of the ruble.
Harley-Davidson suspended shipments to Russia.
Adidas suspended its partnership with the Russian Football Union.
Nike ceased online sales because it can't guarantee delivery.
FedEx and UPS suspended shipments.
Yoox Net-A-Porter Group and Farfetch, luxury e-commerce platforms, are suspending deliveries in Russia.
Apple paused product sales and limited services (including Apple Pay), on top of ceasing exports to Russia and restricting features in Apple Maps in Ukraine to safeguard civilian safety.
Dell stopped selling products.
Walt Disney is pausing film debuts in Russia. Warner Bros., Sony, Paramount and Universal say they won't release films in the country.
2. Invasion forces 1 million from homes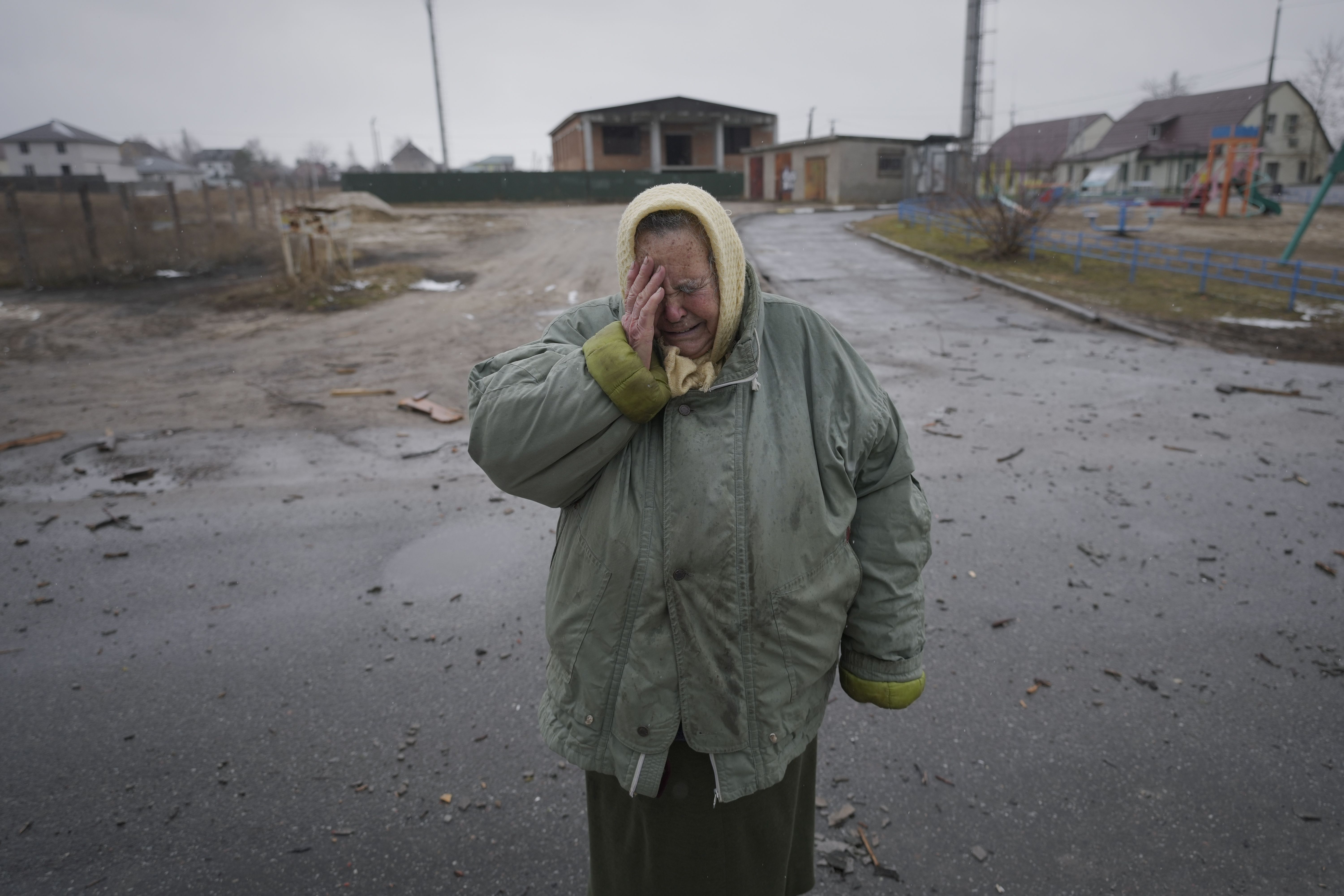 Bulletin: Russia's foreign minister says Moscow is ready for peace talks but will continue destroying Ukraine's military infrastructure.
Foreign Minister Sergei Lavrov said Russia has no thoughts of nuclear war, Reuters reports.
More than 1 million people have fled Ukraine following Russia's invasion, the UN refugee agency told AP.
That amounts to more than 2% of Ukraine's population being forced out of the country in less than a week.
Go deeper: Axios Ukraine dashboard.
3. New data: U.S. lags on gender equality
The U.S. ranks 38th in the world on the 2022 SDG Gender Index, which tracks the empowerment of women and girls across a variety of metrics — from health to education to workplace rights, Axios' Emily Peck writes.
The report relies on pre-COVID data. Its authors warn the picture is even worse today.
The report found that wealthier nations tend to rank higher for gender equality. But the U.S. ranks closer to less-wealthy nations like South Korea and Costa Rica.
🔮 What's next: March is Women's History Month. Expect a raft of data and information on women's economic standing.
4. Our weekly COVID map: 49 states fall
COVID case rates continued a steep decline over the past two weeks, Axios' Tina Reed and Kavya Beheraj report.
The lowest rates were in Nebraska (6 cases per 100,000 people), followed by Delaware and Maryland (9 per 100,000).
Montana and Alaska had the highest rates (49 per 100,000 and 47 per 100,000, respectively).
Nevada was the only state where cases rose over the last two weeks.
Kentucky saw the greatest drop.
5. Ken Duberstein, Reagan chief of staff, dies at 77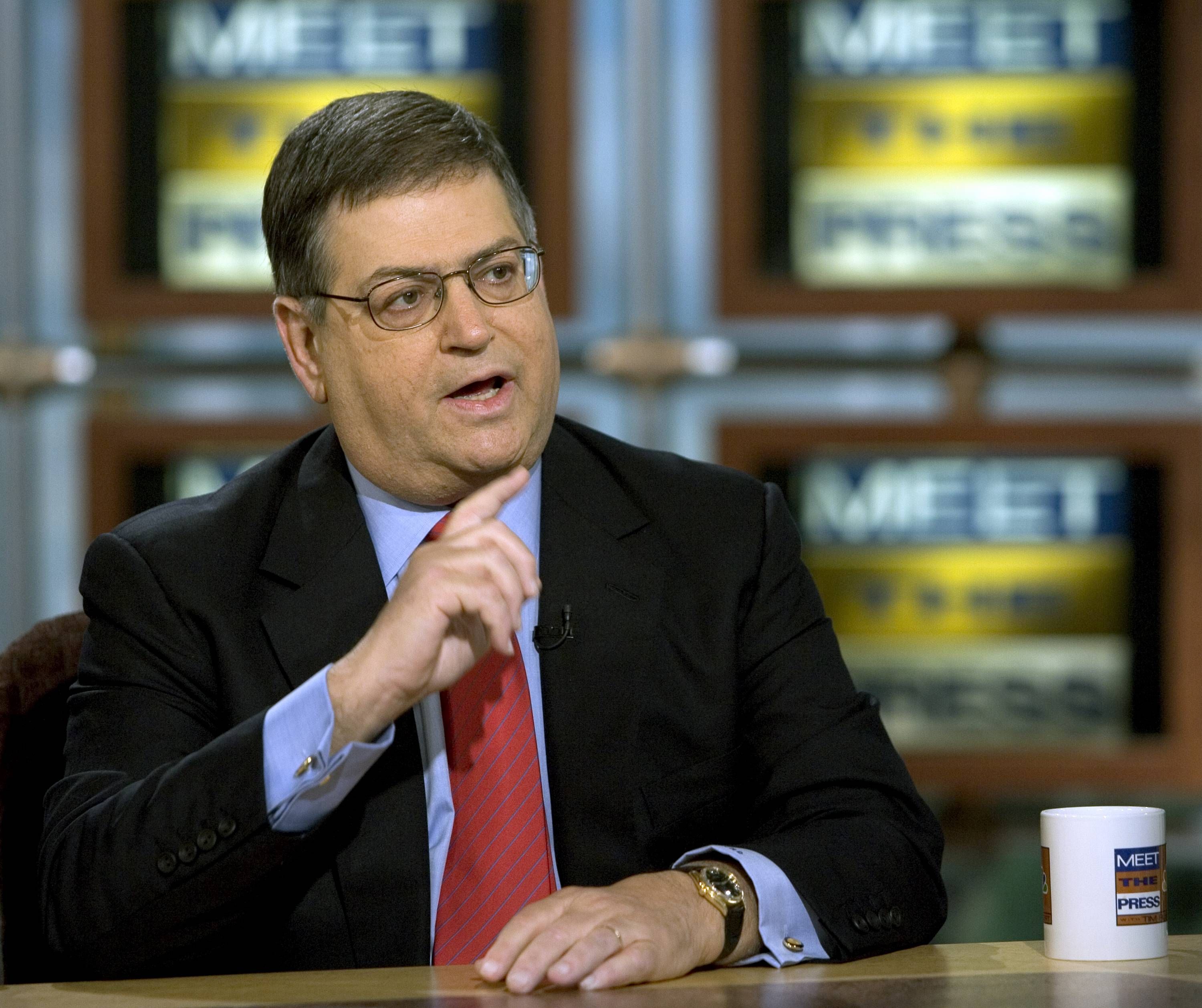 Kenneth M. Duberstein — final White House chief of staff to President Ronald Reagan and one of Washington's most connected people — died Wednesday at 77, his wife, Jackie Fain Duberstein, tells me.
Ken had been ill and retired recently from his firm, The Duberstein Group, which will continue with his younger partners. He died at Sibley Memorial Hospital in D.C.
Duberstein, a consultant to "The West Wing," was a gregarious presence at Washington parties, in network greenrooms and in New York boardrooms — forever beloved by the press for all the leaking he did during the Reagan years.
When he and Jackie were married in 2003, the officiant was Supreme Court Justice David Souter. Duberstein had been the sherpa for Souter's confirmation. The music? Marvin Hamlisch.
I was always struck by the fact that he loved being Ken Duberstein. When I told Jackie that last night, she said: "He did!"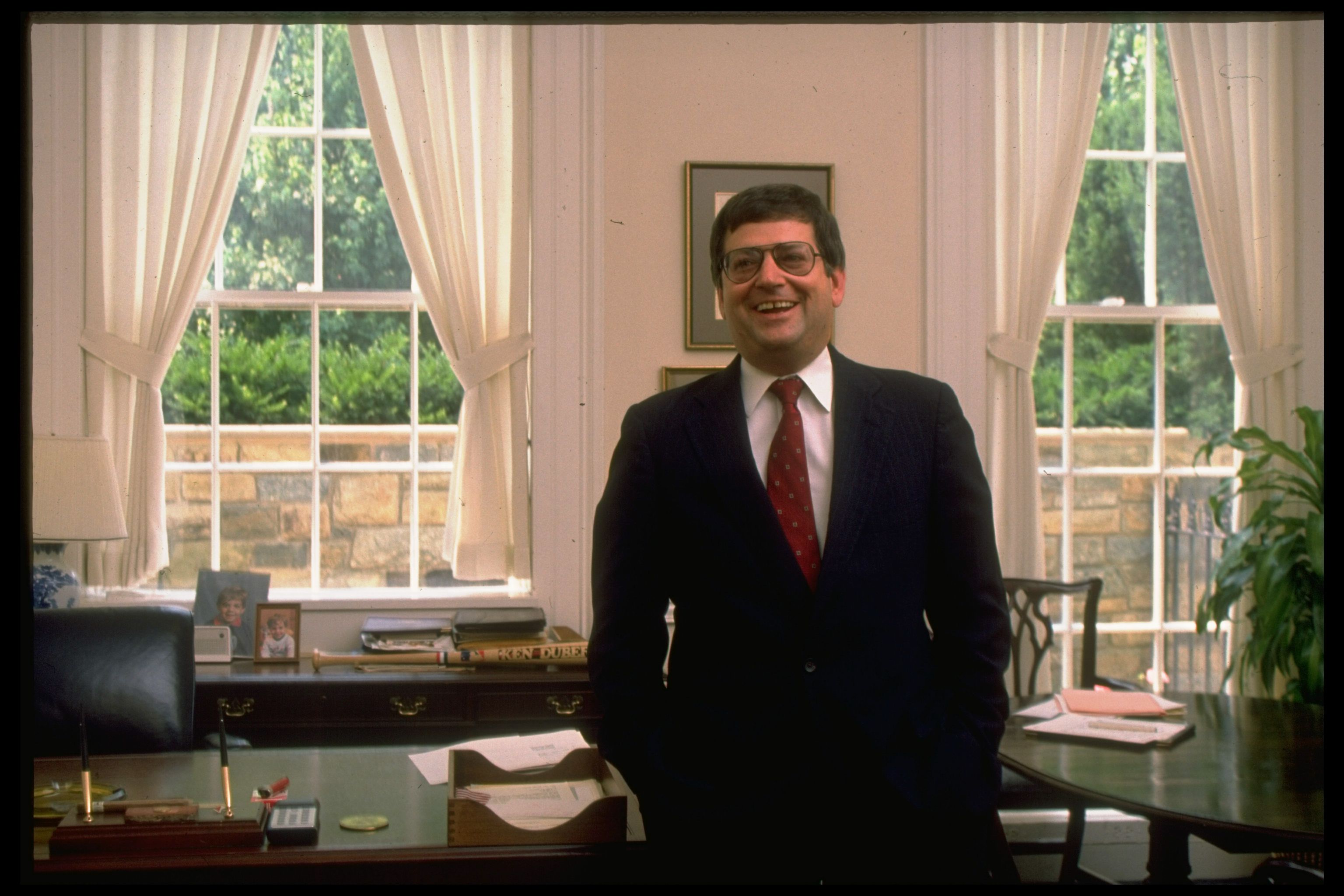 Under Reagan, Duberstein also was deputy chief of staff and was head of legislative affairs. He had been Boeing's longest-serving lead director, had been on other corporate boards, including Travelers, and was a leader at Harvard's Institute of Politics.
With a flair her husband would relish, Jackie Fain Duberstein plans a funeral at Washington Hebrew Congregation, with elder statesmen as speakers.
"If you don't grab the moment," she told me, "you lose the moment."
Share this story ... Read his bio ... Backstory.
6. Melinda French Gates' "journey of healing"
Melinda French Gates talks with Gayle King on "CBS Mornings" about her divorce from Bill Gates, who admitted an affair:
I certainly believe in forgiveness. So I thought we had worked through some of that. ...
There just came a point in time where there was enough there that I realized it just wasn't healthy, and I couldn't trust what we had.
In the interview airing this morning, French Gates says she had "a lot of tears for many days — I mean, days where I'm literally laying on the floor on the carpet ... and days I certainly was angry."
"I do feel like I'm turning a page," she said. "I'm actually really excited about what's to come and life ahead for me."
7. First look: Mark Leibovich on Trump enablers
Mark Leibovich — author of the bestselling "This Town," about Beltway rituals — will be out July 12 with a new vivisection, "Thank You for Your Servitude: Donald Trump's Washington and the Price of Submission."
Why it matters: Leibovich told me this is about people who allowed Trump to happen — "Republican collaborators who helped and enabled and rehabilitated him despite profound misgivings about his character and where he was leading their party, their country and themselves."
Leibovich — who left The New York Times for The Atlantic, where he starts in April — tells me: "I set out to write a sequel to 'This Town,' but for the Trump years. It didn't take long to realize that this was a ... different and scarier story than the 'This Town' of a decade ago."
"It is about the dirt that Trump tracked in during his Washington residency, the people he broke, the weakness he seized upon and the party he came to own."
Originally, the title was going to be something like "Trumptown."
But Leibo said he found "the most compelling part of this story has been about the servitude and submission of the Trump era GOP: the people ... Trump brought to heel, and who were willing to do what it took to make themselves 'relevant' in this dark carnival."
When I asked Leibo if D.C. is back, he replied: "'This Town' never left. It's a living, breathing mutating organism — like a virus."
8. 📺 State of the ratings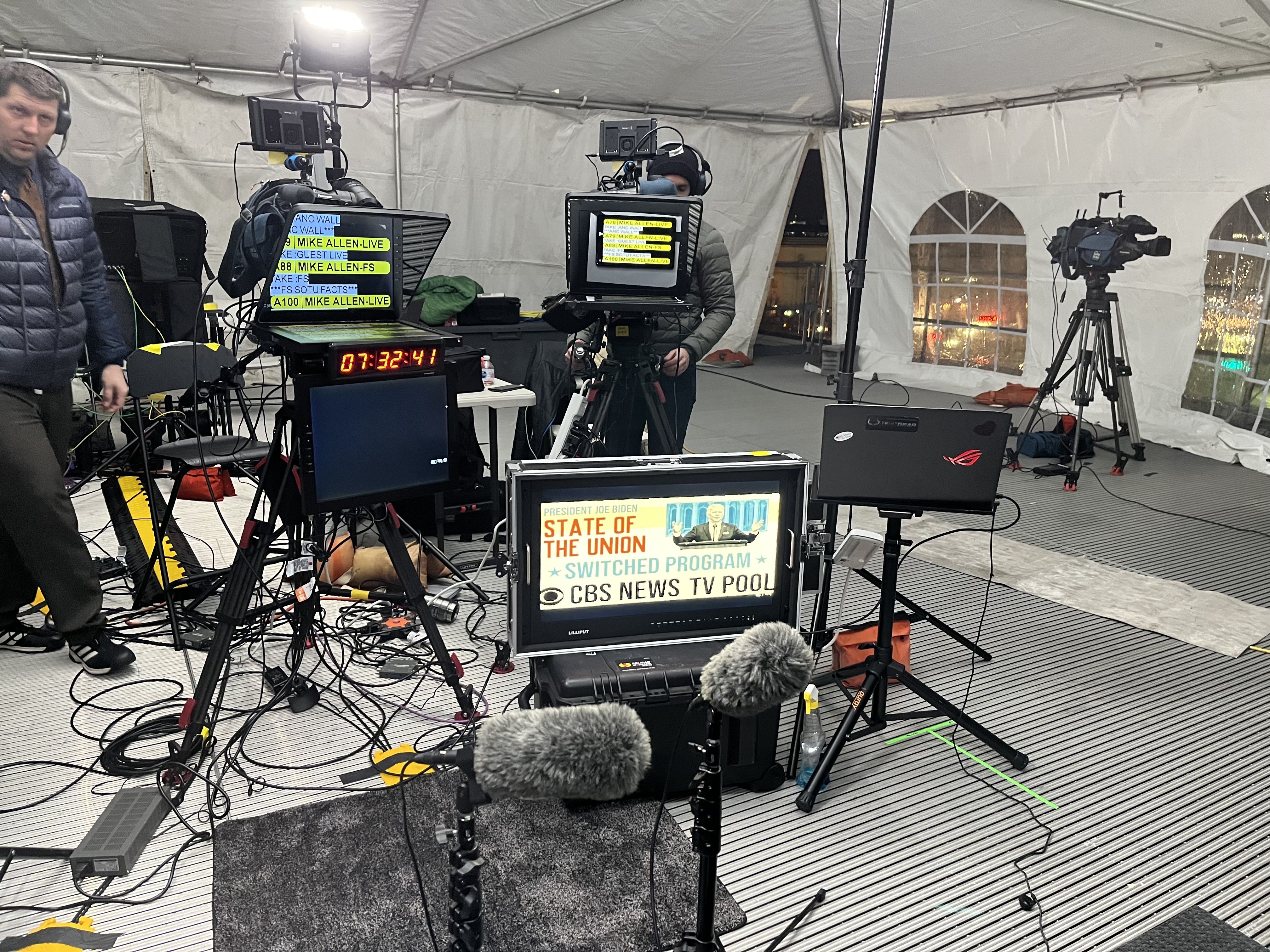 38.2 million people watched President Biden's State of the Union address on TV Tuesday evening, up 42% from his speech to a joint session of Congress last April, Axios' Sara Fischer writes from Nielsen data.
Tuesday's address was carried across 16 U.S. broadcast and cable networks, in English and some in Spanish.
Fox News drew the biggest audience numbers of all networks, with 7.2 million viewers between 9:09 and 10:10 p.m. ET, followed on cable by CNN with 4.8 million and MSNBC with 4.1 million. [Corrected]
ABC led the broadcast networks with 6.3 million viewers, followed CBS with 4.9 million and NBC with 4.7 million.
The context: More people tuned in last night than they did for the last four years of the Obama administration.
But Biden's speech drew far fewer viewers than former President Trump's 2018 State of the Union, watched by 45.5 million people.
📬 Sign up here for your own personal copy of Axios AM and Axios PM.