Axios AM
May 02, 2023
☕ Happy Tuesday. Smart Brevity™ count: 1,366 words ... 4 mins. Edited by Kate Nocera.
🐘 Situational awareness: Virginia Gov. Glenn Youngkin told the Milken Institute conference in Beverly Hills that he won't run for president this year. Go deeper.
1 big thing: Looming AI catastrophes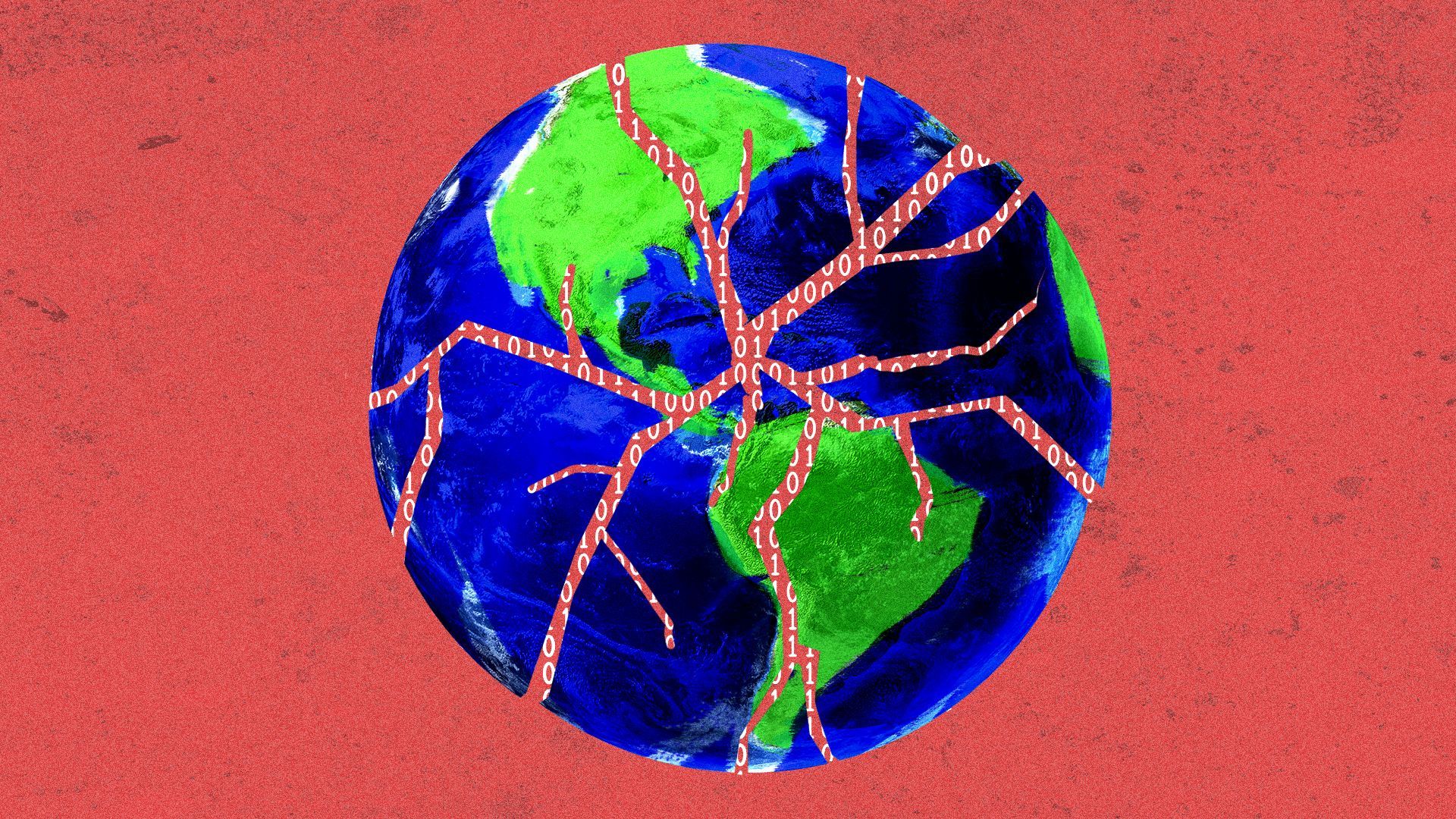 The "godfather of AI" quit Google and joined a growing chorus of experts warning that the rush to deploy artificial intelligence could lead to disaster.
Why it matters: When some of the smartest people building a technology warn it could turn on humans and shred our institutions, it's worth listening, Axios global tech correspondent Ryan Heath writes in his debut.
Geoffrey Hinton, a top machine-learning pioneer, says he left Google so he can speak freely about the dangers of rushing generative AI products.
"It is hard to see how you can prevent the bad actors from using it for bad things," Hinton, 75, told The New York Times (subscription).
Axios asked AI experts — developers, researchers and regulators — to sketch their most plausible disaster fears. Their top 5:
1. Cyberattacks explode. The right prompts can now generate working malicious code, meaning more, bigger and increasingly diverse cyberattacks.
2. Scams proliferate. Forget clumsy emails The new AI-assisted phishing and fraud schemes will take the form of real-sounding pleas for help in the faked voices of your friends and relatives, harvested from their social media.
3. Disinformation detonates. Propaganda and partisan assault will be optimized by algorithms and given mass distribution by tech giants.
Multimodal AI — text, speech, video — could make it impossible for the public to separate fact and fiction.
4. Surveillance increases. America's 70 million CCTV cameras and unregulated personal data already enable authorities to match people to footage.
AI can supercharge this kind of tracking for both corporations and governments, enabling behavior prediction on a mass scale but with personalized precision.
5. Strongmen crack down. Mass digital data collection can give would-be autocrats a means to anticipate and defuse social anger that bypasses democratic debate.
🥊 Reality check: The tech industry's AI product race is accelerating.
Google CEO Sundar Pichai has warned of a "mismatch" between how fast AI is developing and how quickly our institutions can adapt. But he has also responded to competition from Microsoft and OpenAI by flooring the gas pedal on the company's AI product launches.
2. ⏰ New alarm on debt ceiling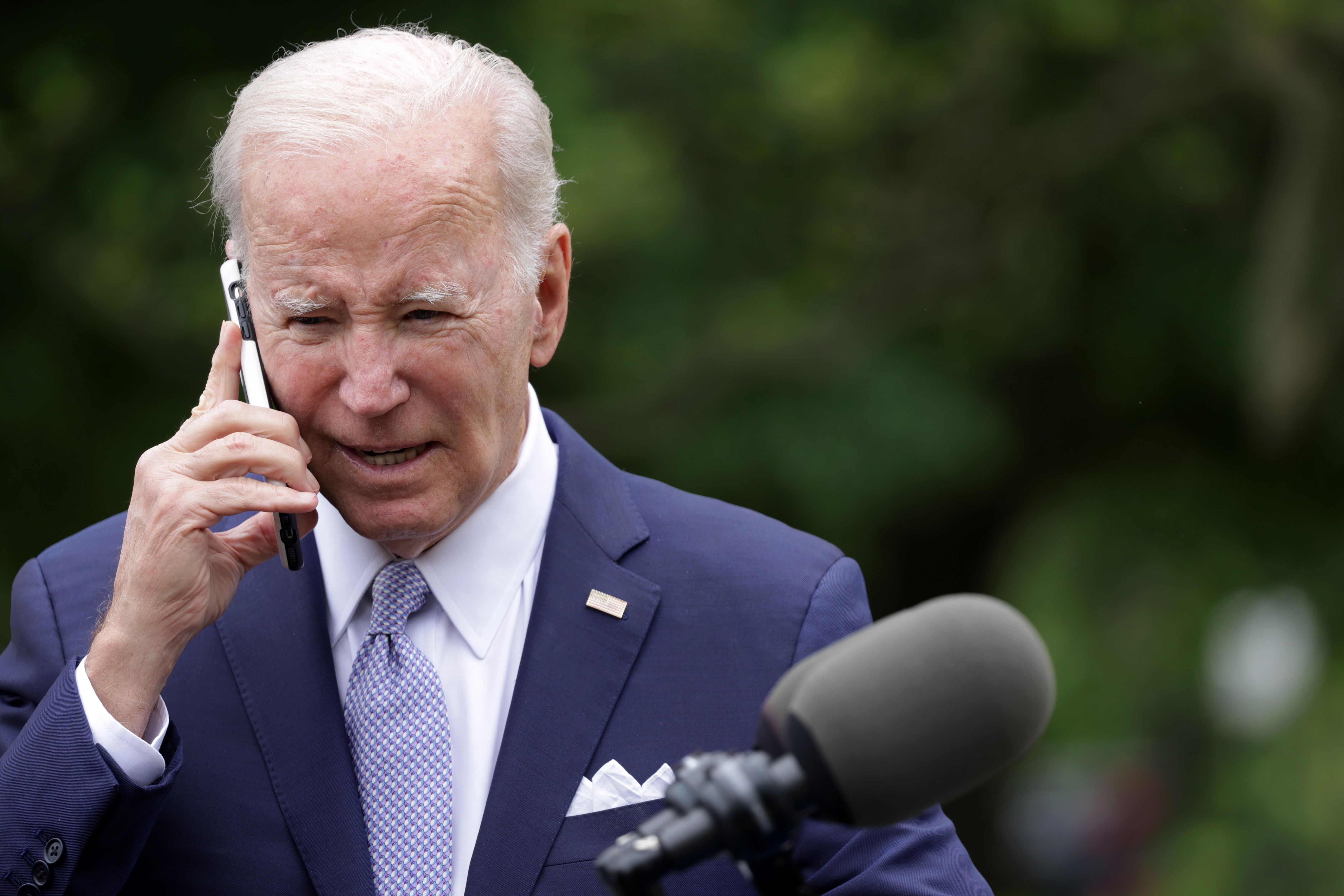 The months-long silence between President Biden and House Speaker Kevin McCarthy was broken yesterday by an urgent warning:
Treasury Secretary Janet Yellen said the U.S. could be unable to "continue to satisfy all of the government's obligations" by June 1 if Congress does not raise or suspend the debt limit before that time.
Why it matters: Yellen's new debt-ceiling deadline gives the White House and Congress as little as a month to avert a catastrophic default, spurring Biden to call an emergency meeting with congressional heads.
🥊 Reality check: The timeline is more urgent than it looks, and a vast chasm remains between the two parties.
Biden plans to push a clean debt ceiling increase (without McCarthy's spending cuts) at the planned May 9 meeting with congressional leadership despite Republicans ruling it out.
The Senate is only in session for 14 days before June 1, while the House is in for 12 days.
Biden will be in Japan and Australia from May 19-24,
3. 🎥 Hollywood writers go on strike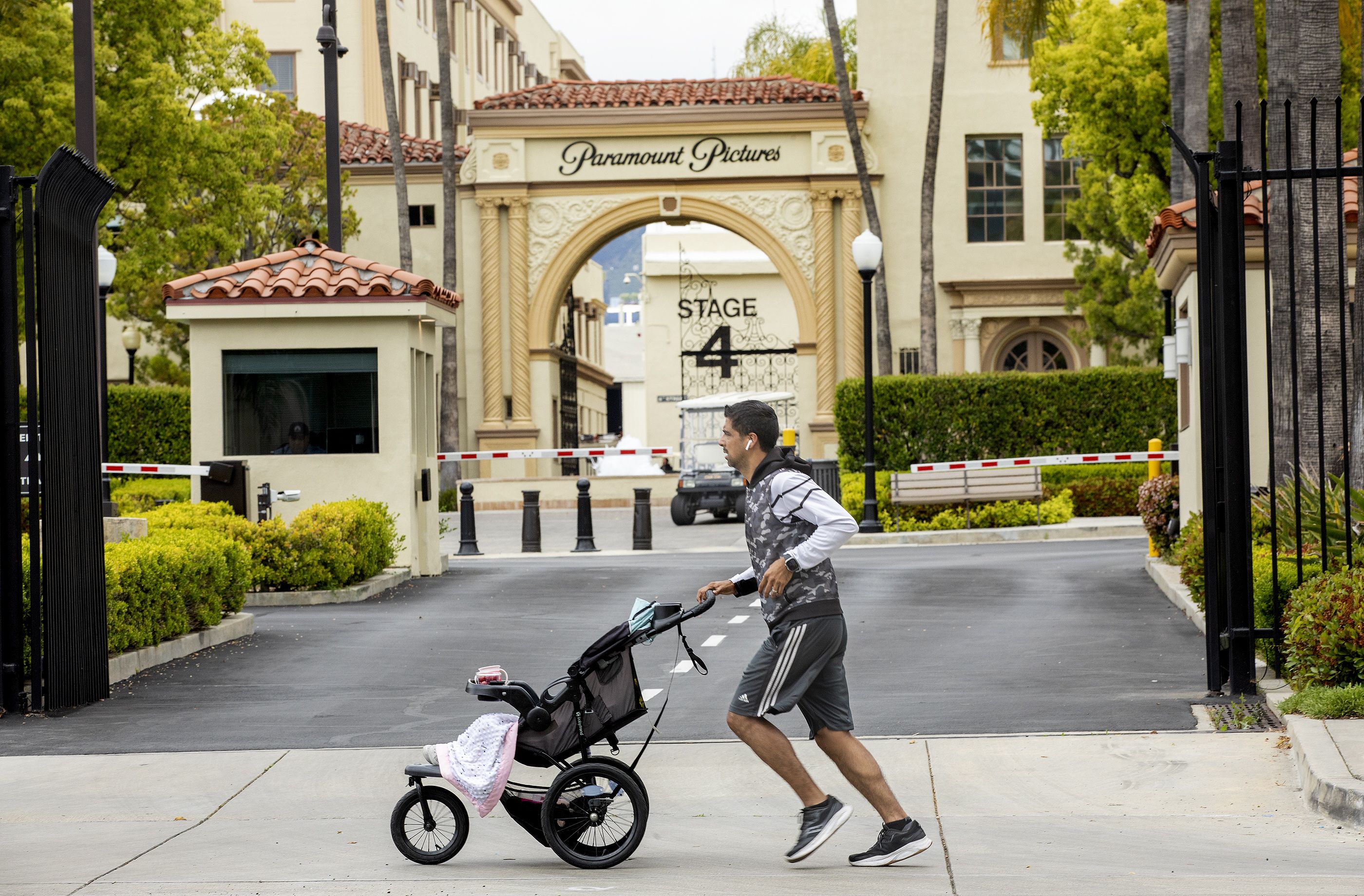 The Writers Guild of America called for the first strike in 15 years after negotiations for a labor deal with Hollywood studios broke down ahead of yesterday's expiration of the current deal, reports Tim Baysinger, co-author of Axios Pro: Media Deals
Why it matters: A work stoppage threatens to cripple Hollywood's already-messy transition to the streaming era.
The guild said that its 11,500 unionized screenwriters will head to the picket lines today.
WGA members will immediately cease any and all writing duties, though they may perform other duties like producing or directing.
👀 What we're watching: Given the time of the year, most broadcast shows will be in-between seasons. But a strike going deep into the summer would lead to delays for the 2023-24 season.
Late-night and daytime television shows will immediately halt production.
Streaming services and film studios are less affected initially because they produce their content well in advance.
What's happening: The rapid growth of AI is causing concern among writers that studios will replace some of their work with machines.
"The companies' behavior has created a gig economy inside a union workforce, and their immovable stance in this negotiation has betrayed a commitment to further devaluing the profession of writing," the WGA said in a statement last night.
The other side: The Alliance of Motion Picture and Television Producers, which represents the major studios and production companies, argued that its latest proposal included "generous increases in compensation" and increases in streaming residuals.
The alliance added that it was prepared to improve that offer.
Flashback: The last WGA strike came in 2007-08 and lasted 100 days.
4. 📺 Bunny ear boom
More U.S. households are leaning into free, over-the-air broadcast networks for their live TV content, as streaming subscriptions continue to eat into their cable budgets, Axios Media Trends expert Sara Fischer writes.
Why it matters: The trend is forcing sports teams and leagues to consider moving their distribution rights to over-the-air broadcast networks from cable, which could expedite cable's demise even further. 
The Phoenix Suns and Phoenix Mercury said they have struck a new distribution deal that puts all of their live games on over-the-air broadcast channels — leaving no games left to air on cable.
5. IBM halts hiring for roles AI could kill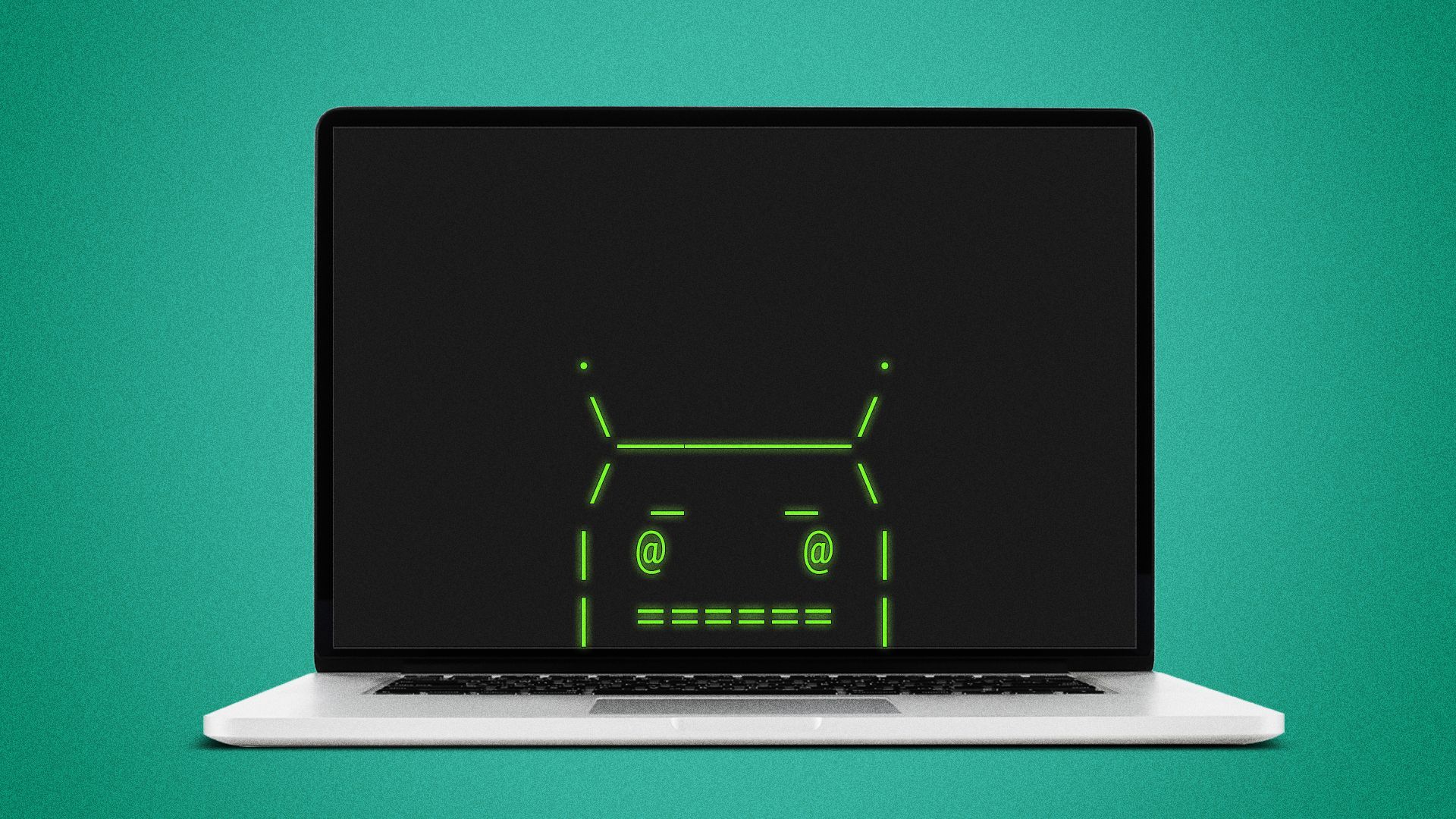 IBM CEO Arvind Krishna told Bloomberg that the company will pause hiring for roles that could be replaced with artificial intelligence — a potential loss of 7,800 jobs over the next five years.
Why it matters: "Krishna's plan marks one of the largest workforce strategies announced in response to the rapidly advancing technology," Bloomberg writes.
Krishna said hiring for back-office roles, including human resources, will be suspended or slowed. IBM has 26,000 of these non-customer-facing roles.
"I could easily see 30% of that getting replaced by AI and automation over a five-year period," Krishna told Bloomberg.
6. 🛑 Pornhub blocks access in Utah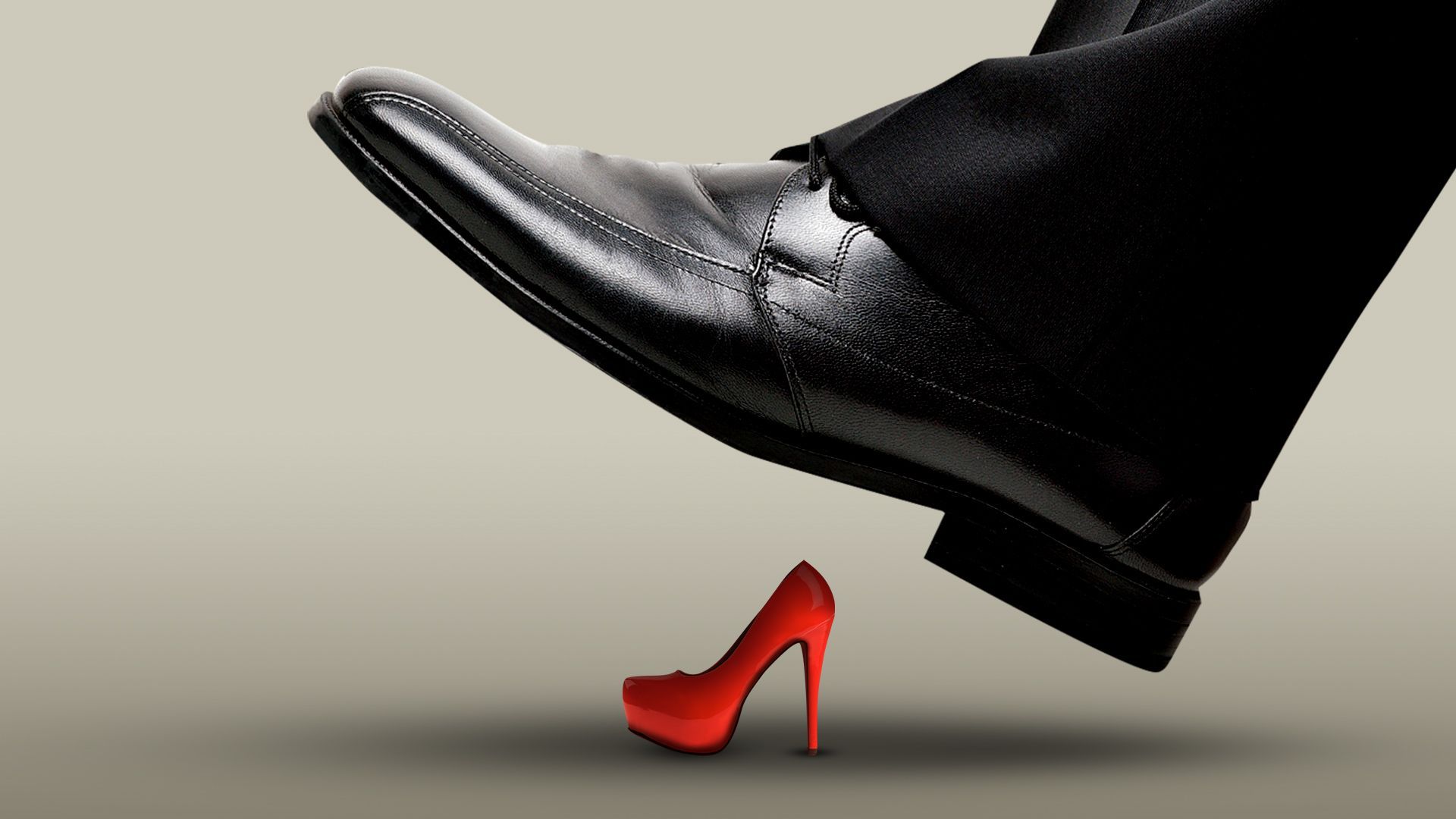 Pornhub blocked access in Utah due to a new state law requiring adult websites to verify users' ages, writes Erin Alberty of Axios Salt Lake City.
Pornhub now opens on devices in the Beehive State with a message saying the company has "made the difficult decision to completely disable access to our website in Utah."
It's a response to a Utah age verification law taking effect tomorrow. It requires websites with adult content to obtain age verification each time someone tries to access the site.
7. Vice preps for bankruptcy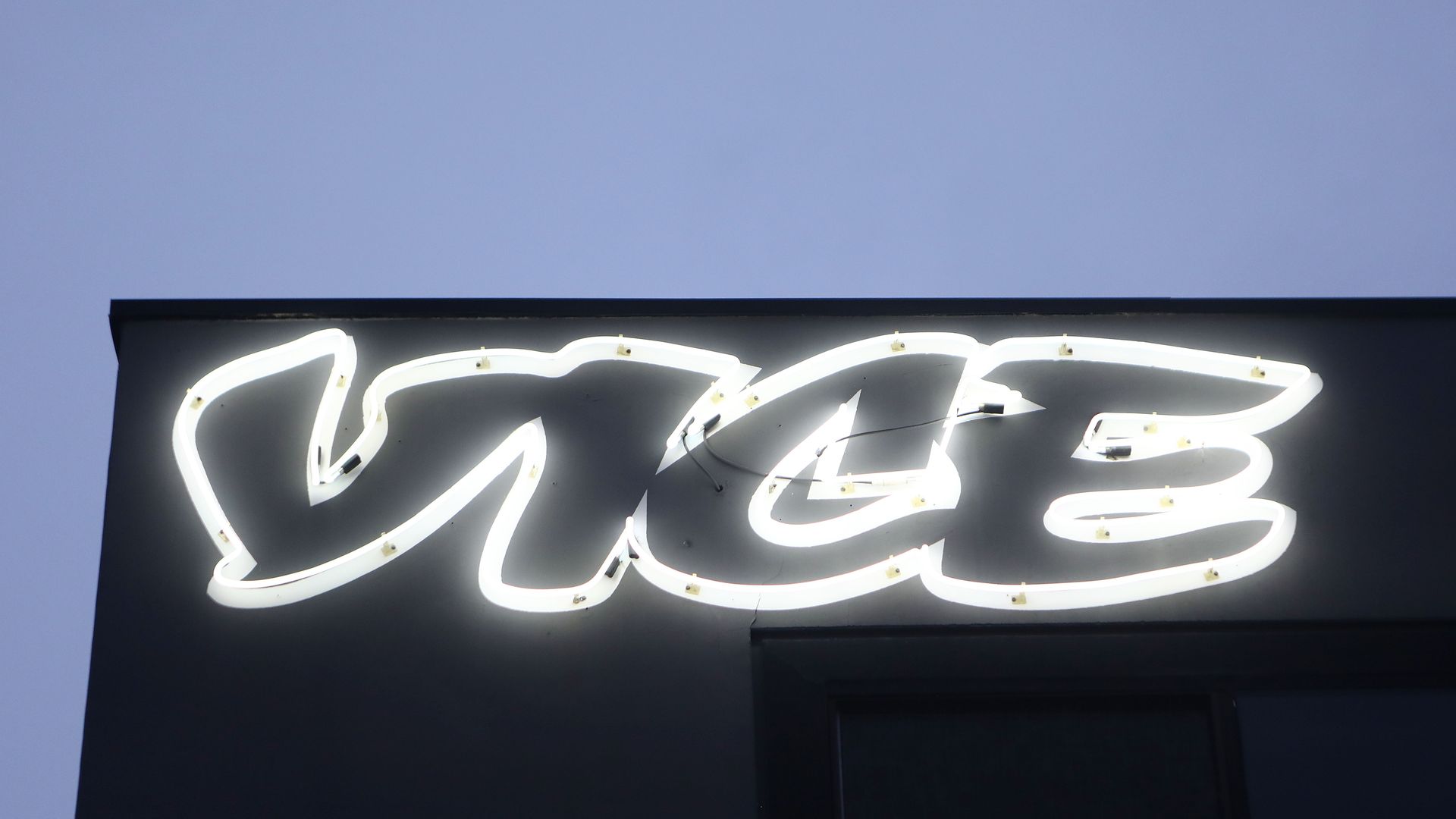 Vice Media has taken steps to file for a possible bankruptcy if it cannot secure a buyer in the next few weeks, sources told Axios Media Trends expert Sara Fischer.
Why it matters: Vice was once considered one of the most successful news startups of all time when investors valued it at $5.7 billion in 2017. Now it's struggling to sell itself for more than $1 billion.
How we got here: Vice raised well over $1 billion in financing from a slew of investors, including A&E Networks, Disney and 21st Century Fox.
Things went sour once investors began to realize that Vice's growth was slowing, which made it hard to justify the massive valuations it received from investors over the years.
8. 🎸 1 for the road: Aerosmith "Peace Out"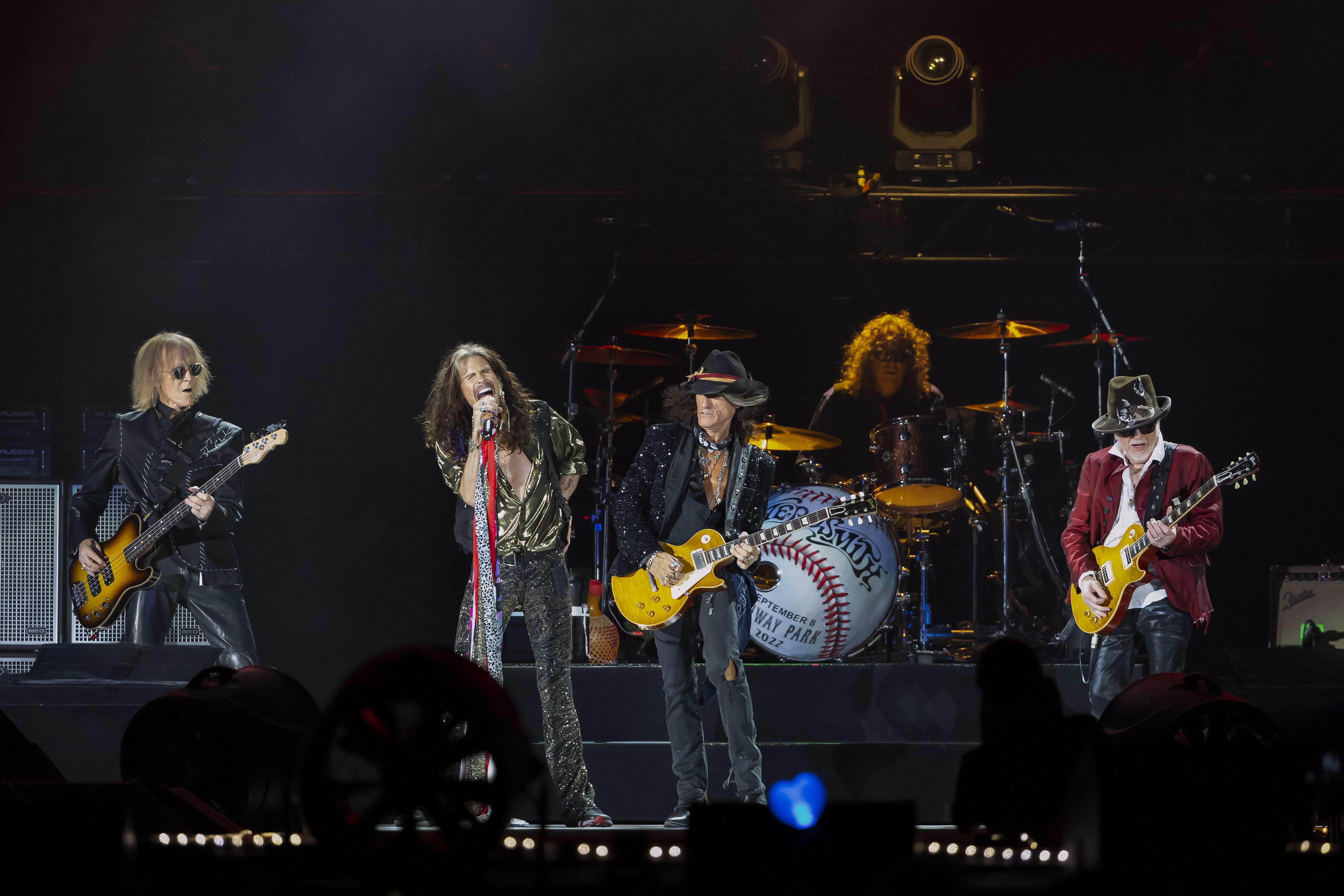 Aerosmith — which formed 53 years ago, in 1970 — announced a farewell tour called "Peace Out" starting Sept. 2 in Philadelphia.
The 40-date run of shows, which includes a stop in the band's hometown of Boston on New Year's Eve, will end Jan. 26 in Montreal.
"I think it's about time," guitarist Joe Perry told AP.