Pornhub blocks access in Utah in protest of new age verification law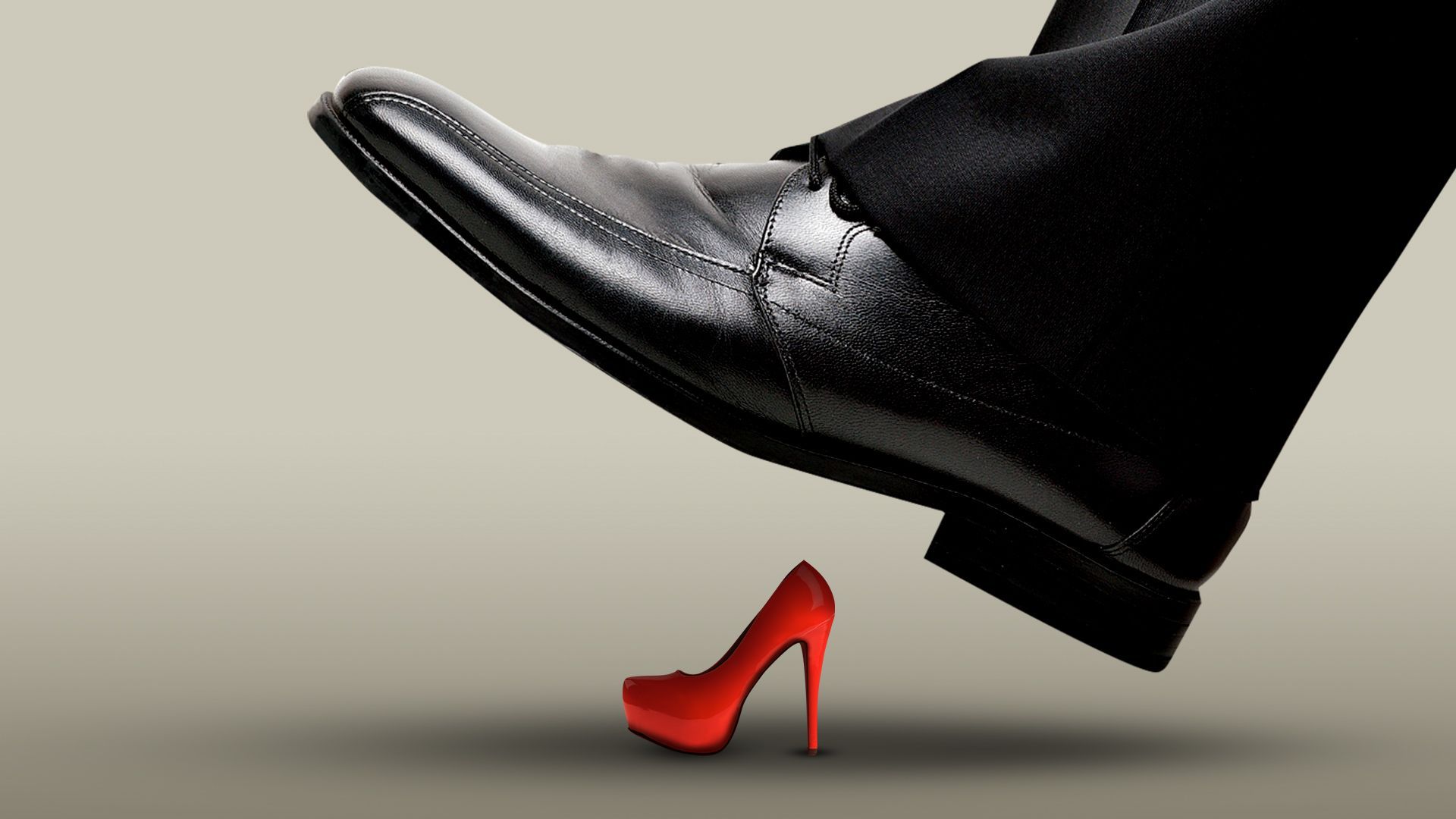 The adult content website Pornhub blocked access in Utah on Monday due to new state laws requiring websites with adult content to verify users' ages before allowing them to access the platforms.
Driving the news: Pornhub.com now opens on devices in Utah with a message that states the company has "made the difficult decision to completely disable access to our website in Utah."
The move comes in response to Utah's age verification law, passed in March, the company wrote. That law takes effect Wednesday.
Pornhub's owner, MindGeek, put the same message on its other sites like Brazzers, YouPorn and Redtube. Pornhub confirmed to Axios that the messages went up on Monday in response to the age verification law.
Catch up quick: Utah's new laws require websites with adult content to obtain age verification each time someone tries to access the site.
Companies that don't comply will be liable if they're sued because a minor accessed their content.
They also require social media companies to verify all Utah users' ages, starting March 1, 2024, and block accounts of users who don't supply age verification.
Zoom in: Pornhub's terms of service require users to be 18 years or older to use the site.
"We believe that the best and most effective solution for protecting children and adults alike is to identify users by their device and allow access to age-restricted materials and websites based on that identification," the auto message to Utah users states.
It links to instructions to use parental controls to block the site.
The other side: The bill's sponsor, state Sen. Todd Weiler (R-Woods Cross) noted that Pornhub began verifying ages in Louisiana, which passed a similar law that took effect this year.
"I expect they will eventually comply with Utah's as well," Weiler said.
Of note: Louisiana has a state-created digital "wallet" that Pornhub uses to check users' digital driver's licenses.
Utah has no such verification tool, Michael Stabile, a spokesperson for the Free Speech Coalition, told Axios.
Flashback: Utah declared porn a "public health crisis" in 2016 — a move replicated in other states.
Zoom out: Pornhub and other MindGeek companies will probably not be the last to block Utah, Stabile said.
"I think that has a huge chilling effect on anybody who's operating in the sexual wellness space, as well as obviously, sexual speech of all kinds including adult content," he said.
Yes, but: Some sites likely will neither block Utahns nor comply with the new rules, Stabile said — and MindGeek's statement and Stabile argued those sites could see an upswing in traffic.
Age verification laws can "drive people to less regulated sites" that may operate abroad and whose owners do not fear civil liability in the USA, Stabile said. "They drive people to pirate sites, and sites that don't verify or they have illegal content" like child pornography.
The big picture: Mississippi and Virginia have passed age-verification laws similar to Louisiana's.
"It's looking more and more like adult sites are going to block off a significant section of the country," Stabile said.
Go deeper