Giant spiders are on the move in Seattle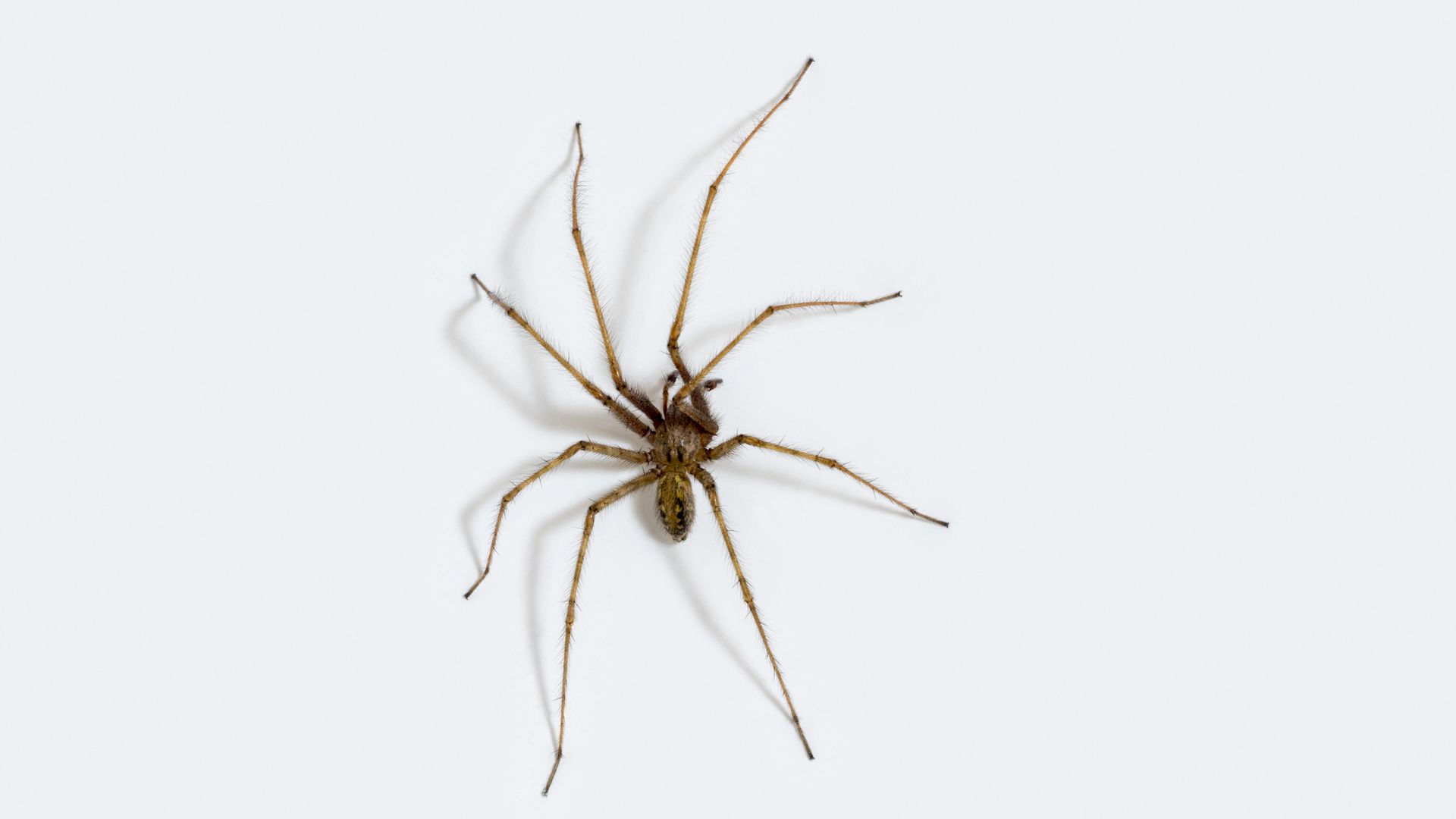 Take note Seattle arachnophobes: those spiders you see running around in your house right now are year-round tenants.
What's happening: The giant house spider, or Eratigena atrica, that is commonly found in Washington homes west of the Cascade Mountains reaches sexual maturity this time of year, Rod Crawford, the curator of arachnids at the Burke Museum in Seattle, told Axios this week.
They leave their webs, which are often located in basements and crawl spaces, and spend the rest of their short lives running around and looking for mates, he said.
The other species people notice in September are the European cross orbweavers, or Araneus diadematus, which are now creating large orb webs in the garden on paths "where you will walk right into them," he said.
What to do: Leave them alone. Neither is dangerous and both are important. And don't move indoor spiders outside thinking you are doing them a favor, he said. Indoor species can't survive outdoors and vice versa, he said.
Of note: One of the biggest spider myths is that spiders come inside when it starts to get cold. "They are cold blooded and they don't seek warmth," he said.
Spiders almost never bite humans, Crawford said. He's been bitten only three times despite handling tens of thousands.
Black widows and brown recluses are two commonly feared species, but black widows are found only in Eastern Washington and the San Juan Islands while brown recluses are nowhere in the state, he said.
Be smart: There are dozens of spider species that are common in Western Washington and 975 known species in the state so far, per Crawford.
1 fun thing: For spider fans, October is the month to relish. That's when the largest number of small native species — the kind that ordinary people never look for or see — become mature and collectors head out on field trips.
More Seattle stories
No stories could be found
Get a free daily digest of the most important news in your backyard with Axios Seattle.