Ideas for taxes to fill Seattle's $200M budget hole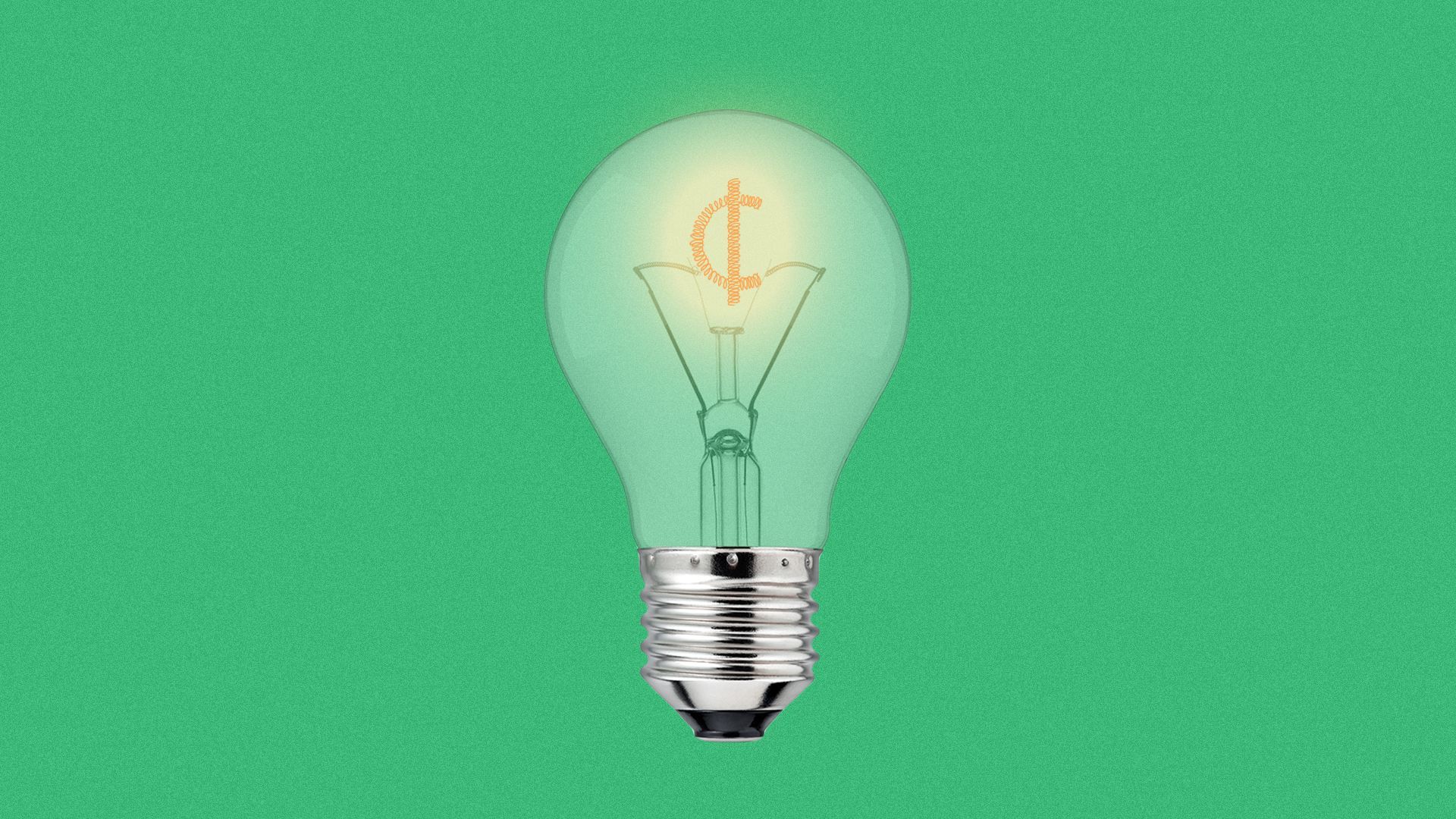 Seattle officials are projecting an annual budget hole of more than $200 million in 2025 — but several ideas for new taxes could help close that gap.
Driving the news: A report released last week by a city workgroup outlines nine potential taxes that could help shore up the city's $1.6 billion general fund budget, which is projected to spend more than it's bringing in.
Why it matters: If the city doesn't find a way to raise revenue, it will have to look at cuts to city programs and staff.
Details: One of the revenue ideas is to impose a city-level tax on capital gains, which include profits from selling assets such as stocks and bonds.
Such a tax could be modeled on the state's new capital-gains tax, which applies to the portion of capital gains profits above $250,000 a year per person (or per couple).
Another idea would be to charge an extra tax on businesses whose CEOs are paid far above their median employee's salary.
San Francisco and Portland already have enacted similar taxes, which apply to companies whose CEOs are paid at least 100 times more than their median worker.
Yes, but: A simpler option may be to adjust the city's existing JumpStart payroll tax, which was designed to affect Amazon and other big businesses.
The tax applies to companies with payroll of more than $8.1 million annually and at least one employee making $174,337 per year or more.
JumpStart could be adjusted so it applies to more companies — either by lowering the total payroll threshold or lowering the minimum employee salary that triggers the tax, per the workgroup report.
Plus: The report also discusses other possibilities, including a tax on vacant residential units, charging tolls on congested roads, increasing taxes on sales of properties above $5 million and a city-level income tax.
Many of those ideas, however, would require changes at the state level, making them less viable tax options in the near term, Seattle City Councilmember Teresa Mosqueda told Axios.
City officials are also looking at ways to trim spending as they explore new tax options.
City Councilmember Alex Pedersen said at a meeting Thursday that the council could look at city employee pension reform as one potential cost-saving measure.
He said he also thinks the City Council should think about continuing to use JumpStart revenue to balance the general fund, a step the council took as a temporary stopgap measure this past year.
That would leave less money in the separate JumpStart fund to pay for initiatives such as affordable housing, efforts to fight climate change, small business assistance and community development programs.
What's next: City staff are now conducting more in-depth reviews of several of the tax ideas to come out of the workgroup.
If a new tax is going to be used to help balance the budget in 2025, the legislation would ideally be approved by the end of this year or early next year, Mosqueda said.
More Seattle stories
No stories could be found
Get a free daily digest of the most important news in your backyard with Axios Seattle.