Washington's supply of opioid meds is well above average, study finds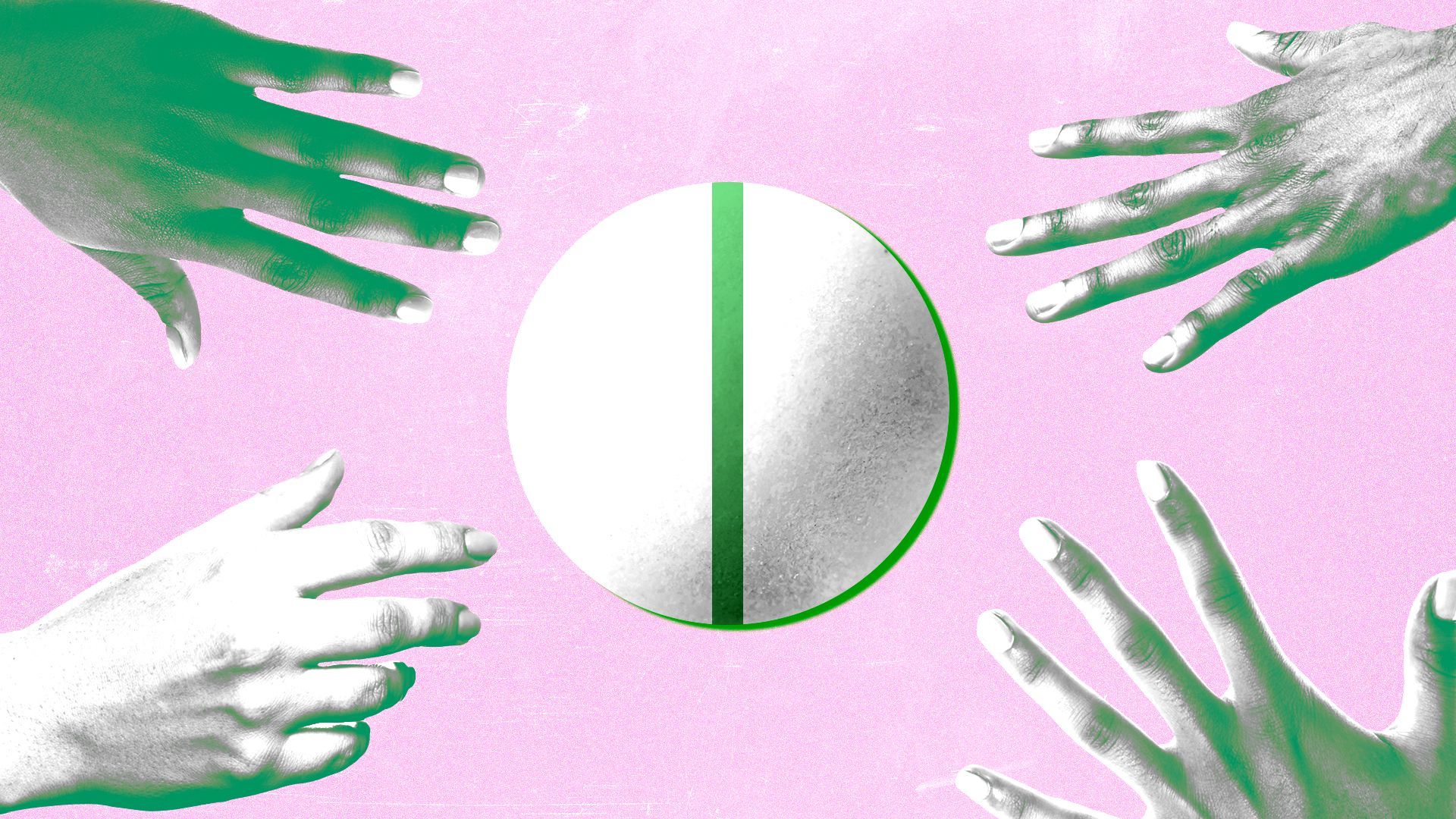 Access to medications for opioid use disorder can be much harder to find in some states than others, a recent survey found. But Washington has a better supply than most.
Why it matters: The opioid epidemic has had an enormous human toll, with nearly 80,000 reported opioid-involved drug overdose deaths in the U.S. last year, according to data from the Centers for Disease Control and Prevention. But federal data shows only slightly more than one in 10 people with opioid use disorder receive medication for it.
Driving the news: Nationally, 57.9% of more than 5,200 pharmacies in 32 states reported having Suboxone, which contains buprenorphine and naloxone, in stock, according to the Bicycle Health Medical Group study published last month in JAMA Network Open.
In Washington, 146 out of 174 pharmacies, or 83.9%, reported having buprenorphine, per the study.
By contrast, only 37%, or 281 of 757, pharmacies in Florida, reported having stock on hand.
Methadone and buprenorphine — a component of Suboxone – are widely considered to be the gold standard of care for opioid addiction, according to UW Medicine professor and addiction expert Caleb Banta-Green.
Better accessibility in Washington is due, in part, to decades of work by university researchers, health care providers and state agencies, said Banta-Green, a researcher at UW's 50-year-old Addictions, Drug & Alcohol Institute and a representative to the National Institute on Drug Abuse's drug epidemiology work group.
"People have worked really hard to educate and raise awareness among people with addictions, their families and health care providers about this frontline treatment," he told Axios.
Even with increased access, Washington — along with Wyoming — saw the biggest percentage increase in overdose deaths of 22% in 2022, per the latest CDC data.
Barriers to swiftly filling anti-addiction prescriptions at local and preferred pharmacies can interfere with recovery, as the Drug Enforcement Agency acknowledged in January when it announced Congress' elimination of a type of registration previously required to treat patients with buprenorphine for opioid use disorder.
Additionally, the Washington State Health Care Authority has taken several steps to increase access to addiction medication, including removing the need for prior authorization and lifting lifetime limits on the drug, state Medicaid director Charissa Fotinos told Axios.
This year, the agency also increased the dose limit requiring prior authorization to account for the increased potency of fentanyl, she said.
What we're watching: While state and city lawmakers continue to wrestle over the most appropriate way to address drug use and possession and whether to focus on it as a public health crisis or to criminally punish offenders, Banta-Green said he and others in the field continue to focus on trying to make buprenorphine easily accessible at community-based sites.
Editor's note: A quote from Caleb Banta-Green in this story has been corrected to reflect that he used the term "people with addictions" (not "addicts").
More Seattle stories
No stories could be found
Get a free daily digest of the most important news in your backyard with Axios Seattle.