Payroll tax for long-term care program kicks in July 1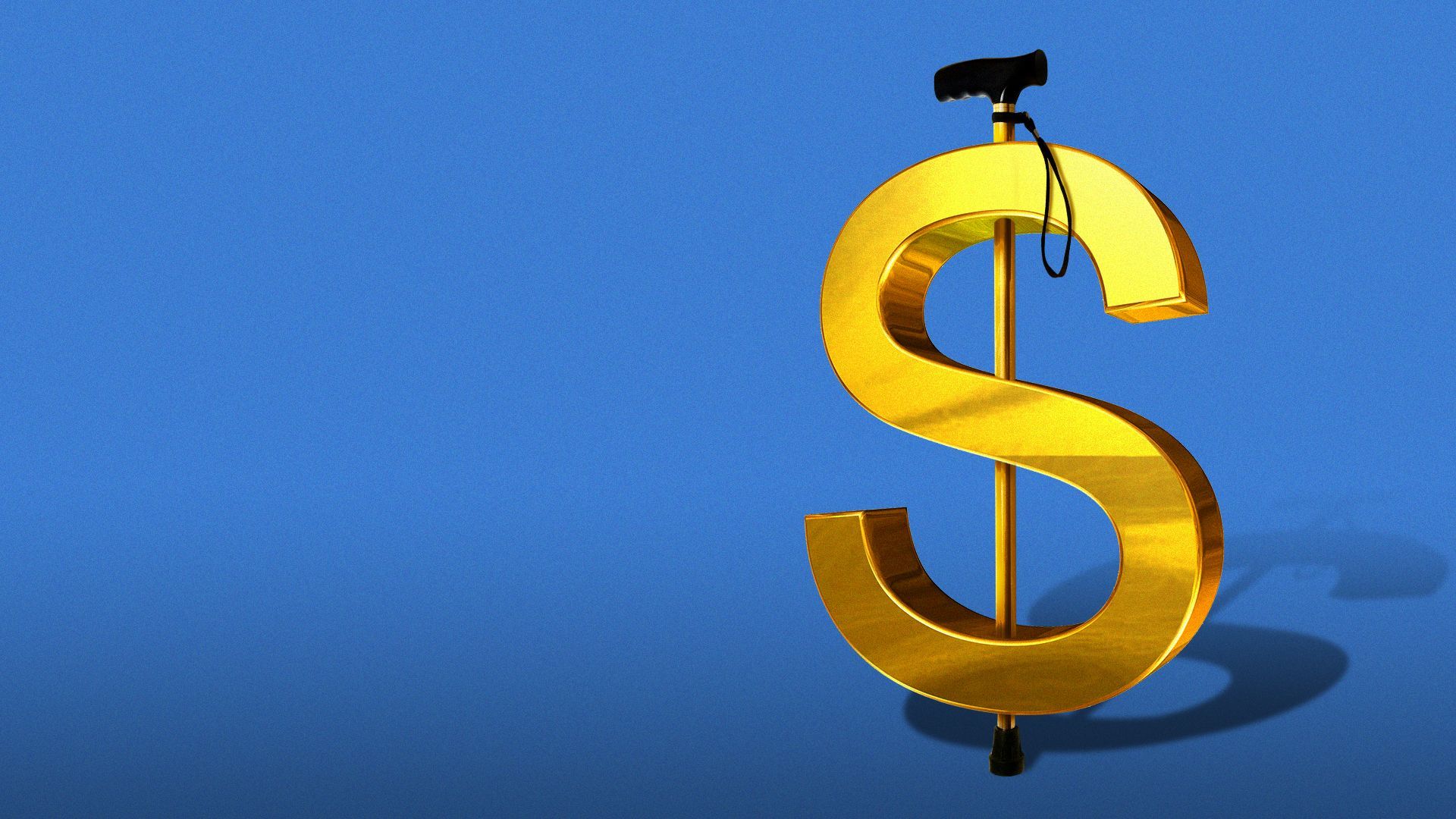 Washington state's first-in-the-nation long-term care program is finally getting off the ground — and for most people, there's no longer an option to opt out.
Catch up quick: The program, known as WA Cares, provides eligible people with a lifetime benefit of up to $36,500, which they can use to pay for nursing care or other services they may need as they age or become disabled.
The social insurance plan is funded with a 0.58% payroll tax that kicks in July 1.
Why it matters: When Washington's Democratic-controlled Legislature approved the program in 2019, supporters said it would help people age in their homes, and prevent older adults who need assistance with daily living from having to spend themselves into poverty.
By the numbers: For someone making $50,000 per year, the payroll tax will amount to $290 annually.
If you make $150,000, it will cost you $870 per year.
Flashback: The Legislature voted last year to delay the payroll tax by 18 months, after it was originally supposed to take effect in January 2022.
That vote followed more than 480,000 of the state's roughly 3.8 million workers opting out of the program, which they were able to do after obtaining private long-term care insurance before a November 2021 deadline.
State of play: The window for most people to opt out of the state program has closed.
But certain groups — including disabled military veterans, military spouses, and people who work in Washington but live in another state — can still opt out, after the Legislature made changes to accommodate them last year.
Yes, but: Other issues identified by lawmakers and taxpayers have yet to be addressed.
Those include whether to make the benefit portable, so people who pay in can still use it if they move out of state for retirement; and how to ensure people can buy additional private long-term care insurance that complements WA Cares.
What they're saying: Ben Veghte, director of the WA Cares Fund, disagrees with the notion that the program isn't a good value.
He said the average private long-term care insurance plan costs more like $2,700 a year and premiums can rise sharply over time. That becomes an especially big problem because people generally have to keep paying after they retire to access benefits, he said.
With the state program, the tax is paid only while you are working, and you can qualify for the benefit for life after 10 years of paying the payroll tax.
Veghte acknowledged that the $36,500 benefit, which will be adjusted upward with inflation, wouldn't pay for much time in a live-in nursing home. But state officials estimate it is enough to pay for a year of 20 hours per week of an in-home health aide, which is all that many people need, Veghte said.
What's next: State Sen. Karen Keiser (D-Des Moines), who chairs the Senate's Labor and Commerce Committee, told Axios the Legislature will consider bills next year to allow people to use the benefit after they leave the state, as well as to layer private coverage onto WA Cares.
The state program is scheduled to start paying benefits in July 2026.
Go deeper: Your questions about WA Cares, answered
More Seattle stories
No stories could be found
Get a free daily digest of the most important news in your backyard with Axios Seattle.