What's next for Seattle's social housing initiative, I-135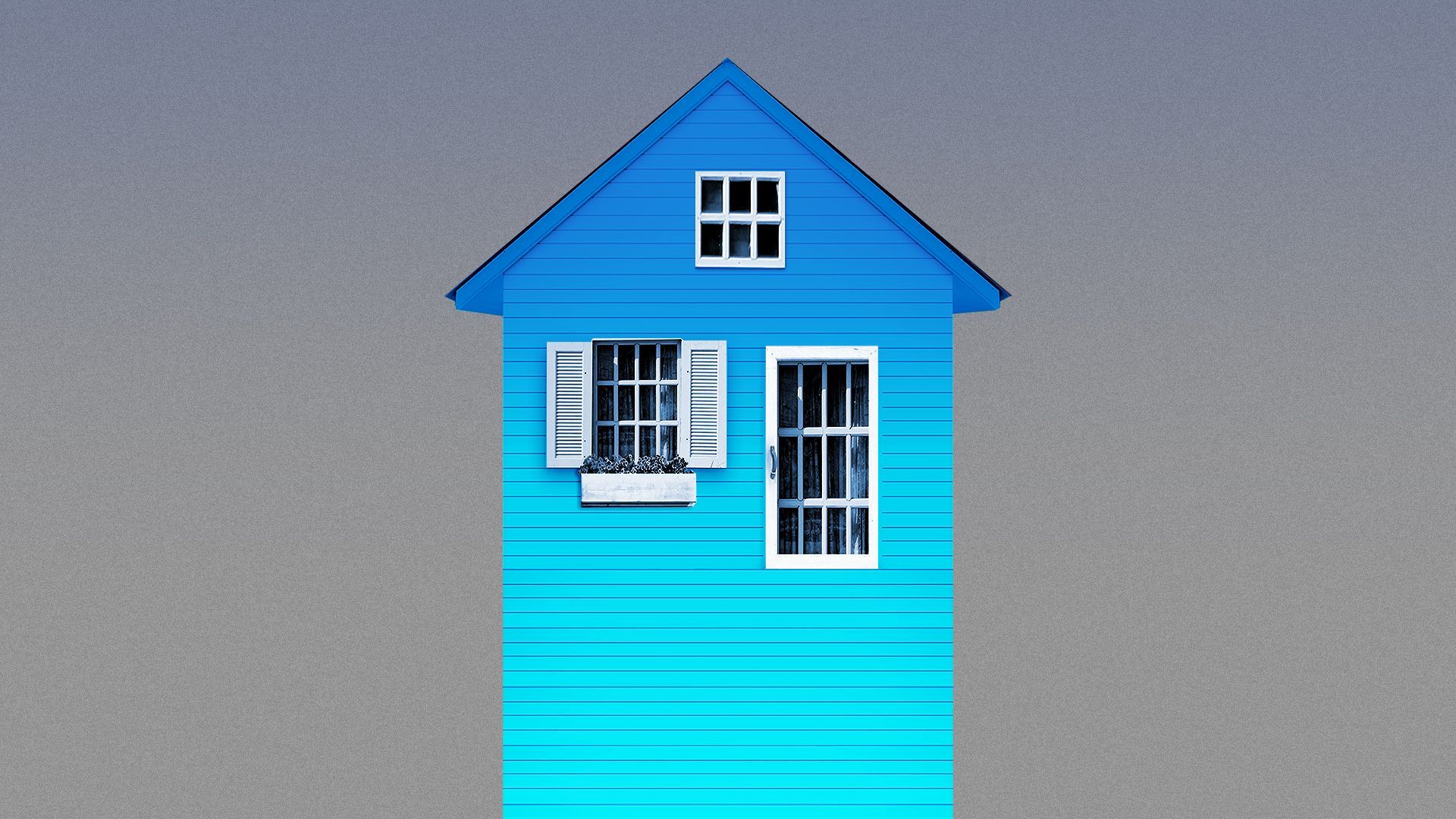 Initiative 135 is passing handily in Seattle — and that means the city will soon have a new public development authority in charge of building affordable housing.
Why it matters: City officials estimated in 2021 that Seattle has a shortage of about 21,000 affordable housing units. I-135's supporters argued a new strategy was needed to put a dent in the problem.
The big picture: Erin Schultz, a Seattle-based political consultant, told Axios that the measure's success shows voters are frustrated with incremental progress to address the local housing crisis and "are ready for bold solutions."
Catch up quick: I-135 creates a new social housing developer to build, acquire and manage public, affordable housing in Seattle.
Those units will be available to people making 0% to 120% of the area median income; tenants will pay no more than 30% of their income in rent.
The area median income in Seattle last year was $120,907 for a family of four.
What's next: A board of directors for the social housing developer will be formed in the coming weeks, with seven of the 13 board members to be appointed by the Seattle Renters' Commission.
That board will then choose a chief executive officer and chief financial officer, who will start looking for surplus public lands that could be used for affordable housing, said Camille Gix, a member of the I-135 steering committee.
The CEO and CFO also will start looking for buildings to acquire and convert to affordable housing, while requesting funding from philanthropic sources and "all levels of government," Gix told Axios.
Funding for the initiative remains unsettled.
While the initiative text says the City of Seattle will contribute startup costs — to include 18 months of the CEO and CFO salaries, an estimated $750,000 — that money has yet to be included in the city budget.
State Rep. Frank Chopp (D-Seattle) told Axios he is requesting that the Legislature approve the money in the state's upcoming two-year budget, which could make the funds available in July.
Seattle City Council member Teresa Mosqueda, who chairs the city's budget committee, told Axios that she's "optimistic the funding will materialize," even if the state doesn't come through and the city has to find a way to cover the startup costs later in the year.
Yes, but: I-135's supporters are looking for substantially more than startup funding.
The idea behind I-135 is that the higher rent paid by middle-income tenants will help subsidize the smaller rent payments of lower-income residents.
But I-135's organizers say a bigger government investment is needed to help them acquire and build affordable units quickly.
What we're watching: Whether the success of the social housing measure signals that Seattle voters are leaning further left — and whether it will translate into them electing progressive candidates during this fall's city council election.
More Seattle stories
No stories could be found
Get a free daily digest of the most important news in your backyard with Axios Seattle.