Seattle's best bagels, ranked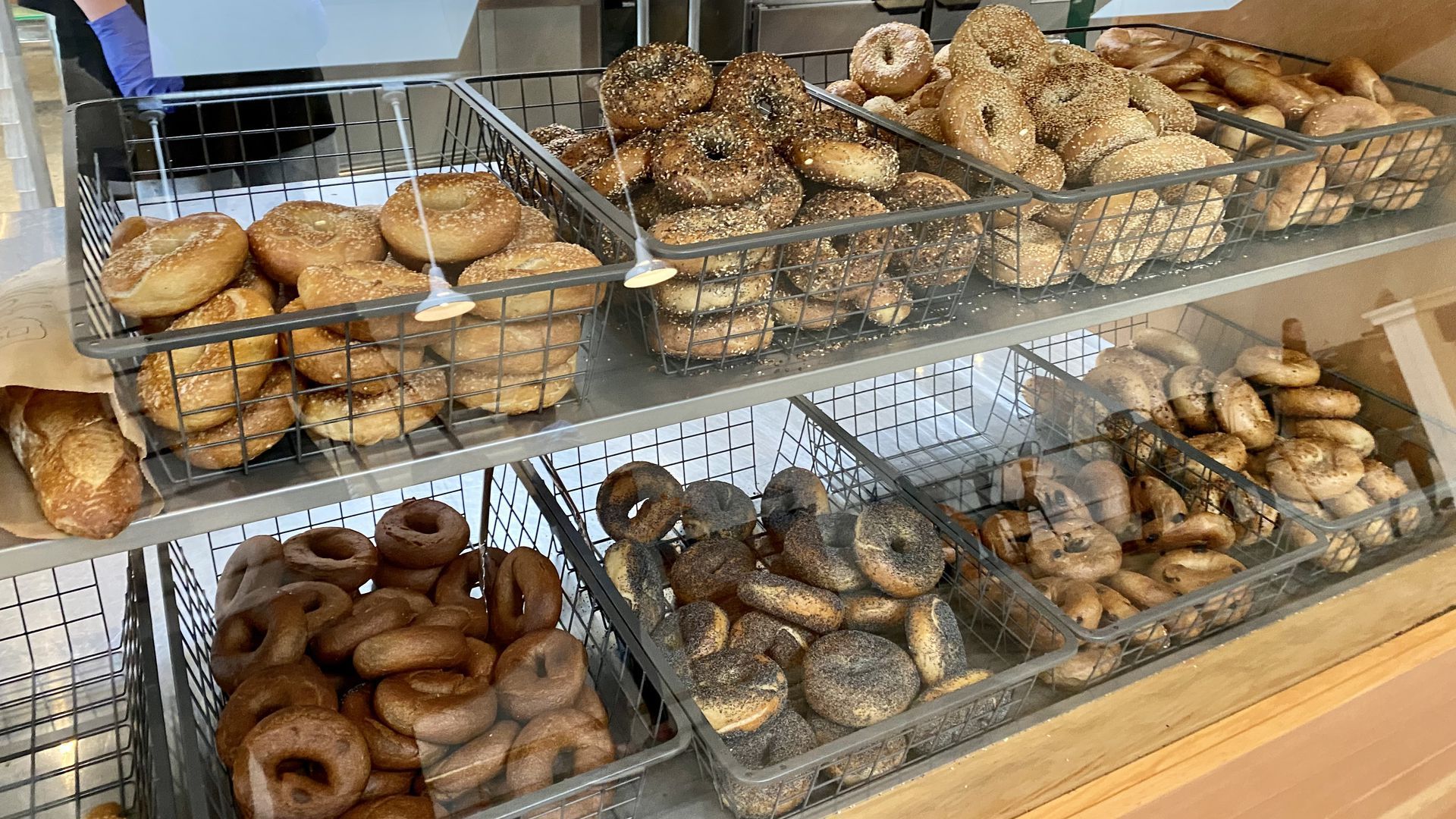 I've spent the past two months inhaling carbs around Seattle to bring you this list of great Seattle bagel shops.
Details: I tried more than a dozen places, which most likely included your favorite spot.
If it's not on here — well, I said what I said.
Methodology: These five are listed in order of my personal preference — although my first two picks are basically tied, depending on the day's batch and my mood.
Let's go!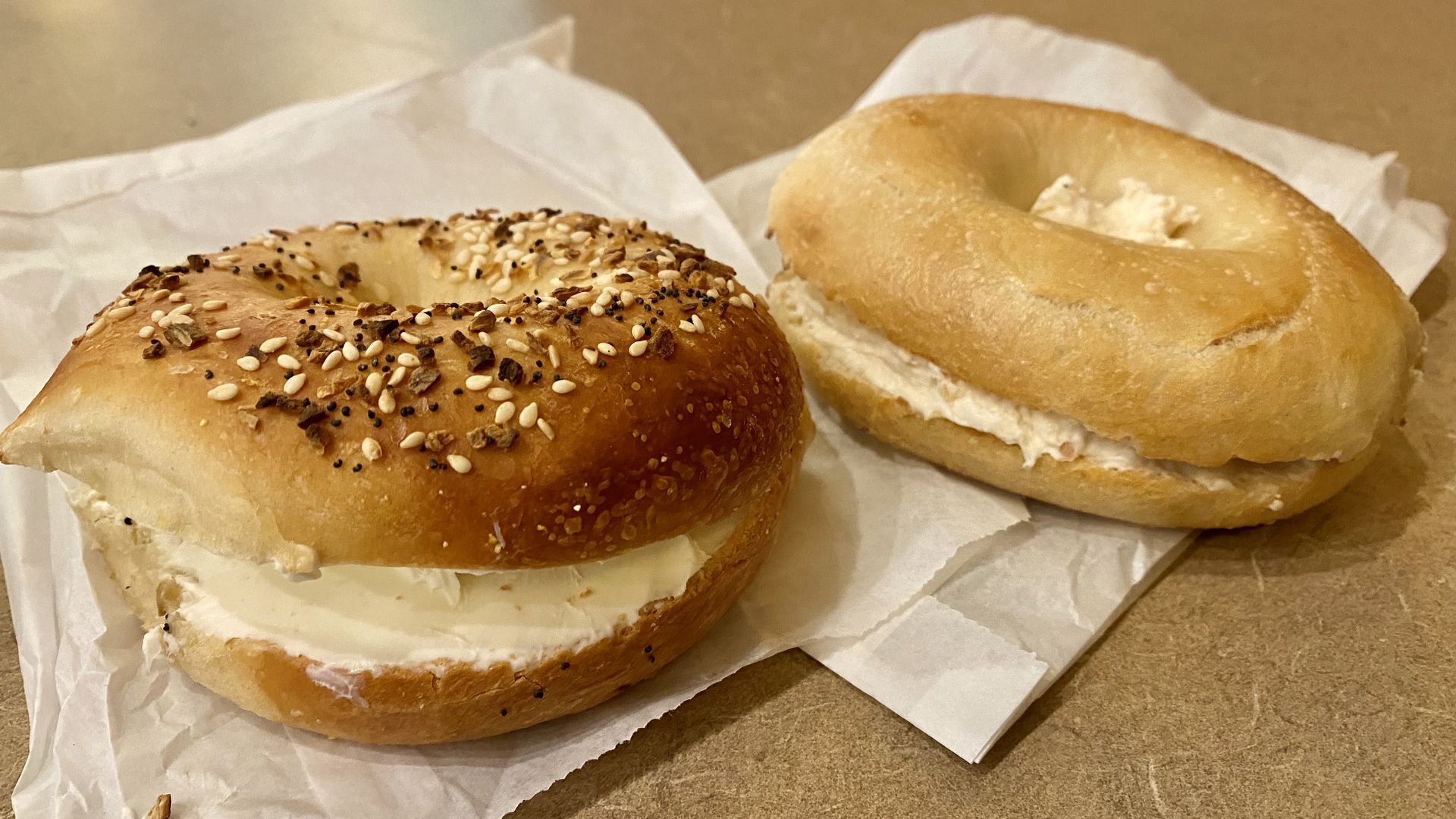 People on Twitter directed me to Bagel Oasis when I was craving a bagel one November morning and I was not disappointed.
The Ravenna institution serves bagels with a crisp, slightly crunchy exterior, making for a more satisfying texture than many of the overly bready bagels you can find around town.
This also helps their bagels stand up to gobs of cream cheese, while still providing a satisfying chew and interior softness.
Pro tip: When you go in person, pick from whichever batch of bagels is the most golden brown in color, to maximize this delicious textural contrast.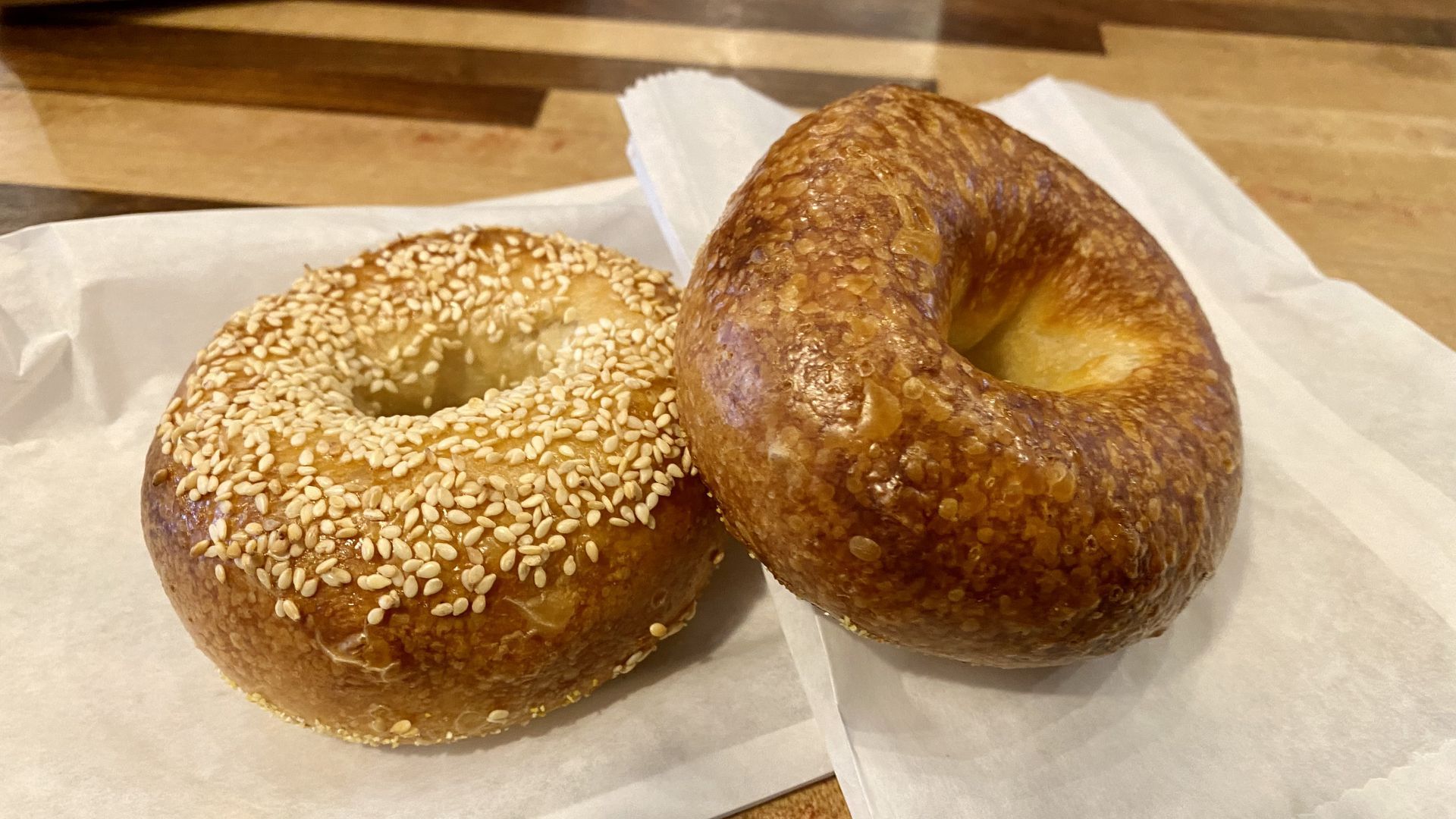 Some days, I think this small neighborhood market and cafe on Fuhrman Avenue has the best bagels in the city.
Stop by in the morning and they're impossibly fresh and warm to the touch, with pillowy soft interiors and crackling exteriors that will make you swear off grocery store bagels forever.
Pro tip: Get your warm morning bagel untoasted, then rip off pieces to dip in the whipped cream cheese you can order on the side.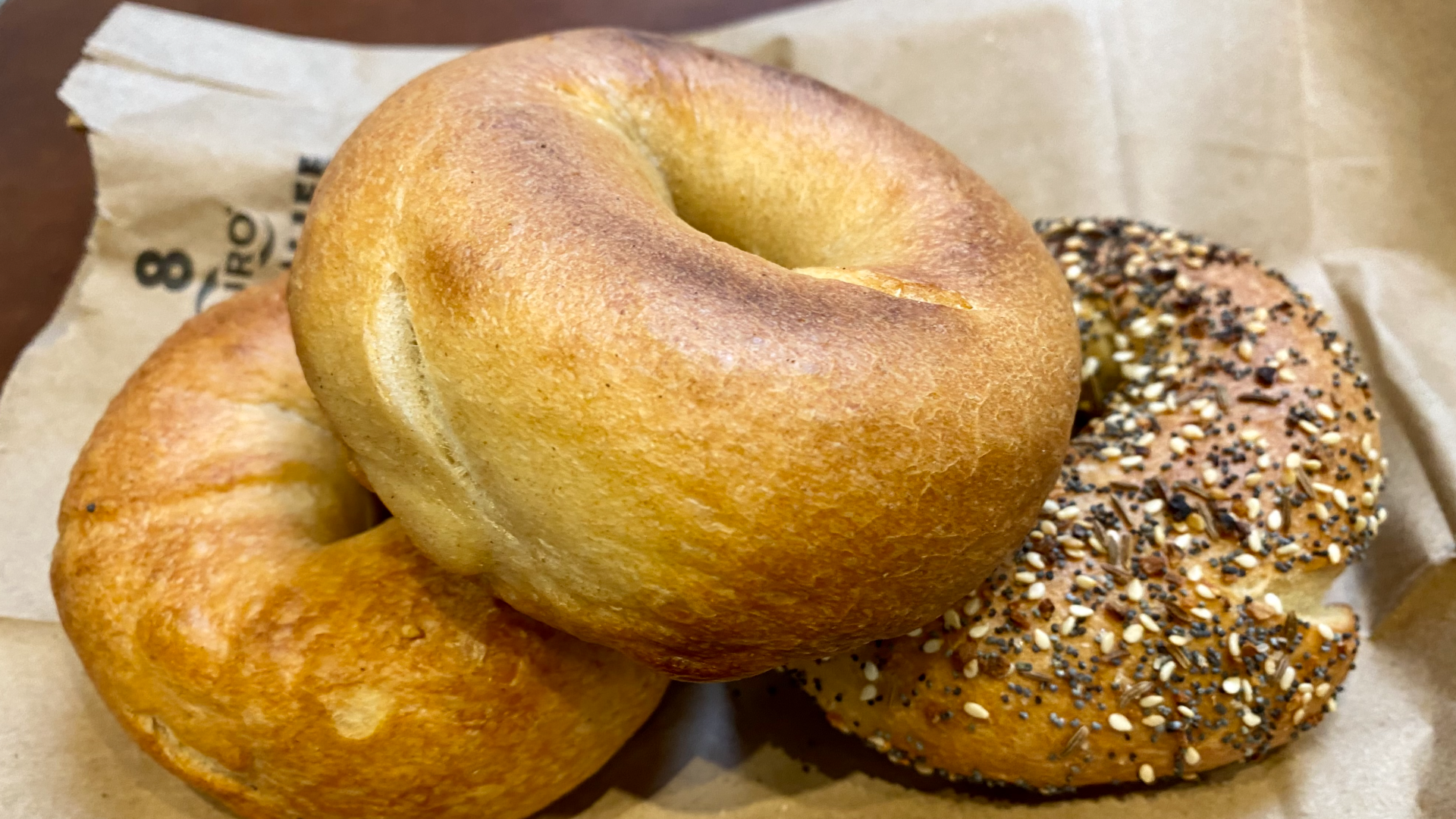 The brothers behind Oxbow, Kit and Jesse Schumann, not only co-own this stellar bagel and pizza shop in the Montlake neighborhood, but also run Sea Wolf, the renowned Fremont bakery.
Oxbow steers clear of what I consider the biggest bagel crime, which is making bagels that are too soft (you know, the kind with the texture of a Thanksgiving dinner roll.)
By contrast, when you squeeze these bagels, the outer shell crackles a bit, which almost always signals good texture to come.
Pro tip: While there's seating inside, you can also take some bagels to go and enjoy them on a bench at the Washington Park Arboretum, only a few blocks away.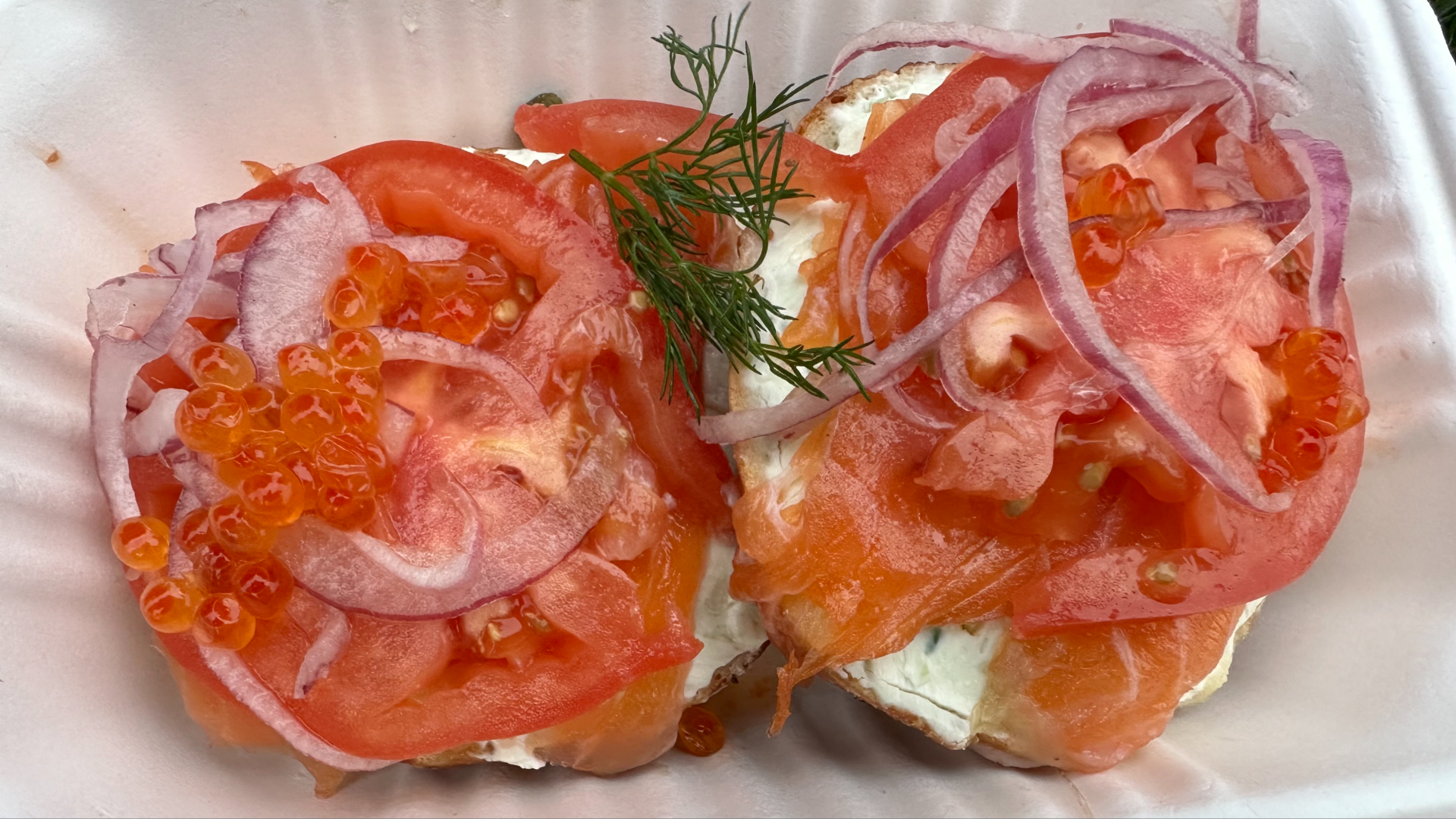 Loxsmith's bagels are good on their own, but they rise to another level when layered with additions like velvety salmon lox, crisp red onions, cream cheese and roe.
The bagels are sturdy enough to stand up to all those toppings without losing their outer crunch.
Be smart: Right now, Loxsmith offers takeout from 8am to noon Friday through Sunday out of the KBM Commissary Kitchen in West Seattle. Preordering online is recommended.
Yes, but: They're slated to open a new brick-and-mortar store in Beacon Hill later this month.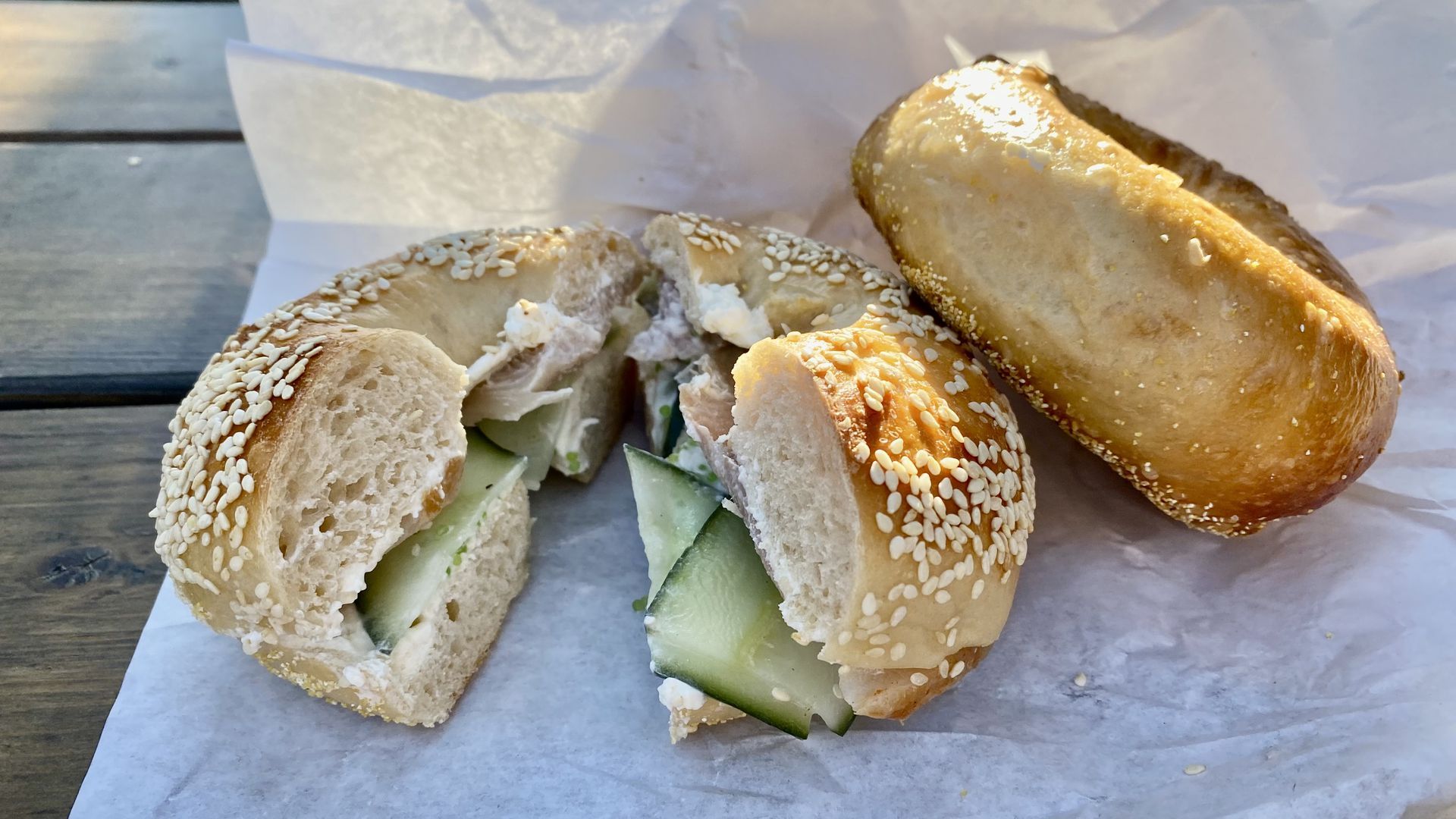 Old Salt, located in Fremont restaurant Manolin, is making respectable bagels and topping them with some of the best fish in town.
Details: The bagel shop was born during the pandemic, as Manolin — one of the city's top places to eat seafood — was looking for a way to serve takeout customers.
The seafood is really the star, but the bagels are a tasty vehicle. On a recent visit, the ratio of smoked black cod to cream cheese to bagel was perfect, and the bagels had a nice chew, even if they weren't as crusty on the outside as some others in town.
Be smart: Old Salt is only open from 8am to 1pm Thursday through Sunday.
More Seattle stories
No stories could be found
Get a free daily digest of the most important news in your backyard with Axios Seattle.