GOP tests Utah's commitment to elections by mail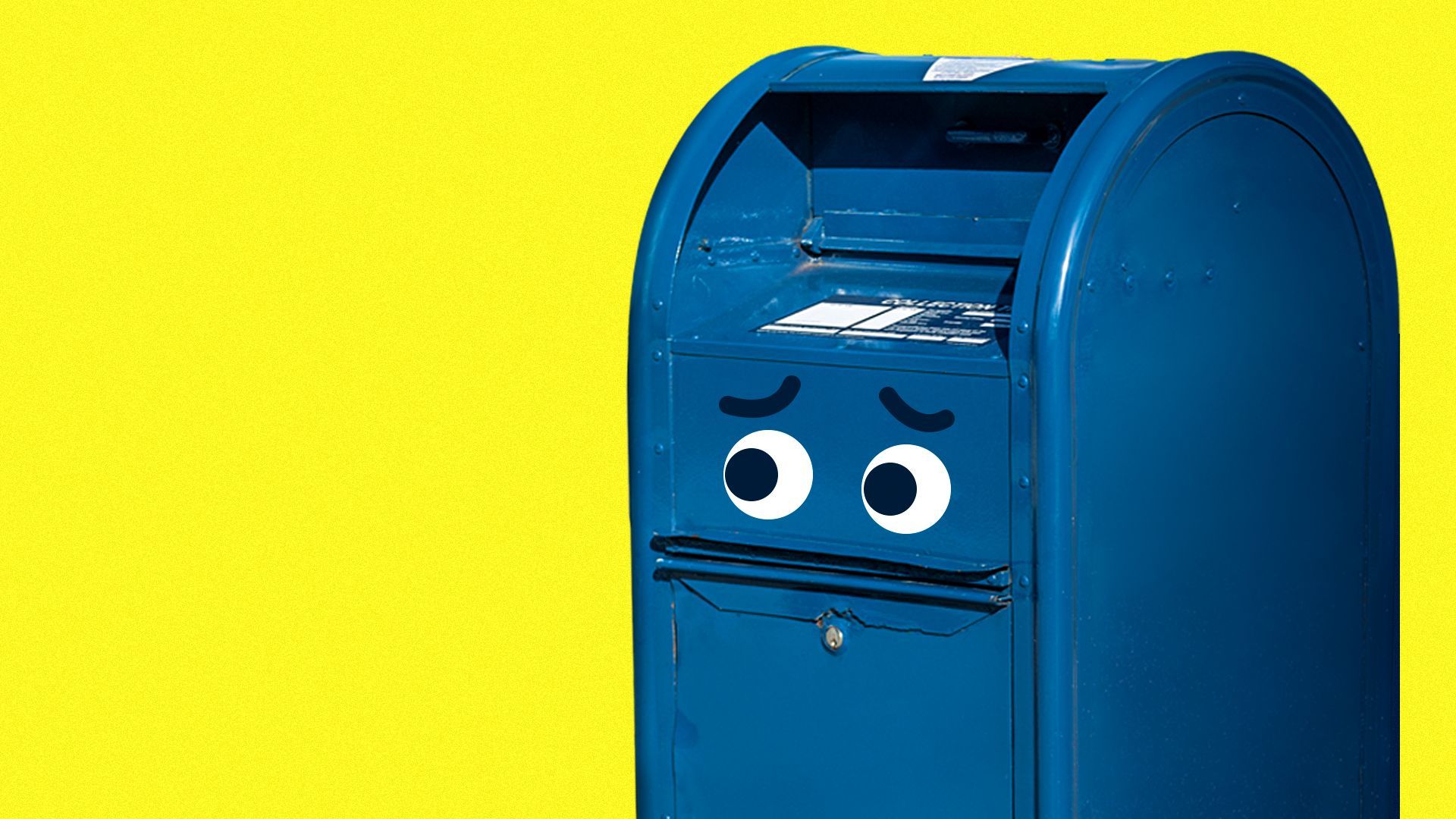 Utah Republican leaders are increasingly resisting the state's tradition of easy voter access, right as their voters head to the polls in today's primary.
Why it matters: Utah has long been a standout among red states for its universal mail-in ballots and widespread early voting.
What's happening: State Rep. Kera Birkeland this week told KSL NewsRadio she plans to reintroduce a bill that would require voters to confirm online or in their voter registration form that they want a mail-voting ballot to receive one.
Birkeland said GOP leadership and about half the House Republican caucus support the measure, even though the measure stalled in committee last year and Lt. Gov. Deidre Henderson raised objections.
Meanwhile, state GOP chair Robert Axson voiced support for a resolution adopted by the RNC in late August, opposing expanded early and by-mail voting "that makes ballot counting procedures intentionally unmanageable or incapable to complete expeditiously."
The resolution's sponsor wrote the intent was to "establish clearly the Republican Party's commitment to single day, ID protected, paper ballots, geographically-defined precinct voting."
"I support getting rid [of vote-by-mail] if that's what's necessary to ensure a fair election outcome," Axson told KSL NewsRadio.
What's next: The Utah GOP last month alerted Henderson that they would be holding a caucus rather than a primary to nominate a presidential candidate on Super Tuesday 2024, KUTV reported.
That will eliminate nearly all early and mail voting; instead, voters will have to attend a one-night caucus meeting to participate.
By the numbers: Nearly 90% of Utahns surveyed in fall 2022 said they had confidence in Utah's elections, including 88% of Republicans.
93% of Utah's votes in the 2022 general election were cast by mail, up from 91% in 2020.
The latest: About a quarter of eligible Utah Republicans had already voted in the primary for Rep. Chris Stewart's House seat, Henderson announced Friday morning.
Nearly half of active Republican voters participated in the statewide U.S. Senate primary in 2022. If District 2 Republicans vote at the same rate in today's election, more than half will have voted early.
Be smart: Registered Republicans can still mail their ballot as long as it's postmarked today.
Be smart: Registered Republicans can still mail their ballot as long as it's postmarked today.
Unaffiliated new voters can register to vote in person if they bring two approved forms of ID.
The winner will face Democratic state lawmaker Kathleen Riebe in November's general election.
More Salt Lake City stories
No stories could be found
Get a free daily digest of the most important news in your backyard with Axios Salt Lake City.