Tips for planning a xeriscape to replace your lawn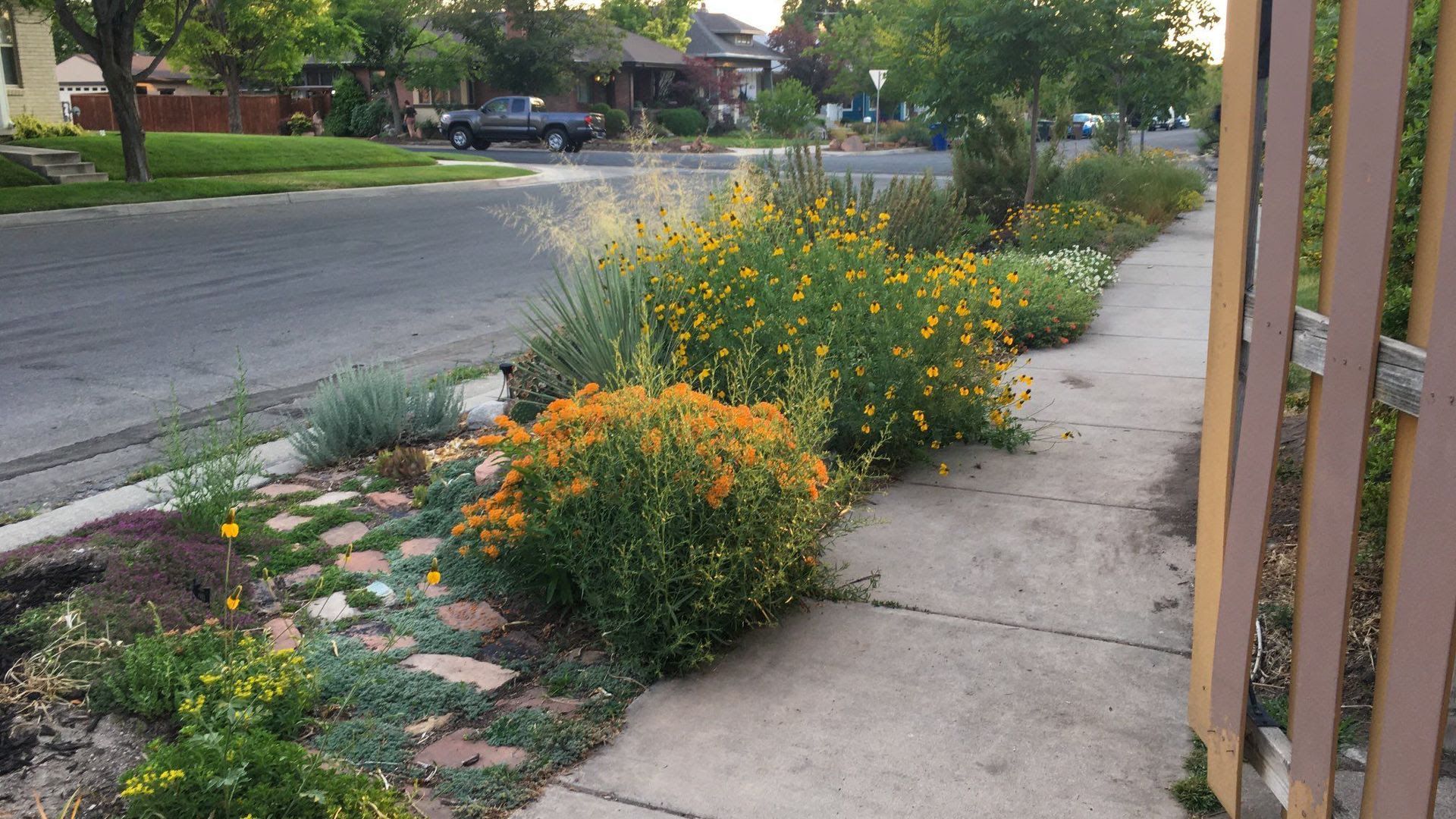 I've been experimenting with xeriscapes in Utah for about 15 years — I even won an award, looky looky! — so I'm well aware of the difficulties of planning.
Here are 4 tips to see your project to the finish line:
1. Don't overplan. It's easy to fixate on bloom time, color, foliage hue, texture and height to design the perfect garden — and then stall out when you can't find exactly the right plants.
Instead: Focus on sun and water needs so you pick survivors. Foliage texture is more important than blooms if you want a polished-looking garden. Make liberal use of ornamental grasses.
2. Check out Localscapes for design ideas. They have the most manageable recommendations I've seen to reduce lawn even if you want to keep some grass for playtime and pets.
They provide multiple options for each type of plant recommended in case you can't find something in stock at the nursery.
3. Plant in weird seasons. Don't expect to make one nursery run in April and get everything you want.
Some great stuff becomes available in July and August; if it's under 100°, it's OK to plant then. Fall is also good, even into November for some shrubs and grasses.
4. Ask local nurseries to order what they don't have. They have access to wholesalers that you do not, and it communicates that local demand exists for these plants.
ICYMI: Here are some great plants to keep an eye on as you plan and buy.
More Salt Lake City stories
No stories could be found
Get a free daily digest of the most important news in your backyard with Axios Salt Lake City.