Four low-water ground covers to replace your grass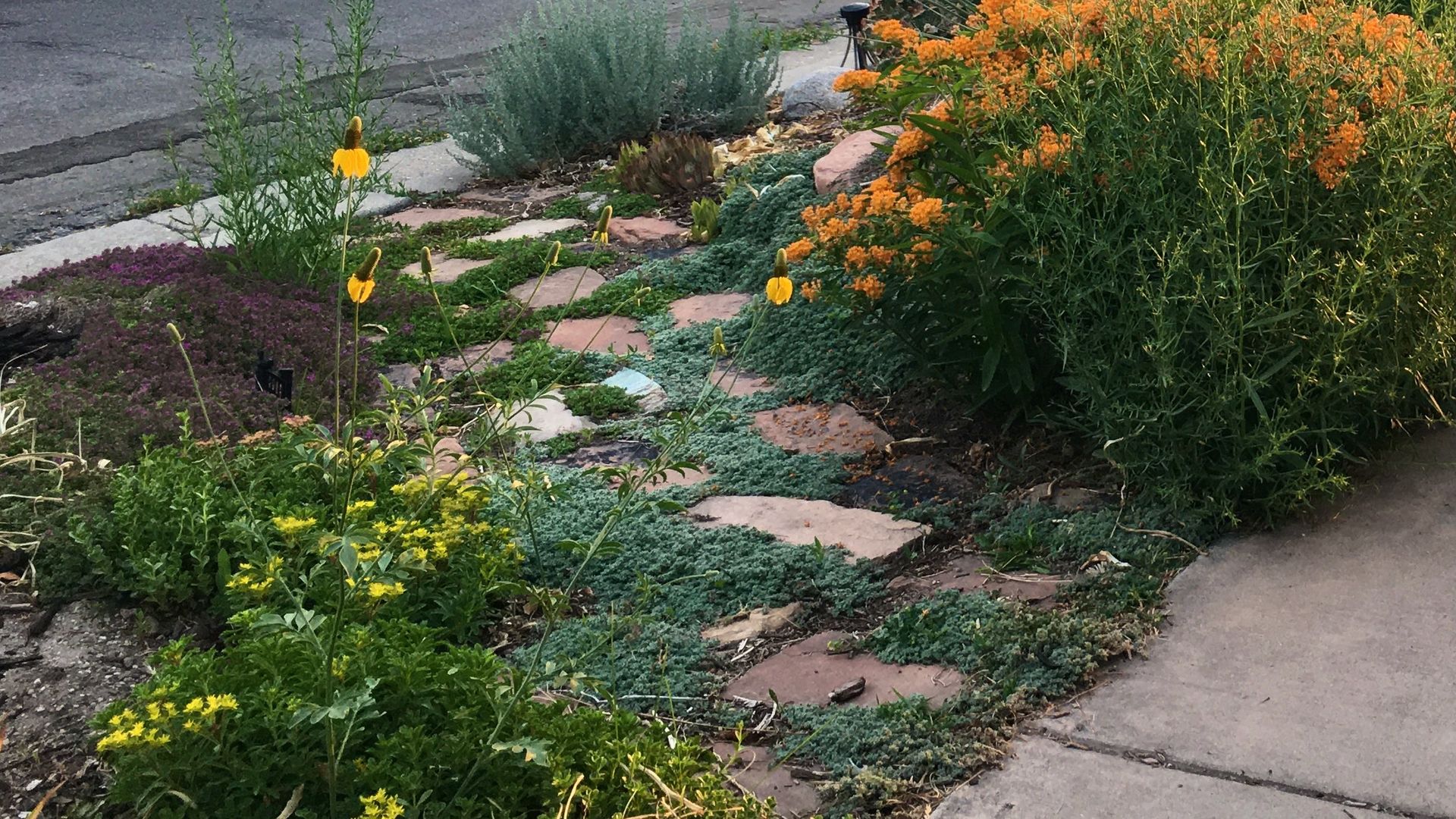 Garden season is (finally) upon us, so now is the time to look at replacing some of your grass.
We've found some low-growing groundcover plants to keep things vibrant without wasting water.
Why it matters: Turfgrass — particularly the thirsty Kentucky bluegrass that fills most Utah lawns — tends to invite water waste, according to USU's water-wise landscaping guide.
It goes brown in drought faster than most other landscape plants, and doesn't immediately show stress from overwatering.
While turfgrass is useful in areas with a lot of foot traffic, it isn't necessary to cover a whole landscape.
Here are some low-water ground covers to prevent erosion and avoid "heat islands" from sunlight reflecting off plant-less gravel.
Our thought bubble: Local garden centers have been more reliable suppliers than big box chains in my experience. I usually start with Butterfield Gardens Ground Cover in Sandy.
Creeping thyme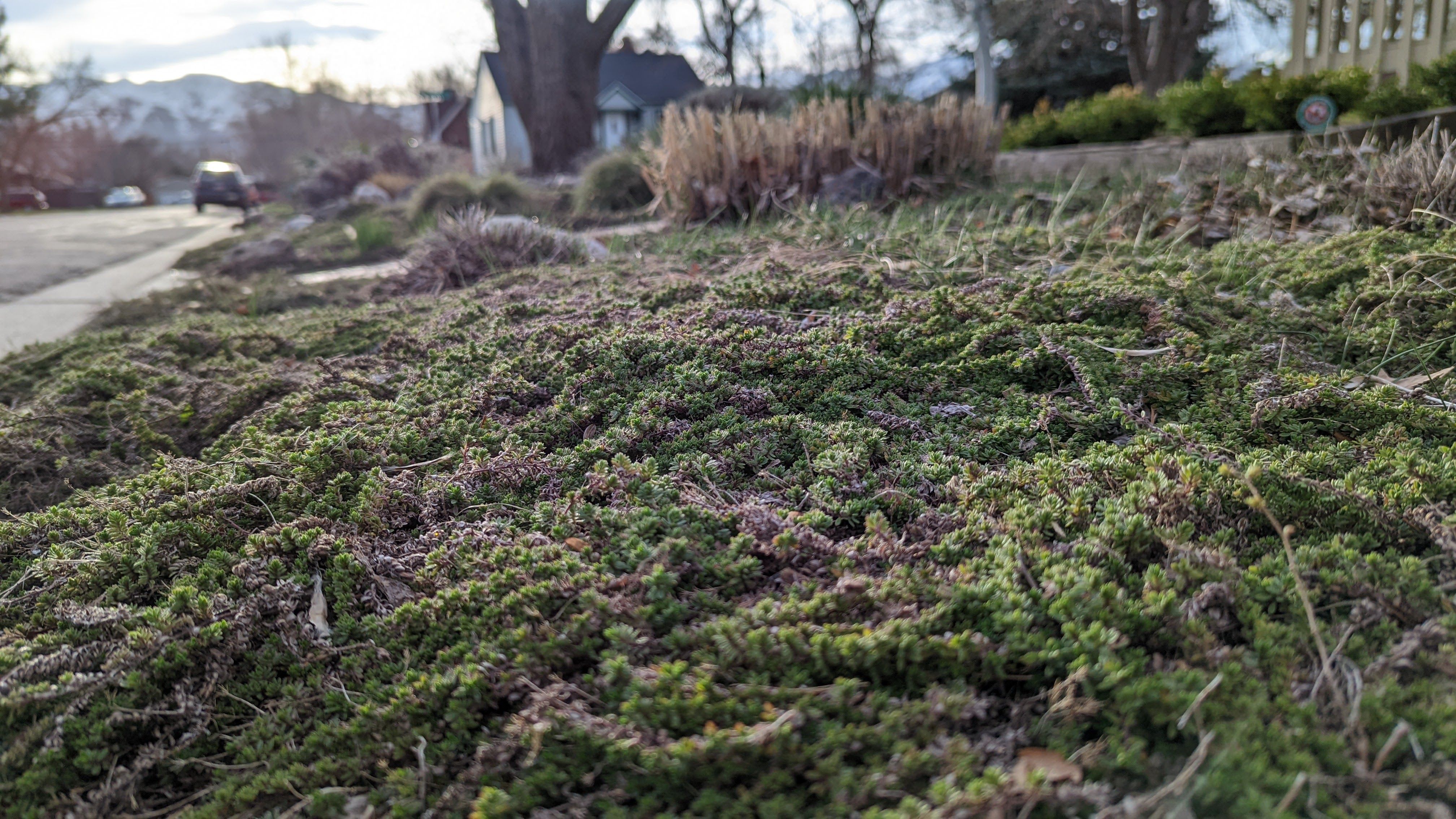 The shortest varieties grow barely a half-inch tall and most withstand some foot traffic, making them a great choice between stepping stones and other spots that might see footprints.
Red creeping thyme has glossy, dark green leaves that turn purplish in winter with a midsummer flush of dark pink flowers that last longer than many garden blooms.
Woolly Thyme is a lighter green and is more resilient and thicker than Red Creeping — but doesn't have flowers.
Sedum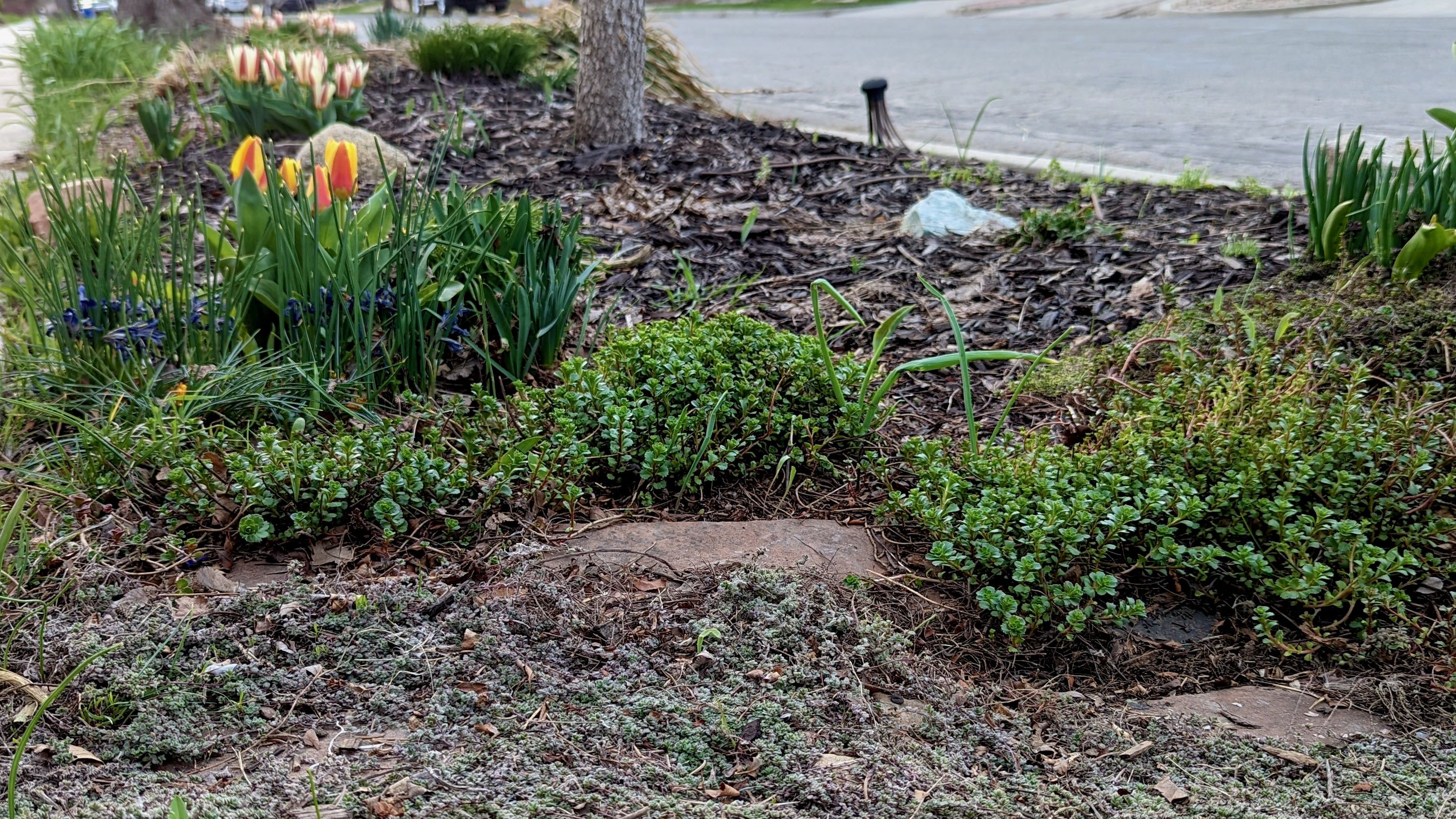 There is a huge variety of this rubbery succulent, with foliage ranging from bright yellows and greens to deep red — and many have flowers.
Most groundcover sedums are 2-3 inches tall, reaching 6-7 inches with flowers.
I've had the most success with undivided trays of "rooftop" sedum mixes, which combine colors and textures. But flats of individual plants are often cheaper and more uniform if you're filling a big area.
Sulphur buckwheat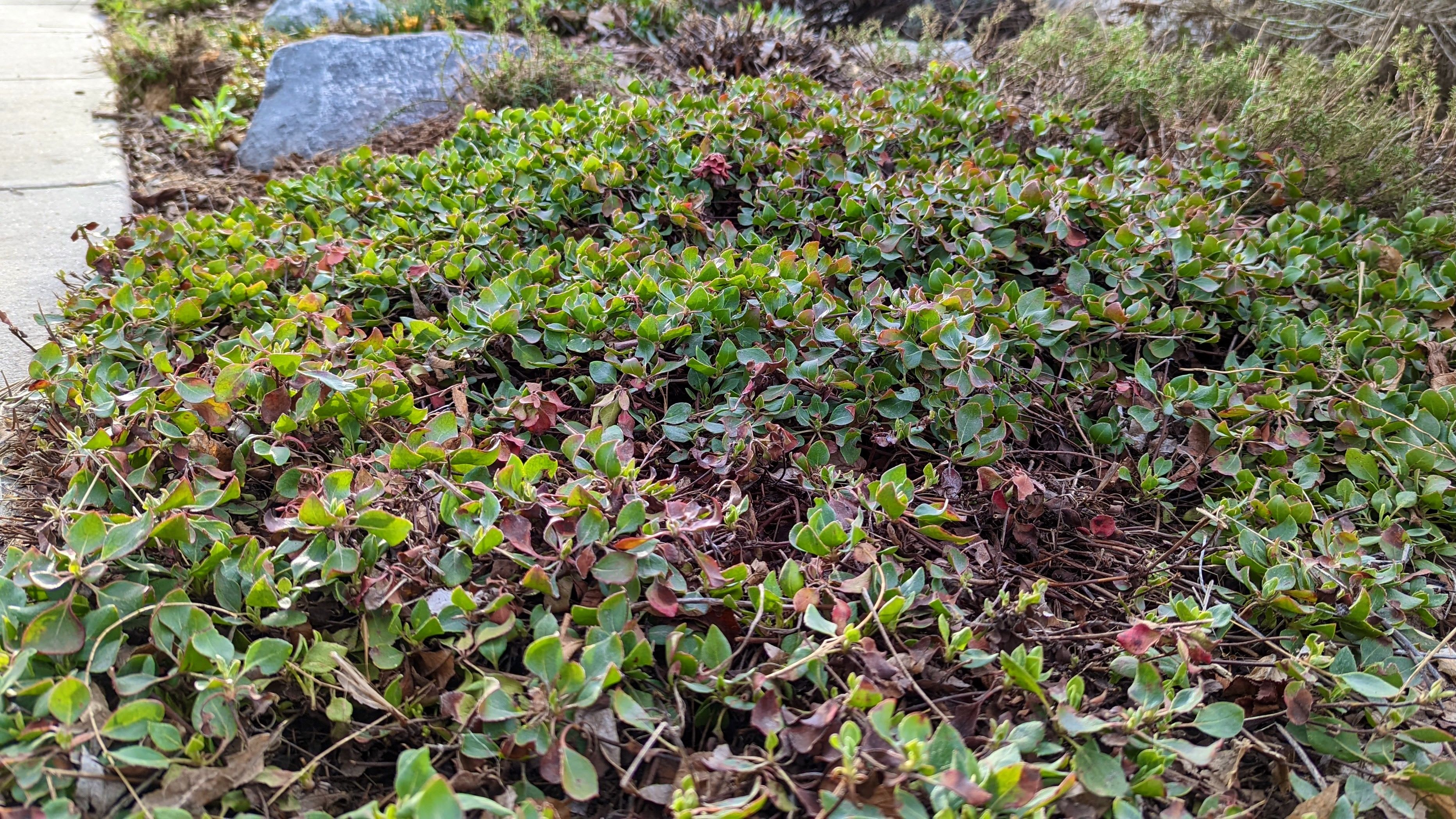 It's native to Utah, attractive almost all year, and mine have survived scorching summers more reliably than any other low-growing plant.
The mat of darkish-green leaves turns reddish to purple in fall and winter, and in summer sprouts dramatic yellow pom poms that fade to orange and tan during the dog days.
Yes, but: The flowers make it too tall for stepping over. Set it a few inches back from a path.
Pink pussy toes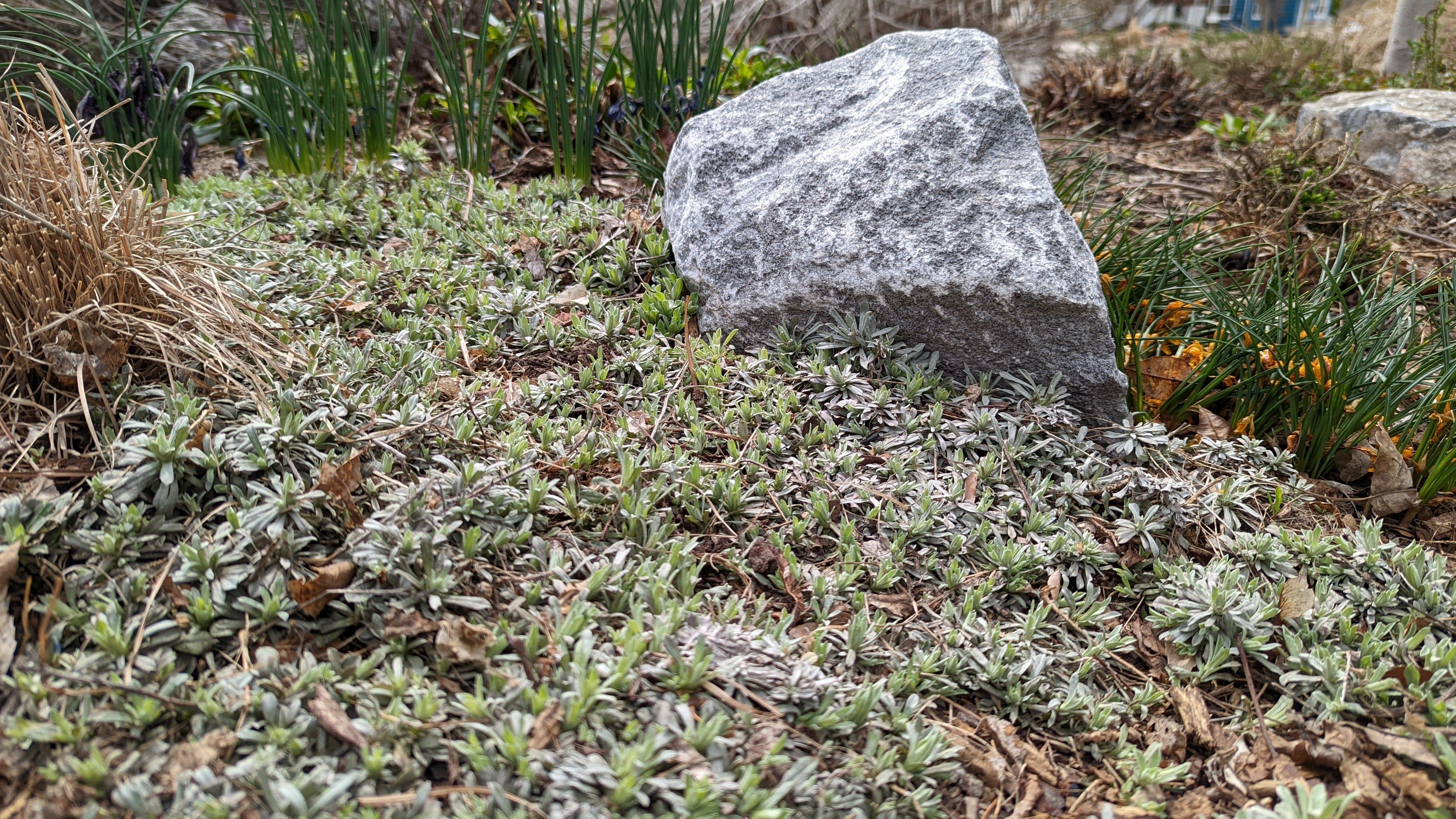 I had misgivings about this Utah-native darling because it's found at higher elevations, and I expected it to struggle with my stingy watering schedule. But it has cooked without complaint on a sunny site.
This small plant holds tight to the ground until late spring, when the eponymous flowers appear.
It doesn't cover a lot of ground, but planted en masse it adds a streak of silver-to-seafoam color contrast to your garden.
This article originates from the Great Salt Lake Collaboration, a solutions journalism initiative designed to inform people about the plight of the Great Salt Lake.
More Salt Lake City stories
No stories could be found
Get a free daily digest of the most important news in your backyard with Axios Salt Lake City.