How to avoid black bears this summer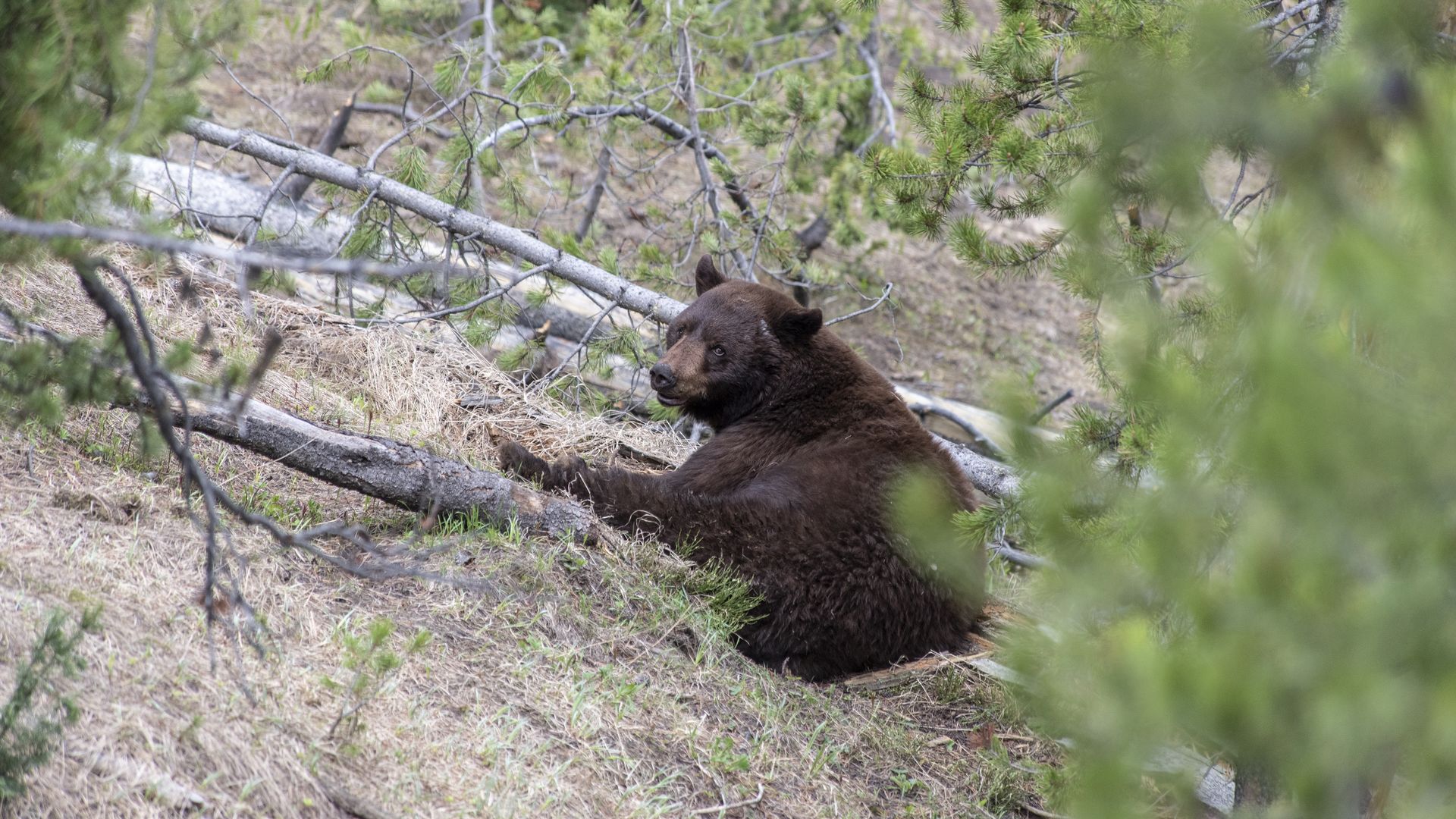 The Utah Department of Wildlife Resources just released a guide on how to avoid black bears as they emerge from hibernation — and people head to the mountains for outdoor recreation.
What they're saying: "Even though they're incredibly strong and surprisingly fast, black bears will typically do everything they can to avoid people," DWR Game Mammals coordinator Darren DeBloois said in a statement.
Yes, but: "When a bear finds food, though, that all changes."
Here are a few tips to avoid the furry creatures:
🔒 Secure your food and supplies: Keep food and scented items, like toothpaste, in a locked trailer or trunk or bear-proof container.
🧽 Keep your campsite tidy: Pick up trash or food debris and wash utensils after cooking to prevent attracting bears to any scents.
🏠 Bear-proof your home: If you live near the mountains or foothills, secure birdfeeders, fruit trees, beehives, pet bowls, grills and unsupervised pets on your property.
If you don't have a bear-proof garbage can, place bins in your garage.
🍩 Don't feed them: It may seem obvious, but it happens with shocking frequency.
👀 If you see a bear near the foothills: Report it to DWR if it's being aggressive or getting into trash cans.
🥊 If you encounter one: Remain calm and stand your ground.
Avoid playing dead or backing away.
Don't attempt to run or hide in a tree. Black bears can run up to 35 miles per hour, and their curved claws make them excellent climbers.
Prepare to fight back using your fists or anything you can reach like rocks, water bottles, backpacks or sticks.
ICYMI: Rattlesnake season is coming to Utah. Here's how to avoid those, too.
More Salt Lake City stories
No stories could be found
Get a free daily digest of the most important news in your backyard with Axios Salt Lake City.