Rattlesnake season is coming to Utah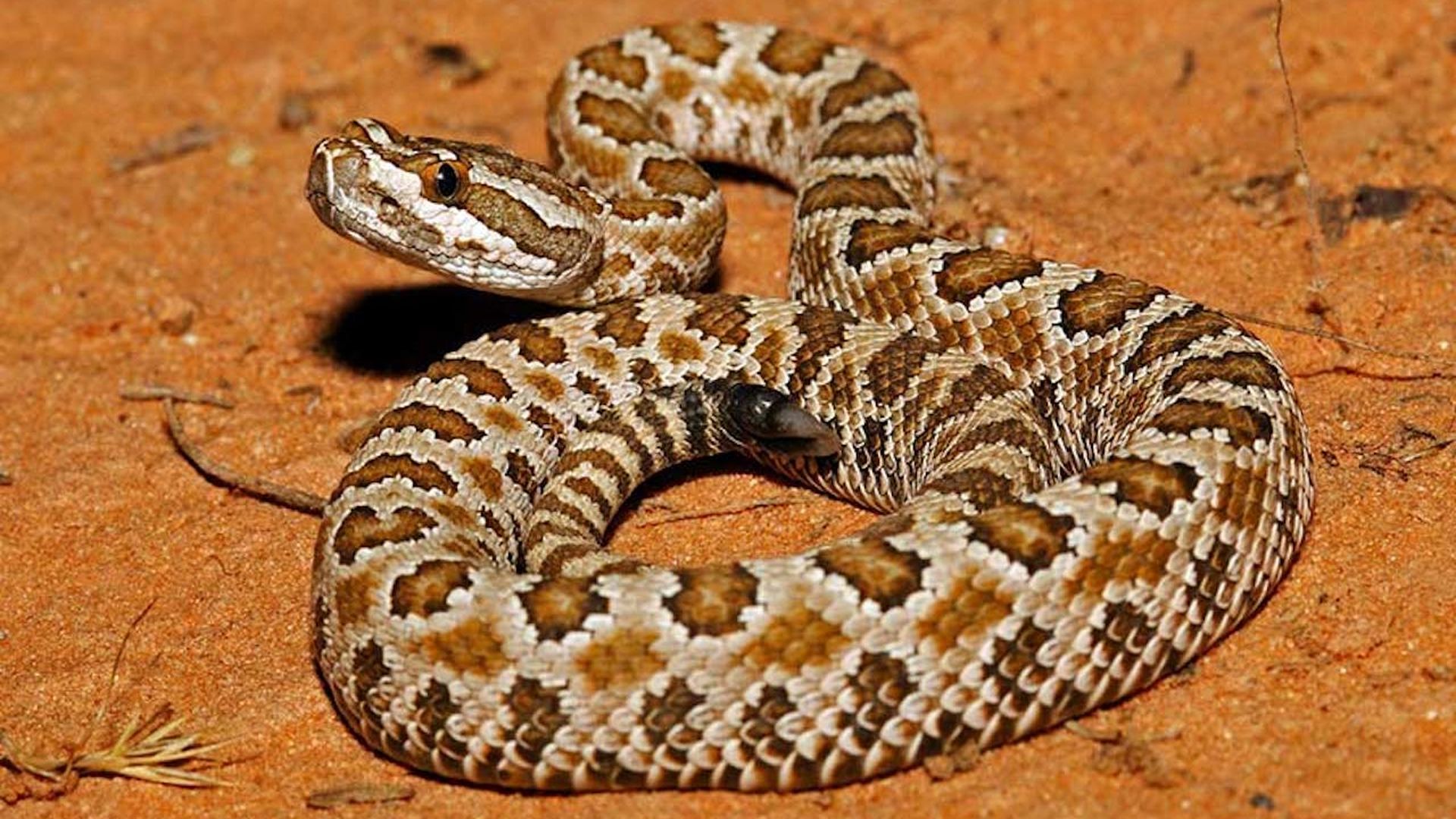 It's spring (though it may not feel like it), which means it's about time to welcome everyone's favorite friends: rattlesnakes.
They'll start popping up in the foothills soon, and now's a good time to get your facts straight about Utah's shy-but-venomous hiking companions.
Why it matters: Snakes shouldn't deter people from hiking, but you'll want to manage the risk so you don't become one of the 7,000–8,000 people who get bit by venomous snakes annually across the U.S.
Driving the news: Snakes are most visible in spring because they burrow during winter and spend summer days under rocks to hide from the heat, said Katrina Derieg, an animal collections manager for the Natural History Museum of Utah.
Yes, but: The age of the reptiles doesn't matter, Derieg told Axios, debunking a myth that spring is the most dangerous snake season because juvenile snakes can't control their venom release like adults.
What to look for: Usually if you see a snake with a long row of dark markings down its back, it's the more common (and nonvenomous) gopher snake, according to the state wildlife office.
Gopher snakes have long snouts and round pupils, while rattlesnakes have broad, triangular heads and vertical slits for pupils — and, of course, the eponymous rattle on the tail.
Threat level: While the state doesn't track yearly snakebites, it's unlikely that Utah accounts for very much of the nation's total, Derieg said.
Venomous snakes are far more prolific in the southeast, she said, and a 2016 nationwide study of childhood bites found that a quarter happened in Florida and Texas alone.
Of note: The Great Basin rattlesnake — the most common in Utah — is described as "more docile than other species," Derieg said, adding "but rattlesnake behavior is not well-studied."
Be smart: Hike with closed-toed shoes, and keep dogs and kids from climbing on rocks, Derieg said.
Keep your distance if you see one — and if you hear one, consider it a warning and walk away from the sound.
Erin's thought bubble: Its rattle is higher-pitched than the maraca sound you might imagine — more like a buzz — and in my experience, it's chilling on a lizard-brain level, so you'll probably know to back away.
If you get bit: Call 911, try to stay calm, remove any tight jewelry before swelling begins, and keep the bite lower than your heart, the U.S. Forest Service advises.
One in every 600 rattlesnake bites is fatal, Derieg said, and about a third of bites release no venom at all.
More Salt Lake City stories
No stories could be found
Get a free daily digest of the most important news in your backyard with Axios Salt Lake City.