Here's why Fat Tuesday is relatively subdued in Utah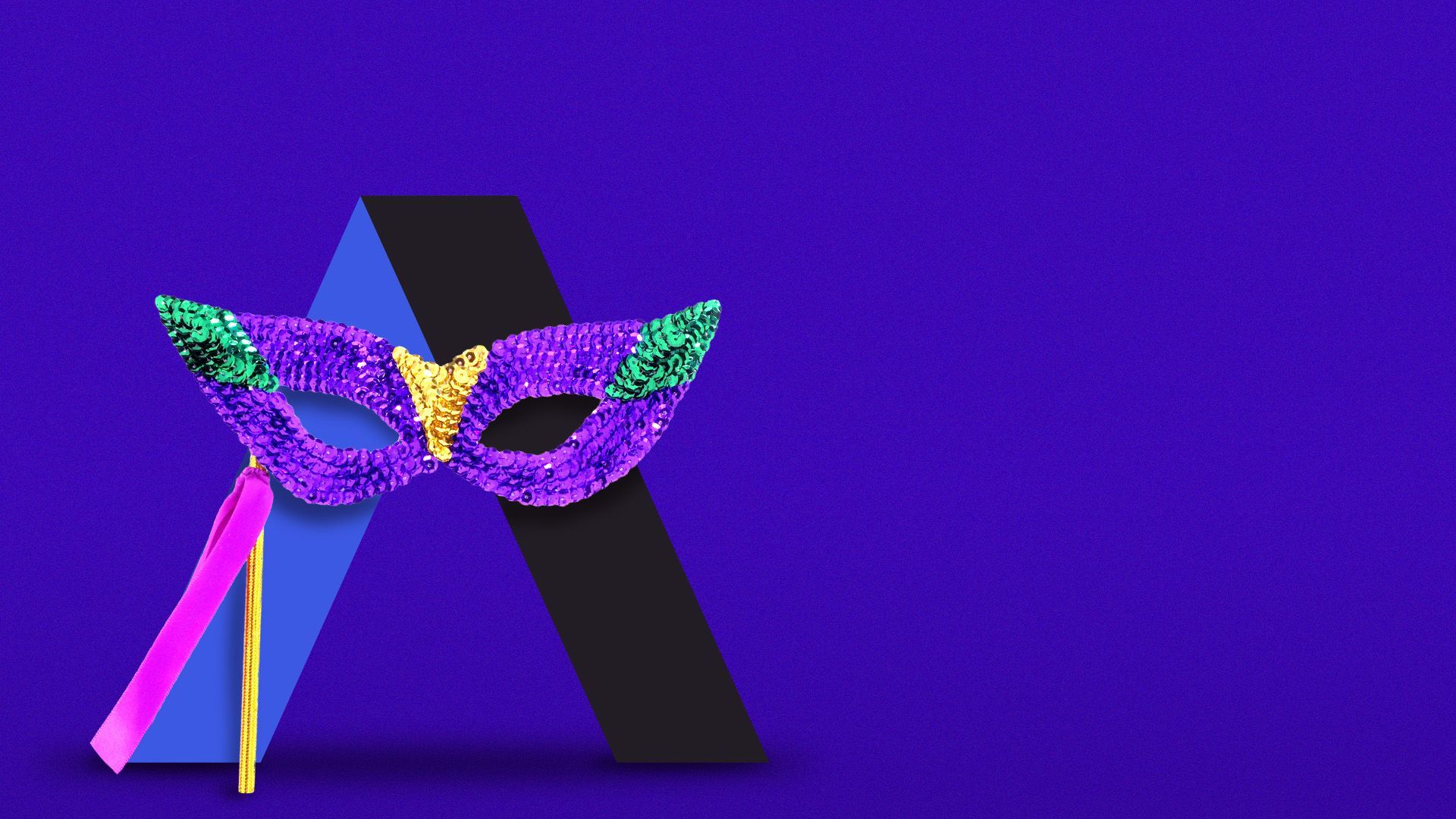 It's Mardi Gras! Laissez les bon temps rouler! (Let the good times roll!)
Or not, whatever. We are in Utah after all — a state where Fat Tuesday festivities are on the thin side.
What's happening: Fat Tuesday, or Shrove Tuesday, is a big holiday in much of Christianity, from Louisiana's bead-draped parades, to the famed Carnival celebrations of Rio de Janeiro and Venice, to paczki chow-downs in eastern Europe and the Rust Belt.
But the holiday doesn't get much attention in Utah, mainly because it's not observed in the Church of Jesus Christ of Latter-day Saints.
Details: Fat Tuesday is the day before Lent — the 40-day lead-up to Easter, when many Christians reflect on sacrifice and give up something they enjoy to mark the somber season before Good Friday.
Historically, churches called on members to give up rich foods, so the day before Lent was the last chance to enjoy sugar, lard and red meat — hence "Fat Tuesday."
Flashback: But not all churches observe Lent or Fat Tuesday, which goes back to the Reformation in England, explained Matthew Bowman, a history and religion professor who chairs the Mormon studies program at Claremont Graduate University in California.
Puritans there saw religious holidays as non-Biblical and indulgent, Bowman told Axios — and even Christmas and Easter were off-limits for a long time.
Context: Mormonism is rooted in the Puritan tradition of America's Northeast — home to church founder Joseph Smith, Bowman noted.
That meant Utah's pioneers didn't observe all the holidays and church seasons celebrated in areas settled by Catholic, Anglican, Lutheran and Orthodox communities.
What they're saying: "American culture generally is really influenced by Puritanism, and Americans tend to think 'respectable' religion … is somber and plain and simple," Bowman said. "I think the LDS Church is very steeped in that way of thinking about middle-class respectability in its Puritan heritage."
Why it matters: Some religious celebrations that are huge in other parts of the world — Advent, Palm Sunday, Epiphany — are less known to many Utahns.
That can lead to culture clashes, like a Davis County teacher in 2019 forcing a Catholic boy to wash an Ash Wednesday cross off his forehead on the first day of Lent.
Aaaand... you might not find the party you're expecting today if you're new here.
Yes, but: We've come a long way since Erin's fruitless quest for Fat Tuesday baked goods nearly a decade ago.
The bottom line: You don't have to be the only one in town letting the good times roll!
More Salt Lake City stories
No stories could be found
Get a free daily digest of the most important news in your backyard with Axios Salt Lake City.