NC moves to pass a budget the governor is 'strongly considering' vetoing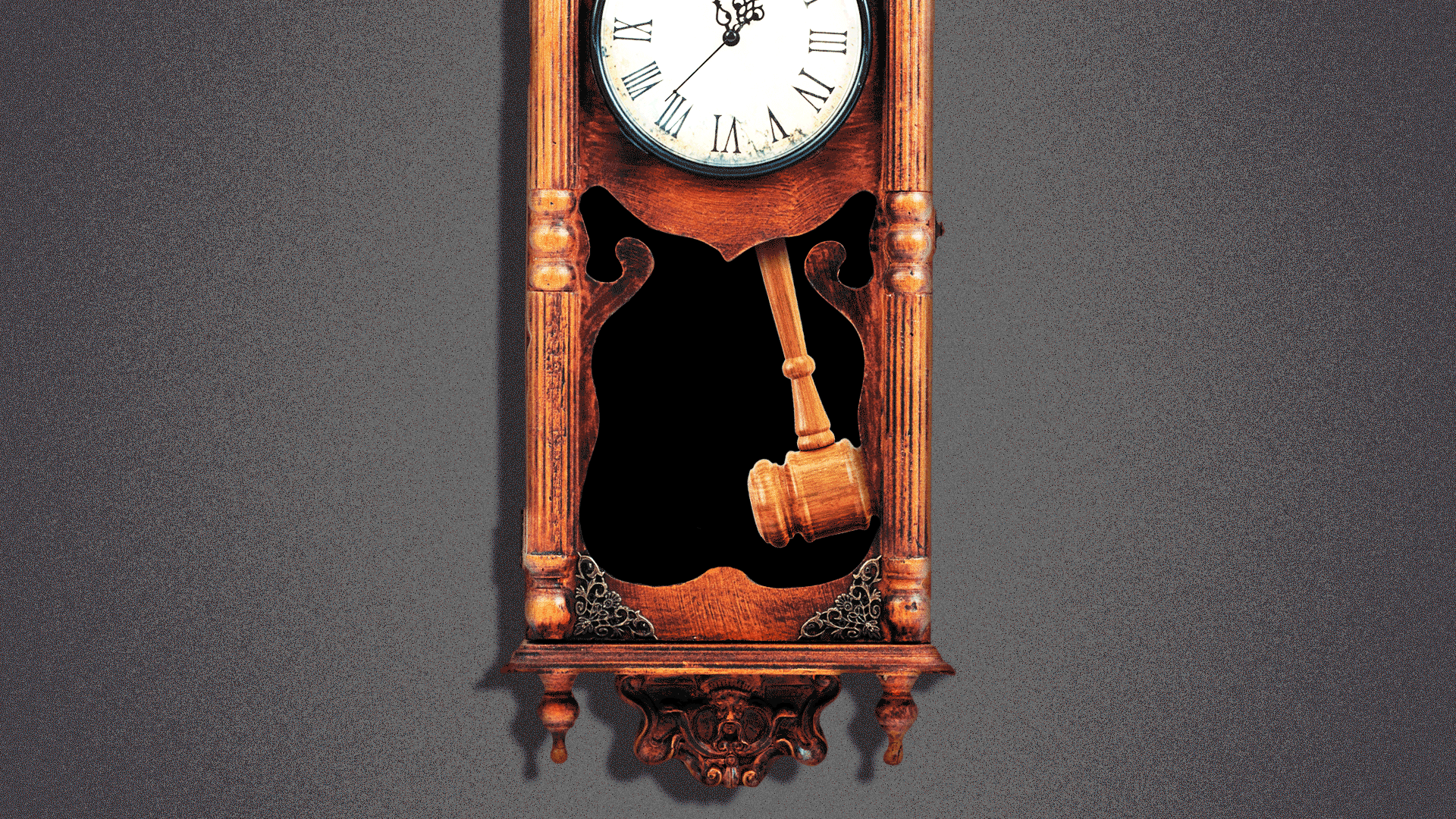 A new spending plan for North Carolina appears to be on the cusp of passing the state legislature — some two and a half months late.
But it still may be a ways off from becoming law, as Democratic Gov. Roy Cooper is already threatening to veto the Republican-drafted plan.
Driving the news: Legislative leaders say they plan to return this week to vote on a budget compromise between the House and Senate.
Between lawmakers' summer travel, affair scandals and override votes, it has taken the two chambers months to negotiate how to reconcile major differences in their respective budget proposals, which were introduced earlier this year.
Why it matters: A vote would bring the state one step closer to unlocking billions in long-awaited funding for teachers and state employee raises, public safety, water and sewer infrastructure, Medicaid expansion implementation and tax cuts.
Yes, but: Even if all goes as planned and lawmakers successfully pass a budget this week, it still may be awhile before the spending package becomes law.
Though he's yet to see a final version, Cooper is "strongly considering" vetoing the budget, his office told Axios Thursday.
"After reviewing the bill, he will do so if he believes it's in the best interest of North Carolinians to try and negotiate a better budget," Cooper spokesperson Jordan Monaghan said in a statement.
Be smart: It's hard to say what will and won't be in the final version of the budget, but there are already some clues.
Legislators are unlikely to raise teacher pay by Cooper's requested 18%, as the House proposed 10% and the Senate proposed 4.5%. Expect the final number to land somewhere in between the House and Senate proposals and nowhere near 18%.
The budget will also make further cuts to the individual income tax rate, which Cooper is likely to oppose. He has previously indicated he would prefer such cuts would not be easily granted to corporations and the wealthy, and is skeptical any plan Republicans concoct would account for that.
The budget is also likely to include policy changes that Cooper opposes. The House's budget proposal, for example, forbids COVID vaccine mandates.
The big picture: If Cooper refuses to swallow some Republican policies included in the budget, though, he may jeopardize the implementation of one of his biggest policy priorities: Medicaid expansion.
Expansion won't take effect until a budget becomes law, thanks to a measure Republicans included in legislation signed into law earlier this year.
There's no guarantee that, if Cooper vetoes the budget, Republicans will override him or create another pathway for Medicaid expansion to go into effect.
Already, Medicaid expansion is unlikely to go into effect until next year, even if a budget were to become law today.
More Raleigh stories
No stories could be found
Get a free daily digest of the most important news in your backyard with Axios Raleigh.