NC House Speaker Tim Moore clears affair lawsuit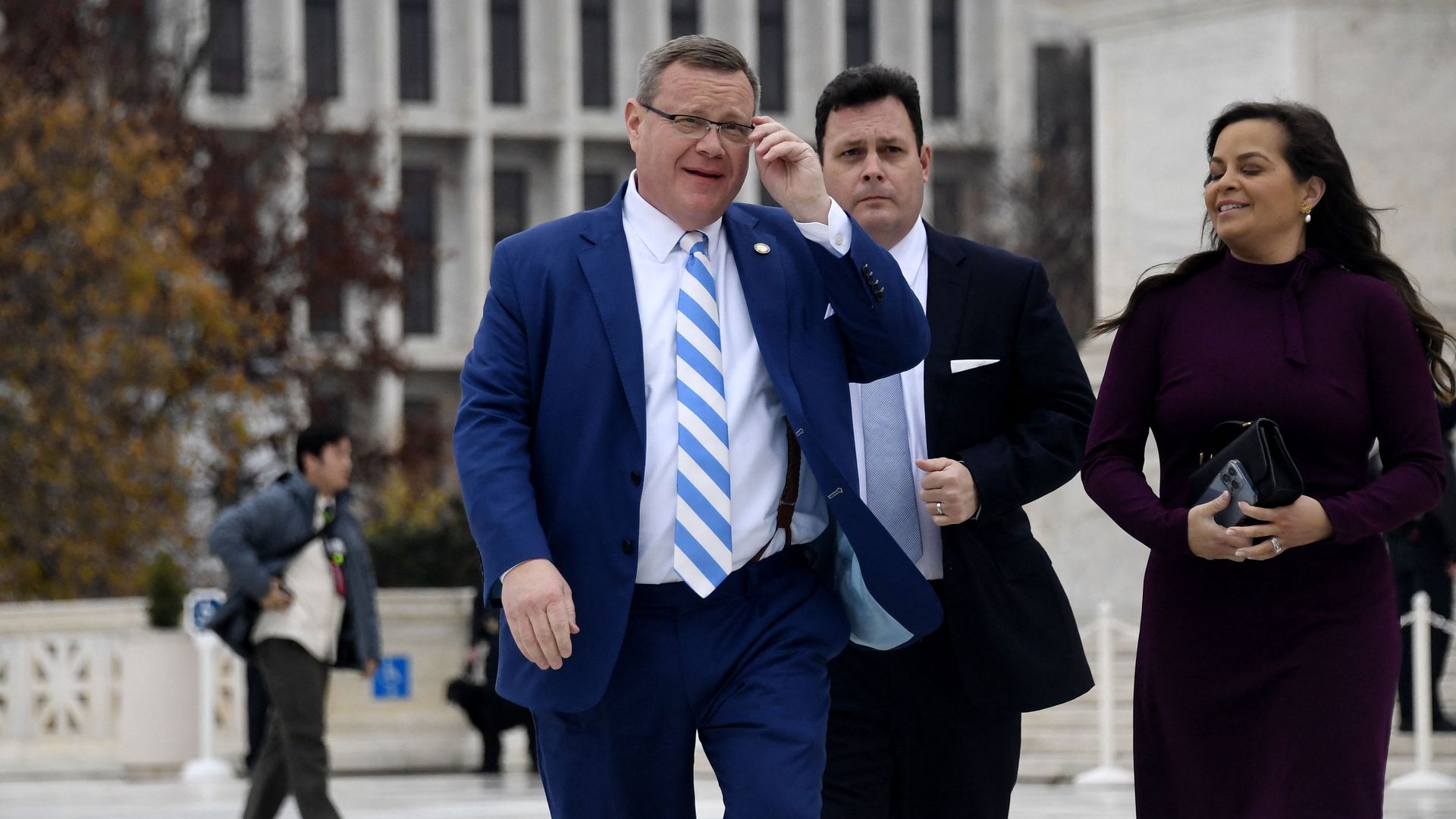 North Carolina House Speaker Tim Moore, the longest-serving House Speaker in state history, is no longer facing a lawsuit alleging he abused his power and had a sexual relationship with a state government employee.
Wake County District Attorney Lorrin Freeman also indicated she won't be investigating the matter, saying the "allegations would not give rise to a criminal investigation or prosecution," WRAL reported.
Driving the news: Attorneys for Scott Lassiter, who accused Moore of sleeping with his estranged wife, Jamie Lassiter, said the matter had been "resolved."
An attorney for Moore confirmed the same. Both parties declined to elaborate.
Why it matters: The news has dominated headlines as lawmakers have raced to implement a spending package for the new fiscal year.
The big picture: Behind the scenes, the lawsuit has also resurfaced numerous years-old accusations of how Moore has wielded his power to benefit himself and his allies in his 20-year tenure in the House, mounting scrutiny against him as he weighs a run for congress.
Between the lines: Republicans have largely declined to publicly criticize the speaker, who still has a final say over what bills pass his chamber and how much money members will get for their districts in the budget.
"It's not a good look any way you slice it, and this type of cavalier behavior inevitably catches up with you," Andrew Dunn, who ran communications for Dan Forest's gubernatorial bid and is one of the only Republicans to speak out on the issue, wrote in a recent blog post.
Catch up quick: Scott Lassiter, a Wake County assistant principal and former state House candidate, alleged in a lawsuit that Jamie Lassiter had a three-year extramarital relationship with Moore that "destroyed" their marriage.
Reality check: Moore, who is not married, has called the latest lawsuit "baseless," but admitted that he had an off-and-on relationship with Jamie Lassiter.
Moore dismissed claims that he abused his power in any way.
Jamie Lassiter previously told Axios through an attorney that she and Scott have been separated "for years," contradicting Scott's claim in the lawsuit that they separated in January 2023.
"Our marriage was a nightmare, and since I left him it has gotten worse," Jamie said. "We are reaching the end of our divorce process and this is how he's lashing out."
Of note: North Carolina is one of only a few states that allows people to sue their spouse's extramarital partners under an "alienation of affection" statute.
More Raleigh stories
No stories could be found
Get a free daily digest of the most important news in your backyard with Axios Raleigh.