NC House Speaker accused of sexual relationship with state employee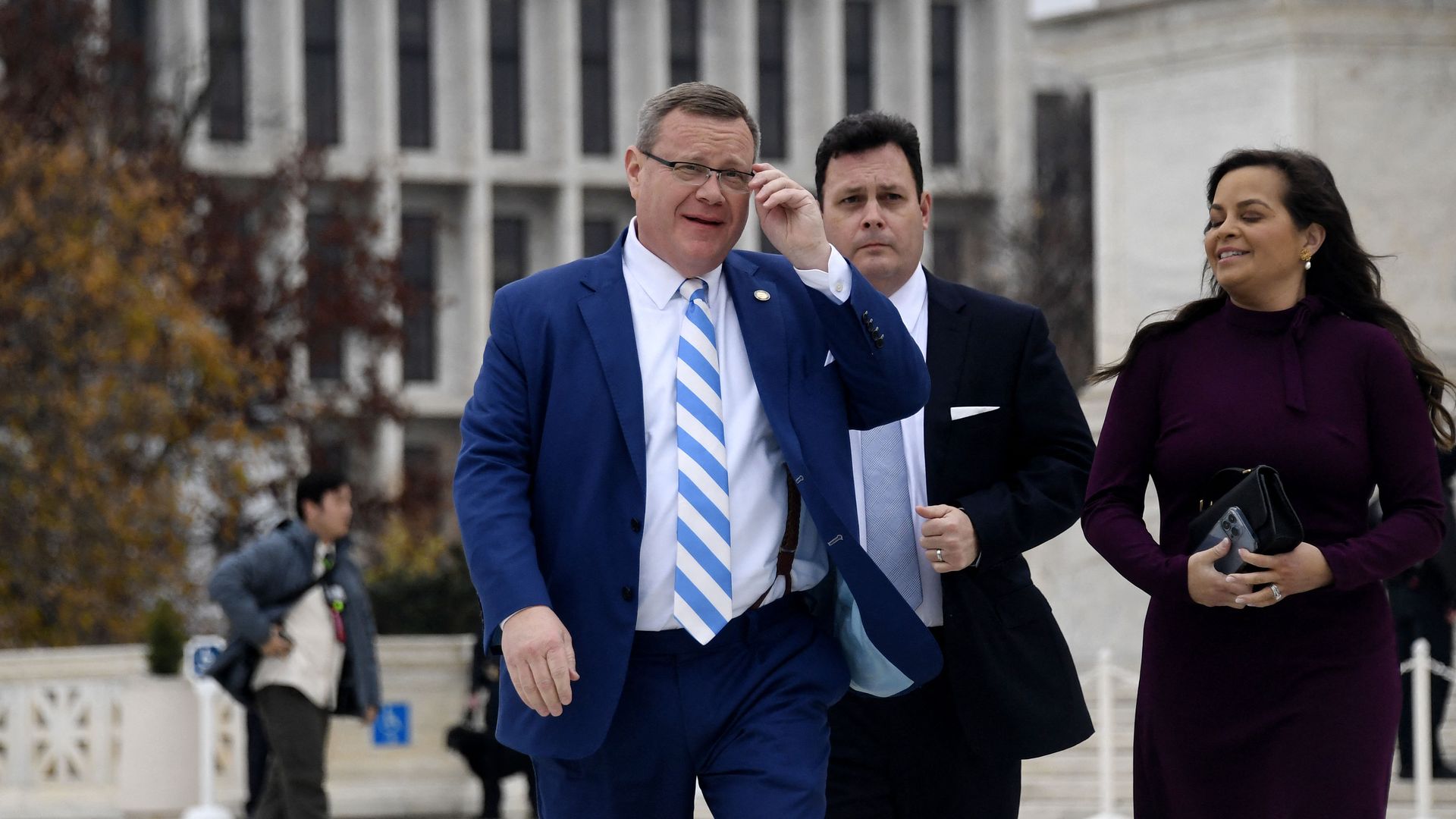 A new lawsuit accuses North Carolina House Speaker Tim Moore, one of the state's most powerful lawmakers, of having a sexual relationship with a state government employee.
Driving the news: Scott Lassiter, a Wake County assistant principal and former state House candidate, alleges in a suit filed Sunday that his wife, Jamie Lassiter, had a three-year extramarital relationship with the speaker that "destroyed" their marriage.
Moore and Jamie Lassiter both denied the allegations in separate statements Sunday.
"This is a baseless lawsuit from a troubled individual," Moore told Axios through a spokesperson Sunday night. "We will vigorously defend this action and pursue all available legal remedies."
Jamie Lassiter told Axios through an attorney that she and Scott have been separated "for years," contradicting Scott's claim in the lawsuit that they separated in January 2023.
"Our marriage was a nightmare, and since I left him it has gotten worse," Jamie said. "We are reaching the end of our divorce process and this is how he's lashing out."
The intrigue: North Carolina is one of only a few states that allows people to sue their spouse's extramarital partners under an "alienation of affection" statute.
Details: In the 20-page lawsuit, Scott claims he and Jamie Lassiter were married in 2013 and had a loving relationship until 2019, when Moore "aggressively pursued a sexual relationship with Mrs. Lassiter, even though he knew that she was married," the lawsuit states.
After he said he learned of the alleged affair, Scott Lassiter said he set up surveillance on Jamie on December 21, 2022, which confirmed his belief that she and Moore were engaged in the affair, the lawsuit says.
He confronted Jamie the next day, then met Moore five days later at a Biscuitville in Raleigh, the lawsuit states.
Scott Lassiter claims that Jamie Lassiter confessed to the relationship and "implored" him to allow her to continue it so as not to jeopardize her job, which was created and is funded by the legislature. In her role she supports all of the state's 100 elected clerks of Superior Court.
Moore also confessed at Biscuitville, the lawsuit says, and implied "that he could use his power he held as Speaker in some way to benefit" Scott Lassiter, he said in the filing.
Editor's note: This story has been updated to attribute a quote to Moore, not his spokesperson.
More Raleigh stories
No stories could be found
Get a free daily digest of the most important news in your backyard with Axios Raleigh.