What Portland's special ed teachers want the strike to change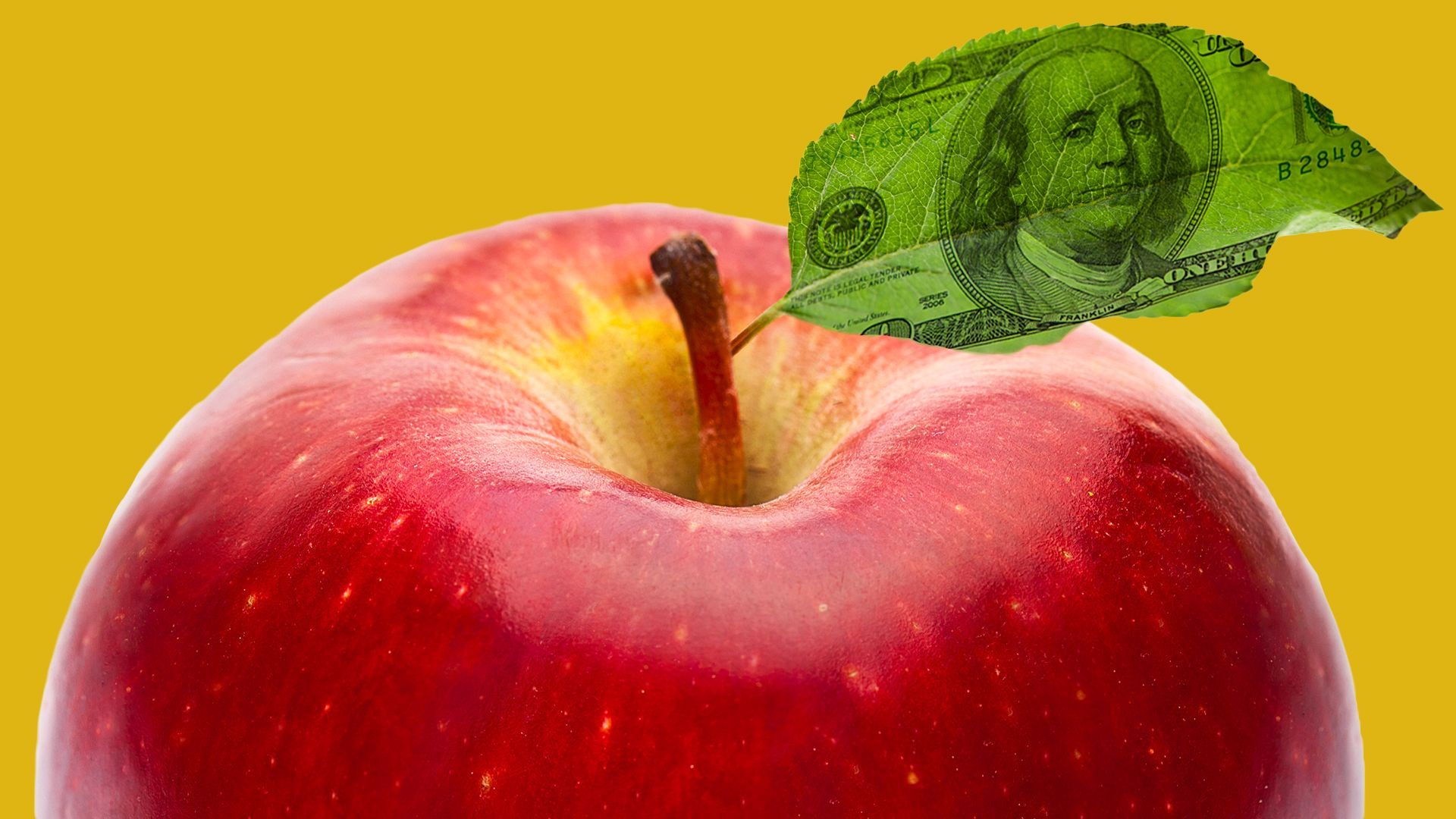 Portland Public Schools' teachers and administrators remain in contract negotiations, as the district's first-ever teachers' strike is in its third week.
Why it matters: Thursday is the 10th missed school day for about 44,000 Portland students — including the nearly 7,000 PPS students in special education.
What's happening: Teachers want increased pay, more time to plan, and manageable workloads.
In special ed programs — which have been short-staffed for years — such pressures are even more acute.
What they're saying: "The reasons I left are exactly what they're striking for," Debra Jablonski, a bilingual speech-language pathologist at Atkinson Elementary School until she resigned last spring, told Axios.
She described three years of feeling "like a failure" because she was responsible for more work than was possible to do.
Alisha Chavez, a K-2 special ed teacher at the same school said Jablonski's replacement is focused on evaluations rather than working directly with kids.
"It's November and my students have not gotten speech services all year," Chavez said.
The other side: "I was a special ed teacher and would give our teachers the world if we had unlimited resources. But we don't," Renard Adams, part of PPS' negotiating team, posted on X — formerly Twitter — in the run-up to the strike.
Context: Students with one of 13 diagnosed disabilities — from anxiety disorder to blindness to autism — can qualify for an Individualized Education Plan.
All students with IEPs are part of special education.
The big picture: A lack of staff to help disabled students can both put students in danger and potentially violate federal law, Shasta Kearns Moore, a journalist covering disability tells Axios.
"You can write as many flowery things as you want to" in an IEP but if staff "don't implement it or simply just aren't there" students won't benefit from it, she says.
Of note: Per Kearns Moore's reporting, PPS paid $80,000 last year for a report that found a "clear perception" that disability is "not included in the District's racial justice and equity work."
The intrigue: The report says that most disabilities don't affect cognition — and PPS exceeds state goals at integrating students with disabilities into "regular" classrooms.
Yes, but: Teachers say students without enough support for emotional or behavioral disabilities can repeatedly disrupt learning for other students.
PPS spokesperson Will Howell tells Axios there's "no disagreement among anybody" that students are "acting up" more now than before the pandemic, sometimes causing safety concerns.
He says there has been "disagreement" about how to best serve such students but describes contract negotiations on this topic as "really productive."
The latest: The Portland Association of Teachers' latest offer — which narrows the gap with PPS to about $120 million — cuts a district-offered $3,000 annual bonus for special education teachers but keeps non-teaching days for paperwork.
Separately: Most special education support staff are in a different union — the Portland Federation of School Professionals — which rejected a PPS contract offer in September.
What's next: Negotiations with PFSP, the teachers and two other unions are ongoing.
Only teachers are on strike.
More Portland stories
No stories could be found
Get a free daily digest of the most important news in your backyard with Axios Portland.