Power plays shape Portland's government transition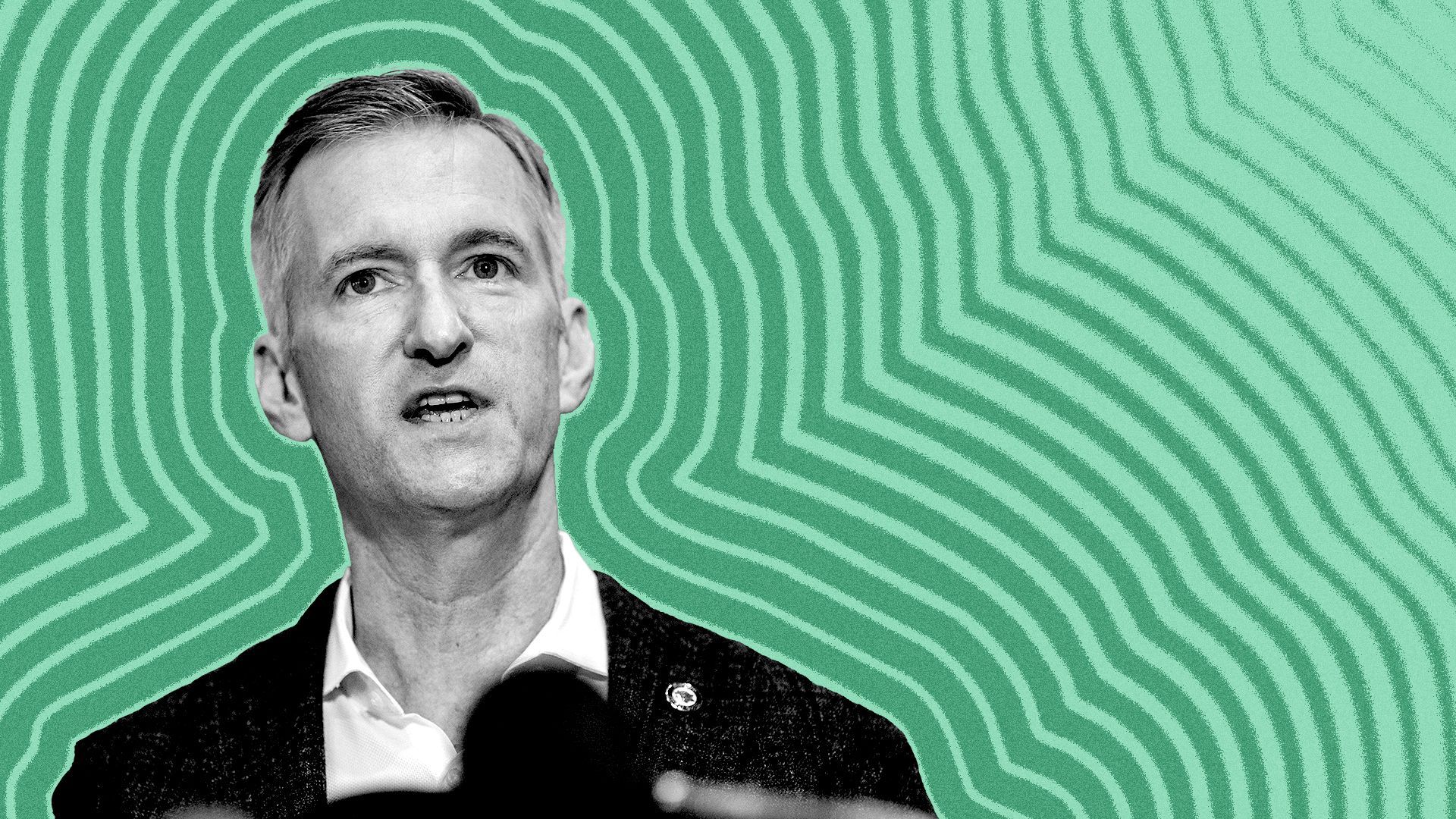 Portland's city council approved a new management structure for the city's future government and an action plan to get there — but with amendments that dealt a blow to Mayor Ted Wheeler's plans for how the transition should go.
Commissioners voted 4-1 — the mayor was the only no vote — on a road map that allows them to keep more control of the transition process than the mayor wants.
Why it matters: The transition groundwork this action plan guides could influence how effectively Portland operates next year — the last before the change — as well as how smoothly the new and very different government gets off the ground.
What's happening: The council gave final approval to a new government organizational chart, grouping Portland's two dozen or so bureaus into six service areas, each with its own manager, all reporting to a hired chief administrative officer.
For example, "public safety" includes fire, police and 911 services.
A "vibrant communities" service area includes Parks & Recreation, arts and a special set of programs for young children.
Driving the news: Wednesday's council session — when the plan was approved — put weeks of tension between council members and the mayor on full display.
Wheeler wanted to hire an interim chief city administrator by summer and give that person authority to start running city bureaus right away.
Other council members wanted to keep control of the bureaus they manage now until the full transition happens in 2025.
The big picture: The approved plan gives council members a say in picking an interim chief administrator, and it lets each continue running the same areas they oversee now — unless they want to hand over management to interim administrators.
What they're saying: Wheeler called the approved plan a "mishmash" of "confusing and possibly contradictory" amendments that could significantly slow down the transition process.
Commissioner Rene Gonzalez countered that Wheeler's original proposal gave interim, unelected officials too much power too early, undermining existing commissioners' authority.
Meanwhile, Gonzalez noted during the meeting that he was elected in 2022, so is losing two years of his four-year term due to the transition, because all council seats are up for grabs next November.
Catch up quick: Last year, voters decided to change Portland's current form of government that has been in place for 110 years.
Under the current system — which ends on Jan. 1, 2025 — five elected city commissioners act as both the legislative and executive branches of local government, passing city laws together and individually running a handful of the city's two dozen bureaus, like Parks & Recreation or the Bureau of Transportation.
In the new system, 12 elected city council members will pass city laws, and a hired chief administrative officer will run the city's daily operations.
Separately, council members tentatively approved a timeline for reconstruction of City Hall.
Reconstruction of the council chambers — to accommodate 12 instead of the current five council members — should start in January.
Council members will move their offices to a different building by July.
More Portland stories
No stories could be found
Get a free daily digest of the most important news in your backyard with Axios Portland.