How Oregon State researchers sniff out toxic algae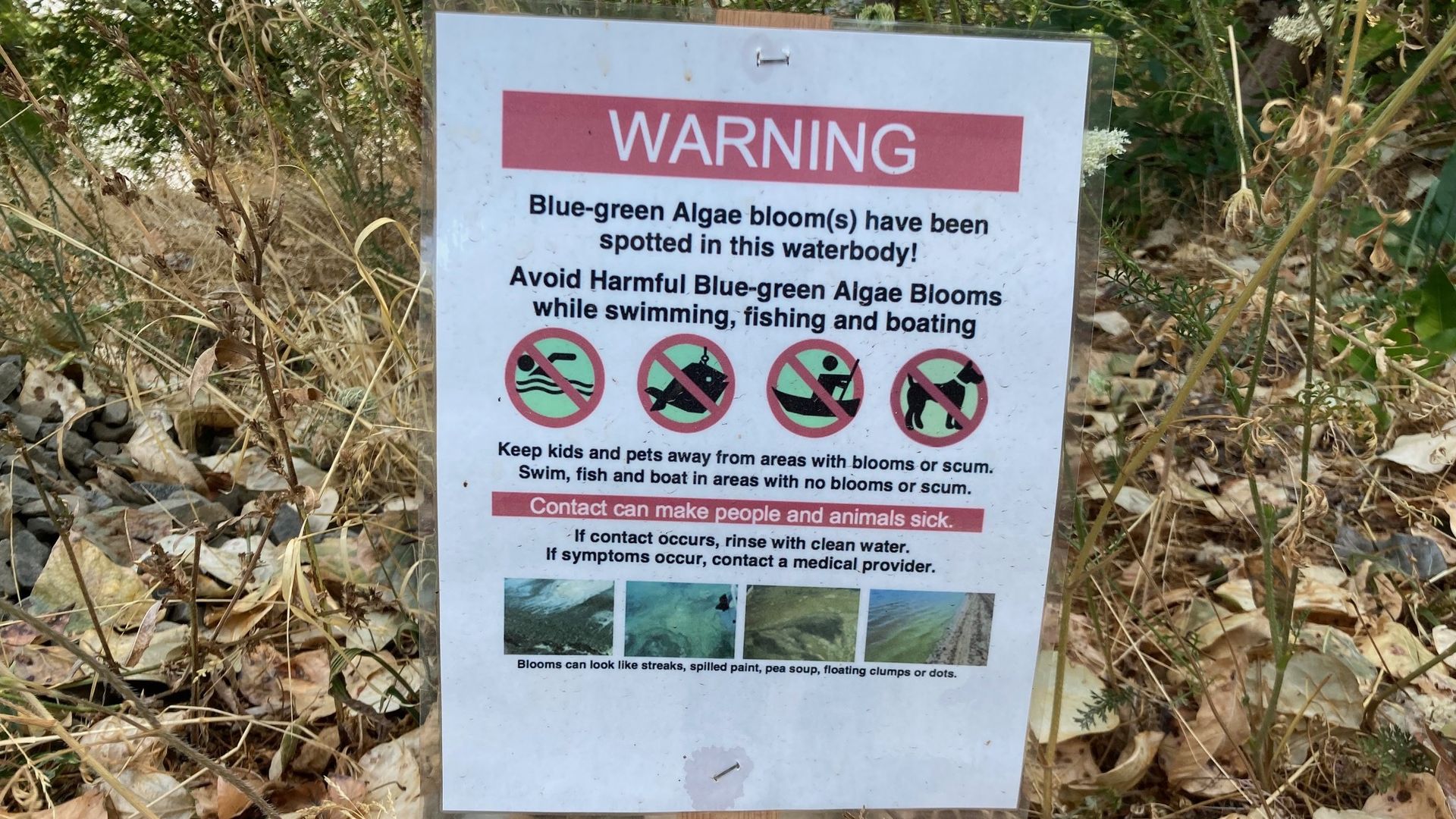 Toxic algae blooms are one of the biggest bummers of summer. Not only do they turn rivers and lakes a sickly blue-green hue, they can be dangerous (and sometimes deadly) for wildlife, humans and pets.
However, researchers at Oregon State University believe they've identified a scent-based way to measure the severity of cyanobacteria, which often causes blooms and affects many of the region's popular waterways.
Driving the news: A study published earlier this month by the university's department of microbiology found certain "volatile organic compounds" in algae emit gases that can be measured for microcystin, a toxin released during various stages of bloom.
What they found: Because volatile organic compounds exist mostly in gaseous states, they give off certain smells.
By collecting samples of odors above the water's surface, researchers can evaluate the stage of a toxic algae bloom by the level of microcystin. The more microcystin, the more toxic it is.
Why it matters: Toxic algae blooms have become a persistent problem nationwide, and much is not known about the variety of factors that cause them.
Catch up quick: Harmful algal blooms (HABs) often occur from spring to fall when freshwater is warm and stagnant, allowing algae to grow out of control, depleting the oxygen and turning the water toxic.
HABs can cause a range of symptoms like eye irritation, coughing, congestion and rash.
What's next: Sniffing out HABs proved to be a cost-effective way to monitor toxicity, the study found.
But since it only used samples from a single lake — Upper Klamath Lake, over the course of two years in its research — OSU is partnering with the city of Salem and the Eugene Water and Electric Board to dive deeper into whether scent can be used to identify the start and end of a toxic algae bloom in the future.
More Portland stories
No stories could be found
Get a free daily digest of the most important news in your backyard with Axios Portland.