Schools are missing out on mental health Medicaid money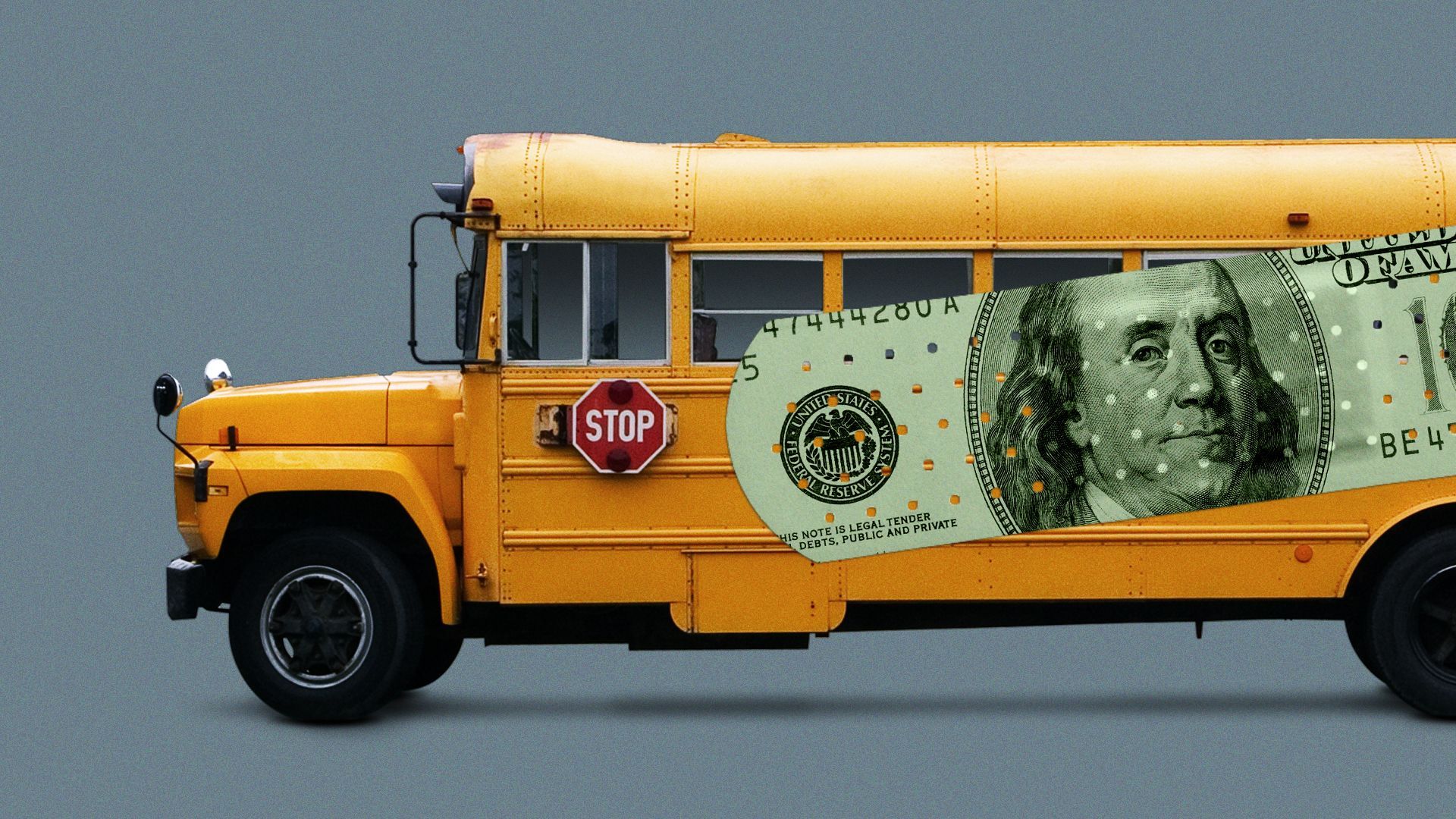 Schools across the country are missing out on millions of dollars from an unlikely federal source — Medicaid — because of bureaucratic hurdles at both the state and federal level.
That's according to an investigation co-reported by NPR freelance journalist Shasta Kearns Moore and Axios' Emily Harris (who began the investigation while at NPR).
Driving the news: Medicaid streamlined its processes earlier this year, hoping to get millions or even billions more dollars into school coffers and many more health care services provided to students — particularly mental health care.
Why it matters: When schools don't seek reimbursement from Medicaid for medical services provided in schools — many of which are mandated by federal law — local taxpayers often pick up the cost.
Zoom in: Portland Public Schools stopped billing Medicaid for most services in 2015, saying the return was not worth the burdensome billing process.
Now the district says that because of the new federal changes, it will begin seeking reimbursement again this fall.
PPS expects to recoup at least $1 million this year in administrative costs alone.
Yes, but: Oregon policy means districts here still can't bill Medicaid for services provided by most mental health professionals who work in schools — even though that is a primary goal of the federal legislation that led to the new Medicaid changes.
What they're saying: PPS can't get Medicaid reimbursement for the services of most school mental health providers due to licensing requirements, school district officials say.
"A substantial majority of our psychologists are school psychologists, who are highly skilled and provide mental health service and support directly to students every day," Jey Buno, chief of student support services, tells Axios.
"However, they are not able to submit to Medicaid for their services… due to Oregon policy requiring board certification."
A recent update to Oregon's Medicaid plan did not change that.
Context: School psychologists have different educational and certification requirements than clinical psychologists who are certified by the state Board of Psychology.
By the numbers: As of March, 36 states and Washington, D.C. allowed districts to bill Medicaid for school psychologist services, according to the National Association of School Psychologists, which tracks this issue.
Michigan, which recently changed its rules to allow Medicaid reimbursement for school psychologists, now expects to recoup at least $14 million annually, and Colorado found in a pilot program that it could get an additional $12 million in federal funds if it pursued a similar path, according to the Healthy Schools Campaign.
The Oregon Health Authority, which sets school Medicaid policy, confirmed the details but declined to explain the reasoning.
Of note: Schools can only bill Medicaid for services provided to children insured by the program.
Still, school administrators say that can offset local costs enough that districts can pick up the rest of the tab for a school nurse or psychologist who serves everyone.
The big picture: Oregon has already run a pilot to encourage schools to bill Medicaid for many services, and is poised to take advantage of getting reimbursed for other service providers, such as nurses.
More Portland stories
No stories could be found
Get a free daily digest of the most important news in your backyard with Axios Portland.