Where to find the best soft serve ice cream in Portland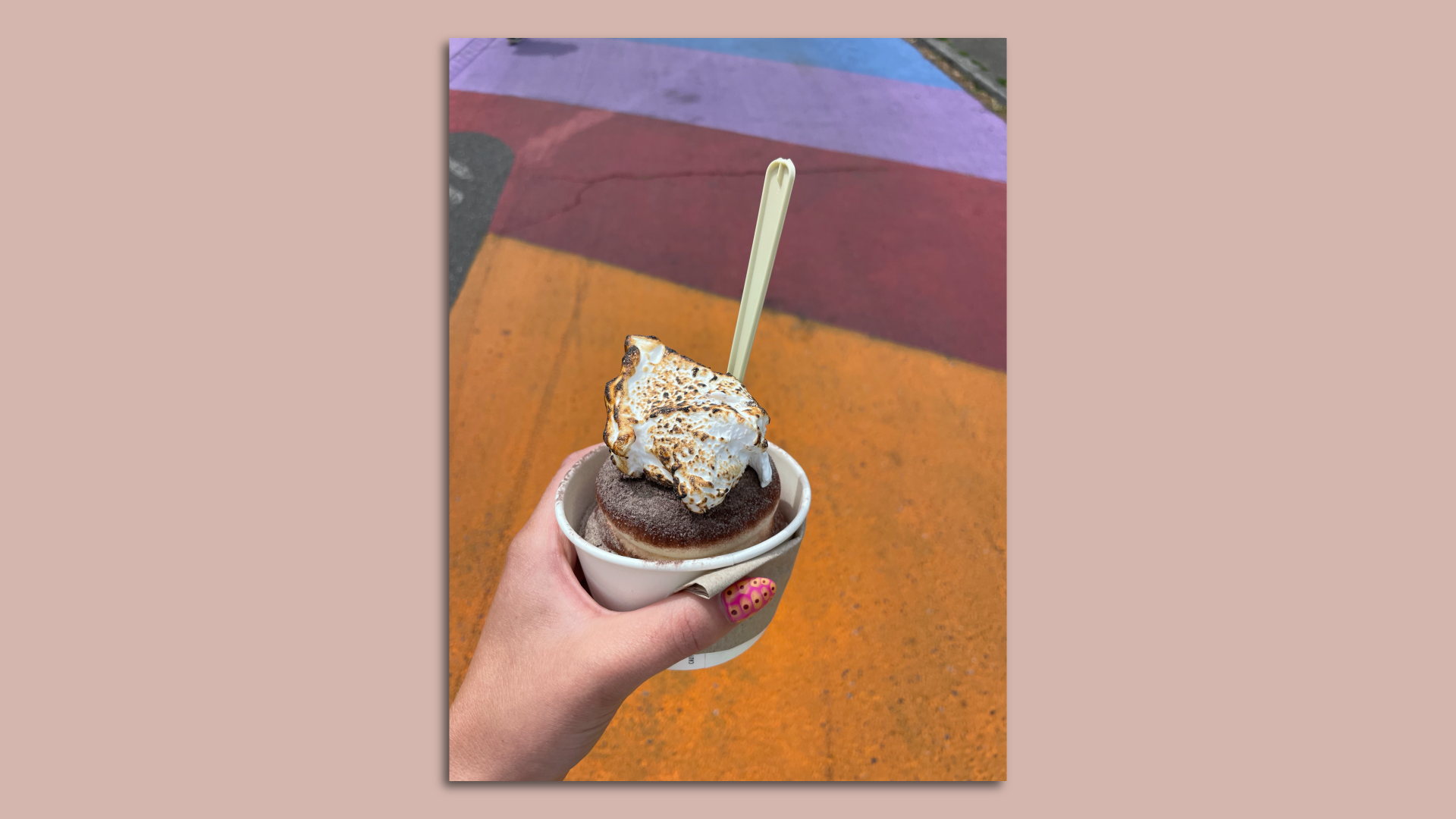 Our mission to taste all the sweet, cold treats Portland has to offer continues.
🍦 This week: Soft serve.
It's the less dense sister of ice cream, thanks to the air that's incorporated during the freezing process.
Meira's pick: As a fan of classics when it comes to ice cream, my choice this week should come as no surprise. In my mind, soft serve acts as the delicious base for the myriad of toppings it can host.
Cheese & Crack aces that test. The shop only offers one flavor: perfectly swirled, creamy vanilla. You can add a handful of delicious dusts, crumbles and ganaches to make it your own or choose from one of the signature sundaes.
I prefer soft serve from here in a cup, coupled with chocolate malt dust and a toasted marshmallow on top.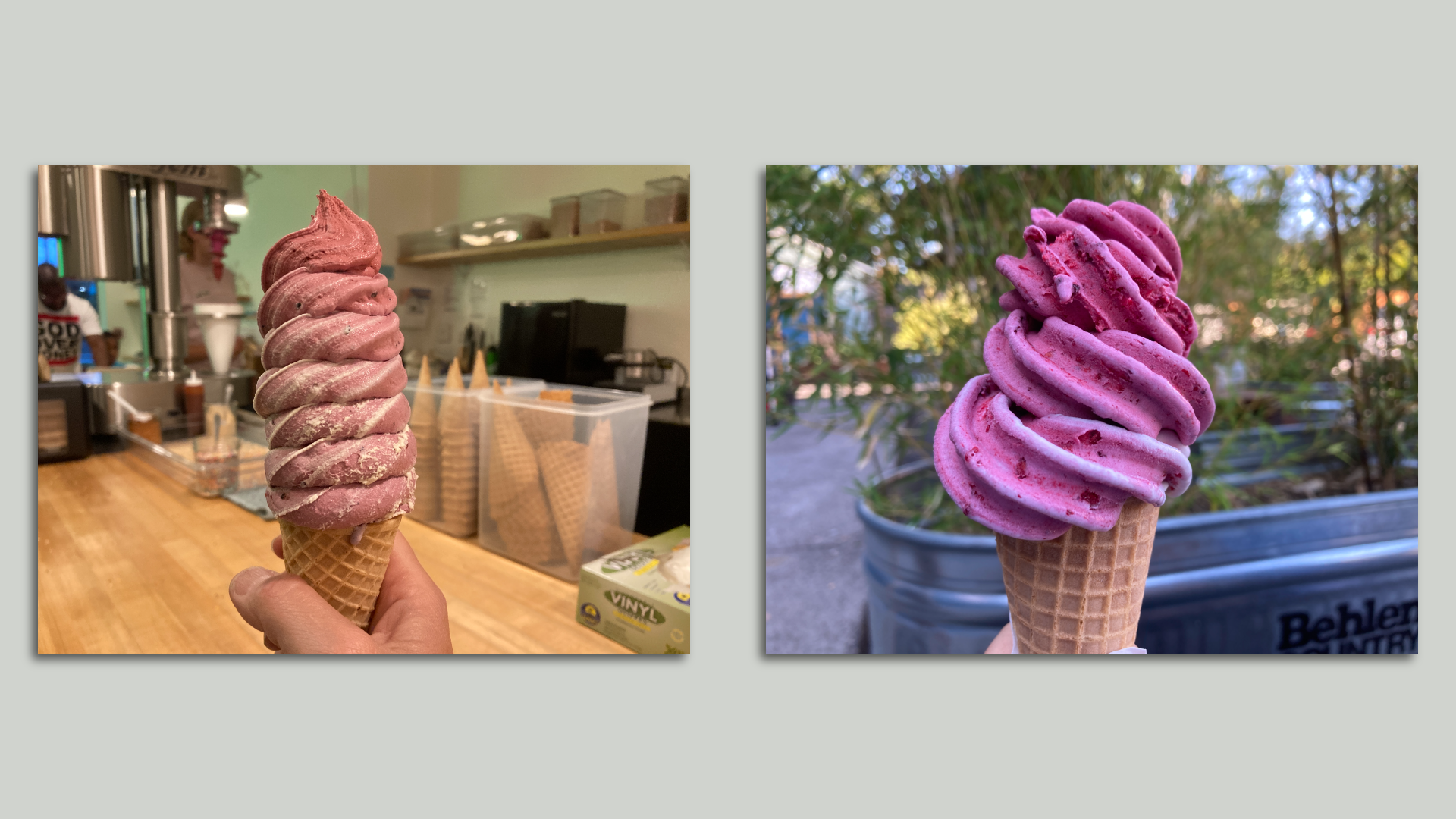 Emily here. The problem with Cheese & Crack soft serve is that it's not about the ice cream.
The dusts are interesting — beet tastes delicately like beet, and malted chocolate like malted chocolate — but once you've licked that layer away, all you have is a bunch of regular vanilla soft serve.
I went for the New Zealand-style swirl that's appeared in a few spots around Portland.
I tried a cone of marionberry-raspberry swirl, no toppings, at both Nico's Killingsworth location and the Beaux Berry cart on NE Fremont.
(Yes, I chose a Beaux Berry flavor as my favorite hard ice cream.)
The verdict: Beaux Berry wins again. More berries, better blended.
Plus, they make their own base.
There aren't nearly as many soft serve options in Portland as ice cream, but judging by a reader's passionate plea, maybe there should be.
Here's the rest of the best — including others we and a few readers loved:
1229 SW 10th Ave., across the street from the Portland Art Museum
A rejuvenating space, this Japanese café includes soft serve among its dessert offerings.
Toppings on offer include sweet red azuki beans and chunks of matcha- or hojicha-flavored brownie.
Mark U. prefers the smokier hojicha green tea flavor, but gives the matcha a thumbs-up too.
4110 NE Sandy Blvd.
Amid the donuts, there's vegan ice cream, including two rotating flavors of soft serve.
This week, it's honey or lavender — or you can swirl them together.
2838 SE Belmont St.
Full transparency: Meira suggested Bluto's but I couldn't try it because their machine was down, which is when I learned that soft serve machines break a lot.
But I'm going back because they have both chocolate and vanilla, plus I want to try their chocolate tahini magic shell.
It also reminds me of an amazing Greek yogurt soft serve I had last week in California: zingy yogurt topped with olive oil and sea salt.
Bluto's might answer this plea from reader Ari J.
"Why is it so hard to just find a very basic vanilla and chocolate swirl soft serve?! I was trying to find one for my kids last Saturday night … and it was impossible!!"
For straight-up basic soft serve, may we suggest:
North Portland, Tigard and Oregon City; the Milwaukie location has been closed for repairs.
A homegrown hamburger spot, Mike's sometimes has seasonal flavors, as well as chocolate and vanilla year-round.
More Portland stories
No stories could be found
Get a free daily digest of the most important news in your backyard with Axios Portland.