Happy Birthday, Gritty: Philadelphia's furry friend turns 5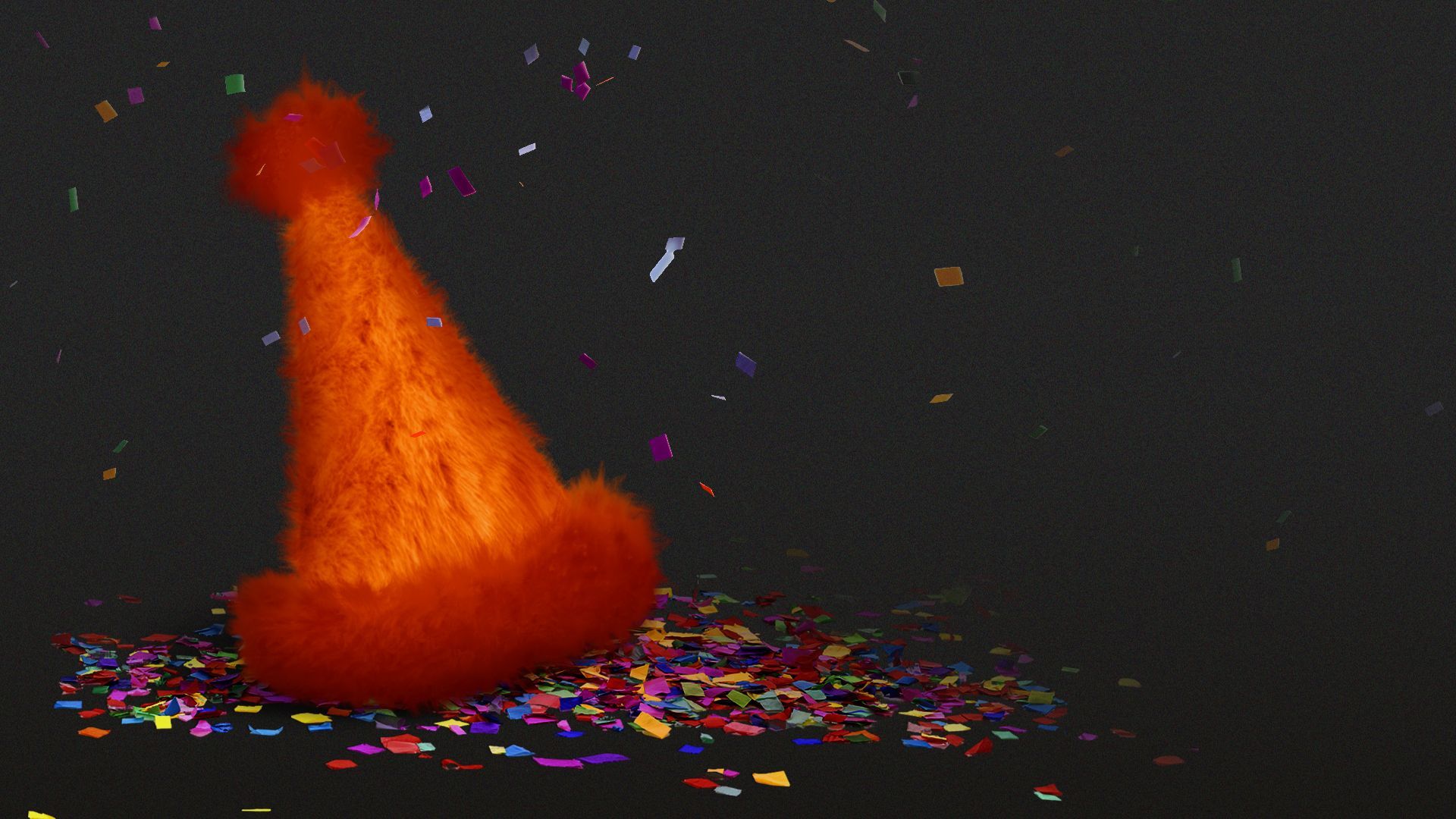 Dear Gritty,
First off, happy (early) birthday. We can't believe it's been five years since Philadelphians first stared into those monstrous googly eyes of mayhem that we've all come to adore.
Flashback: Like many pruny, radish-red (or in your case, neon orange) newborns, it took a minute for us to see our reflection in you.
The big picture: The ice is cold, hard and slippery, as you found out during your home debut.
Philadelphia can be a harsh place, we know. It's the City of Brotherly Love. Sometimes brotherly love looks like Will Ferrell getting choked with a headphone cord.
Flash forward: Now you're a man inside a mascot suit and a myth, a sought-after media darling whose dodgy, darting eyes and boorish, mischievous antics have become the stuff of legend.
Your highlight reel: We loved watching you jump-slam a couple of unassuming fans dressed as sumo wrestlers, stomping New York pizza (cheesesteaks all the way, baby) and shooting fans with a T-shirt gun.
When you streaked across Lincoln Financial Field in your birthday suit, the anthropomorphic animal community (read: furries) went wild.
You weren't afraid to incur God's wrath when you played lockdown defense on a group of nuns at St. Francis De Sales School in Philadelphia, then unapologetically swatted one sister's shot and gave her one of the most disrespectful, bragging big-belly thrusts in mascot history.
You're so hospitable, too. When the Rangers' fans visit, you shower them with popcorn baths and good-old fashioned hostility. That's a Philly thing.
Not everyone likes your bully ways, but you're a survivor.
We've watched you grow up. You've got a girlfriend now, a new tattoo and soon a calendar.
You've lived fully and colorfully, making millions of people smile and wince. You made orange, long glossed over by interior designers and kids digging through their crayon boxes, great again!
The bottom line: Now if you could only help the listless Flyers when they open the season Oct. 12.
Remember that when you blow out your candles on Sunday. Philly's wishes are riding on you.
More Philadelphia stories
No stories could be found
Get a free daily digest of the most important news in your backyard with Axios Philadelphia.