Affordability tops to-do list of U of A's new chancellor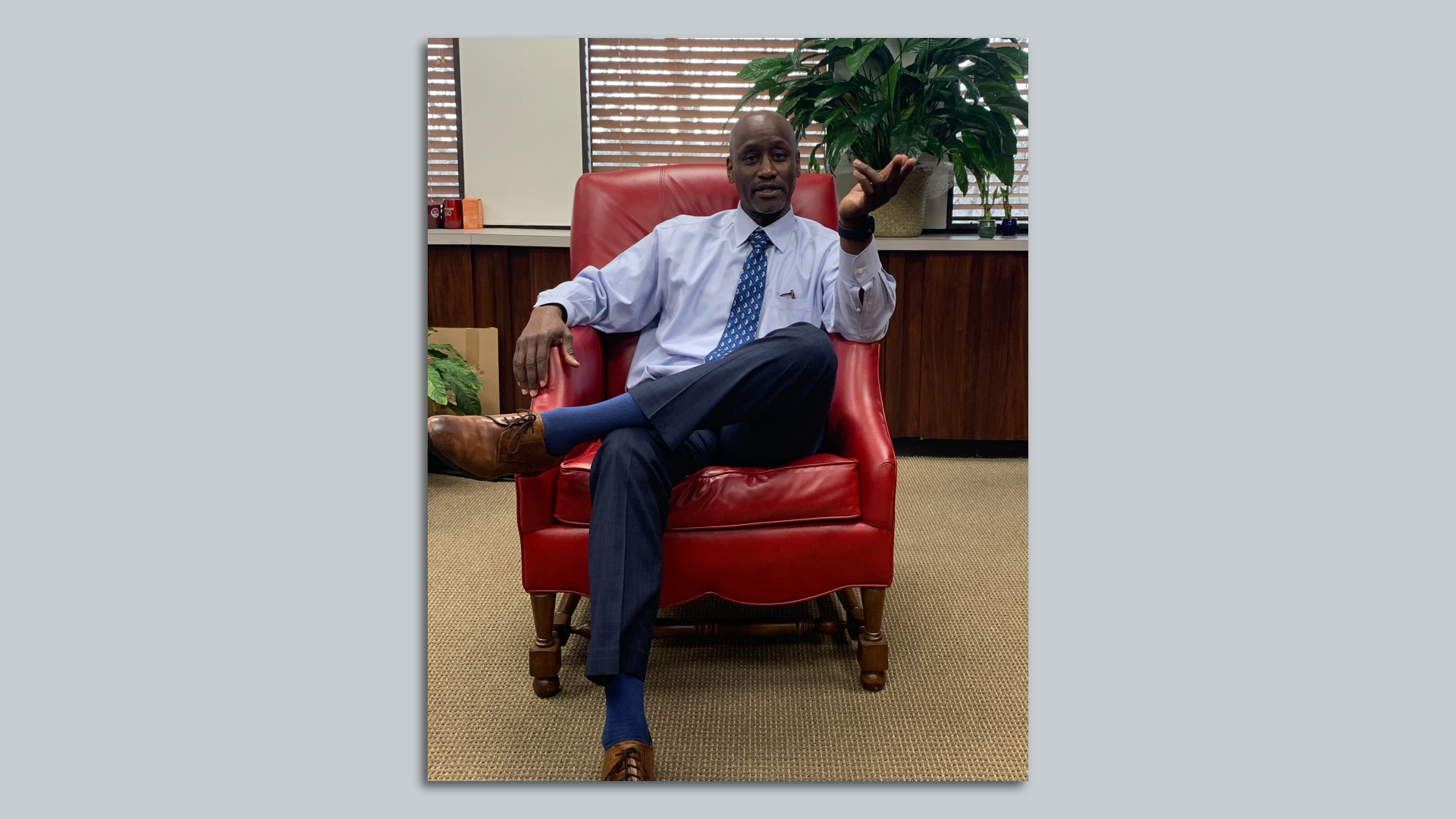 Charles Robinson is officially on the job as the University of Arkansas' chancellor — and he's hammering out plans for the state's flagship university.
What's happening: Robinson wants to make the school more affordable for students from low-income families and to have a stronger focus on career building earlier in students' academic journeys.
Both priorities aim to improve the school's retention rates and educational experiences, he told Axios.
While the U of A's tuition is comparable to other public universities in the state, scholarships are more competitive and fees for line items like on-campus housing run higher.
The intrigue: "We give away most of our significant scholarship money to Arkansans, but they may not be poor Arkansans, and that's where the challenge lies," Robinson said.
He said academic scholarships based on "traditional merit" markers, such as test scores and grade-point averages, tend to go to students from higher-income families because they have more resources to put toward academic performance.
State of play: Contrary to the trend of declining college enrollment nationwide, U of A saw its largest-ever freshman class in fall 2022 of about 7,100 students. The school had to contract with local apartment complexes after running out of dorm space.
BFD: The university expects to turn away eligible freshmen this fall, given the lack of housing, Robinson said. The school will only turn away out-of-state students and will base those cuts on academics.
Robinson expects to cap freshman enrollment this fall at about 6,900. He says he wants to avoid building more on-campus housing for the foreseeable future, noting colleges expect to hit a "cliff" in 2026, when the number of graduating high school seniors is expected to drop.
The big picture: Robinson is in the midst of a strategic planning process to address goals for the university, such as student success and expanding research and graduate-level opportunities. He also wants to make the school an employer of choice, he told Axios.
The process could take 6-12 months.
Plans will likely seek to increase the number of graduate students, particularly doctoral students, and the number of tenure-track professors.
Details: Another goal for Robinson is to raise money for an endowed four-year scholarship for those who are eligible or nearly eligible for Pell Grants. The idea is to ease the financial burden for students who are academically promising but may not qualify for other scholarships.
What he's saying: Students who juggle work and school don't have as much time to participate in student organizations or become leaders on campus, which isn't ideal.
"How can you even think about working for the volunteer action committee when you have 30 hours of work that you have to do just to pay to stay in school?" the new chancellor offered as an example. "That's the gap I want to affect."
He called it unacceptable that Pell students' graduation rate is 20 percentage points behind non-Pell students.
More NW Arkansas stories
No stories could be found
Get a free daily digest of the most important news in your backyard with Axios NW Arkansas.