After 32 years, Butch Spyridon retires as Nashville's tourism chief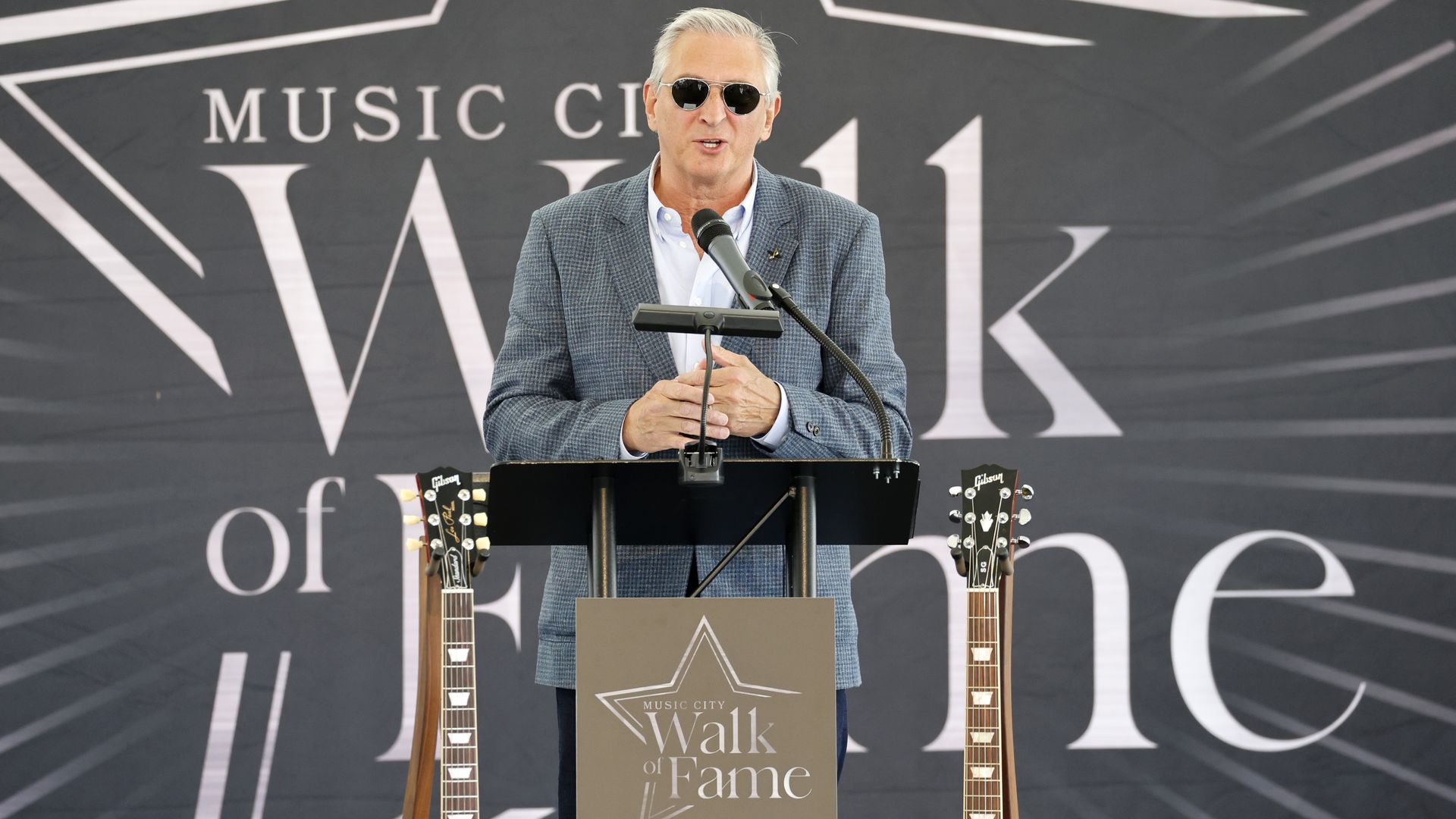 There is no doubt that Butch Spyridon transformed Nashville as we know it.
As the curtain closes on his 32-year run leading the Convention and Visitors Corp., Axios Nashville interviewed Spyridon about the city and legacy he leaves behind.
Why it matters: Spyridon's influence on growing Nashville into a tourism behemoth altered what it's like to live here and how we perceive our city.
Spyridon spearheaded the decision 20 years ago to embrace the Music City brand and then successfully cultivated a music-themed sales pitch that grew Nashville's prestige and brought on billions of dollars in investments.
He helped attract tourism spectacles like the NFL Draft and led the charge to build entertainment and convention monuments like Bridgestone Arena, Nissan Stadium and the Music City Center. Most recently, Spyridon served as cheerleader-in-chief for the push to build a $2.1 billion indoor stadium for the Tennessee Titans.
Spyridon also crafted the strategy of converting New Year's Eve and July Fourth events into mega tourism draws. The city even awarded him a star on the Nashville Walk of Fame.
In his first extended interview since announcing his retirement, Spyridon, 68, tells Axios the time was right to retire because the city is past the pandemic and the stadium has been approved.
"I'm sure someday I'll be able to stop and look back. I can say I am very proud of the city and this team we have here."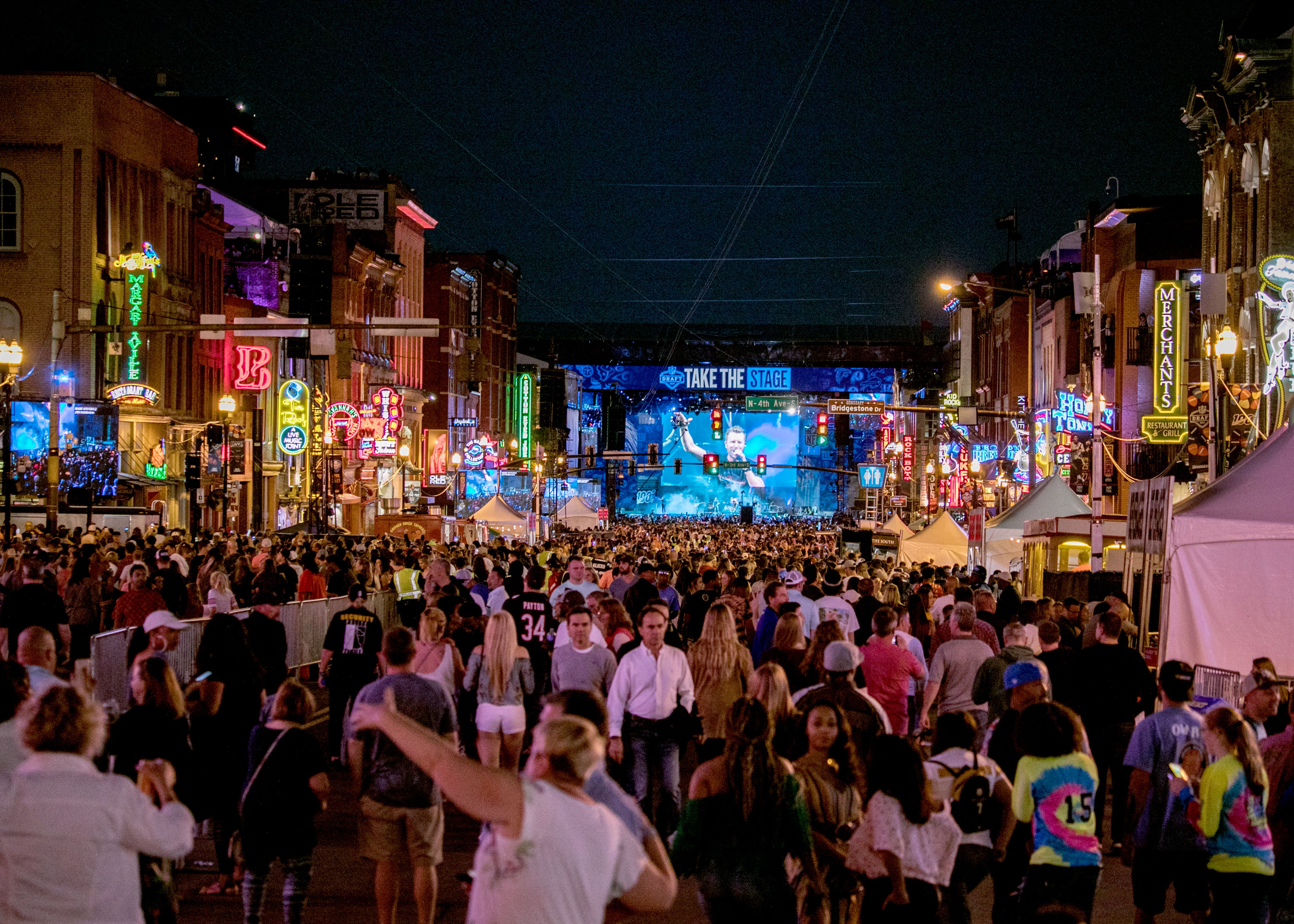 Flashback: It seems impossible to imagine now, but in 2003 the city that launched the careers of Dolly Parton, Johnny Cash and Garth Brooks considered walking away from the Music City brand.
A group of 140 business industry and civic leaders convened to map out the future of Nashville tourism. Some committee members mentioned centering Nashville's identity as the Health Care Capital or the Buckle of the Bible Belt. Others wanted to lean into the moniker "Athens of the South."
Spyridon was adamant that Music City would be a winning strategy. "We just had to do it differently," he said. "People still thought of Music City as 'Hee Haw.' We had to highlight the Fisk Jubilee Singers and songwriters and the cool side of our music industry."
"There's no way in hell we could sell Health Care Capital," Spyridon says.
Considering a record 14.4 million visitors spent $9.2 billion in 2022, it's safe to say Spyridon's strategy worked.
Prominent attorney and businessperson Charles Robert Bone says Spyridon's "superpower" was his ability to recognize Nashville's potential. "He believed in Nashville and what was possible here long before many Nashvillians were able to see it and believe it."
Zoom in: Looking back, Spyridon says he's especially proud of the decision to build the Music City Center. Though it failed to achieve the room night bookings promised in its early years, Spyridon credits the convention hall for thrusting Nashville's tourism industry forward.
"It is a giant engine for why our airport is the largest mid-sized airport in the country, why our dining scene has elevated to be competitive. Its tentacles go beyond however many conventions per year."
Nashville struggles to manage growth
Spyridon departs at a time when Nashville is in the thick of an existential crisis. Instead of becoming a source of pride, many residents view the honky-tonk district as a place to be avoided.
Critics say Spyridon helped turn Nashville tourism, especially downtown, into a monster that the government has failed to control.
State of play: It's a conflict on display during the early mayoral campaign forums.
Nashville has become a place too focused on tourists and not enough on its residents, the candidates say.
Business and political leaders light up like neon signs at the prospect of bringing a Super Bowl or the NCAA Final Four to the new stadium.
All the while, Nashville lacks a real mass transportation system, its schools are underfunded and its infrastructure is badly in need of improvement.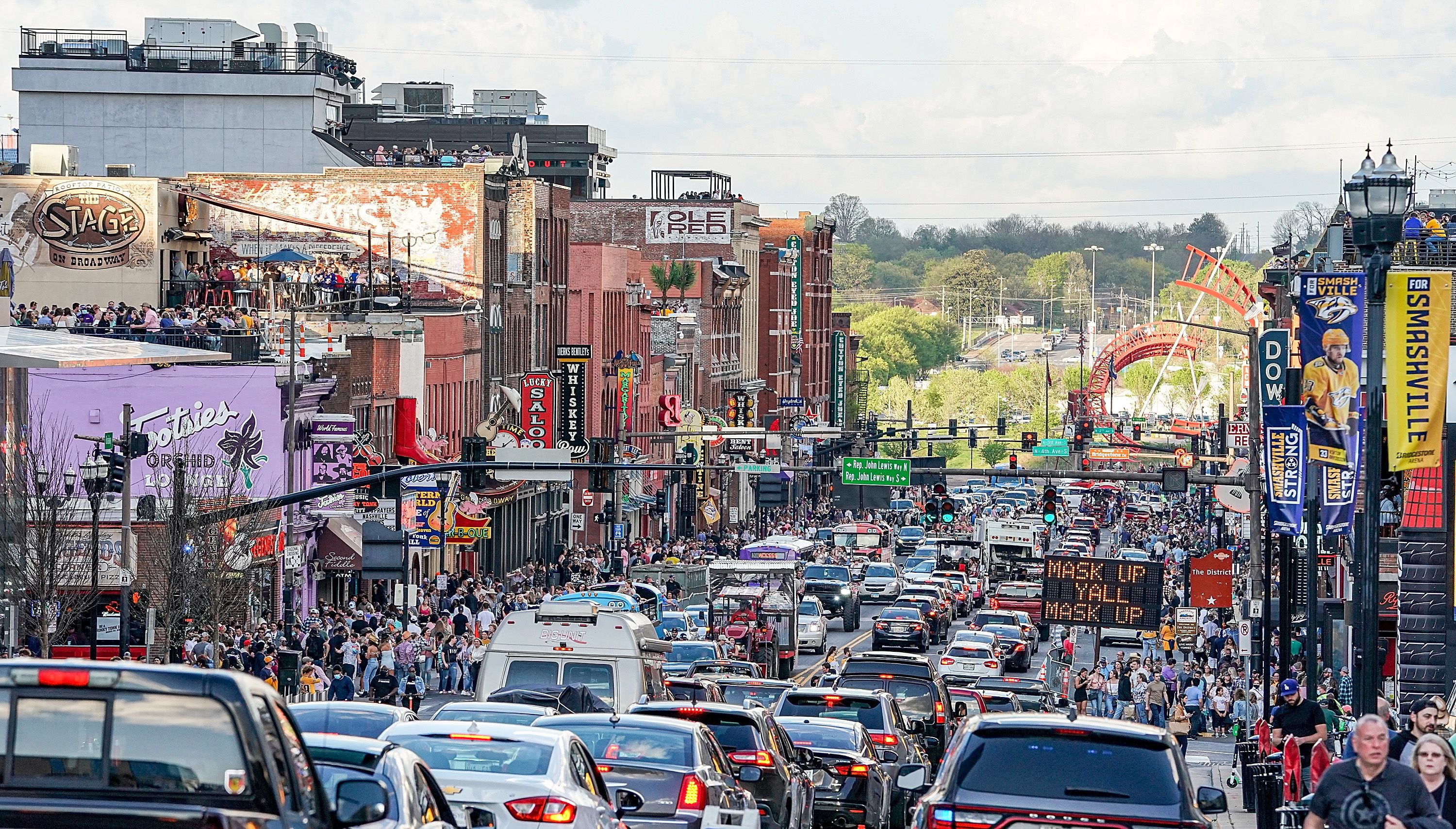 Spyridon is clear-eyed about those criticisms, but defensive about the CVC's role. He points out Metro contracts with his organization to boost tourism. It was his job to attract visitors.
He offers the fight to regulate party buses as an example. No group spent more money than the CVC, he argues, on government relations to lobby the state and city for regulations on Lower Broadway.
"The fact we are the loudest critics fighting to reel in some of the behavior on Broadway and the vehicles, that's counterintuitive."
"Now, in my opinion, we're still no better off [downtown]. But at some point, it comes down to our elected leaders who have the authority to manage this, and I don't understand why we're not. Our growth has outstripped anybody's expectations, including our own. But we are ready, willing and able to be part of managing the solution in the future."
By the numbers: The number of people working in hospitality went from 91,900 to 128,500, according to the CVC.
Since 2013, Nashville has seen a 46% increase in the number of hotels, up to 273. The number of hotel rooms grew from 26,175 to 38,976.
Property tax collections, he argues, skyrocketed because of the expensive hotels that now define the Nashville skyline.
"For anybody in the city to say we don't benefit from tourism, it's not just wrong, it's a lie," Spyridon says. "The city paid for a lot of things — schools, roads, police — from property taxes from hotels and restaurants that wouldn't be here if it wasn't for this industry. Not all of it, but a helluva lot."
What's next: Spyridon's retirement will be effective July 1. CVC president Deana Ivey will take the top job.
Bonus: Butch unplugged
Spyridon on the impact of the new Titans stadium: "We can get every single event we want to chase. It might sound odd coming from me, but as a water person, really seeing the East Bank develop into a utilized asset is beyond comprehension, even. We have failed so many times. I've been here long enough to remember barges sliding down the bank into the river, and that was the highlight of our riverfront."
On the negative impact of state policies related to transgender people and the LGBTQ+ community: "It's absolutely been an issue for us and our clients. The expulsion of the Tennessee Three, or the Tennessee Two, that raised the [issue] on the leisure side. People said, 'Who are you all? I'm canceling my trip, I'm never coming back."
"The politics of the state have definitely had an impact on our reputation. We've been able to minimize the direct impact so far by being responsive and transparent and showing we're trying. But it's real."
On coming from a middle-class family and becoming one of Nashville's most impactful leaders: "Honestly, I never thought about it until you asked. I didn't think of it that way. It was always about the next thing. When we had the Predators watch parties [during the Stanley Cup run], it was about the [NFL] Draft. When we hosted the draft, it was about trying to get the World Cup. Then it was about the stadium. It was always about that next goal."
"I'm sure someday I'll be able to stop and look back. I can say I am very proud of the city and this team we have here."
Editor's note: This story includes updated numbers for total tourism revenue in 2022.
More Nashville stories
No stories could be found
Get a free daily digest of the most important news in your backyard with Axios Nashville.