Large crowds gather in protest at the Capitol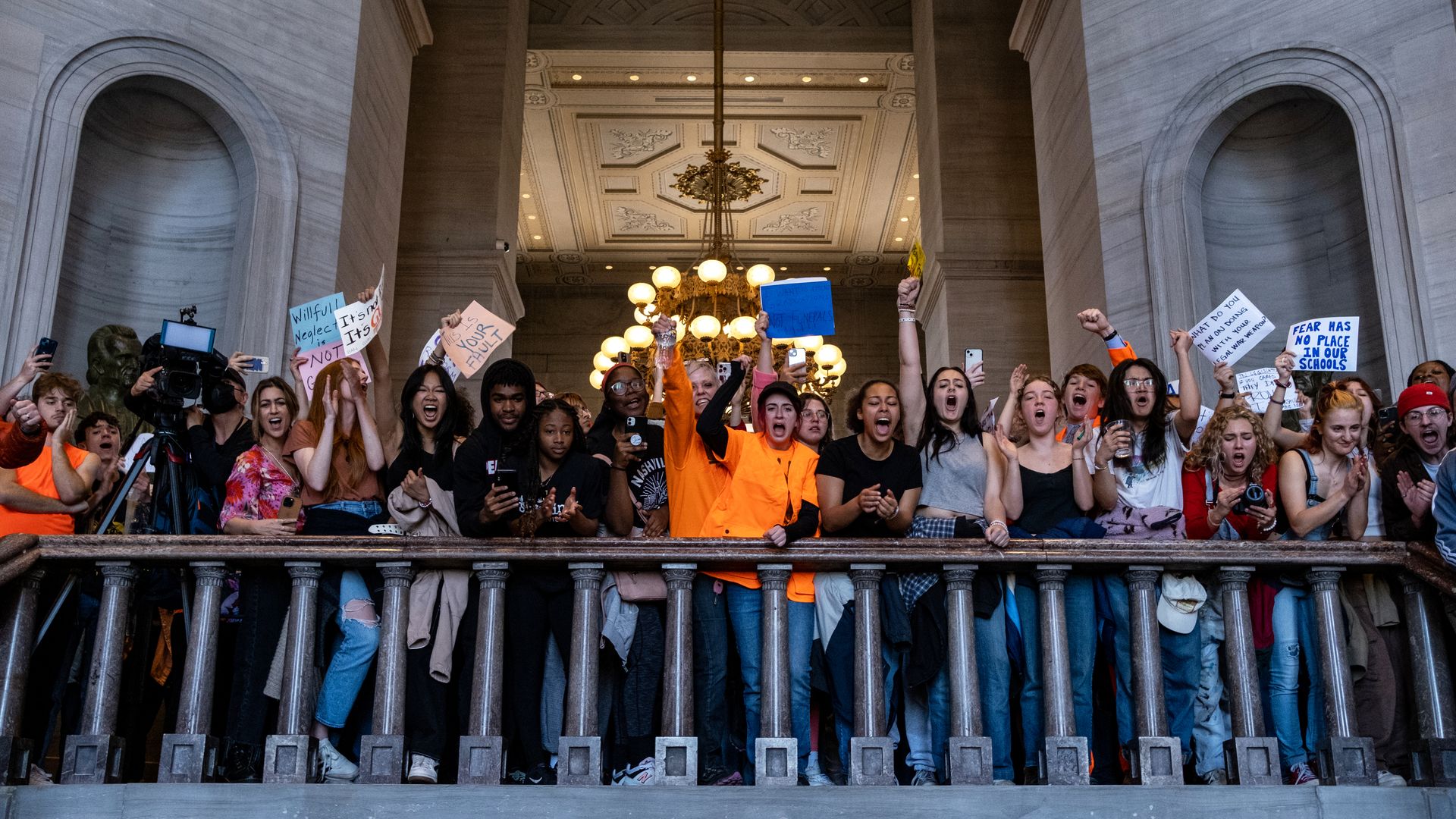 Nashville's agony was channeled into action Thursday, when more than a thousand people flocked to a protest at the state Capitol.
They repeated chants that have become familiar in the aftermath of repeated mass shootings across the country.
"Never again."
"Not one more."
"Gun reform now."
They gathered at Legislative Plaza and then filed through security checkpoints and into the Capitol, where they crowded in hallways and called out from the Senate and House galleries. Some carried pictures of the victims killed at The Covenant School.
They confronted lawmakers face-to-face, shouting out for them to enact gun control measures.
Their chanting filled the building; it was loud enough that it could be heard through the doors of the House chamber.
State Rep. Bob Freeman, a Democrat who represents the Green Hills area where the shooting took place, urged his colleagues to listen.
"They're out there right now. They're begging for us to do something," Freeman said, per the Tennessean.
At one point during the morning floor session, Reps. Justin Jones (D-Nashville) and Justin Pearson (D-Memphis) used a megaphone to lead chants for gun reforms from the podium in the House, temporarily halting the body's agenda. Rep. Gloria Johnson (D-Knoxville) stood with them.
House Speaker Cameron Sexton, R-Crossville, suggested the lawmakers could face punishment. "What took place on this House floor is unacceptable behavior and it needs to be dealt with," he said.
Republicans in the legislature have resisted calls for gun control and have instead worked over the years to loosen gun restrictions.
Republican leadership brushed gun control aside and reiterated their calls to improve safety by hardening school security.
As chants echoed through the Capitol, lawmakers eventually continued on with regular business.
What's next: More protests are scheduled throughout Middle Tennessee in the coming days, including a rally in Franklin on Saturday and a student-led march to the Capitol on Monday.
More Nashville stories
No stories could be found
Get a free daily digest of the most important news in your backyard with Axios Nashville.